Dinner favorite side dish ~ Mousse textured and sooo cheesy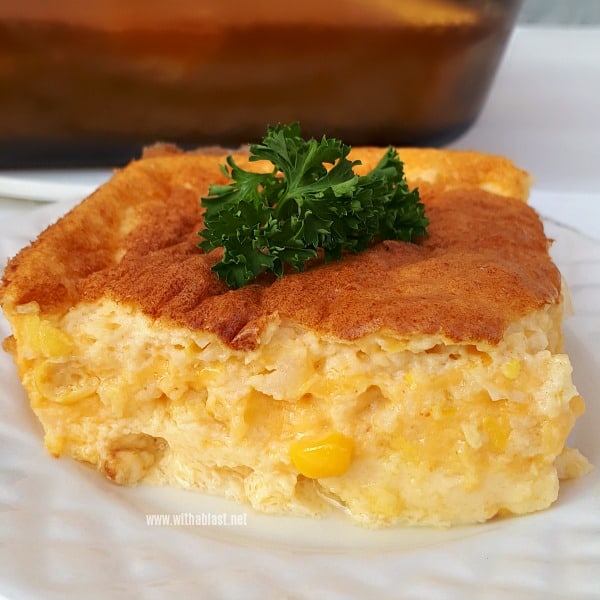 This Corn and Cheese side dish is extremely popular and everyone always wants second helpings.
The cheese blends in amazingly with the rest of the ingredients and most people would not even realize that cheese is really the main ingredient here. But once a bite is taken, a heavenly taste of cheese bursts in your mouth with a hint of the corn.
This is another one of those dishes which puffs up so nicely and as soon as it is removed from the oven it deflates. Not that it does anything to the flavor though!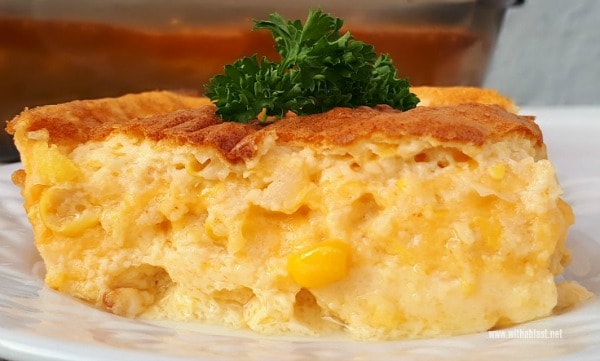 Fluffy, soft and delicious ! The texture is something between a souffle and a mousse, but if you leave the dish standing too long after baking, it will harden up a bit, which is also very tasty, but I like the just out of the oven version better.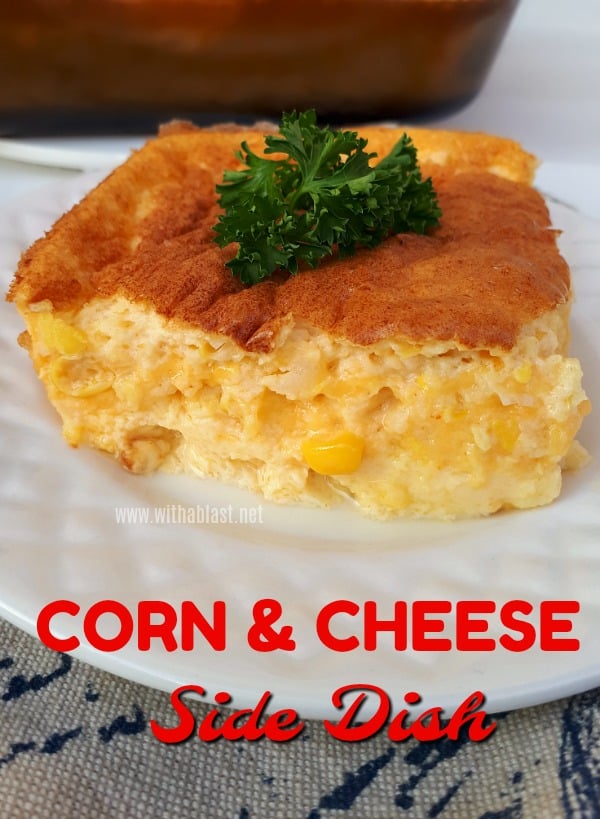 The Corn and Cheese side dish is the perfect accompaniment to any Sunday roast and I normally stick it into the oven, with the roast, about 50 minutes or so before my roasts' baking time is over. That way both dishes, the roast and the side dish, can stand just long enough to settle and be served at the same time.
***Note: be sure to use the creamed style corn in the can as you need the moisture as well***
Remove from the oven – let stand for 5 minutes and serve!
LINDA