Last minute Halloween sweet treat ! These Spider Nest Cakes are done within minutes (you can bake the cupcakes the day before or get some from the store).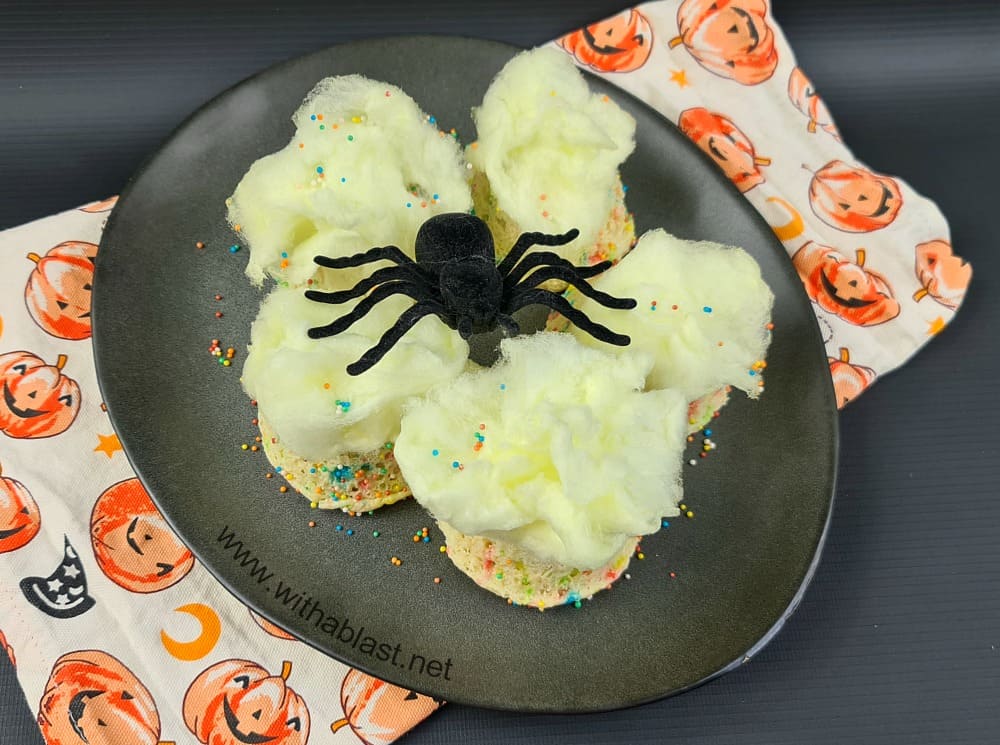 In South-Africa we do not really do Halloween. Meaning trick or treating.
You might find a restaurant here and there running a Halloween party, but mostly it is private little parties at home.
That makes these last minute Spider Nest Cakes a Halloween sweet treat winner for your sweets table !
…