Spicy Bacon and Egg Breakfast Tacos are so quick and easy to make – perfect for busy week day mornings ! The filling can be as hot (or not) as you prefer.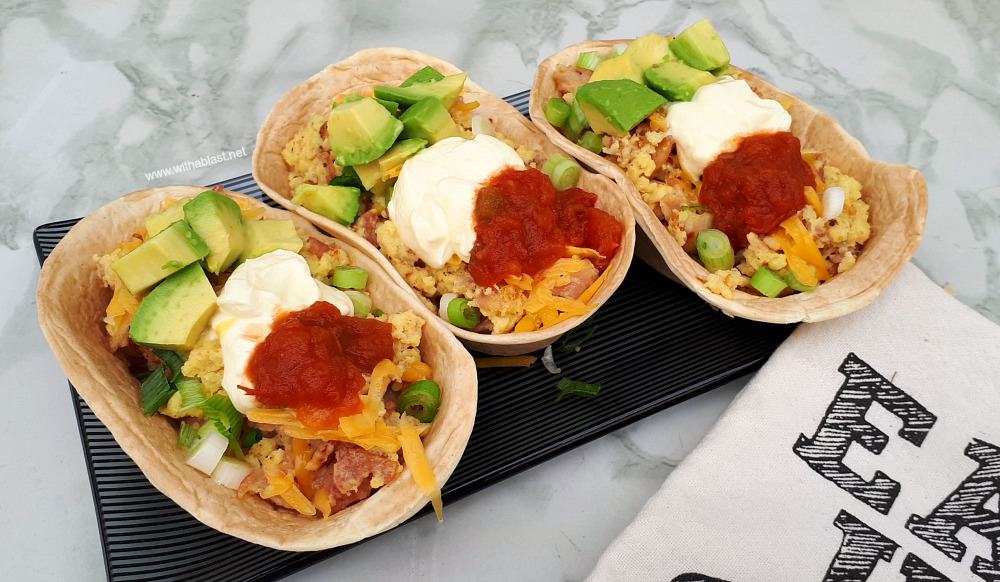 After the Holidays I am always at a loss of cooking normal food again. By that I mean, no foods specifically for entertaining, or more to the point – eating out !
These spicy Bacon and Egg Breakfast tacos were not only delicious, but ever so quick and easy to make too.
…