Over 50 Marinade Recipes ! This is one collection of recipes everyone needs. Marinades for not only Meat, Poultry and Seafood, but Vegetables as well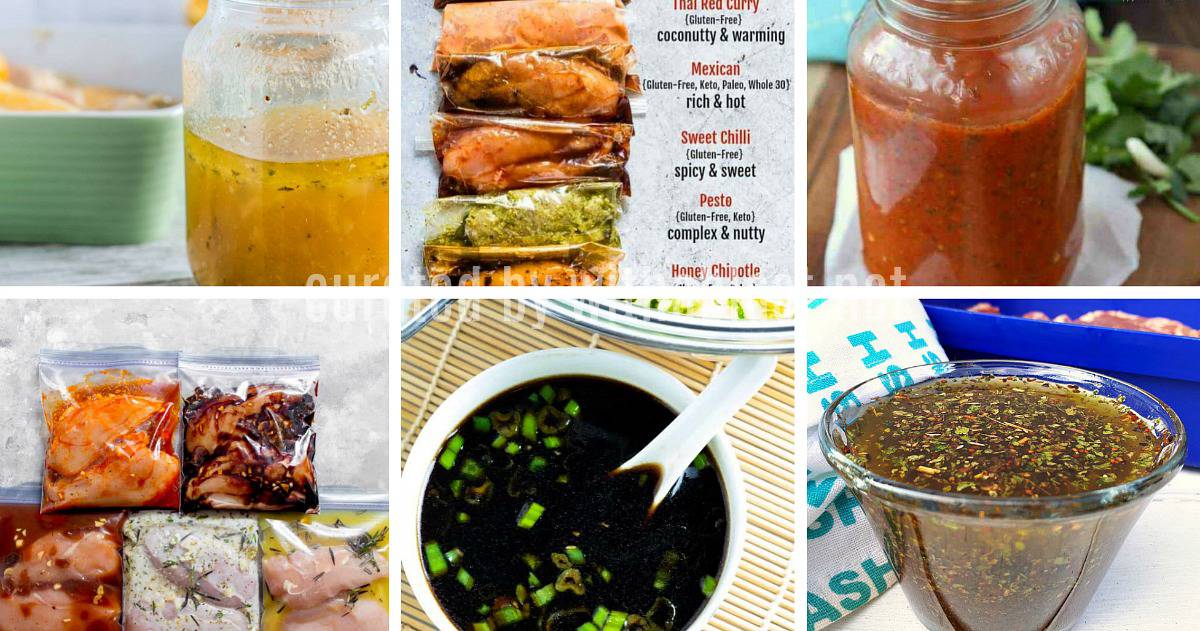 Have you ever been at a barbecue (or hosted one yourself) and after one bite, one of your friends/family asks : did you marinate this steak (or whatever meat) in X-brand ?
Happened to me once and I felt silly ! Nothing the matter with using a store-bought bottle of marinade but homemade will always be better. And more unique ! Hence me compiling this awesome Homemade Marinade Recipes posts.
…