This Pina Colada Trifle can be made boozy or non-alcoholic and is an all seasons recipe. Perfect for potlucks, Sunday dessert or as a special week night dessert.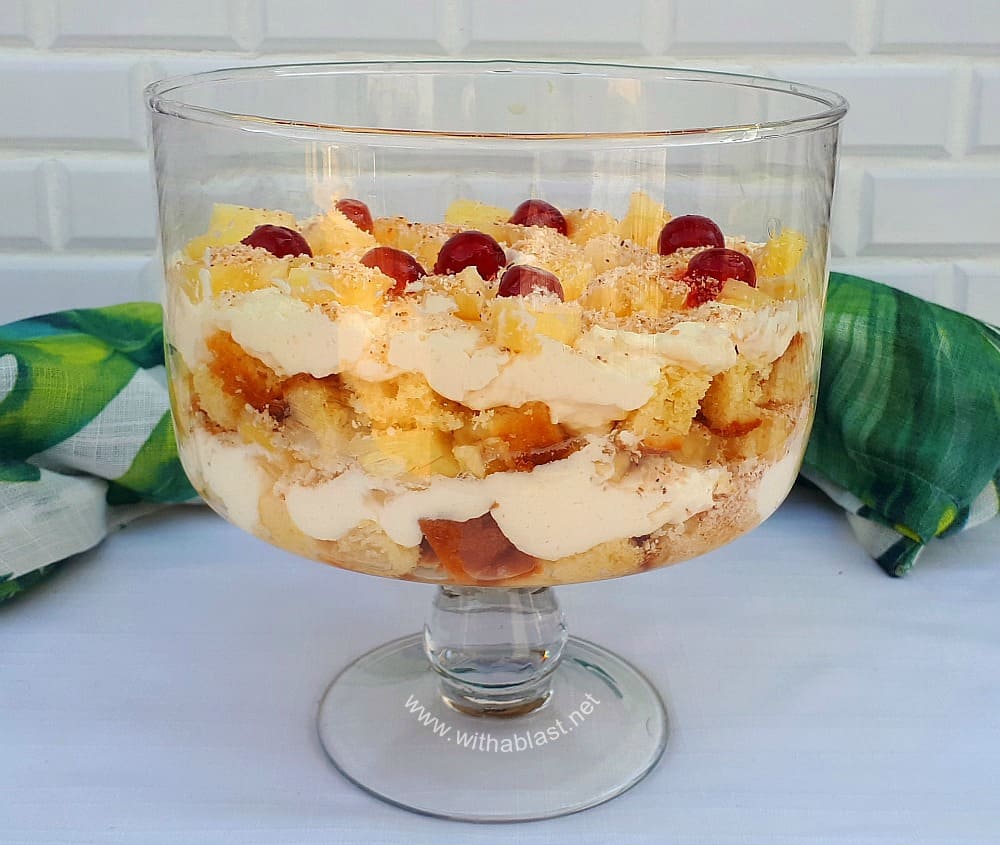 This trifle has a tropical taste out of this world ! And best of all is created by using simple, everyday ingredients.
Make the Pina Colada Trifle with alcohol or substitute the Malibu Rum with Rum essence, which is more family (kiddo's) friendly.
…