Butter Chicken Bunny Chow is a South-African meal – tender, saucy, slightly spicy Butter Chicken served in hollowed out bread.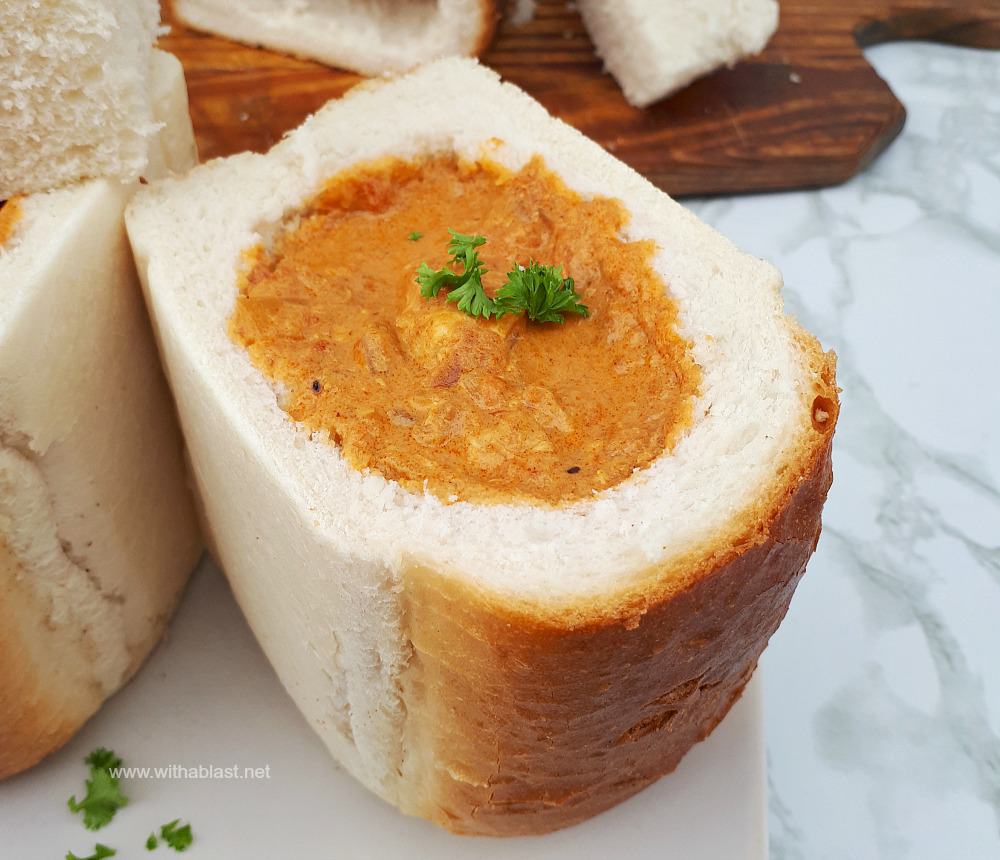 First off, no bunny / rabbit meat in a Bunny Chow ! This is probably one of the most popular Indian take-outs in South-Africa.
Butter Chicken Bunny Chow is one of my versions of a homemade Bunny Chow. There are countless types of fillings which will go well with this, but curry and/or spicy is a must.
…