Bacon Peas is simply the BEST side dish and kids love this ~ even the pickiest of them all !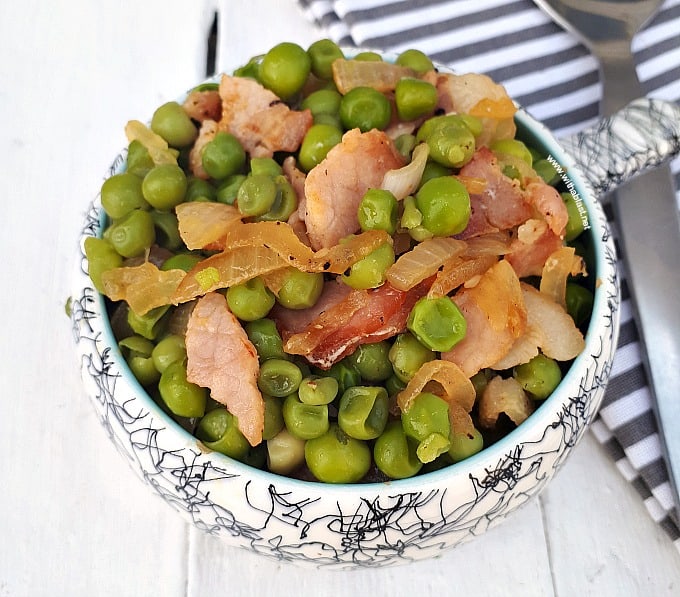 This Bacon Peas recipe is one of my all time favorite side dishes. And it is requested frequently not only by my family but even when we have close friends over for dinner.
I have shared this recipe, which by the way only has three main ingredients, with so many of my friends and family, but they still love the Bacon Peas. Even though most of them make the dish at home anyway.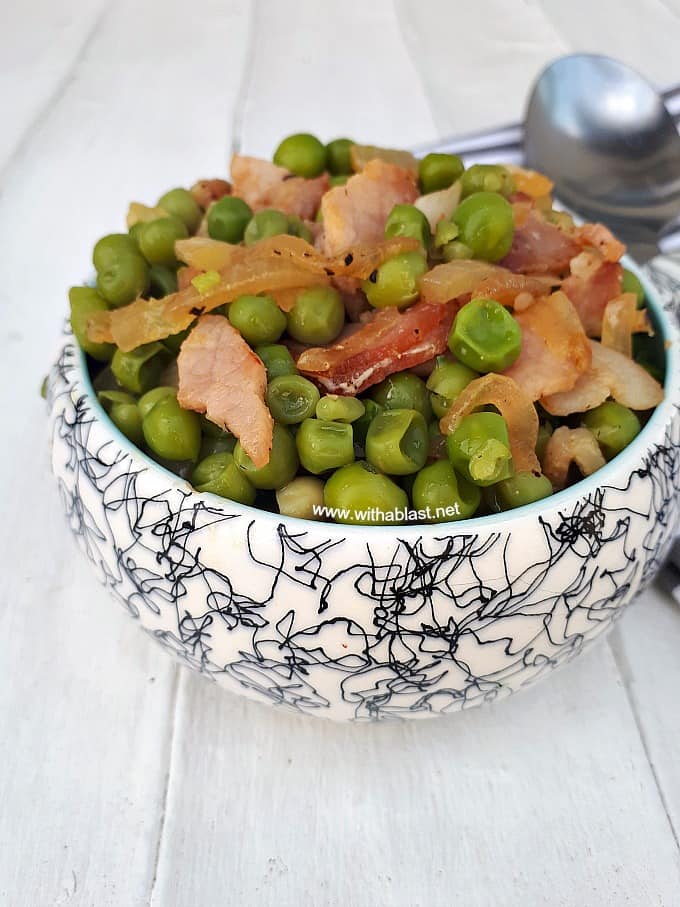 A Lifetime ago, I worked at a company with an Italian owner and his wife. I have not even been married for a year at the time, and made many, many cooking mistakes (still do – but not as much!).
This lady worked out her dinner menus in advance and she told me that they NEVER had the same thing twice in a two week period. Back then, I repeated meals on a weekly basis ! So this was quite interesting for me.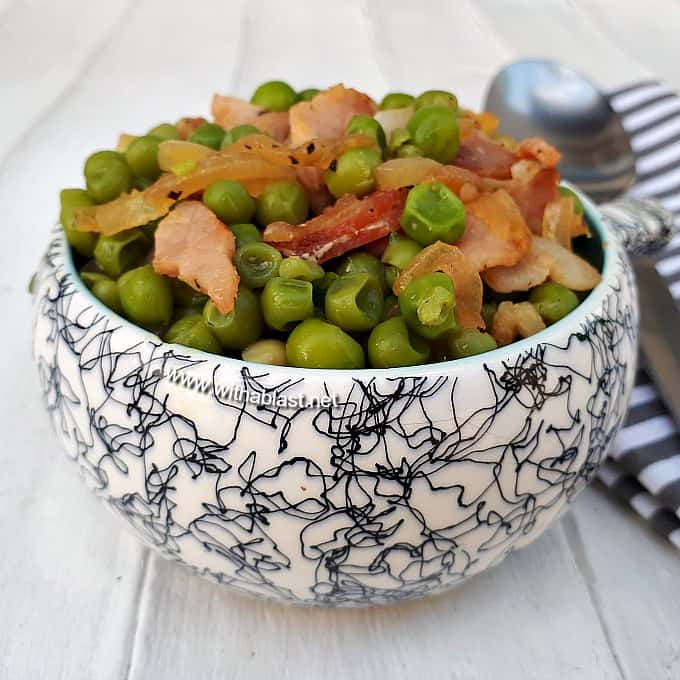 I asked her if she knew any other way to cook peas, which she then asked me how I cooked mine. I very wisely stupidly told her my "recipe". Take a tin of peas, pour (with the liquid – no, I'm not kidding ..) it in a saucepan, add some butter and sugar, boil it for a few minutes, drain and serve.
She had this absolute horrified look on her face when she asked " .. with the liquid ?…" I'll never forget that look on her face – can you imagine !?!
Then she gave me this quick and easy recipe, which she told me was the way the Italians prepared their peas. Since that day I made Bacon Peas !
And my kids grew up eating Peas this way, mostly. Although I do still like a nice sweet Peas dish every now and then.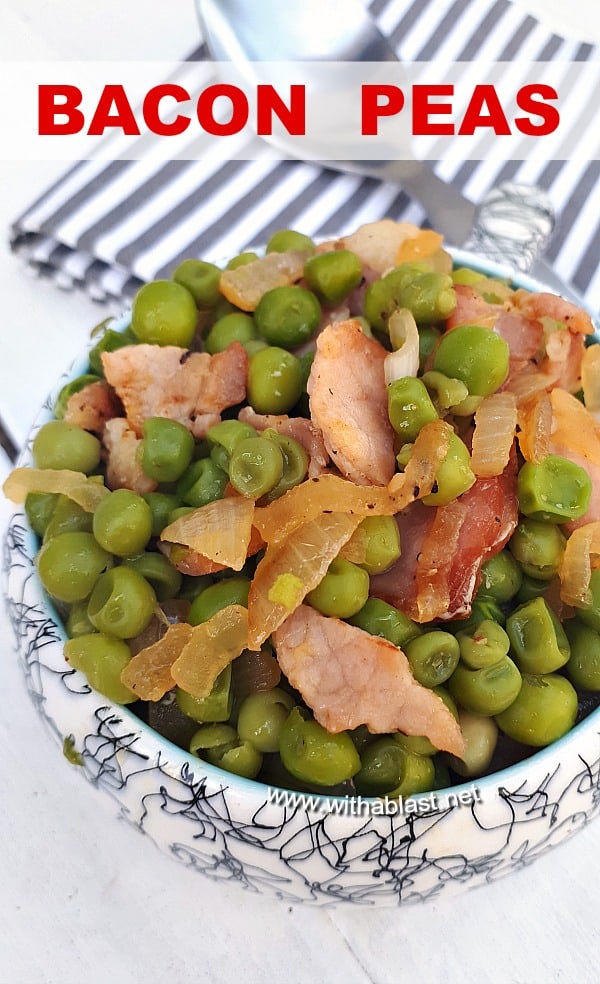 I have said it over and over again, Bacon makes everything better ! Well, not exactly everything .. I can not imagine Bacon in a cake. Although, I am sure recipes like that exist, as Bacon is definitely entering the desserts category already.
More Side Dish recipes:
Bacon Peas (Side Dish)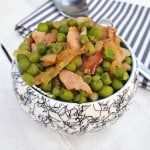 Bacon Peas
Bacon Peas is simply the BEST side dish and kids love this ~ even the pickiest of them all !
Ingredients
500

g

Peas

fresh or frozen ( 16 oz )

6

Bacon Strips

with a little fat

1/2

Onion

chopped, not too finely

Salt and Black Pepper

to taste
Instructions
Boil the Peas for 10 – 15 minutes until done

Meanwhile fry the Bacon until crispy, remove from skillet and crumble or cube

Fry the Onion in the same skillet as the bacon till soft and golden

Once the Peas are done, drain, return to the saucepan, together with the Bacon and Onion

Heat through and season with Salt and Black Pepper
Recipe Notes
OPTIONAL: Stir through a teaspoon or two of unsalted Butter before serving
That's it ! And you have a nice, very tasty side dish which I am sure everyone will love as much as we do.
LINDA
You Might Also Like: