Rich Tomato based Soup with Mozzarella stuffed Meatballs make a hearty, warming dinner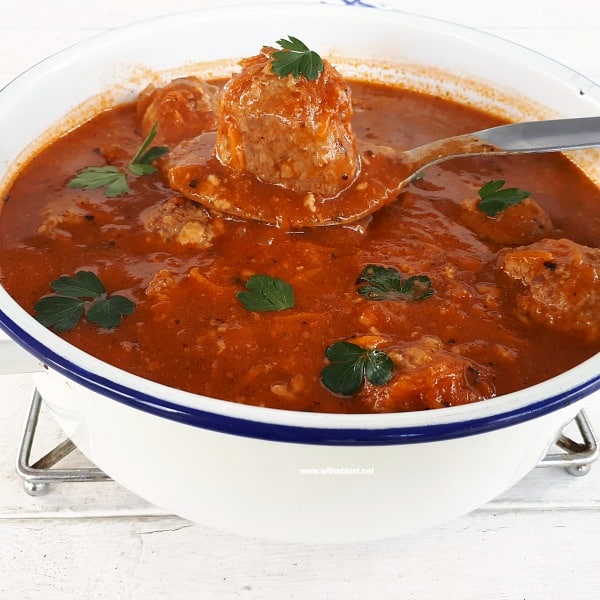 Some days I think I have the weather figured out perfectly. But, whether you believe the weather man or not, a typical Spring week does not always mean great weather !
Then it is time for a hearty, comforting bowl of this Mozzarella Stuffed Meatball Soup.