A Very tasty quick Bacon and Cheese Bread recipe which can be served as a snack or as an addition to a savory party platter – stuffed with bacon and cheese !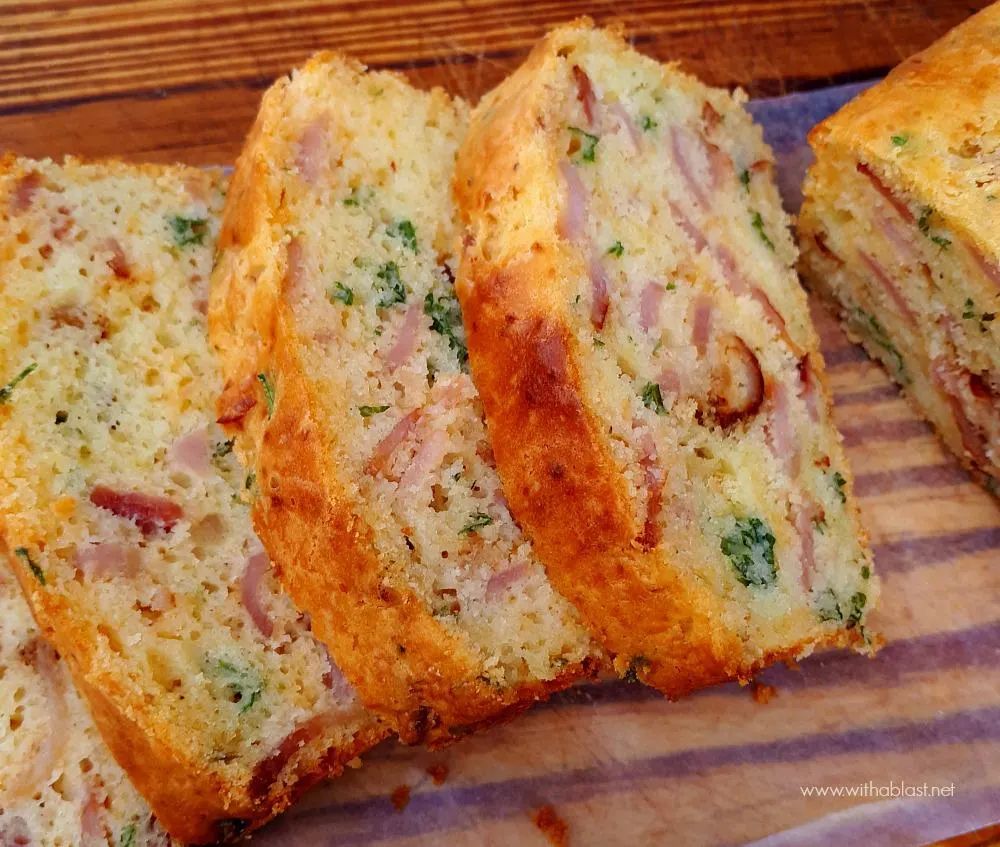 By now you should know I love easy "mix and bake" bread recipes. Bacon and Cheese bread with yeast ? Nope, I totally dislike working with yeast !
This awesome Bacon and Cheese Bread can be baked in a regular loaf pan or, as I sometimes do, in a round cake pan.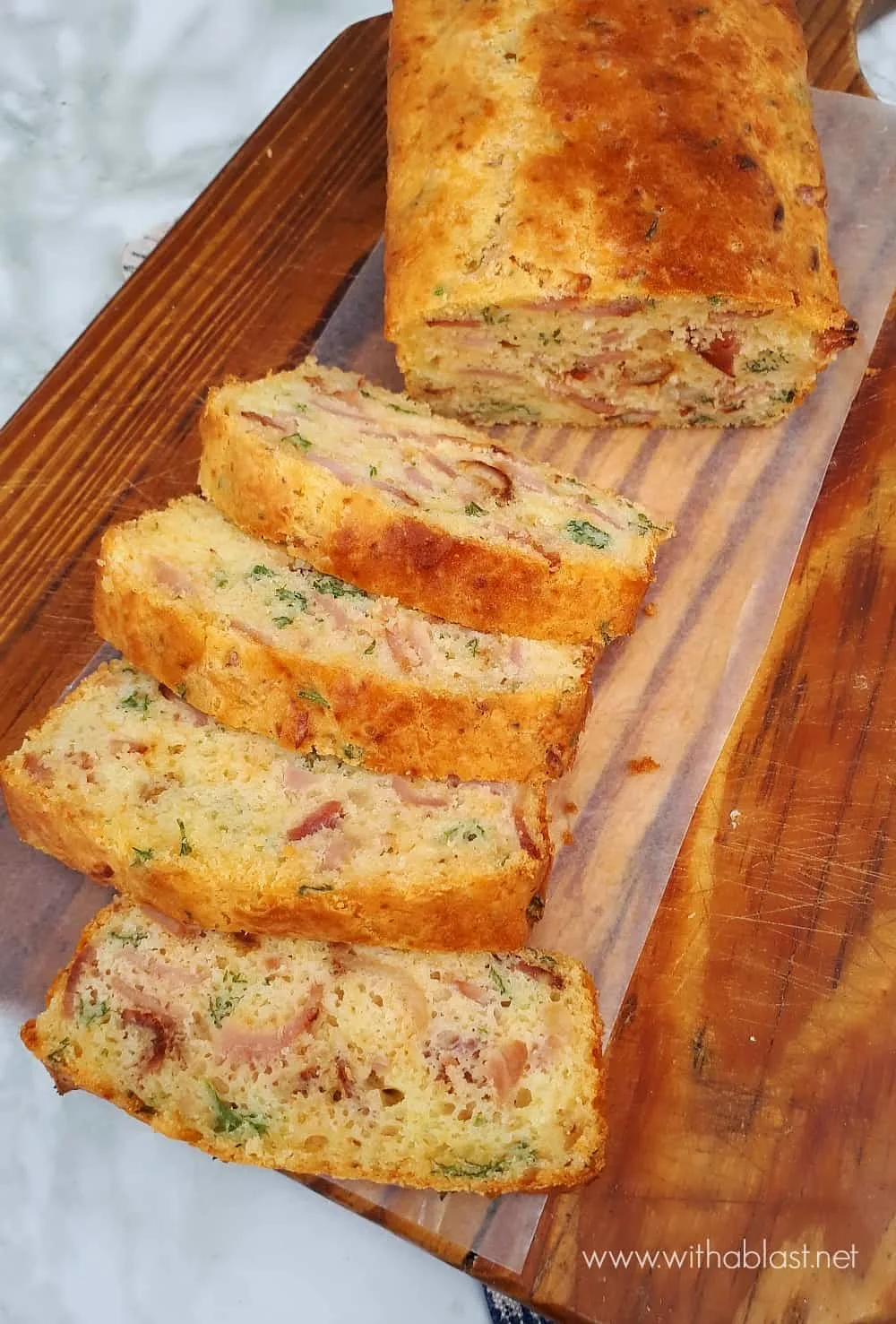 The bread has a slightly sweet taste, but that makes it all the more of a (unexpected!) taste sensation.
I found the recipe for this in my Springbok Kitchen cookbook which I bought many years ago.
What is more, it is a recipe by Bakkies Botha ! I hear you, no idea who he is ? Right, then you are not a Rugby fan.
That is totally okay, but I am, as I have mentioned a few times before, A HUGE SUPPORTER ! And Bakkies did not only play for the Blue Bulls (my provincial team), but he played for the Springboks for many years.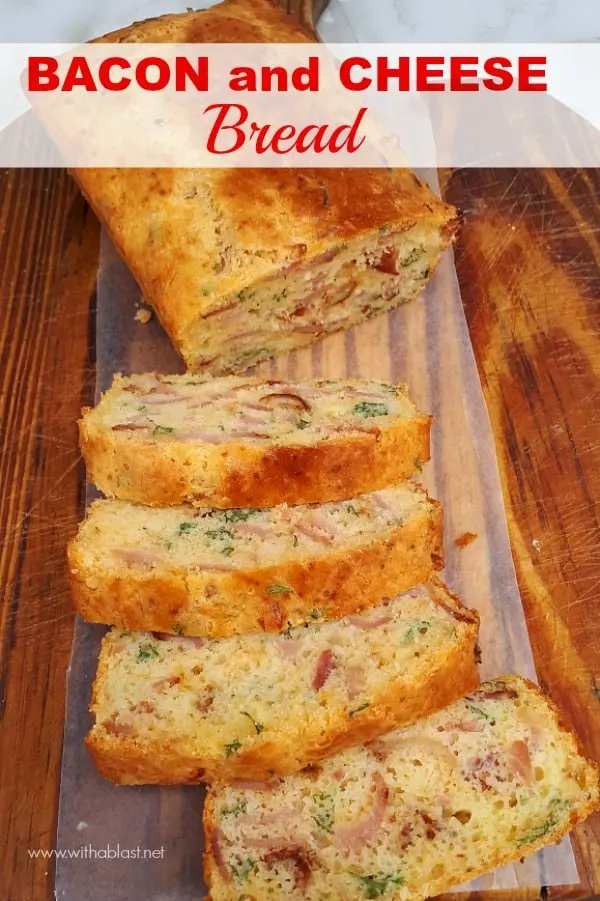 Anyhow, I made this bread a couple of times already and the recipe has never failed me once.
Bacon and Cheese Bread Serving Ideas :
We normally enjoy the bread slightly warm with only a pat of butter. Nothing else is needed as the bread is so tasty. And the perfect snack !
The Bacon and Cheese Bread can also be served alongside a cheese platter. And when baked in a round pan, cut into small cubes or triangles and add to your savory party platter.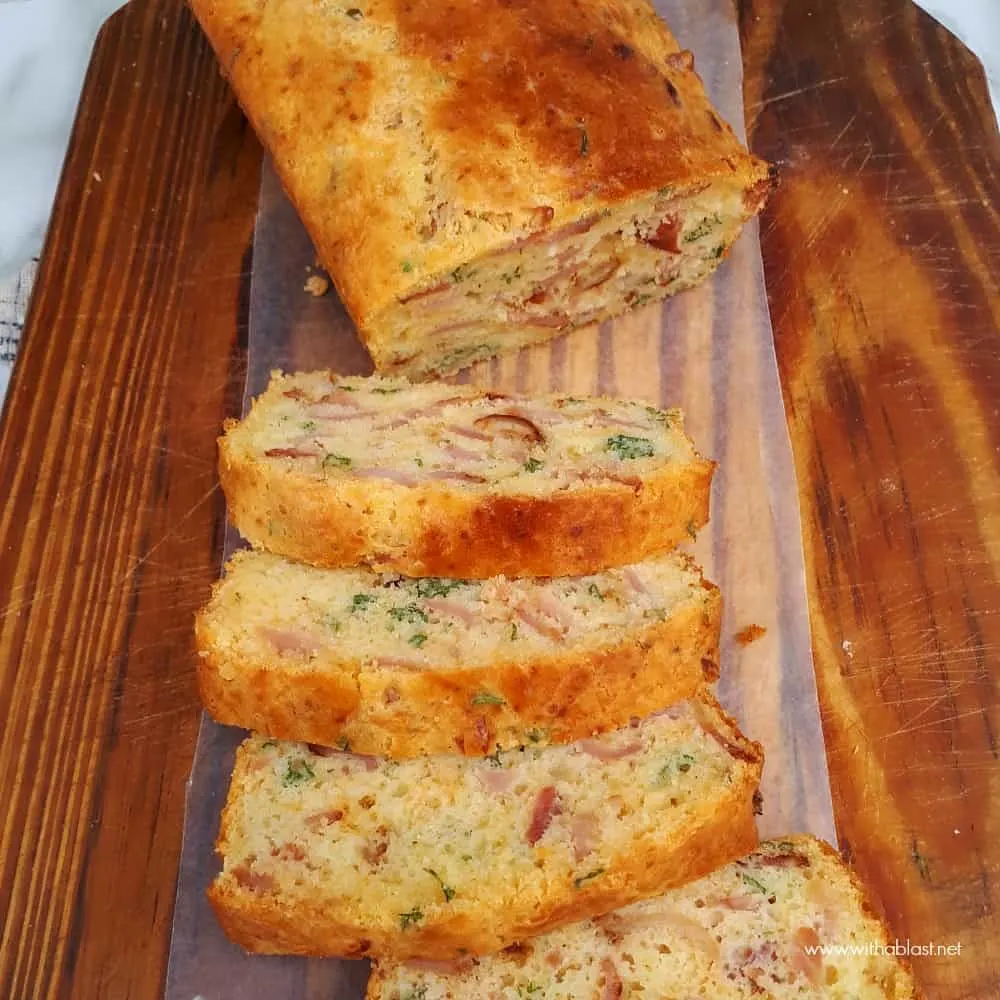 Even when baked in a bread pan, you can slice the bread any way you prefer. Traditionally sliced, as I have today, is absolutely not necessary.
And when you do not have bacon on hand, make a Ham and Cheese Bread by simply using the same amount of deli Ham in the recipe.
More Quick Bread recipes you might like:
Bacon And Cheese Bread Recipe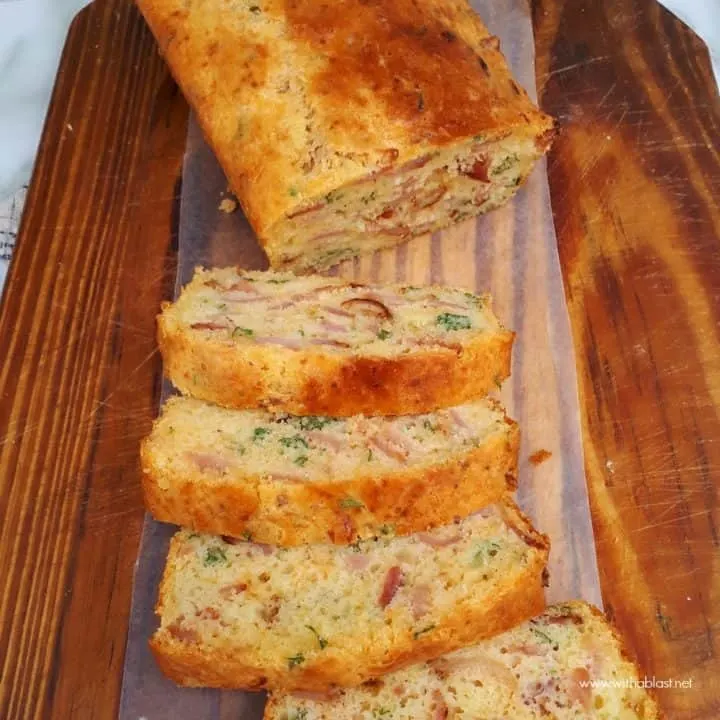 Bacon And Cheese Bread
A Very tasty quick Bacon and Cheese Bread recipe which can be served as a snack or as an addition to a savory party platter
Ingredients
1 1/4 cup Self-raising Flour
1/2 t Salt
3 TB Sugar
200 g Back Bacon, fried and roughly chopped ( 7 oz )
1 cup Cheddar cheese, grated
2 TB Parsley, chopped
2 TB Vegetable Oil
2 extra-large Eggs
3/4 cup Milk
Instructions
Pre-heat oven to 180 deg C (350 deg F) – Spray a cake pan or loaf pan with cooking spray and line the bottom with baking paper

Sift the Flour, Salt and Sugar together – Add the Bacon, Cheddar and Parsley and stir to combine

Beat the Oil, Eggs and Milk together in a separate bowl – Add to the Flour mixture and mix well

Transfer mixture to the prepared pan and bake 50 – 60 minutes or until a tester comes out clean

Remove from oven, leave to cool in pan for 5 minutes - turn out onto a cooling rack

Serve warm or at room temperature
Notes
Recipe slightly adapted from Springbok Kitchen cook book
Nutrition Information
Yield

12
Serving Size

1 Slice
Amount Per Serving
Calories

164.2
Total Fat

9.1g
Saturated Fat

5.1g
Unsaturated Fat

1.5g
Carbohydrates

12.9g
Sugar

4g
Protein

9.7g