Sticky, chewy delicious Date and Walnut Bread ~ quick & easy, no kneading and tastes heavenly slathered with Butter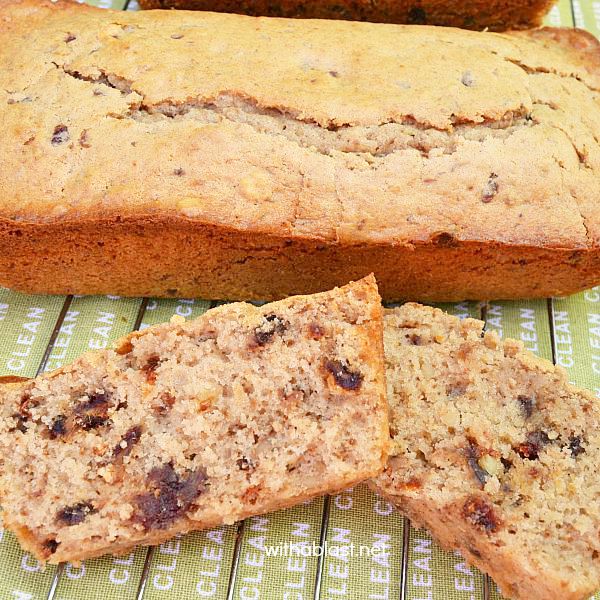 I can not believe it is already September ! It seems the older one gets, the quicker times goes by. Around mid August, the baking streak usually strikes me. And it can go on right through to mid January and this Date and Walnut Bread is always first on the list.

Sticky, chewy delicious ! And if you serve a slice, slightly warm, with a good spread of butter it turns into heaven on earth with each bite, butter dripping down your chin.
I have always been fond of the Date and Walnut combination in desserts, not only breads, but richly baked puddings as well during Winter.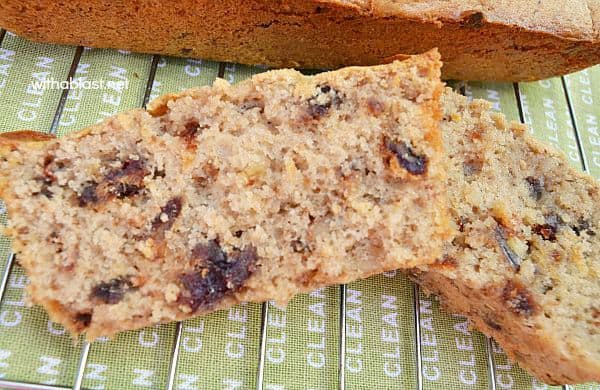 The recipe yields two loaves and if you are having some on the day of baking, do keep the second loaf, sealed in a container, until the next day. These loaves only get better and better, much moister, chewier and just overall a more delightful sweet treat.
Better yet, bake the loaves and keep both until the next day, or even for 2 – 3 days afterwards ! I know that is not always possible, but it is worth the wait.
You might have that coffee or tea party the next day, then most definitely make this the night before and your friends will think of you as the best baker around!
A slice or three added to the kids' lunch boxes, will also make their day. Even if they do not like dates in general. Not sure about you or your kiddos, but I have always loved dates. My granny came up with the most delicious desserts when I was little.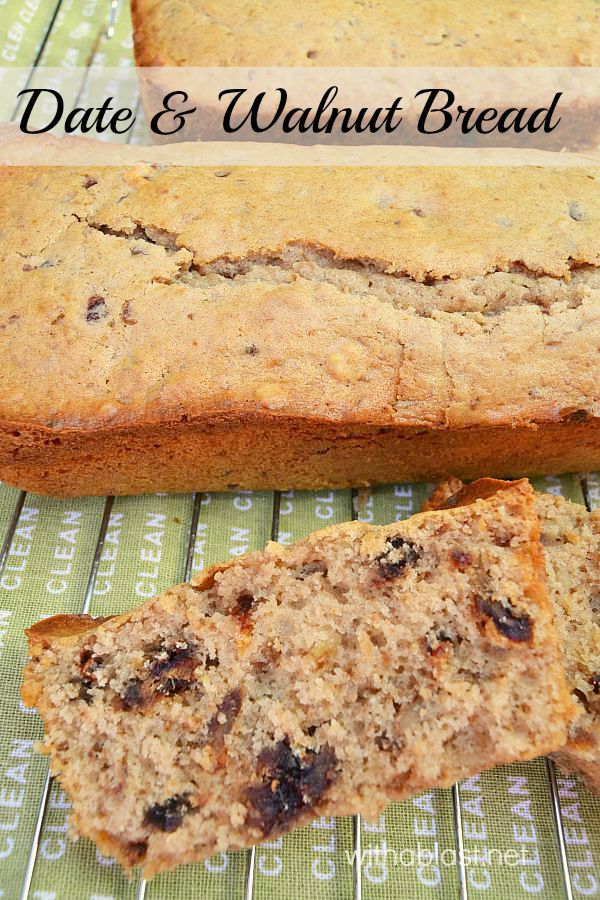 One thing to remember with this recipe, please do not over mix the batter after you added the Self-Raising Flour, gently fold the Flour through until all is just moist. Too much mixing and the loaves will not rise much.
Date and Walnut Bread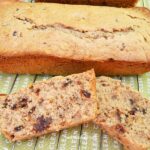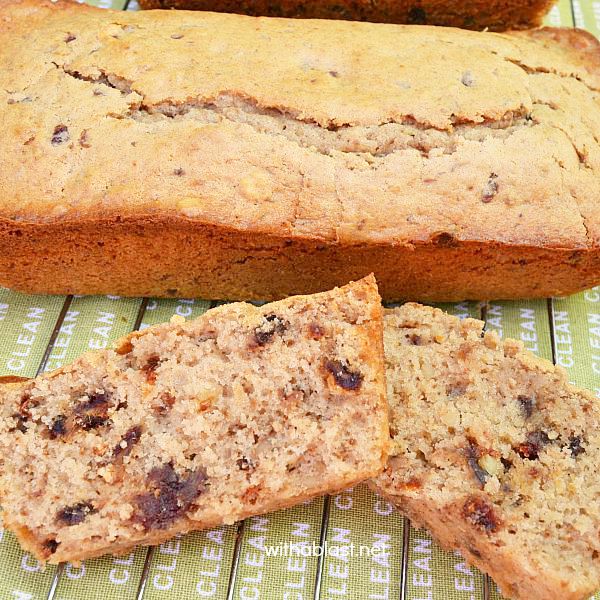 Date And Walnut Bread
Sticky, chewy delicious Date and Walnut Bread ~ quick & easy, no kneading and tastes heavenly slathered with Butter
Ingredients
2/3

cup

Butter

softened

1

cup

Brown Sugar

2

Eggs

1 1/2

cups

Dates

chopped

1

cup

Walnuts

chopped

3

cups

Self-Raising Flour

1/8

t

Salt
Instructions
Pre-heat the oven to 180 deg C (350 deg F) – spray 2 medium loaf pans with cooking oil and line the bottoms with baking paper

Cream together the Butter and Brown Sugar until fluffy – add the Eggs one by one, beating after each addition – add Milk and beat until well mixed

Stir in the Dates and Walnuts – fold Flour and Salt in lightly – pour batter into the two prepared loaf pans – bake 40 – 45 minutes or until a tester comes out clean

Remove from pans and transfer to a cooling rack
Serve sliced, warm or cold, with butter.
LINDA