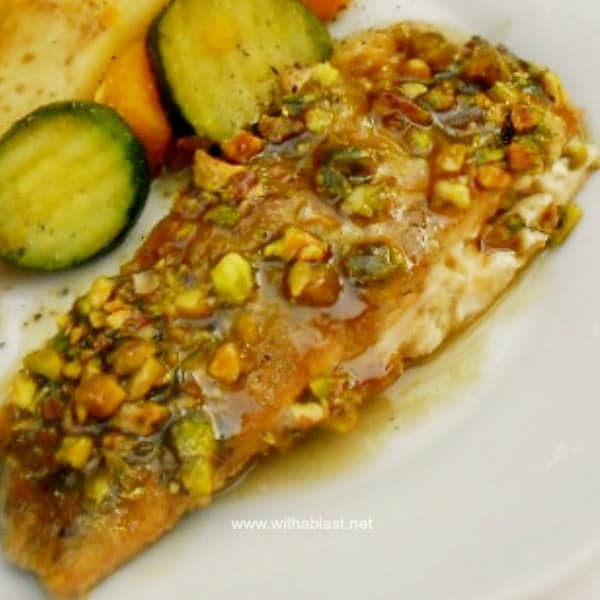 This Pistachio Baked Salmon is hands down one of the best fish recipes I have ever had. Taking into account that we used to love going out to various Seafood restaurants, this is huge for me to mention.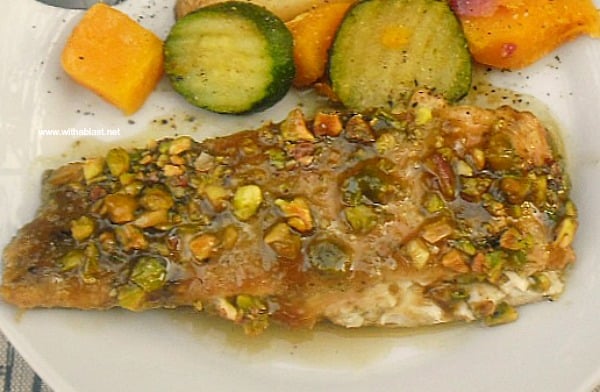 The Salmon turned out just right – slightly pink in the center, but most of all, as juicy as you can get any home baked fish to be.
I have always loved seafood, any kind, but had to cut down on some of them, as, believe it or not, some seafood types (i.e. prawns) are high in cholesterol. It is a pity though, that Salmon is so expensive up here in Gauteng – might be cheaper in Kwazulu Natal, but I doubt it, as most I see in the stores are from Alaska anyways. (Maybe I should move there – I have always liked colder weather better and it looks so clean and serene in Alaska)
But … for now, I have this awesome (and so easy!) recipe to share with you.
#recipe-schema { border: 1px dashed #89D2BD; padding: 25px; background: #F1FEF9; font-size: 15px; margin-bottom: 10px; }
.recipe-schema-image { float: right; clear: right; margin-left: 10px; padding: 5px; background: #eee; border: 1px solid #ddd; }
.recipe-schema-name { font-size: 18px; }
.schema-primary-meta-data { margin-top: -25px; border-bottom: 1px solid #D0E3DF; padding-bottom: 20px; }
.recipe-schema-ingredients, .recipe-schema-instructions { font-weight: bold; }
.recipe-schema-description { font-style: italic; }
@media screen and (max-width: 550px){
.recipe-schema-image { float: none; clear: both; margin-bottom: 30px; margin-left: 0; }
}
Serve with side salads or vegetables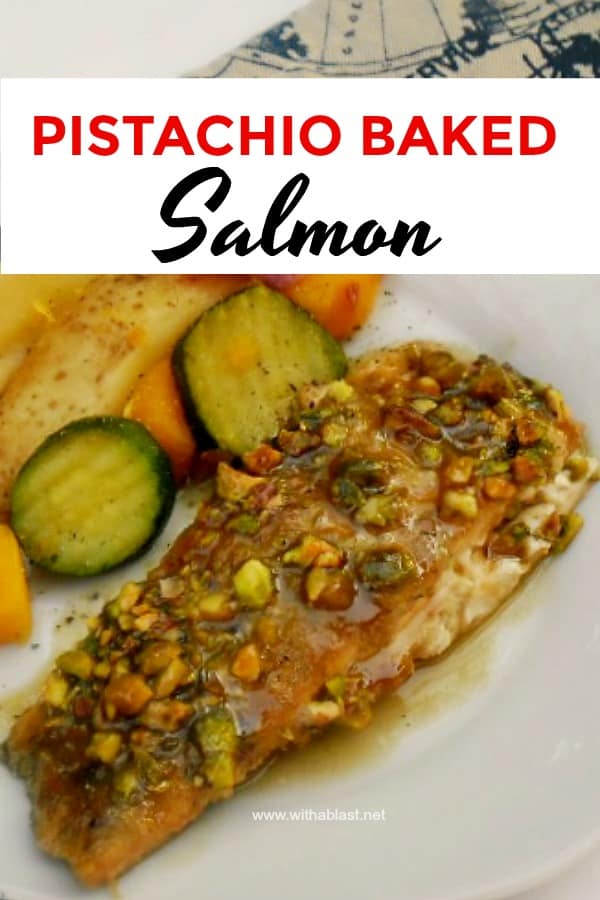 LINDA