Quick and easy recipe for Peanut Flour Banana Bread ! This bread is moist, soft and contains no sugar – perfect for when you want a different type of Banana Bread (gluten free too !)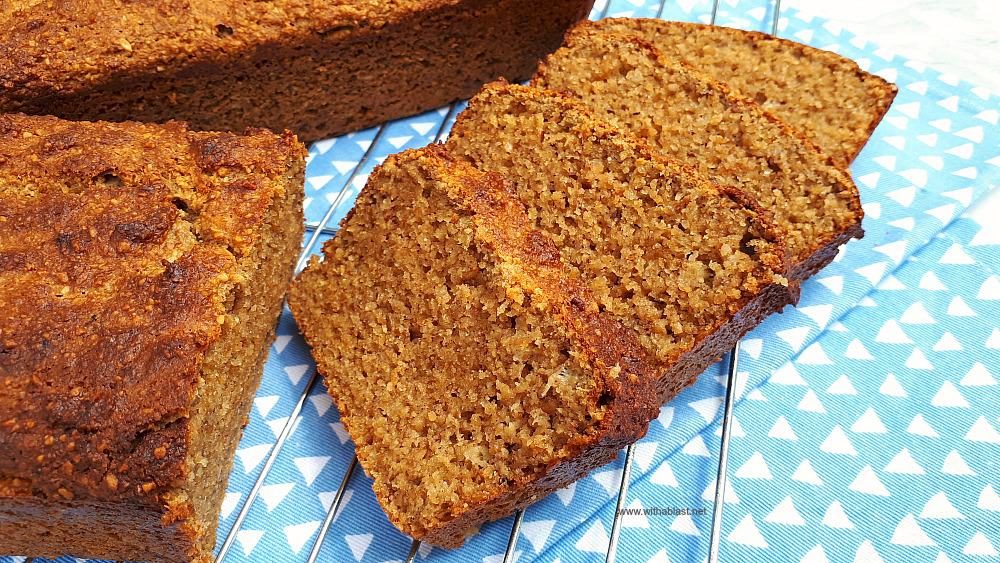 With all the time and most nothing to do, we normally head to the kitchen and bake something ! However, after a lot of baking recently, we also decided to clean out and re-arrange our pantry.
Somewhere between all the flours I found a bag of Peanut Flour I bought back in December whilst on holiday. Totally forgot about the bag !
Banana Bread was (or is it still?) all the craze of baking and I decided to give the recipe on the back of the bag a try for this Peanut Flour Banana Bread.
If you love peanut butter or peanuts (the taste), you will also love this Banana Bread ! Different that is for sure.
The flavor of the Peanut Flour is definitely the main focus here. Seeing as the bread is also sugar-free, it is not all that sweet.
However, slap on some Jam or Jelly and you will have the most delicious sweet snack. Golden Syrup, which is a massive must-have item in South-Africa is also great.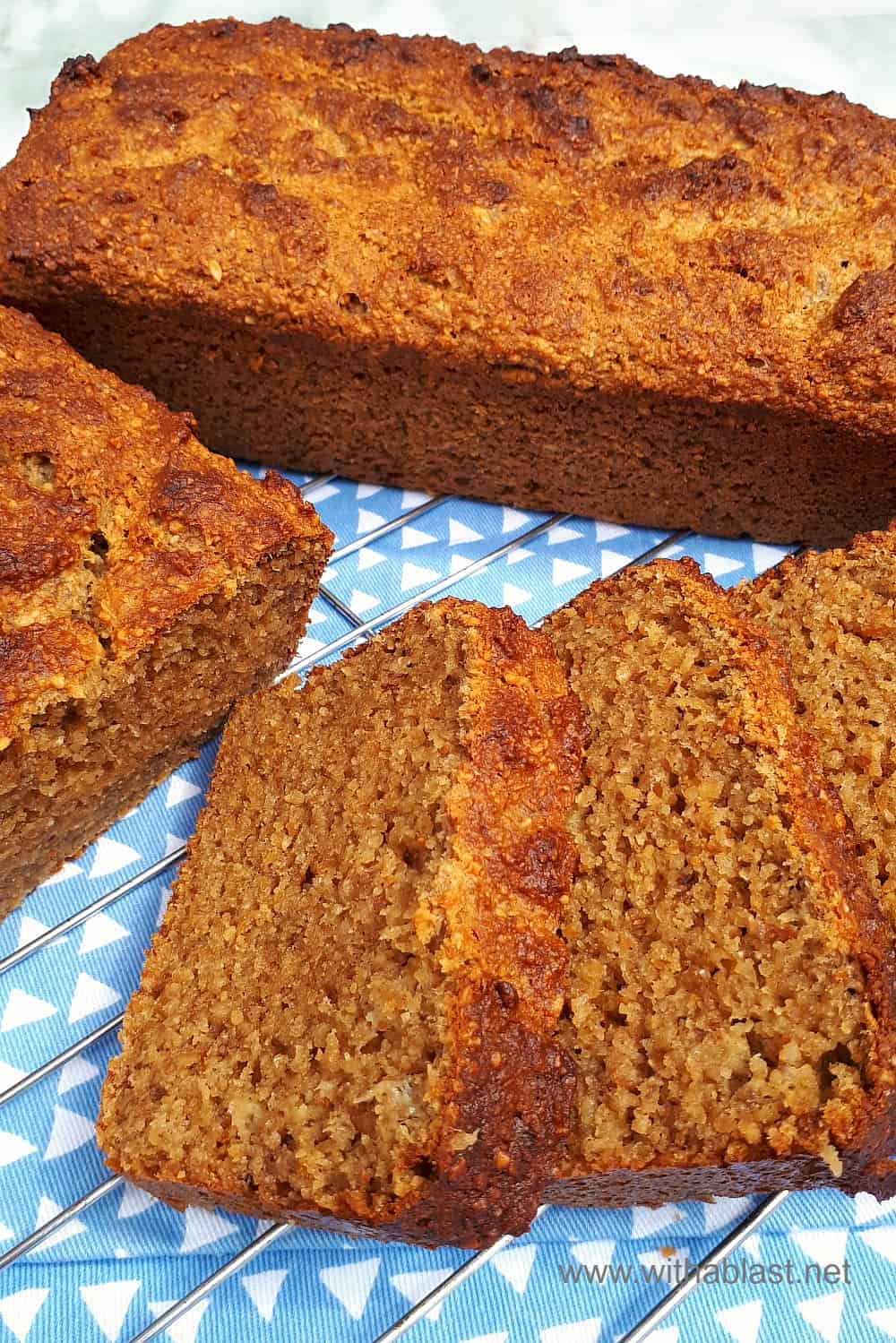 The bread is wonderfully moist and I was able to slice (without falling apart) within minutes of coming out of the oven. You will understand why I could not wait when you try this recipe and smell whilst baking !
Nut Allergies and Gluten-Free:
Obviously, this is NOT a bread for people with nut allergies. Gluten-Free ? Just one ingredient to check – the Ground Cinnamon. Please read the label on your bottle or container before using.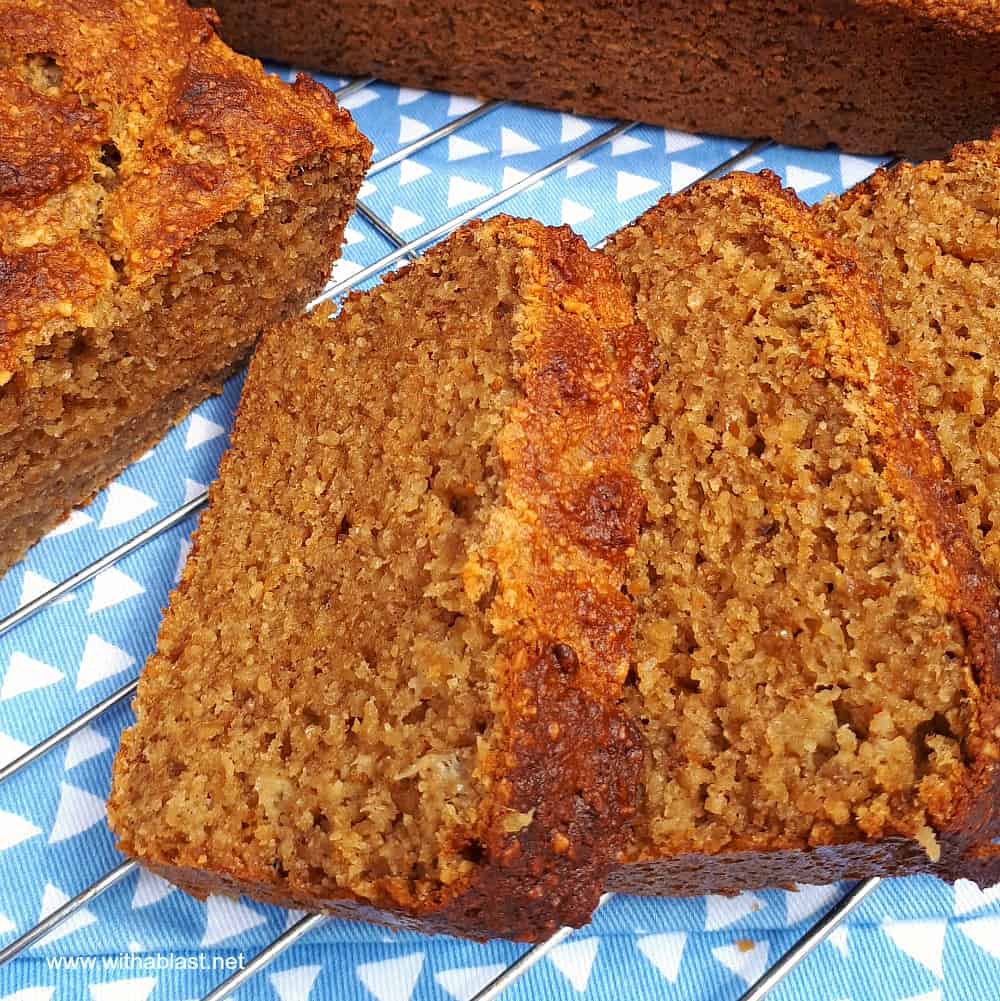 At the time I decided to bake the Peanut Flour Banana Bread, I had a lot of over ripe bananas, therefore I went ahead and baked two loaves.
Simply double all the ingredients and bake two loaves at the same time.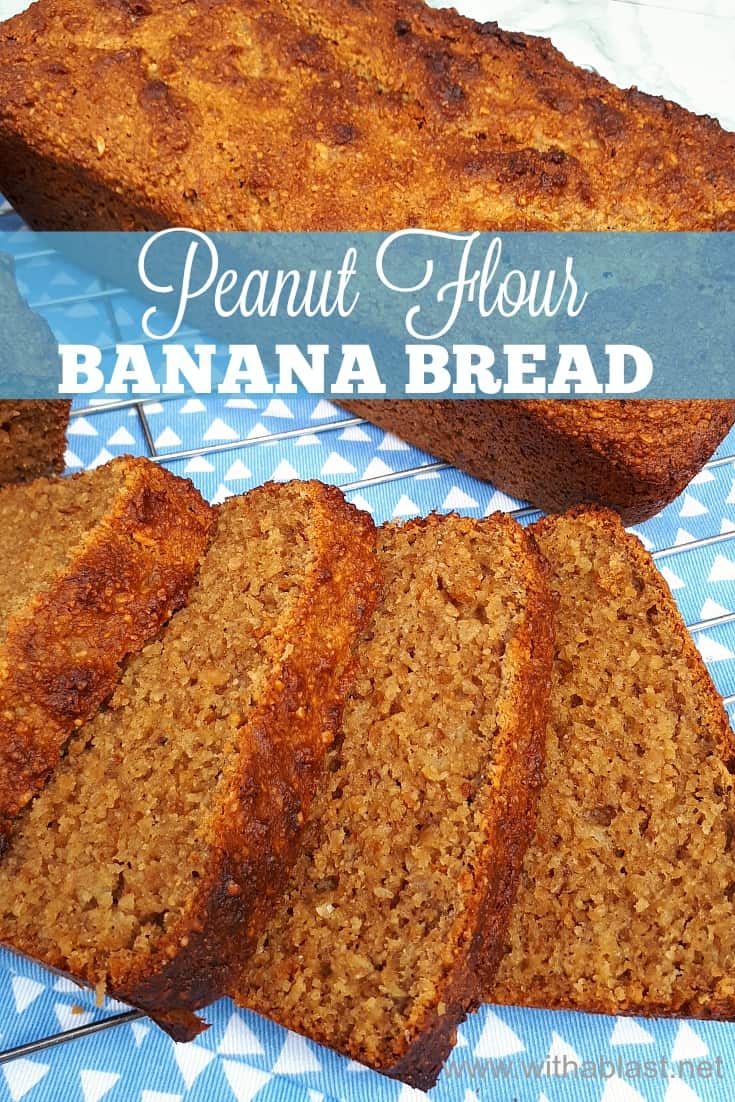 Quick Bread Recipes :
Peanut Flour Banana Bread
Yield: 1 Medium Bread
Peanut Flour Banana Bread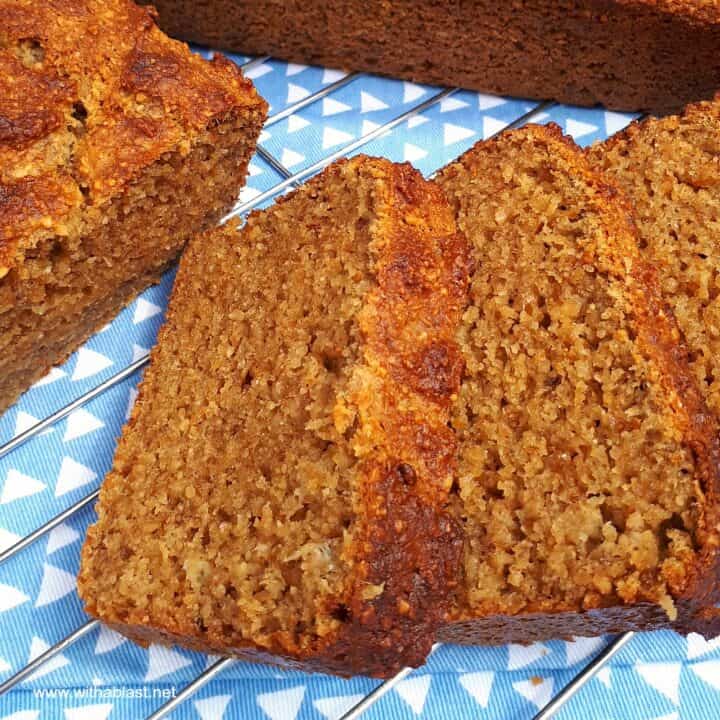 Quick and easy recipe for Peanut Flour Banana Bread ! This bread is moist, soft and contains no sugar - perfect for when you want a different type of Banana Bread
Ingredients
1 1/4 cups Bananas, mashed
2 extra-large Eggs
2 TB Honey
2 TB Vegetable Oil
5 1/2 cups Peanut Flour
2 t Baking Powder
1/4 t Bicarbonade of Soda
1/4 t Salt
1 t Ground Cinnamon (check label on bottle to make sure it is gluten-free)
1 t Vanilla Essence
Instructions
Pre-heat the oven to 180 deg C ( 350 deg F ) - spray and line (the bottom) with cooking oil of a medium bread pan
In a large mixing bowl combine the Banana, Eggs, Honey and Oil
Add the remaining ingredients and mix - transfer to the prepared bread pan
Bake 50 minutes or until a tester comes out clean
Nutrition Information
Yield
1 Medium Bread
Serving Size
1 Medium Bread
Amount Per Serving
Calories

1823
Total Fat

39g
Saturated Fat

6g
Trans Fat

1g
Unsaturated Fat

31g
Cholesterol

372mg
Sodium

2297mg
Carbohydrates

209g
Fiber

60g
Sugar

92g
Protein

188g
Nutrition value is not always accurate
Linked up at: WEEKEND POTLUCK – Sweet Little Bluebird