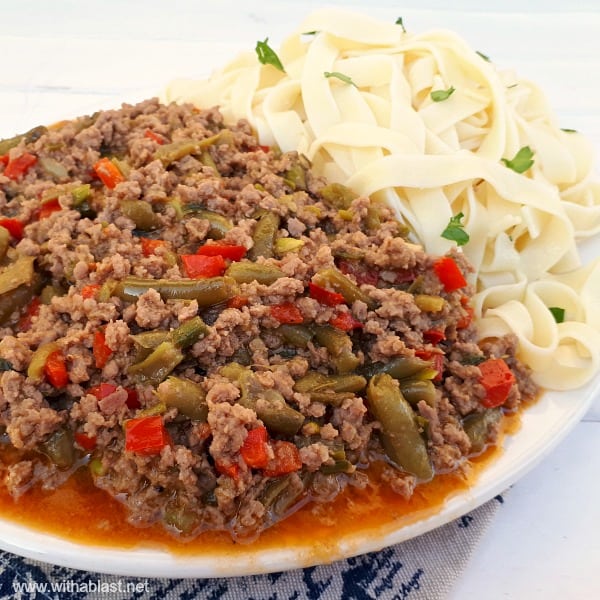 I have made this Thai Style Beef so many times already, and forgot to share it with you. Once a month, I go through my photos which I store for blog posts … and whoop, whoop ! there I found this one, totally skipped my mind.

This Thai Style Beef is saucy and goes very well with pasta, but you can serve it with rice, mashed potatoes or even in pitas. Any leftovers ?? .. use it as a filling on bread for lunch the following day. I do however drain most of the sauce when I use the Beef in a pita or as a bread filling for lunch, otherwise the sandwiches will get very soggy.
You can have dinner on the table in less than 30 minutes, which is always a plus for any busy family, especially during a busy week.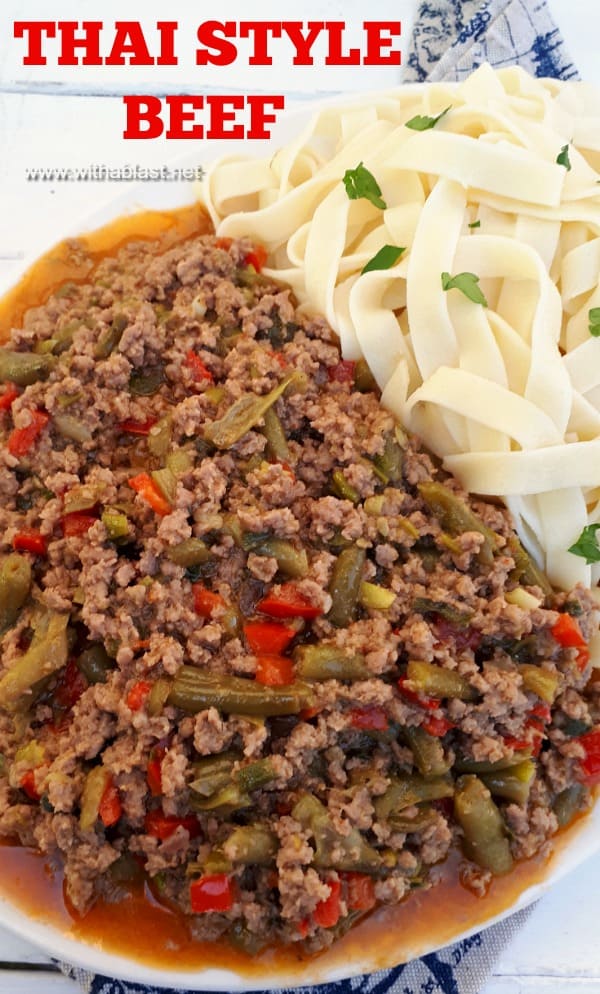 Thai Style Beef
Serves: 4
INGREDIENTS:
2 TB Olive Oil
450g Lean Ground Beef ( 1 pound )
1 Red Bell Pepper, chopped
1 can (410g) Green Beans, drained and rinsed
Small bunch Spring Onions, finely chopped
2 TB Red Thai Curry Paste
1 can (400g) Coconut Milk
1 t Caster Sugar
1 TB Fish Sauce
Salt and Black Pepper, to taste
DIRECTIONS:
1.) Cook the Beef in the Oil over high heat until loose and brown – add the Red Bell Pepper, Green Beans and Spring Onions – stir-fry 3 minutes – add the Red Curry Paste and the Coconut Milk – stir to combine and cook 10 minutes without a lid, until thickened and the sauce has reduced.
2.) Stir in the Caster Sugar, Fish Sauce and season to taste with Salt and Black Pepper.
Serve over pasta, rice or mashed potatoes
LINDA