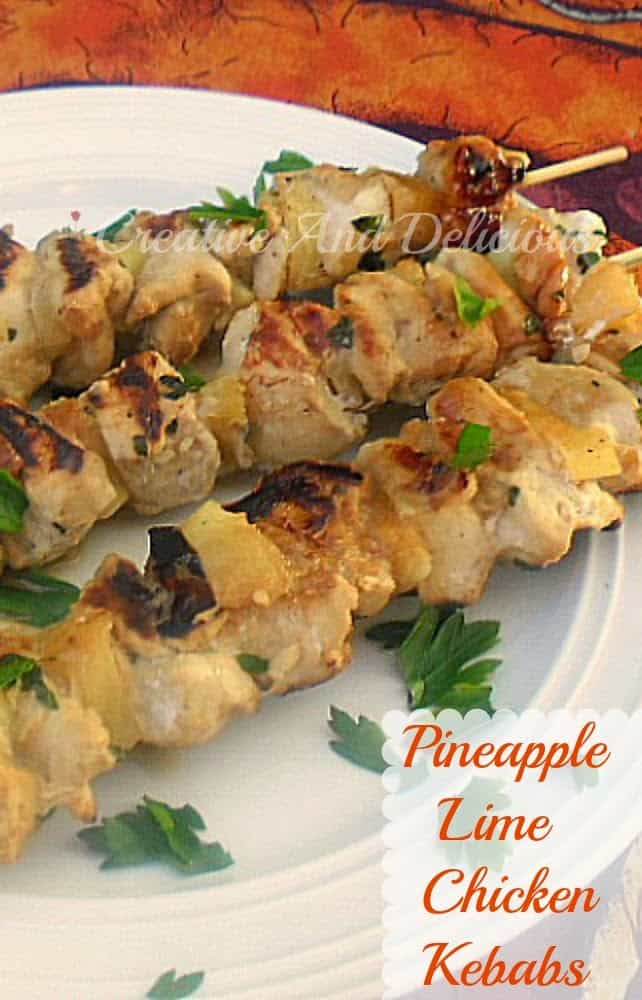 Seems I am on a Lime and Pineapple kick at the moment. But it is such a delicious combination, one has to love it.
Pineapple Lime Chicken Kebabs are especially great prepared this way and this is a healthy recipe as well.
This post has been sitting in my draft for a while now and I actually kind of forgot about it, but looking at all the grilling recipes doing the rounds on Pinterest – and just about everywhere else – I remembered I made these and yes, sure enough, still in draft.
Chicken does not need to be marinated to soften, but when marinated in a Honey marinade, it soaks up all the delicious flavors and enhance the taste of the Chicken a lot. But, if you are in a hurry, no worries, use the marinade more often to baste the Chicken Kebabs whilst grilling.
Keep in mind that sweetish marinades or basting sauces burn easily, therefore grill over medium heat or coals.
Pineapple Lime Chicken Kebabs
6 Large Kebabs
INGREDIENTS:
3 Chicken Fillets, large, cubed
3 TB Soy Sauce, Low-Salt
2 TB Honey
1 TB Olive Oil
1/4 cup Fresh Lime Juice
2 t Fresh Garlic, crushed
2 TB Parsley, chopped
Salt and Black Pepper, to taste
1 1/2 cups Pineapple, cubed
DIRECTIONS:
1.) Mix all the ingredients, except the Pineapple, in a marinating bowl – marinade for 1 hour.
2.) Use long water-soaked wooden, or steel kebab sticks and thread the Chicken and Pineapple alternatively onto the sticks.
3.) Place on a medium hot griller (health griller or outdoors on the barbecue) and cook until done – turning and basting with the leftover marinade, regularly.
Serve with salads and Garlic Bread.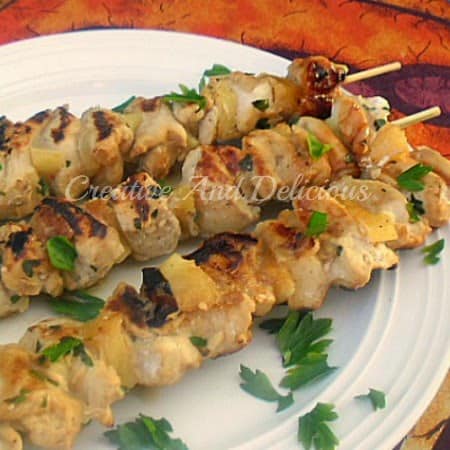 LINDA