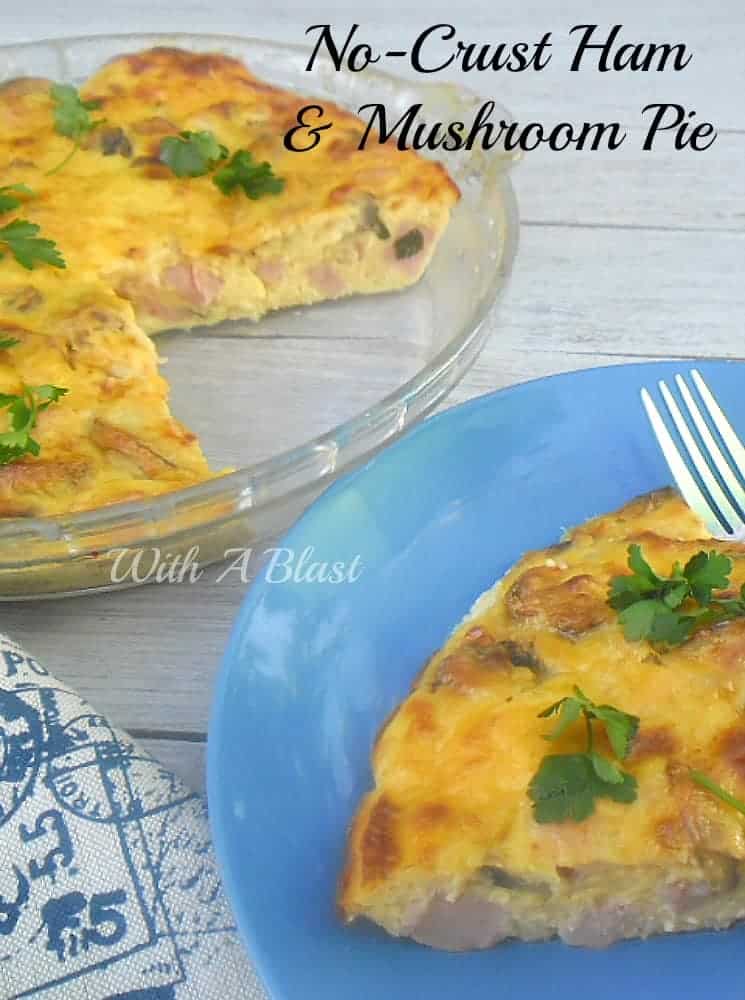 This no-crust Ham and Mushroom Pie is perfect for not only breakfast but as a light dinner as well. Leftovers make a delicious lunch too.
We often have breakfast dishes for dinner and sometimes we would have leftovers from the previous night's dinner for brunch the next day. Therefore this is a perfect all round recipe to have on hand.
It also comes in handy when you have unexpected guests for dinner.
The filling is quite rich but the texture is still light and fluffy. I did not add any Salt and Pepper to the dish before I baked it as the Ham and Cheese contain lots of salt already. However, some people may like very salty dishes and they might want to sprinkle over some at serving time.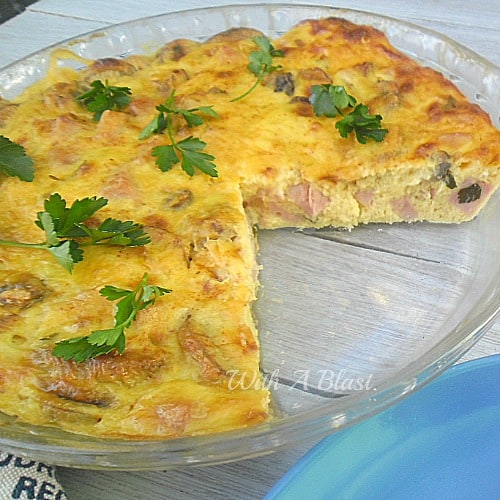 If the dish browns too quickly, loosely cover the Pie with a piece of aluminum foil after 15 minutes, to prevent it from over browning.
NO-CRUST HAM AND MUSHROOM PIE
INGREDIENTS:
1/2 cup Butter
4 TB Flour
2 cups Milk
3 Eggs, beaten
2 cups Cheddar Cheese, grated
1 cup Ham, diced
250g Mushrooms, sliced
Fresh Parsley, to garnish
DIRECTIONS:
1.) Pre-heat the oven to 180 deg C (350 deg F) – spray a large pie dish with cooking oil.
2.) Melt the Butter in a large microwavable jug or bowl – stir in the Flour to form a paste – add the Milk bit-by-bit, stirring and scraping the sides – microwave on HIGH, stirring every minute until the sauce is thick.
3.) Add the Eggs, Cheese, Ham and Mushrooms to the sauce – stir until combined – pour mixture into the prepared pie dish – bake 25 – 30 minutes or until the center has set.
Remove from the oven, let stand for 5 minutes.
Garnish with Parsley and serve sliced into wedges with dinner rolls and a salad or two on the side.