Loaded Potato and Chorizo Casserole is a gooey, double cheese, creamy casserole with chunks of Potato and not only Chorizo but Bacon as well – side dish or dinner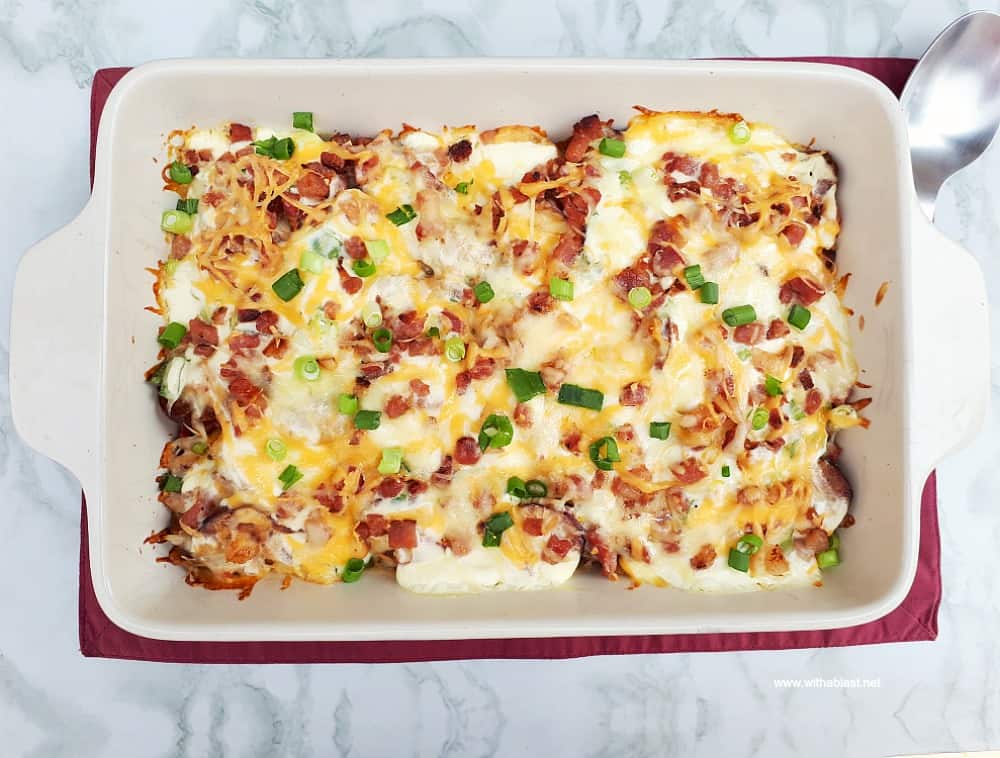 I have the most delicious recipe to share with you today ! A Loaded Potato and Chorizo Casserole , and when I say loaded I mean LOADED.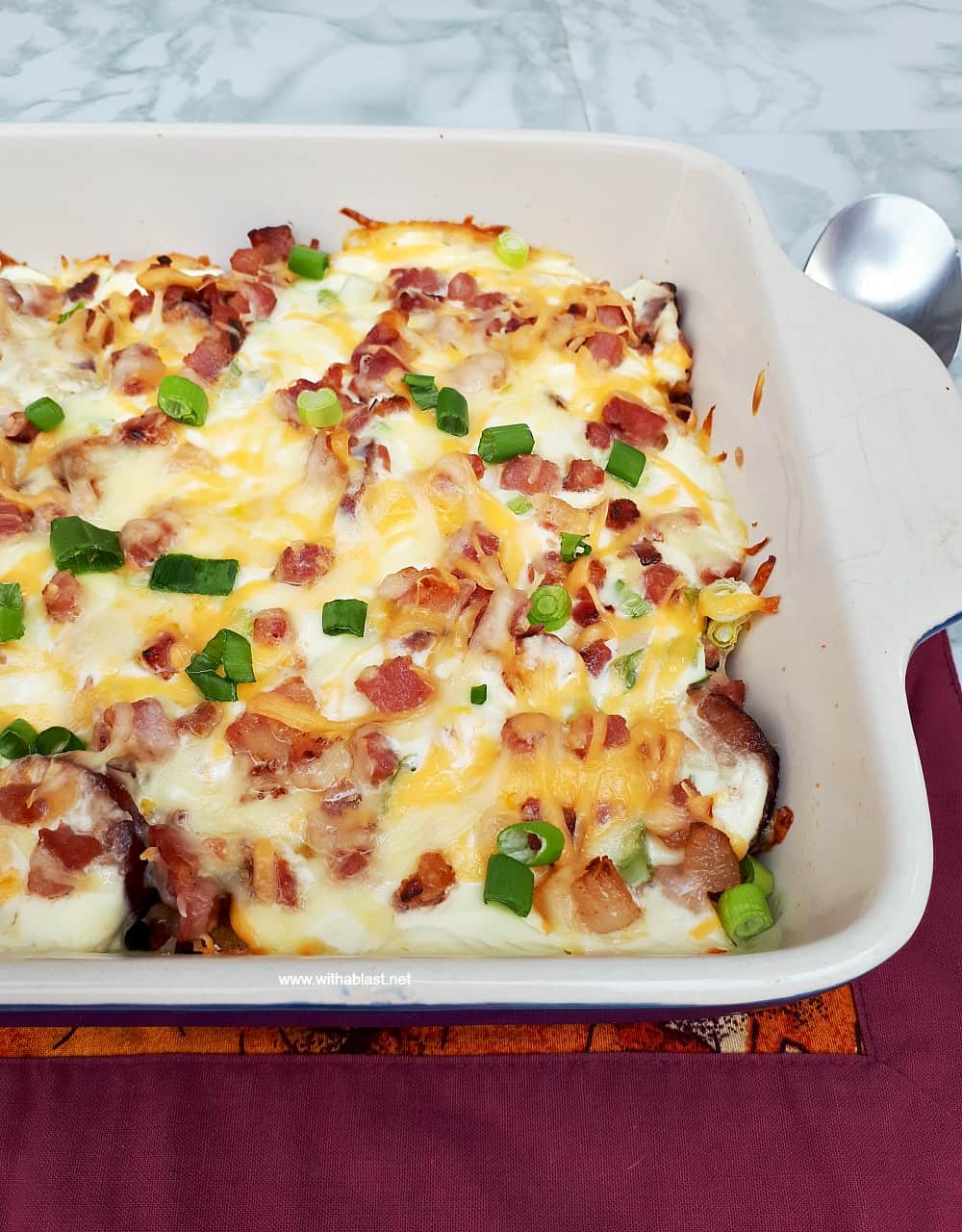 This dish has a bottom of potato wedges, layers of 2 different kinds of cheese, and not only Chorizo, but crispy Bacon Bits as well.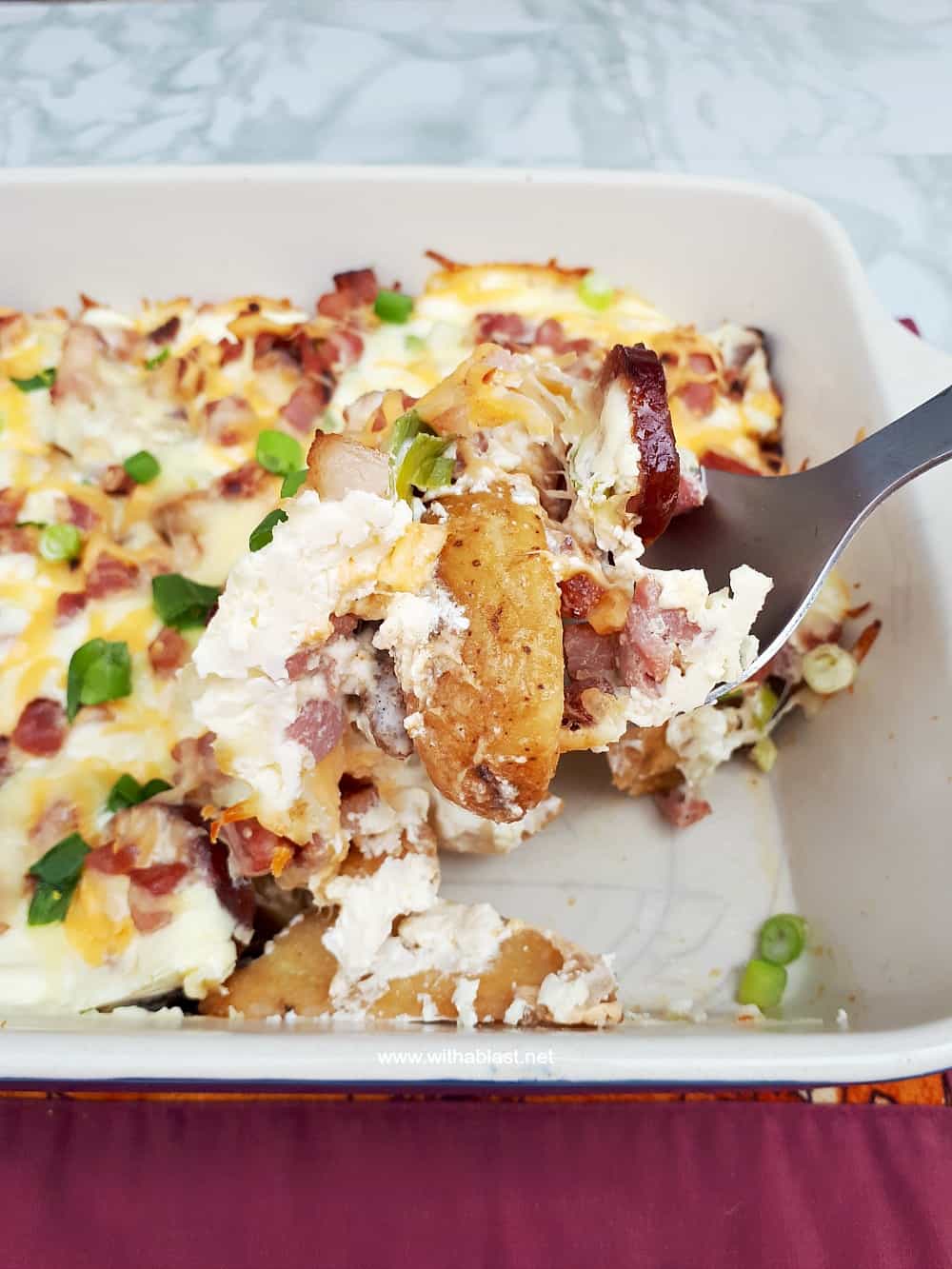 So creamy and the cheese melted into an amazing gooey deliciousness.
This is a great recipe, but be warned, you would not be able to stop eating until the dish is empty – pinky promise!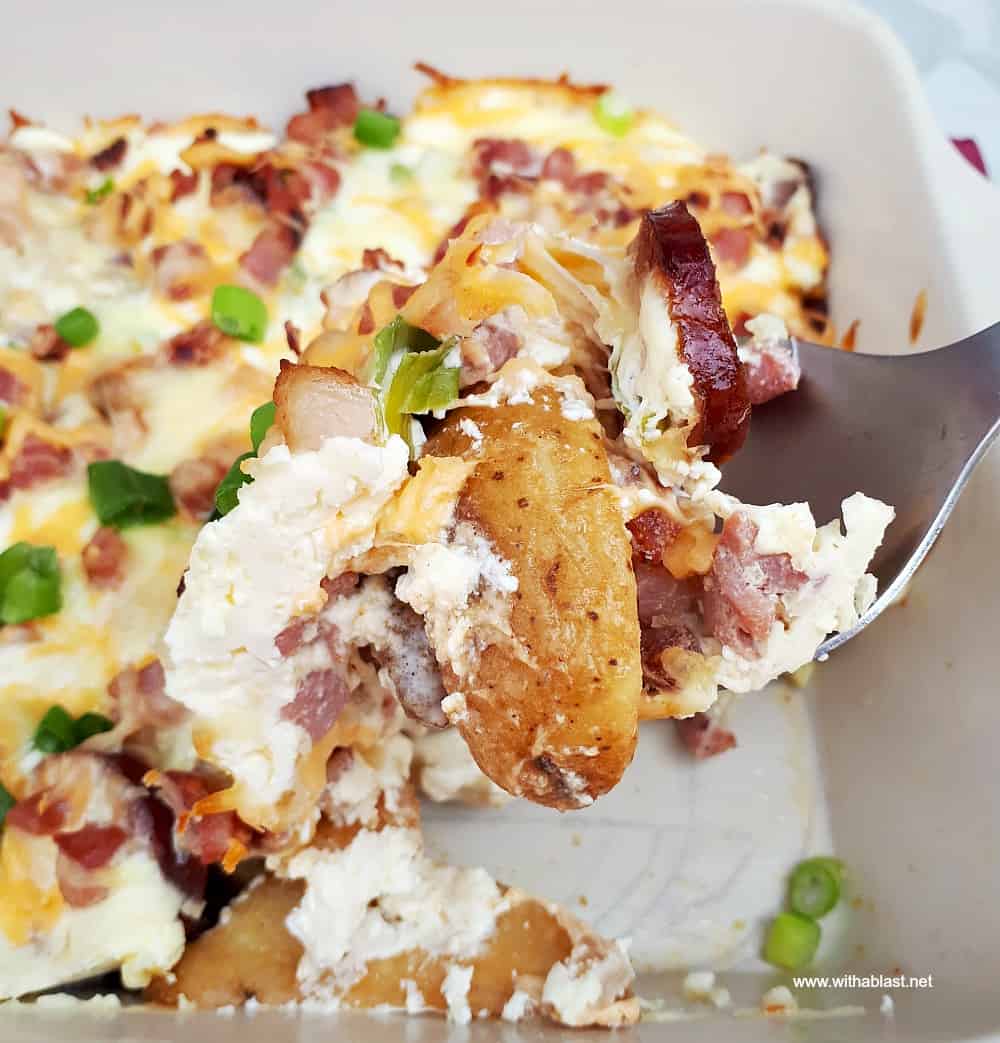 Just look at that … absolutely fantastic. You can serve this for dinner with vegetables or salads on the side, or as a side dish. Which will steal the show from whatever meat you serve, anyway!
This loaded Potato and Chorizo casserole could just as well be served as an appetizer as well. Although I have made this for hubby and myself to munch on during the Saturday Rugby matches 😉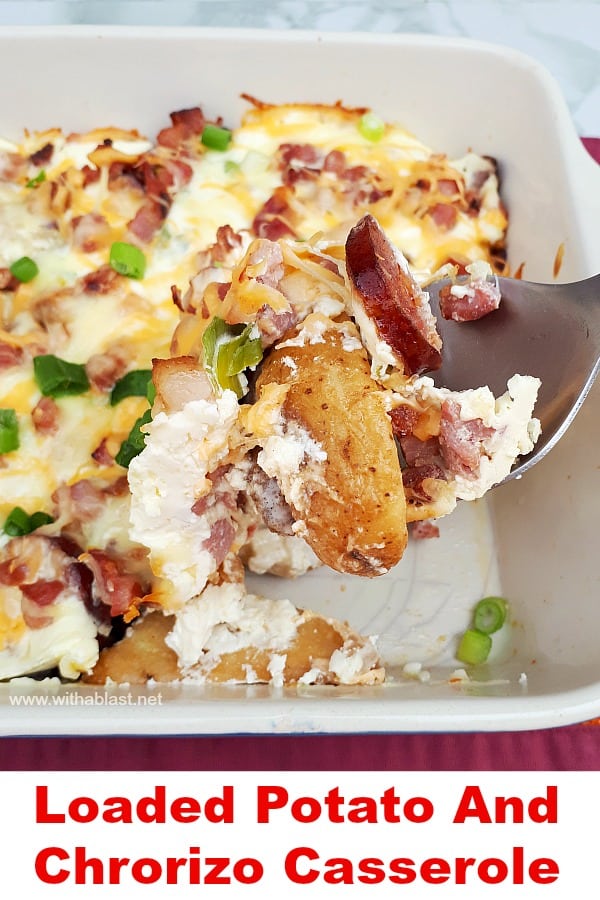 More Potato recipes you might like:
Loaded Potato and Chorizo Casserole
Yield: 8 Side Servings
Loaded Potato and Chorizo Casserole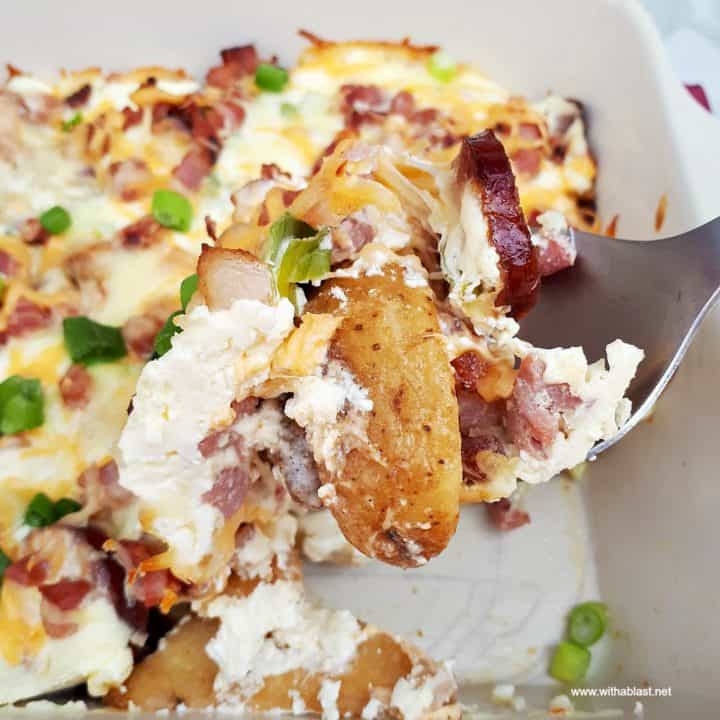 Loaded Potato and Chorizo Casserole is a gooey, double cheese, creamy casserole with chunks of Potato and not only Chorizo but Bacon as well - side dish or dinner
Ingredients
675 g Potato Wedges, skin on, fresh or frozen (1 1/2 pounds)
2 TB Olive Oil
Salt and Pepper, to taste
250 g Bacon Bits (8 oz)
1 cup Chorizo Sausage, cubed or sliced
2 cups Sour Cream
1 cup Cheddar Cheese, grated
1 cup Mozzarella Cheese, grated
2 Spring Onions, chopped
Instructions
1.) Pre-heat the oven to 220 deg C (440 deg F) – line a baking sheet with baking paper
2.) Toss together the Potato Wedges, Oil and season to taste with Salt and Pepper – arrange on a single layer on the baking sheet – bake 25 – 30 minutes, turning halfway
3.) Meanwhile, cook the Bacon Bits until crispy – remove from pan and keep aside – add the Chorizo to the same pan and cook for 2 minutes – remove from heat and keep aside
4.) Transfer the roasted Potato Wedges to a, cooking oil sprayed casserole dish – sprinkle the Chorizo over
5.) Pour half the Sour Cream over the Chorizo and Potatoes – followed by half the Bacon Bits, then half the Cheddar Cheese and half the Mozzarella Cheese – half the Spring Onions – repeat the layers ending with a layer of Spring Onions
6.) Decrease the oven temperature to 180 deg C (350 deg F) – bake the casserole for 20 minutes until bubbly
Nutrition Information
Yield
8
Amount Per Serving
Calories

429.40
Protein

21.9g
LINDA