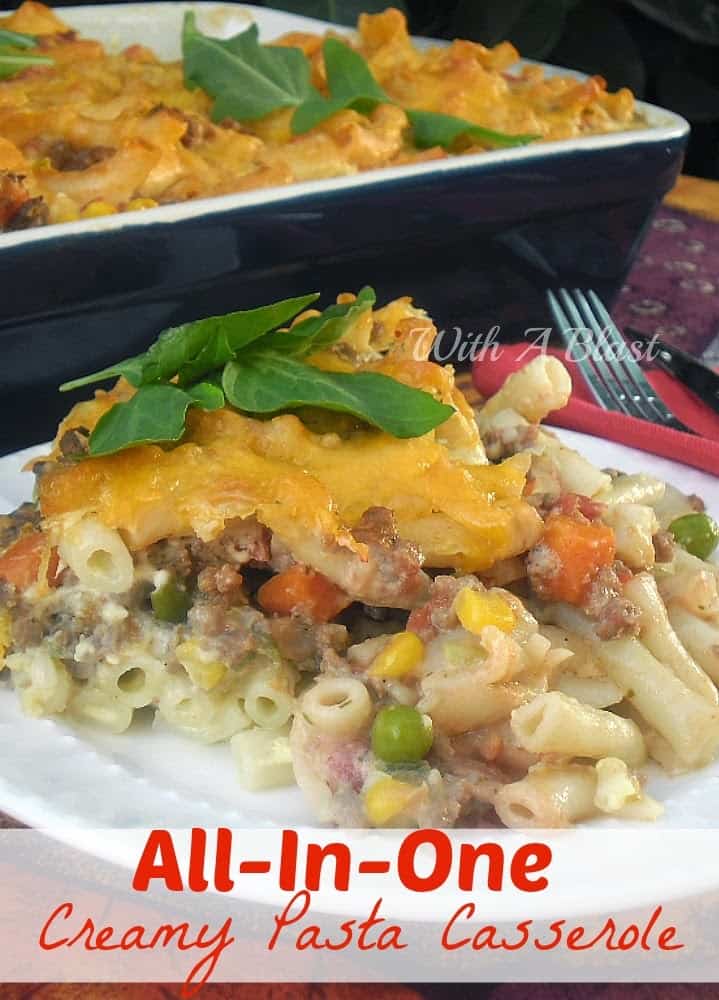 Casseroles are wonderful because it is a mix of everything and as long as you know your flavors (more or less !) nothing could really go wrong.
I found a recipe on one of our local magazines' websites which immediately drew my attention. This All-In-One Creamy Pasta Casserole, does have just about everything in, but what I found interesting was the added Pesto – yes, Pesto !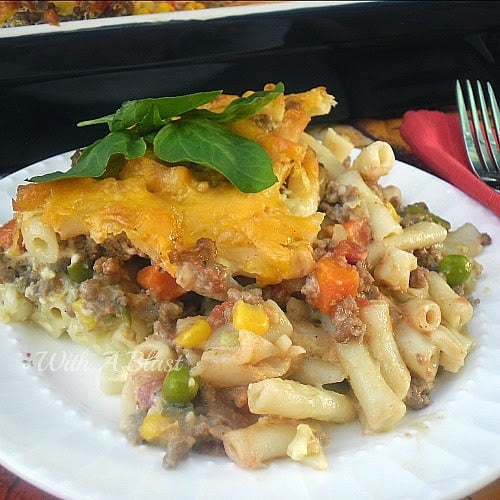 Now, I have added Pesto to casseroles before, but it is not something I usually add. At first I thought that the recipe already has so much going on inside, that Pesto might be a little much.
But, if you have followed my blog for some time, you should know that I am always willing to try something new.
We immediately fell in love with this dish which I only adapted slightly. It is so tasty, creamy and very filling, and let's not forget about the ease of preparing the casserole.
All prepping took me under 20 minutes and by that time, the oven was ready and I popped it in to bake.
I started by boiling the Macaroni and the Mixed Vegetables (I used frozen) which takes around the same time to cook. Whilst that was going on, I prepared the Meat mixture and at the end, everything was cooked at the same time and the oven was ready.
All-In-One Creamy Pasta Casserole
6 Servings
INGREDIENTS:
300g Macaroni ( 10 oz )
1 TB Light Olive Oil
1 Onion, finely chopped
2 t Garlic, crushed
500g Lean Ground Beef ( 1 pound will do )
250g Mixed Vegetables, cooked ( 8 oz )
Salt and Black Pepper, to taste
1 can (410g) Chopped Tomatoes
1 1/2 TB Chutney
1/4 cup Basil Pesto
3 Extra-Large Eggs
250g Fat-Free Smooth Cottage Cheese ( 8 oz )
1 cup Low-Fat Cream
2/3 cup Cheddar Cheese, grated
DIRECTIONS:
1.) Pre-heat oven to 180 deg C (350 deg F) – spray a large oven dish with cooking oil.
2.) Cook the Macaroni as per the instructions on the packet.
3.) Heat the Olive Oil – saute the Onion and Garlic until soft – add the Beef and cook until done.
4.) Add the cooked Mixed Vegetables to the Beef and season to taste with Salt and Pepper – remove from heat.
5.) Add the Tomatoes, Chutney and Pesto to the mixture – stir well to combine.
6.) Gently mix the cooked Macaroni and the Meat mixture – transfer to the prepared oven dish.
7.) Beat together the Eggs, Cottage Cheese and Cream – pour over the dish (make a few pokes to help the Egg mixture into the mixture) – sprinkle with the Cheddar Cheese and bake 20 – 25 minutes or until firm and the Cheese has melted.
As this is a very filling dish, with just about everything in, only a small side salad is needed – if at all.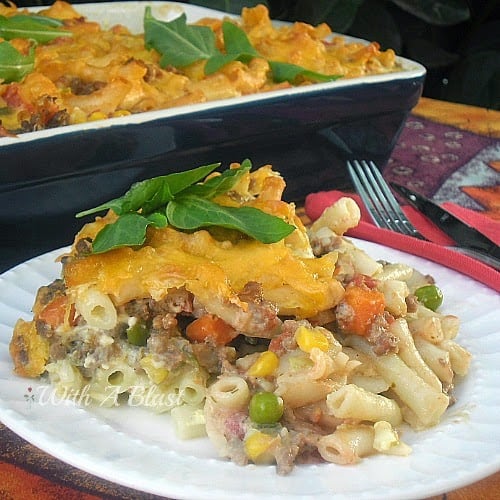 LINDA