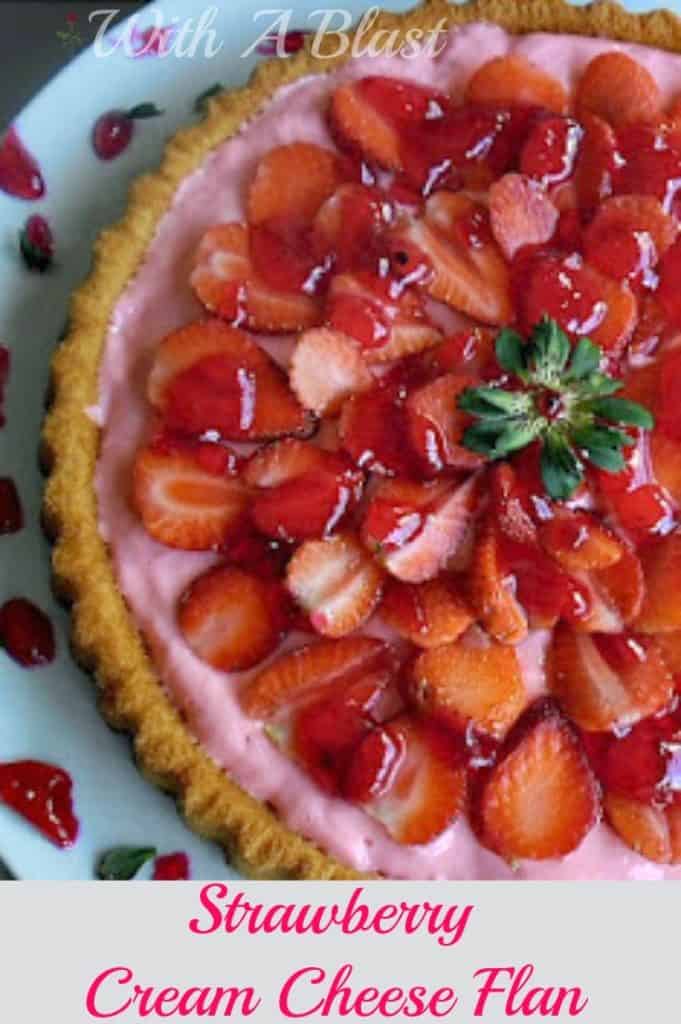 We are fortunate in the sense that Strawberries are always available in South-Africa. Throughout Winter, although a bit smaller, one could get Strawberries at most supermarkets and fruit and veg markets.
I used a store-bought Flan Base, the filling was quick to make and took only an hour to set.
This suited me just fine today, as I had some curtains to make and a few other bits and pieces for the kitchen and the laundry. There was also no need to cook today, because there were quite a bit of left-overs from yesterdays braai (BBQ). My kids are MIA again, therefore it was only Roy, Jacobus and myself to feed.
Strawberry Cream Cheese Flan
1 packet (40g) Strawberry Jello
150ml Boiling Water
1 Heaped TB Caster Sugar
100g (4 oz) Full-fat Cream Cheese, softened
175ml Plain (Greek) Yoghurt
20cm (7-8 inch) Store-bought Flan Base
Fresh Strawberries, sliced
2 TB Redcurrant Jelly
1.) Dissolve the Strawberry Jelly and the Caster Sugar in the Boiling Water – set aside to cool.
2.) Meanwhile beat the Cream Cheese and Yoghurt until smooth.
3.) Once the Jelly has cooled, beat in with the Cream Cheese and Yoghurt – place in refrigerator for 5 – 10 minutes.
4.) Remove filling from the refrigerator and pour into the Flan Base – arrange the Strawberry slices on top.
5.) Heat the Redcurrant Jelly until melted and drizzle over the dessert.
6.) Chill for at least 1 hour before serving.
Hope you enjoy this beautiful, delicious dessert!