Homemade Buttermilk Bread which requires only 3 ingredients ! Soft, easy to slice and use as you would everyday white bread (no yeast)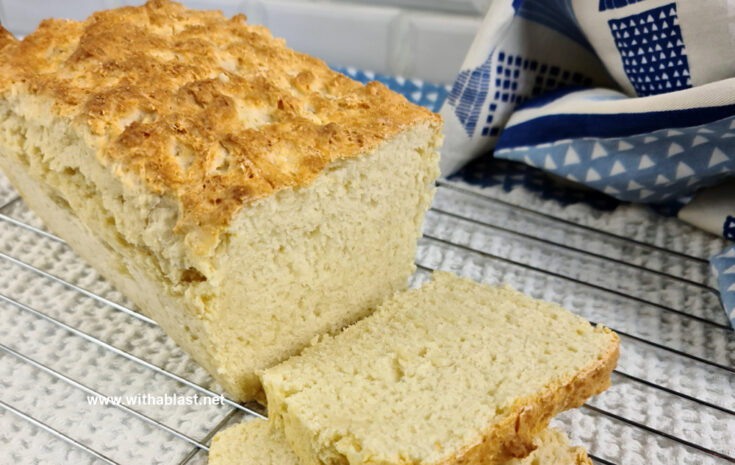 Here is a Buttermilk Bread (no yeast) recipe which I have been making on and off for years ! Every now and then I either crave the taste of a just baked, warm slice slathered with butter.
Or, we have run out of bread. Yes, that happens quite a lot at our house. The Buttermilk Bread is perfect for making sandwiches or to enjoy with a cup of soup.
No-knead Buttermilk Bread is also right up my alley. No fuss, no waiting. The taste might differ a bit, but if you crave or NEED a bread, this recipe is just fine to use.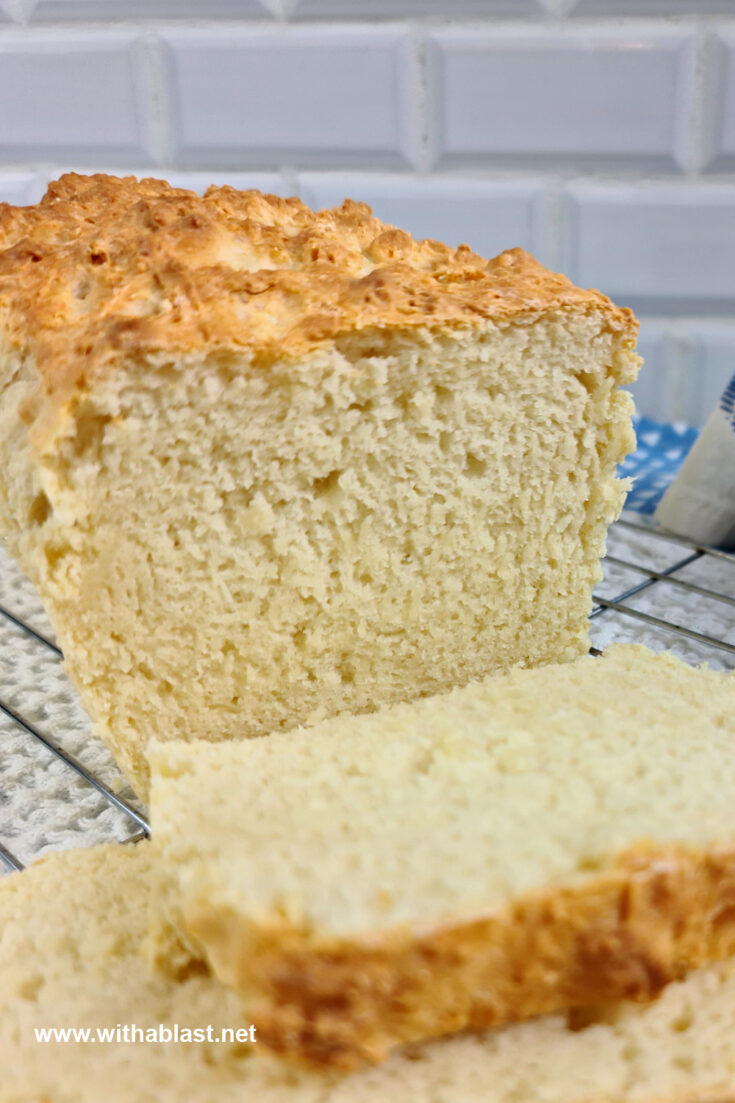 And … who can ever say no to a crusty Buttermilk Bread, straight out of the oven ?!
I would not make Buttermilk Bread rolls using this recipe, but it works great when making muffins. Speaking of muffins, this Bread is also best eaten on the day it is baked.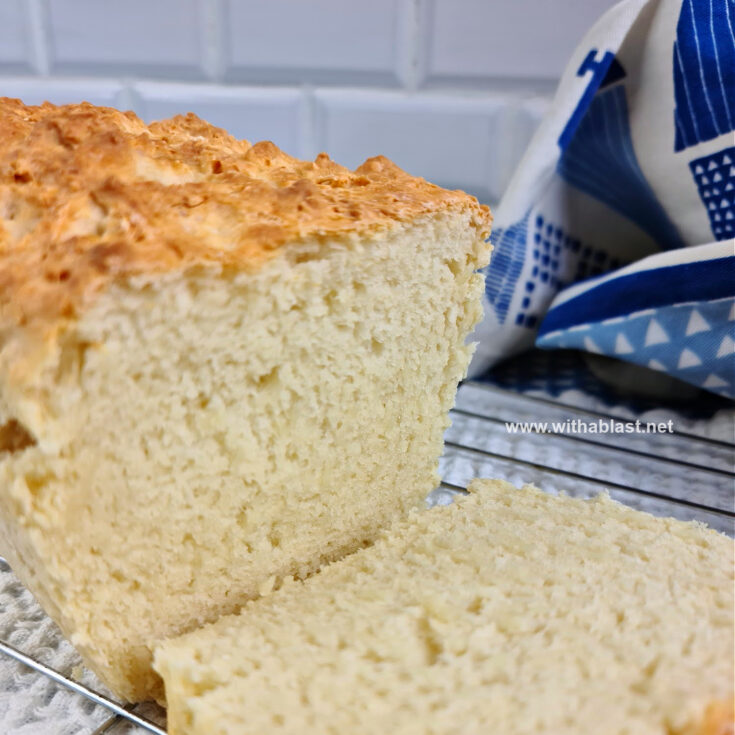 Here is what you need (ingredients and instructions) to make the Homemade Buttermilk Bread (scroll down a little for the printable card as well as the nutritional values) :
INGREDIENTS for Homemade Buttermilk Bread:
3 1/2 cups Self-Raising Flour, ( 500 grams / 32 US fluid ounces )
2 cups Buttermilk, ( 500 grams / 17 oz )
1 1/2 t Salt
INSTRUCTIONS for Homemade Buttermilk Bread:
Pre-heat the oven to 180 deg C ( 350 deg F ) – spray a medium bread pan with cooking oil and line the bottom with baking paper
Combine the Flour, Buttermilk and Salt in a large bowl – stir until well mixed (will be sticky!) – best to use your hands to mix
Transfer the dough to the prepared baking pan and bake 45 minutes or until a tester comes out clean
Remove from the oven and let cool a minute or two in the pan – turn out on a cooling rack – remove the baking paper and flip over
Serve warm or cold (slice gently when still piping hot)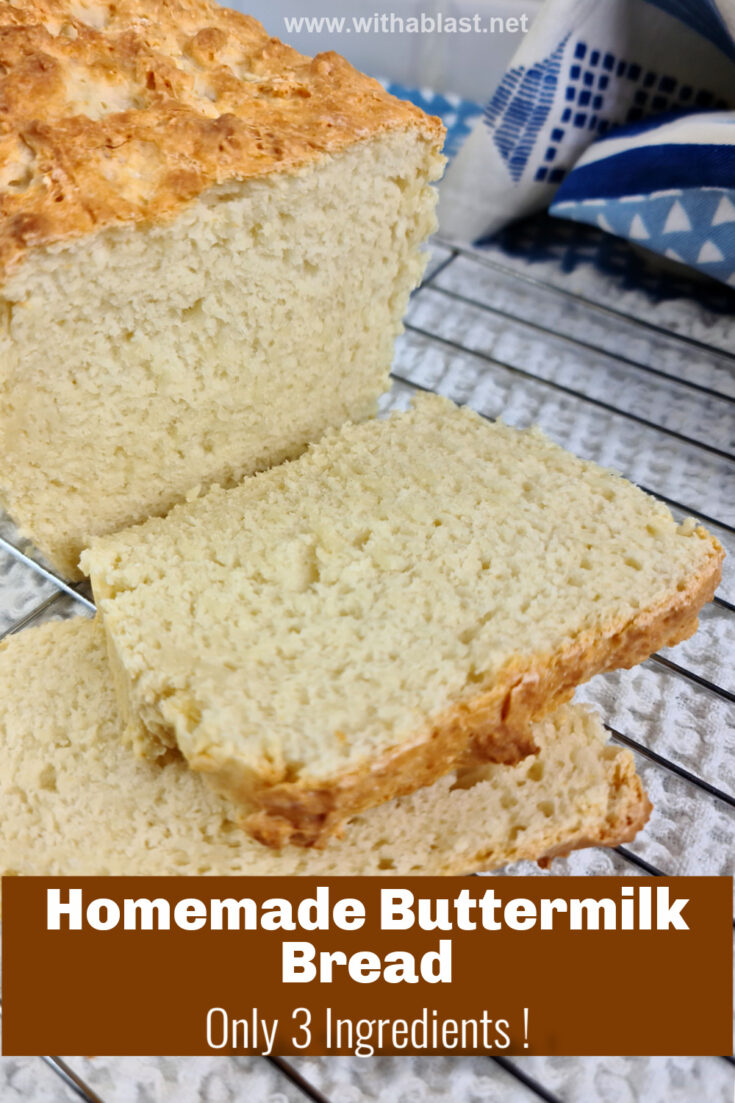 More quick and easy Bread recipes you might like:
Homemade Buttermilk Bread
Yield: 12 Servings
Homemade Buttermilk Bread (3 Ingredients)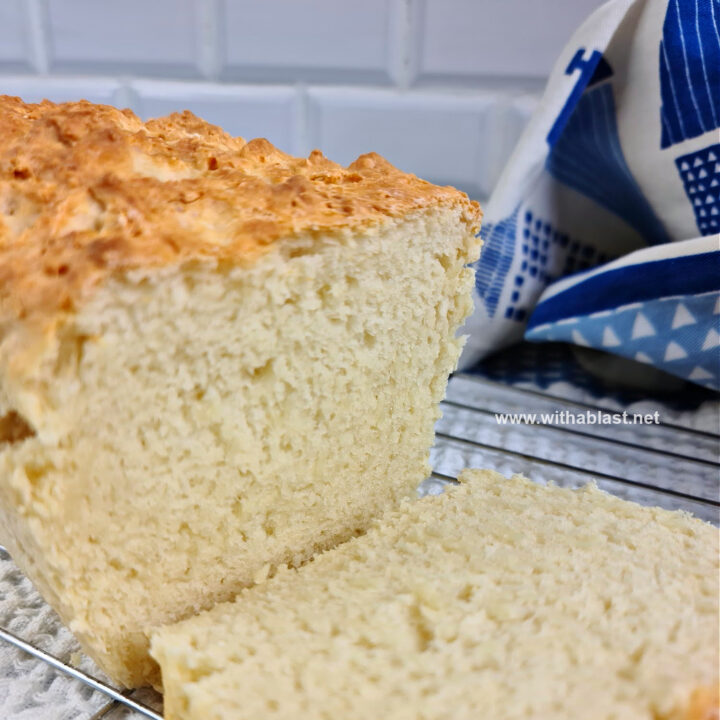 Only 3 ingredients to make this Buttermilk Bread ! Soft, easy to slice and use as you would everyday white bread (no yeast)
Ingredients
3 1/2 cups Self-Raising Flour, ( 500 grams / 32 US fluid ounces )
2 cups Buttermilk, ( 500 grams / 17 oz )
1 1/2 t Salt
Instructions
Pre-heat the oven to 180 deg C ( 350 deg F ) - spray a medium bread pan with cooking oil and line the bottom with baking paper
Combine the Flour, Buttermilk and Salt in a large bowl - stir until well mixed (will be sticky!) - use your hands to mix
Transfer the dough to the prepared baking pan and bake 45 minutes or until a tester comes out clean
Remove from the oven and let cool a minute or two in the pan - turn out on a cooling rack - remove the baking paper and flip over
Serve warm or cold (slice gently when still piping hot)
Notes
The bread is best eaten on the day it is baked
Nutrition Information
Yield
12 Servings
Serving Size
1 slice
Amount Per Serving
Calories

145
Total Fat

1g
Saturated Fat

0g
Trans Fat

0g
Unsaturated Fat

0g
Cholesterol

2mg
Sodium

803mg
Carbohydrates

29g
Fiber

1g
Sugar

2g
Protein

5g
Nutrition value is not always accurate