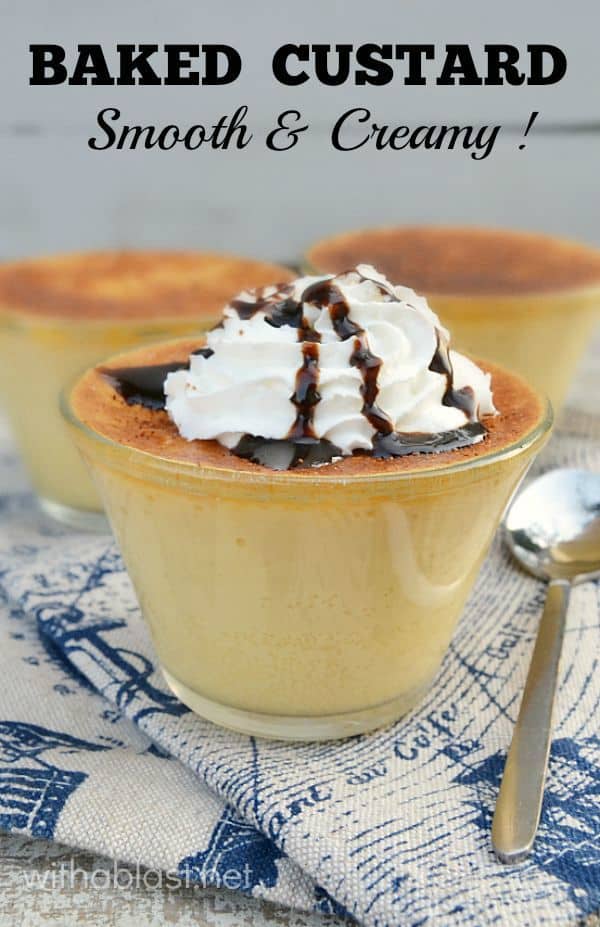 Baked Custard is another one of my all time favorite desserts. We usually prefer this delicious treat cold, but slightly warm is just as good.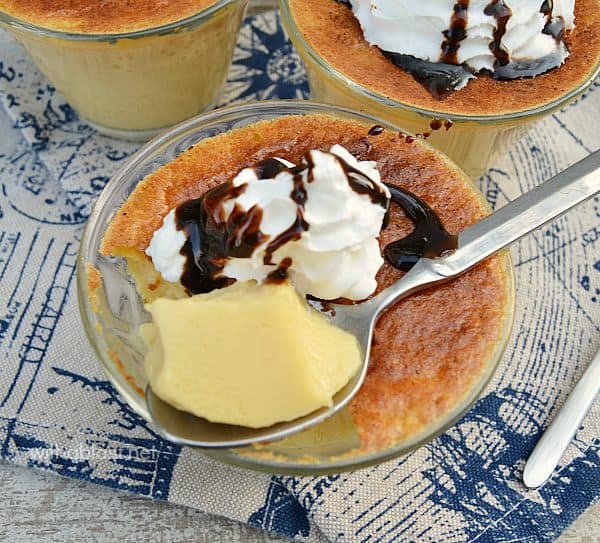 Today's recipe is one of those melt-in-the-mouth types, which of course is always a delight. Served with whipped cream and perhaps a toffee, caramel or chocolate sauce drizzle and you have a winner.
What I like most, is that Baked Custard is popular to all ages, therefore you can whip it up, and chances are that your family or friends would all enjoy this delicious treat.
Baked Custard
INGREDIENTS:
5 Large Eggs
3/4 cup Caster Sugar
1/2 t Salt
1 can (410g) Evaporated Milk
1 cup Water
1 t Vanilla
Nutmeg, to sprinkle
Whipped Cream, to serve {optional}
Toffee Sauce, to drizzle {optional}
DIRECTIONS:
1.) Pre-heat the oven to 180 deg C (350 deg F) – spray 6 x 3/4 cup (180ml) ramekins or similar oven proof dishes, with cooking oil.
2.) Beat together the Eggs, Caster Sugar and Salt – add the Evaporated Milk, Water and Vanilla – mix well.
3.) Pour into the prepared ramekins and sprinkle over a little Nutmeg.
4.) Place the ramekins in a large, deep oven dish – add hot water to the dish, up to 2.5cm (1 inch) of the ramekins.
5.) Bake 35 – 40 minutes or until a tester comes out clean – remove from the oven and take out each ramekin – let cool and then chill until fully set {about 2 hours}
Serve with whipped cream and drizzle over some sauce {if using}