This Berry Iced Tea is the best Fruity Iced Tea for all to enjoy ~ even the kids love this one ! So quick, easy and refreshing on a hot Summer's day.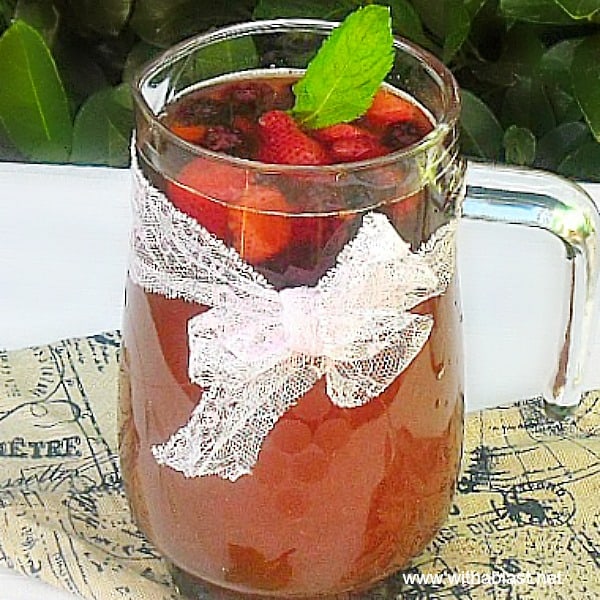 My daughter and I have always loved Iced Tea, but it is usually store bought and not homemade.
This past Summer (our Autumn began on March 1st) I have started experimenting more with all kinds of homemade drink recipes.
This very Berry Iced Tea was high on the list. As I use frozen berries, we can enjoy this delicious drink anytime of the year, whether the fruit is in season or not.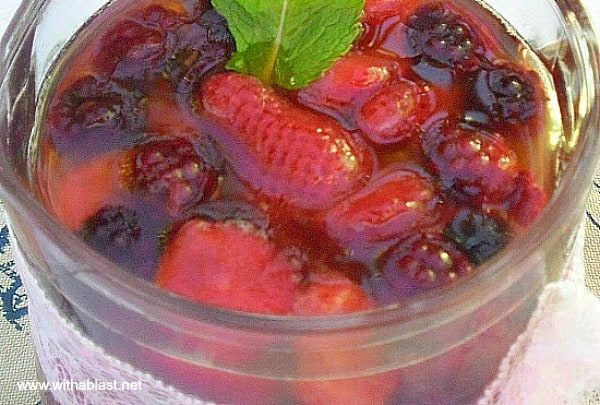 It never really gets that cold in South-Africa as in many other countries. Don't get me wrong, we have our odd icy cold days.
But in general we have just comfortable Winters. However even as I am typing this post, I know that very soon I will complain about the weather !
Same in Summer. That is why the two "in between" seasons, Autumn and Spring, suit me just fine – not too warm and not too cold.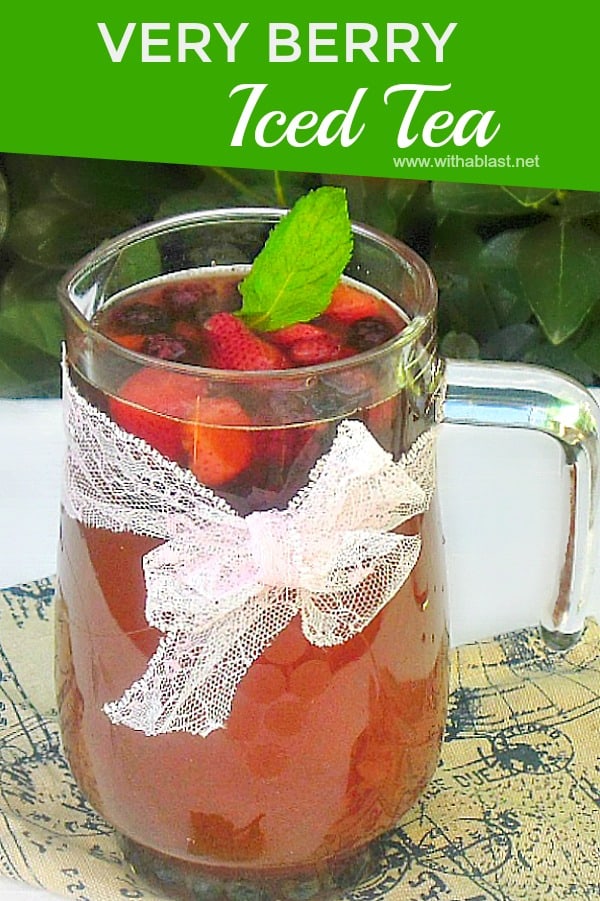 My selection of Mixed Berries consisted of Strawberries, Blackberries and Blueberries. The Blueberries stayed at the bottom of the jug for a while and only surfaced after we were halfway down with the Tea.
**What is Rooibos Tea ?
This is a very popular tea, with many health benefits, in our country and we have numerous brands. I came across a post a few weeks ago, where it was mentioned that Twinings has a Rooibos Tea in their range. And it is available in most countries. (Rooibos translates to Red Bush … but please do not call it that, it is pronounced as in hubby's name "Roy-"and then "bos")
More refreshing drink recipes you might like:
Connect with us :
PINTEREST TWITTER FACEBOOK INSTAGRAM
Very Berry Iced Tea
Yield: 8 cups
Very Berry Iced Tea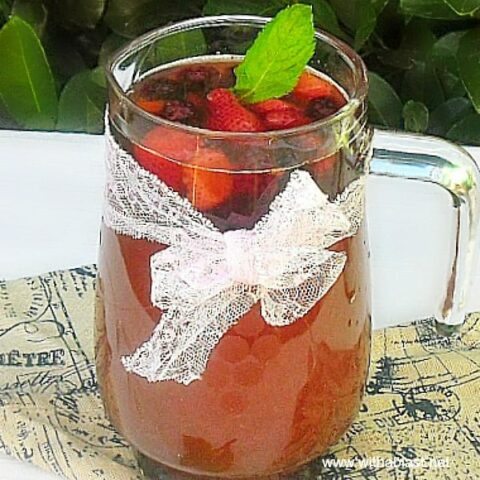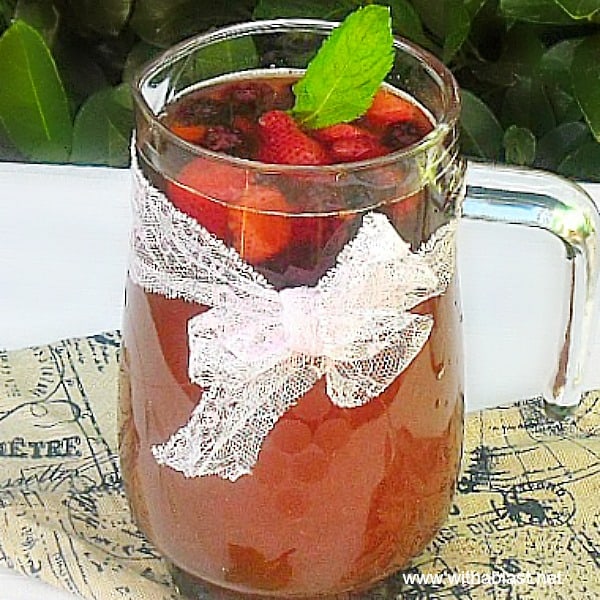 This Berry Iced Tea is the best Fruity Iced Tea for all to enjoy ~ even the kids love this one ! So quick, easy and refreshing on a hot Summer's day
Total Time
1 hour
10 minutes
Ingredients
4 Rooibos Tea Bags, (see note above ** in post)
4 cups Boiling Water
1 cup Sugar
1 cup Cold Water
2 cups 100% Mixed Berry Juice
2 cups Frozen Mixed Berries
Instructions
Brew the 4 Tea Bags in the Boiling Water for 5 minutes – remove the bags
In a separate bowl, mix the Sugar and the Cold Water until it has dissolved
Pour the Tea, Sugar Water and Berry Juice into a 2 liter serving jug, making sure you have enough space left for the Frozen Berries – chill until time to serve
Add the Frozen Berries to the Tea just before serving
Nutrition Information
Yield
8 cups
Serving Size
1 cup
Amount Per Serving
Calories

146
Total Fat

0g
Saturated Fat

0g
Trans Fat

0g
Unsaturated Fat

0g
Cholesterol

0mg
Sodium

25mg
Carbohydrates

37g
Fiber

3g
Sugar

32g
Protein

1g
Nutrition value is not always accurate