Sweetcorn Muffins are soft, fluffy and quick enough to make (all standard pantry ingredients) as an addition to breakfast or serve as a snack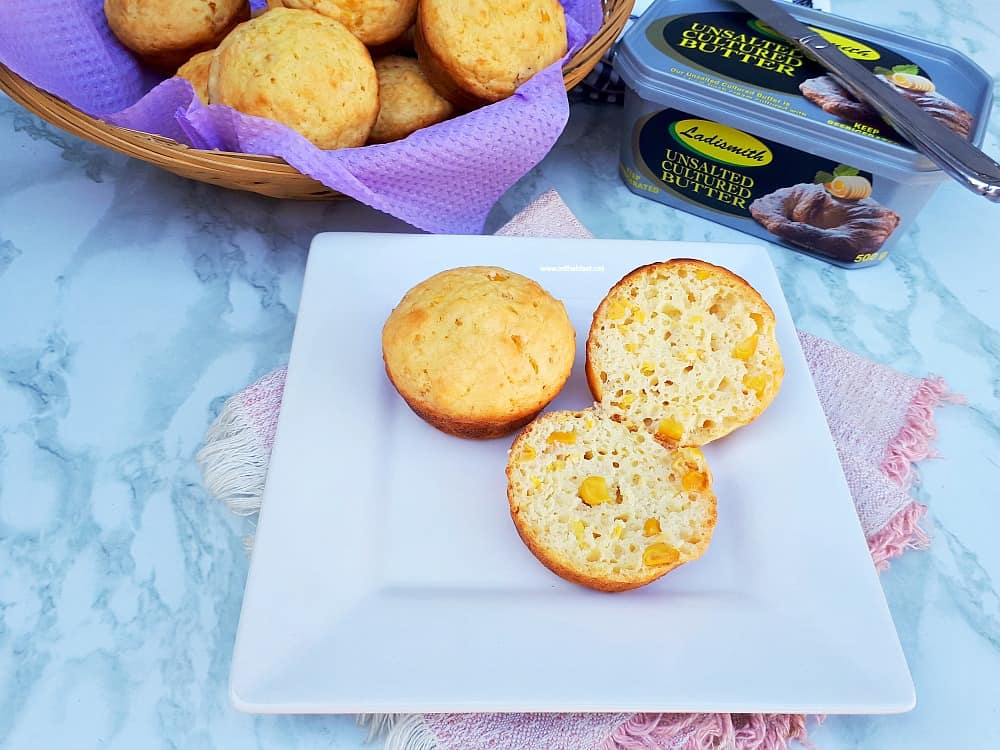 With some main dishes I like to add something besides rice or mashed potatoes. (as a starch).
Example : a Savory Tart – rice or mash won't do .. just a side or a salad, no, .. I want my starch! As well as the side or salad !
That is where these Sweetcorn Muffins come in quite handy. And most definitely not only as a side dish.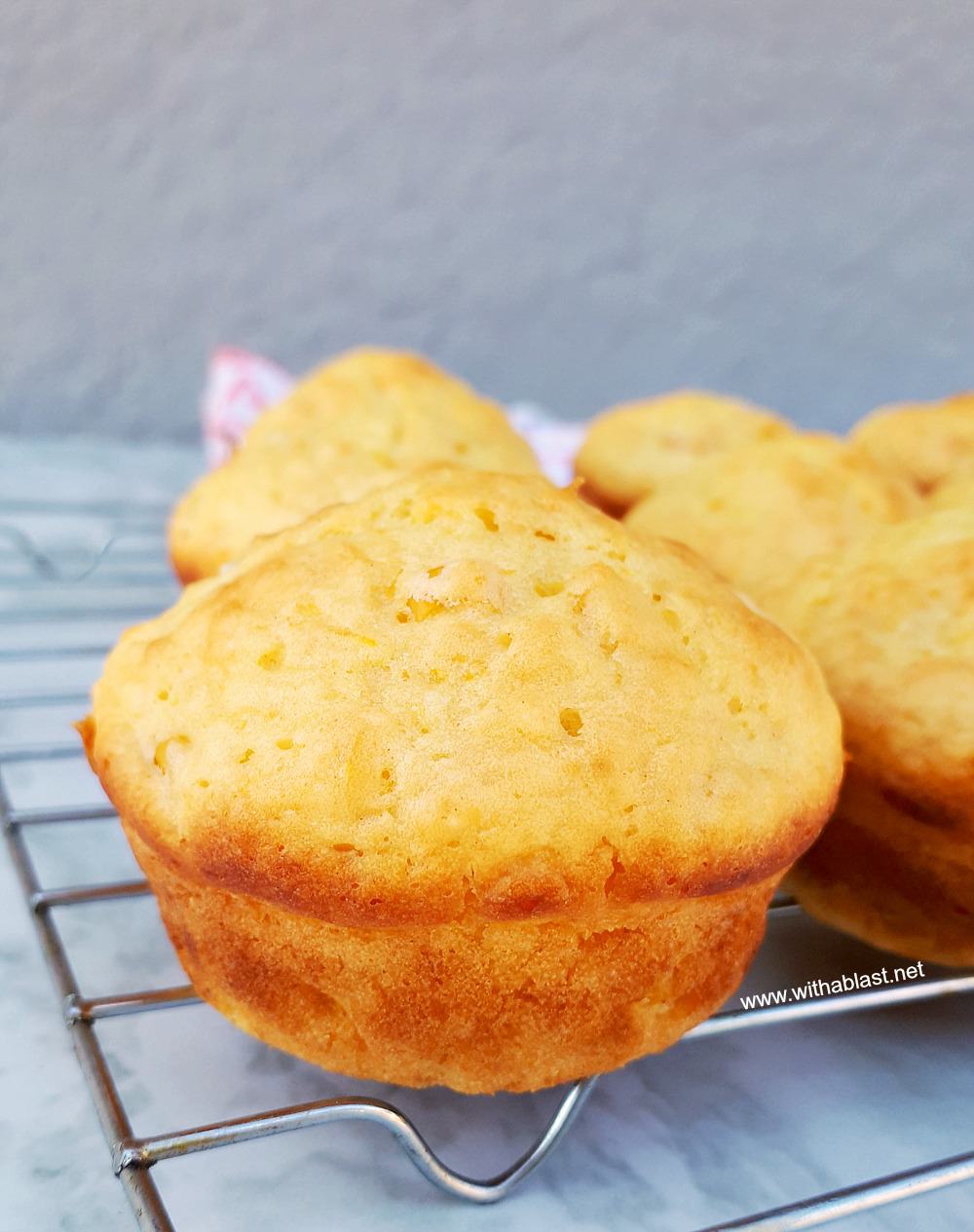 From start to into your mouth – 30 minutes ! This is also great as an anytime snack, just a pat of butter, or with some grated cheese if you prefer.
I have two different favorite recipes for savory muffins which I use as a side with a meaty dish – this Sweetcorn Muffin and a Cheese Muffin.
My daughter prefers the Sweetcorn and my son the Cheese. Not always sure about hubby though. He is not a picky eater, but I know he likes both the Sweetcorn and the Cheese.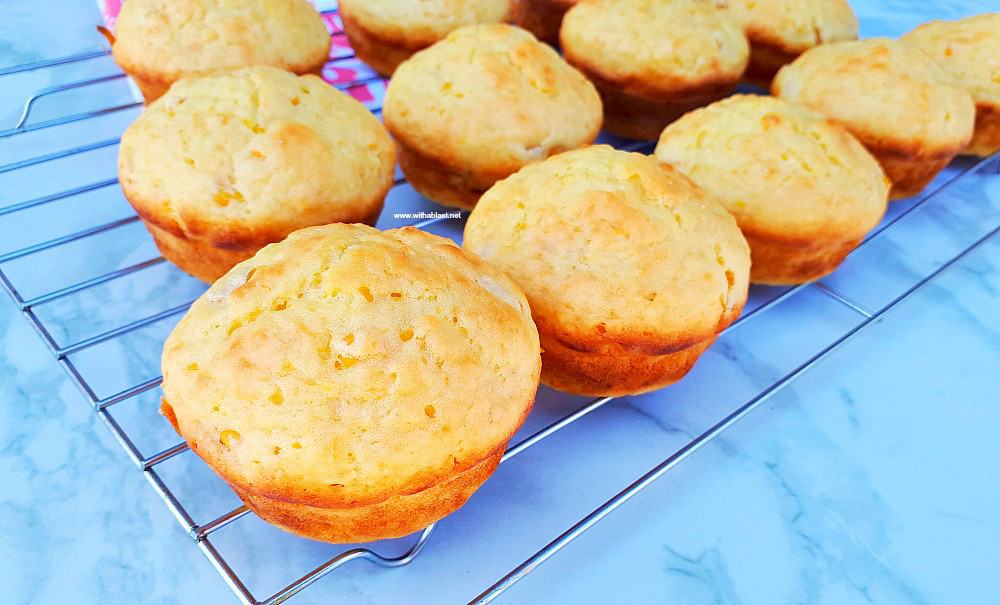 The rule in our house !
We have a rule (one of many !), if I make a new dish, they must give me an honest feedback. This can range from very good to, please never again.
My family knows if they are not truthful and tell me it was good, I will make it again and what good will that do ? It will be them suffering through a lousy dish again – right?
This is a good one, even though my son has his preferences!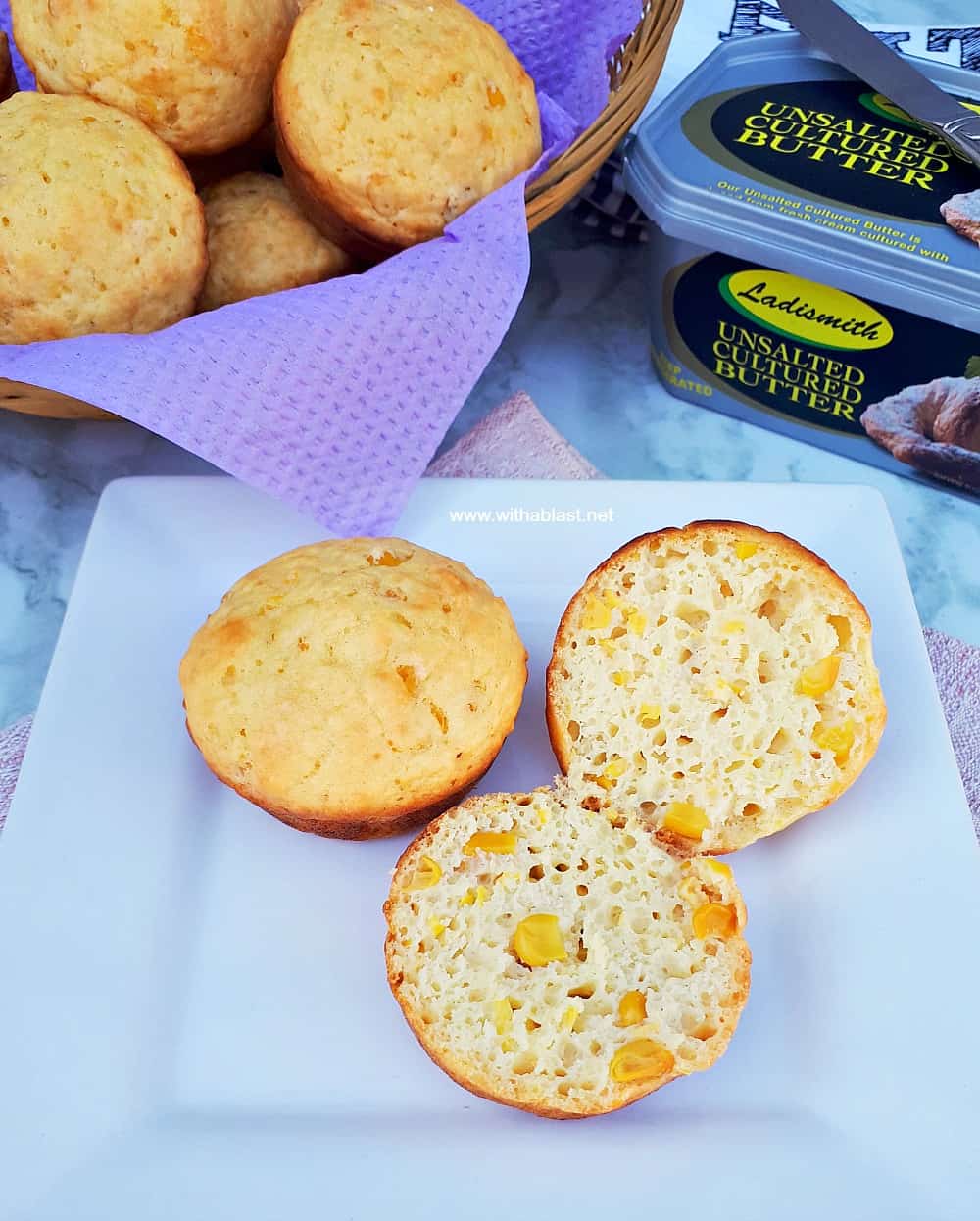 So fluffy and soft ! And the best time to enjoy these Sweetcorn Muffins ? A couple of minutes after it has come out of the oven !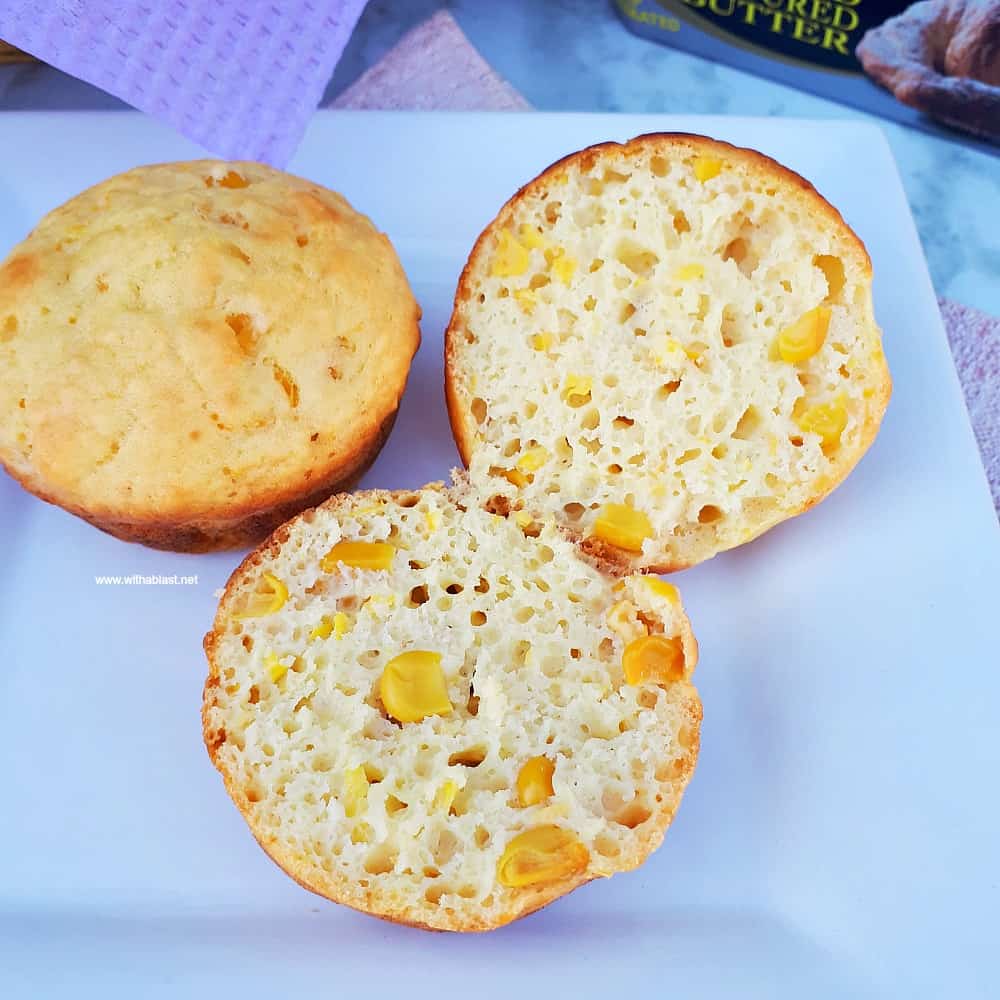 Just imagine the smell ! Absolutely heavenly and if you are anything like me, you would also want to dig in as soon as the batch comes out of the oven.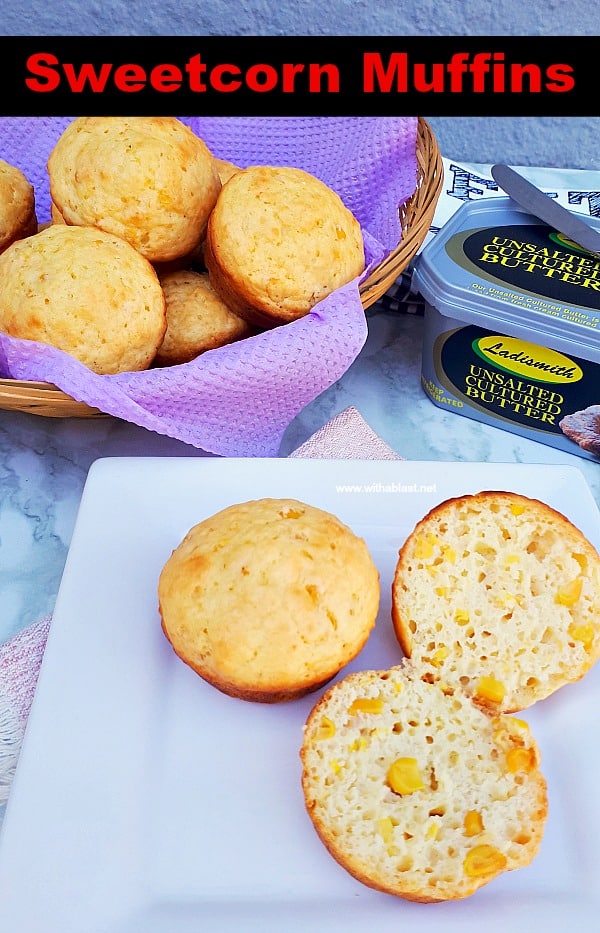 You might also like:
Sweetcorn Muffins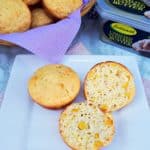 Sweetcorn Muffins
Sweetcorn Muffins are soft, fluffy and quick enough to make (all standard pantry ingredients) as an addition to breakfast or serve as a snack
Keyword:
muffins, sweetcorn muffins
Ingredients
2

cups

Flour

1

TB

Baking Powder

1/2

t

Salt

2

extra-large

Eggs

1/2

cup

Milk

(approximate - see step 3)

1

can

Creamed Corn

(410g = 14 oz can size)
Instructions
Pre-heat oven to 200 deg C (400 deg F). Spray a 12 hole muffin pan with cooking oil

Sift the Flour, Baking powder and Salt together in a medium mixing bowl

Break open the Eggs in a measuring cup and fill to the 1 cup mark with the Milk. Whisk the Eggs and Milk together. Add the can of reamed Corn to the Egg mixture and stir well to combine.

Add the Sweetcorn mixture to the dry ingredients and mix until just combined (do not over-mix)

Spoon into the muffin pan holes and bake 20 minutes until golden

Remove from oven, leave to cool in the pan for a minute or two, transfer to wire rack - best served warm and eaten on the same day
Recipe Notes
Recipe slightly adapted from Spyskaarte Vir Elke Seisoen cook book
LINDA