Sugar Donut Muffins are a cross between a donut and a muffin and always a winner to add to a sweet party platter – so quick and easy to make too !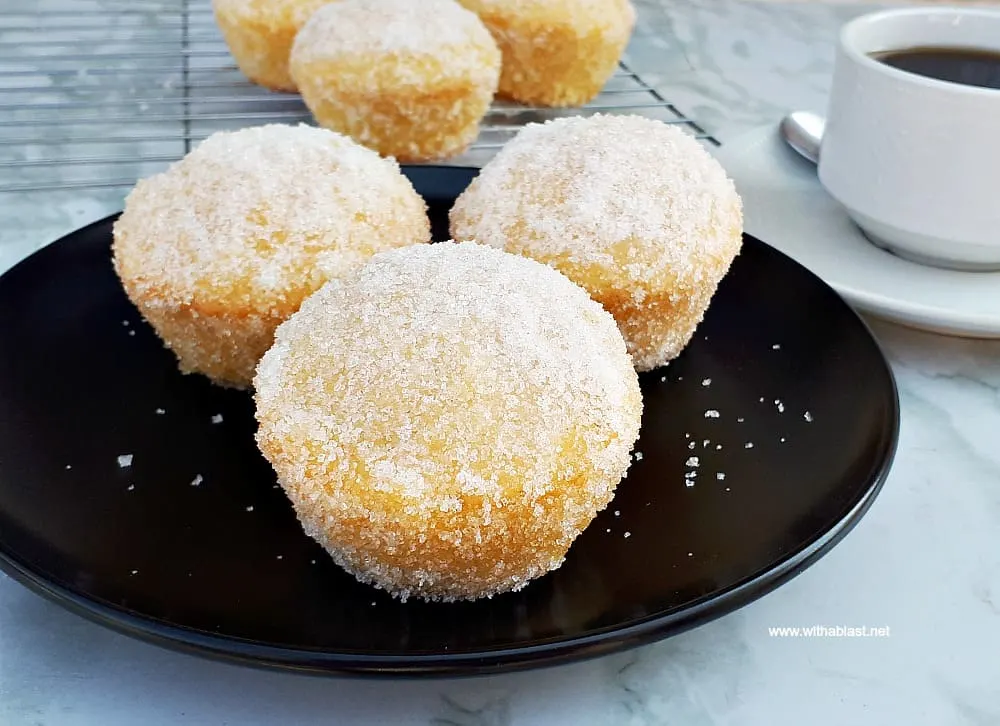 Coffee or Tea time ?? Make some of these Sugar Donut Muffins !
I pinned this quite some time ago and thought I would give them a try today. Another great recipe found and will definitely be made quite often.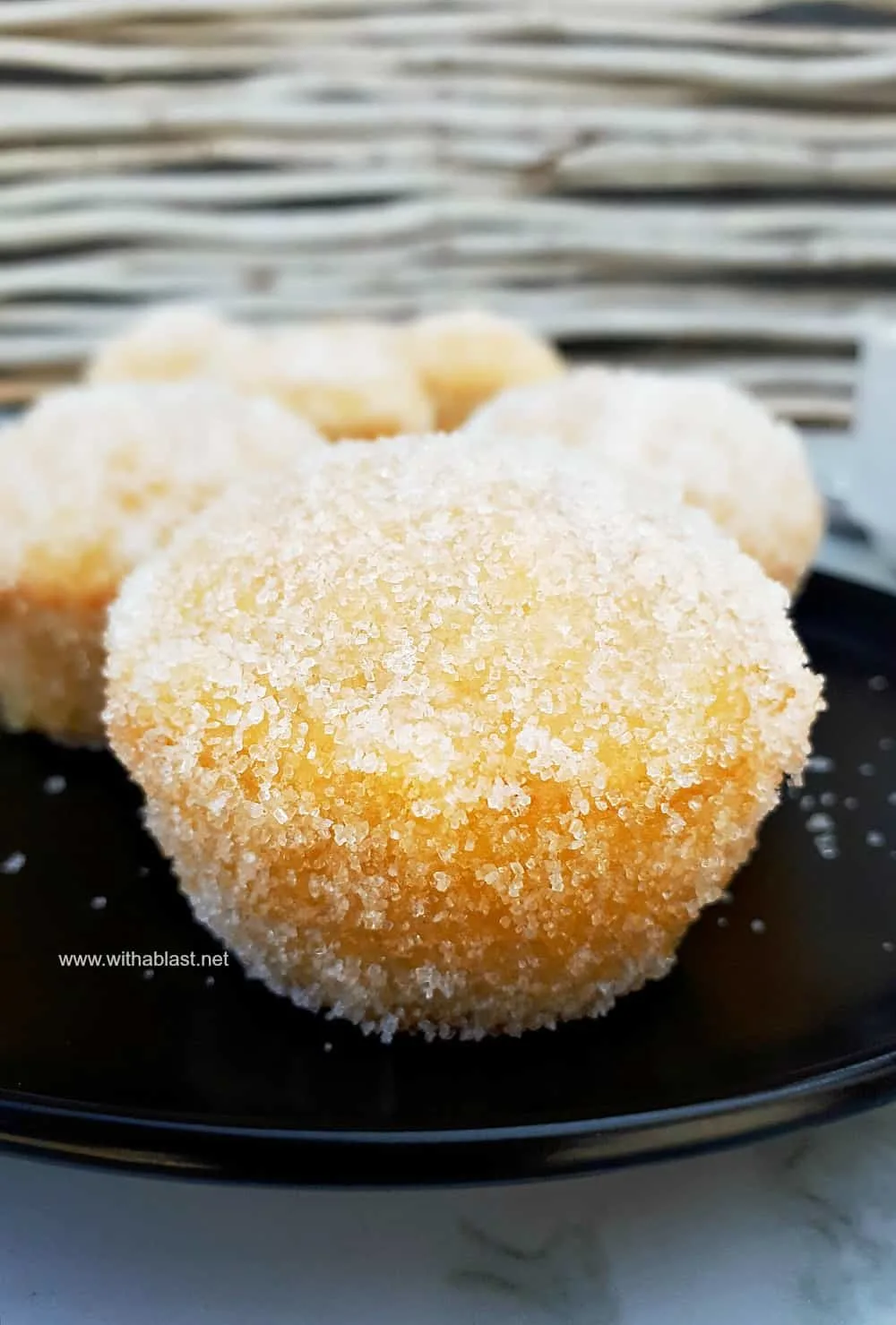 Pins I love from the moment I see them, gets printed immediately and those are also the ones I refer to when I am stuck on deciding what to make.
Getting stuck on something to make could be a sweet treat, dinner or anything really in my case !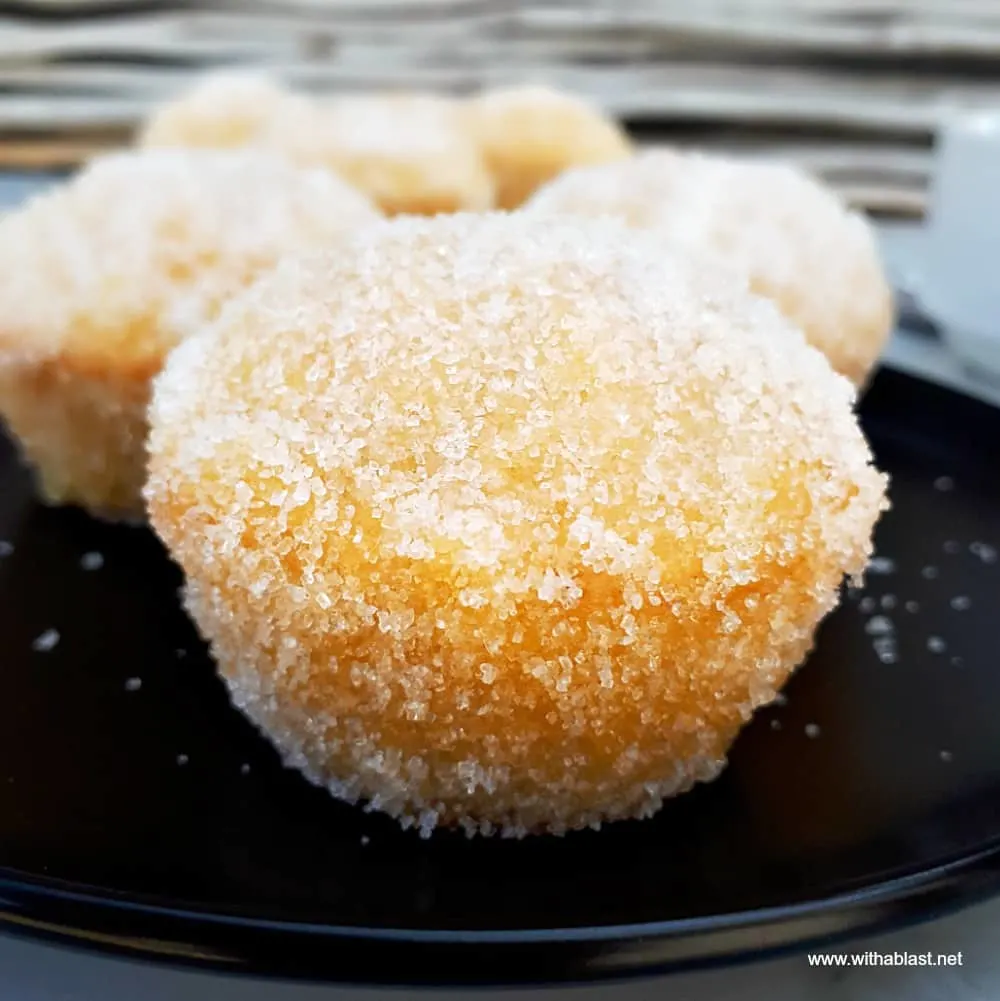 The printed recipes I keep in a file right next to me, so when it's time to decide what to make for dinner or dessert, I first have a look at the file.
This is for the days when my little light in my head does not want to (or able to) switch on.
A couple of days ago, hubby and I, wanted something sweet, but not frosting kind of sweet, and it was already evening, so it had to be quick as well.
Out with my file – and we decided on this recipe, which we thoroughly enjoyed. These Sugar Donut Muffins are so good with a cup of coffee or tea.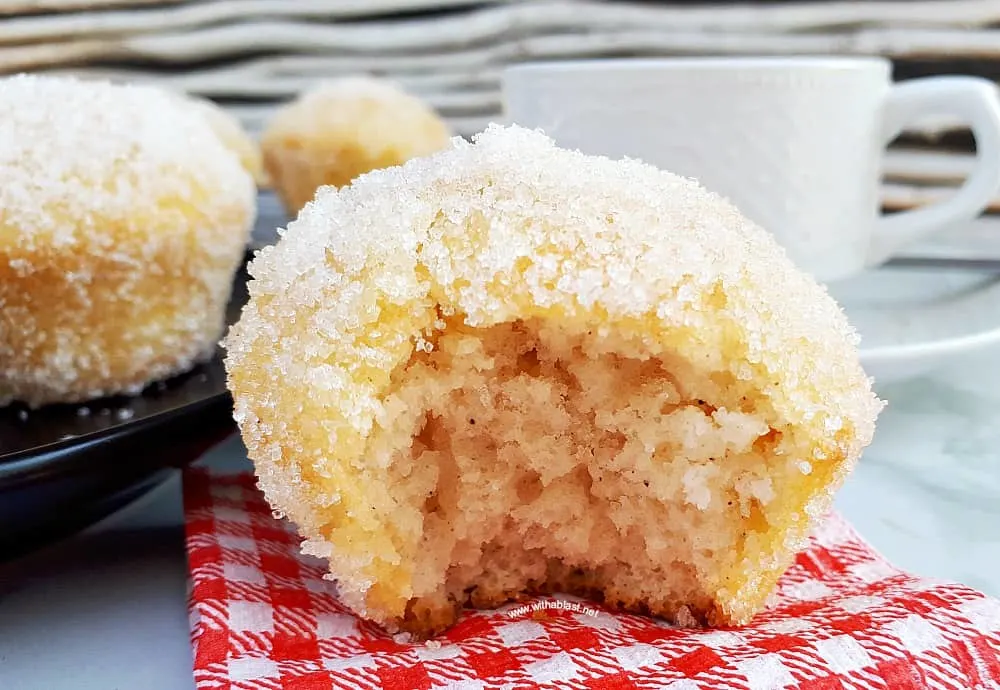 So soft and fluffy on the inside, with a delightful crunch from the sugar coating. The Muffins are great on it's own, but sliced open, with a pat of your favorite jam, and you have a sweet, sweet treat.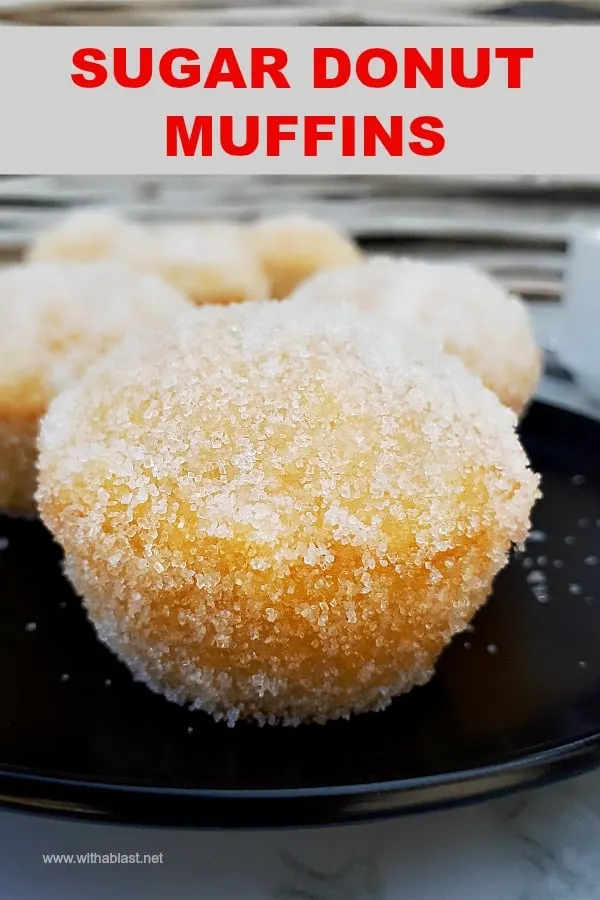 Which muffin pan size to use for making Sugar Donut Muffins?
Using a regular sized muffin pan, this recipe will yield about 6 muffins. But a small muffin pan will easily give you 12 two-bite sized treats.
Smaller is also so great, especially to add to a sweet party platter. And we do all know (and love!) a variety at a tea party will always be a hit.
I prefer a medium muffin pan (or silicone) which is just the perfect size and the recipe yields 8 medium muffins.
For me, the ease and speed of making these Sugar Donut Muffins is a huge bonus, as I am always thinking of making something (even dinner) at the last moment.
You might also like these Muffin recipes:
Sugar Donut Muffins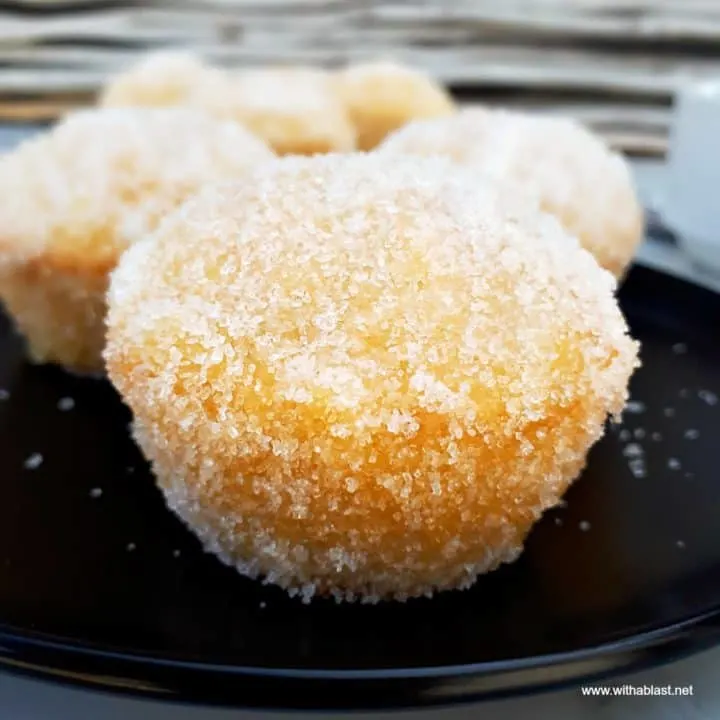 Sugar Donut Muffins
Sugar Donut Muffins are a cross between a donut and a muffin and always a winner to add to a sweet party platter - so quick and easy to make too !
Ingredients
Muffins:
3/4 cup Sugar
1 Extra-Large Egg
1 1/2 cups Flour
2 t Baking Powder
1/4 t Salt
1/4 t Nutmeg
1/4 cup Vegetable Oil
3/4 cup Buttermilk
1 t Vanilla
Coating:
3 TB Butter, for rolling
3/4 cup Sugar, for rolling
Instructions
1.) Pre-heat oven to 180 deg C (350 deg F). Spray 8 holes of a medium muffin pan with cooking oil or grease very well (See NOTE below)
2.) MUFFINS: In a large bowl, beat the Sugar and Egg until light in color
3.) In a separate bowl, sift the Flour, Baking Powder, Salt and Nutmeg
4.) Add the dry ingredients to the Egg mixture – stir to combine
5.) Add the Oil, Buttermilk and Vanilla – stir until just combined – do not overmix
6.) Spoon into the prepared muffin pan – Bake 15 – 18 minutes until the edges are browned and a tester comes out clean. – Remove from oven
7.) COATING: As soon as the muffins are out of the oven, melt the Butter, roll each muffin in the butter (covering all sides) first and immediately after in the Sugar.
Nutrition Information
Yield

8
Amount Per Serving
Calories

341
Total Fat

12.3g
Saturated Fat

8.1g
Unsaturated Fat

1.9g
Cholesterol

39.9mg
Sodium

237.6mg
Carbohydrates

55.9g
Fiber

0.8g
Sugar

38.9g
Protein

4.2g
LINDA
Don't forget to Pin !