Homemade Pineapple Beer is a refreshing South-African traditional drink. Non-alcoholic or leave the Beer to ferment longer to make an alcoholic version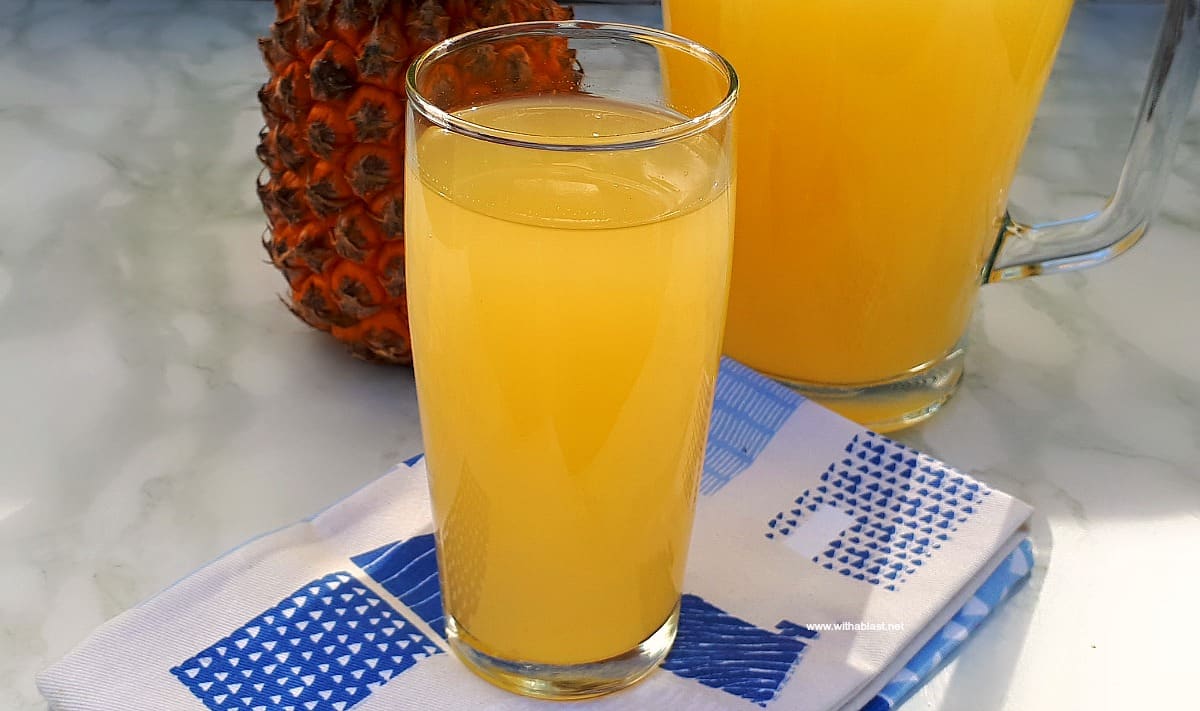 Images and some text updated April 2020
Pineapple Beer is another South-African traditional recipe. I remember my parents (and maybe even my grandparents) making this regularly.
My hubby also grew up with this, but neither one of us have ever made it ourselves until recently.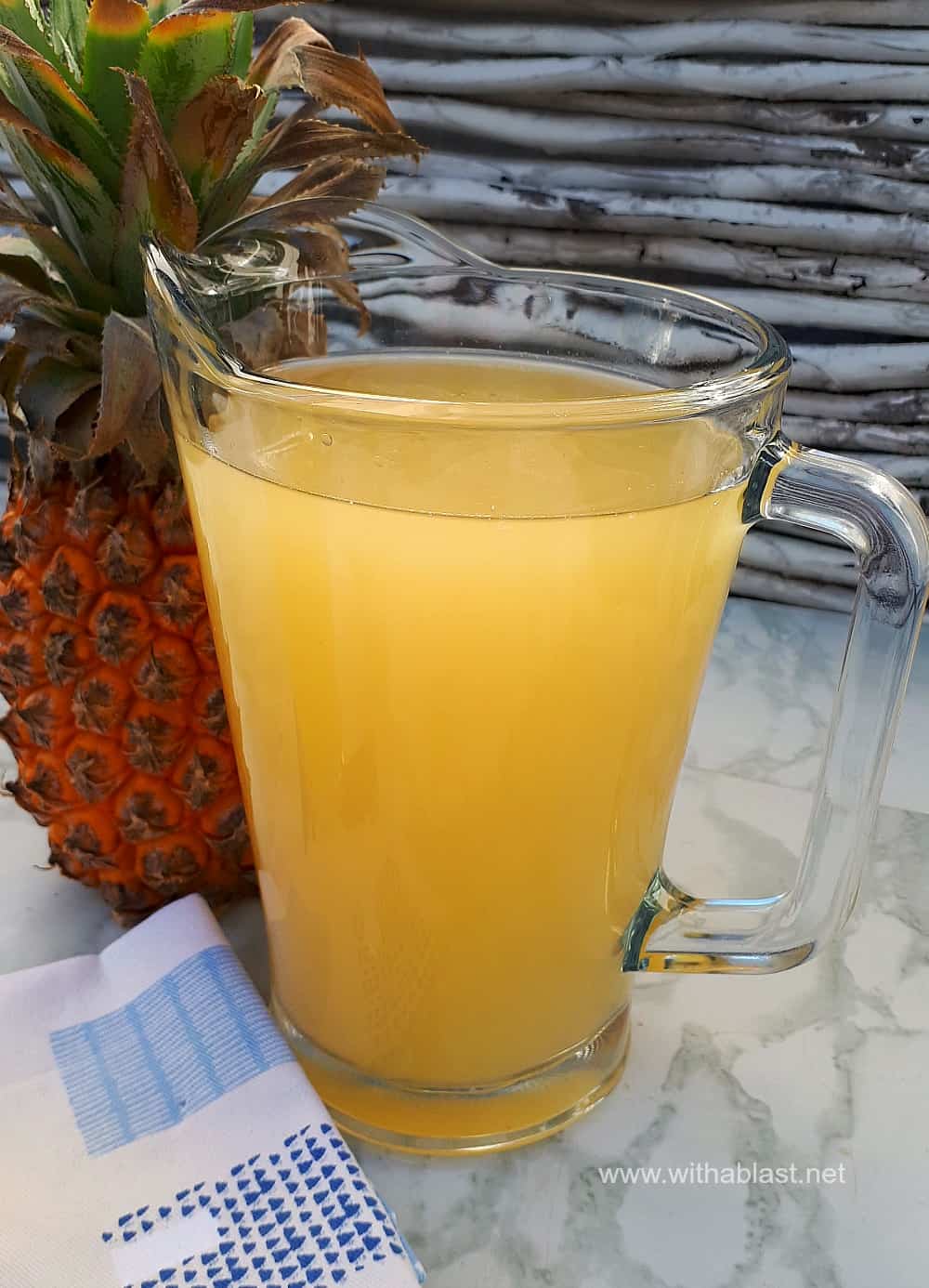 We had a hot and mostly dry Summer with the temperatures only decreasing now, therefore I tried out lots of homemade recipes for all kinds of drinks.
I came across a recipe for Pineapple Beer, and whilst it did not look right to me, I suddenly remembered this delightful drink from my childhood.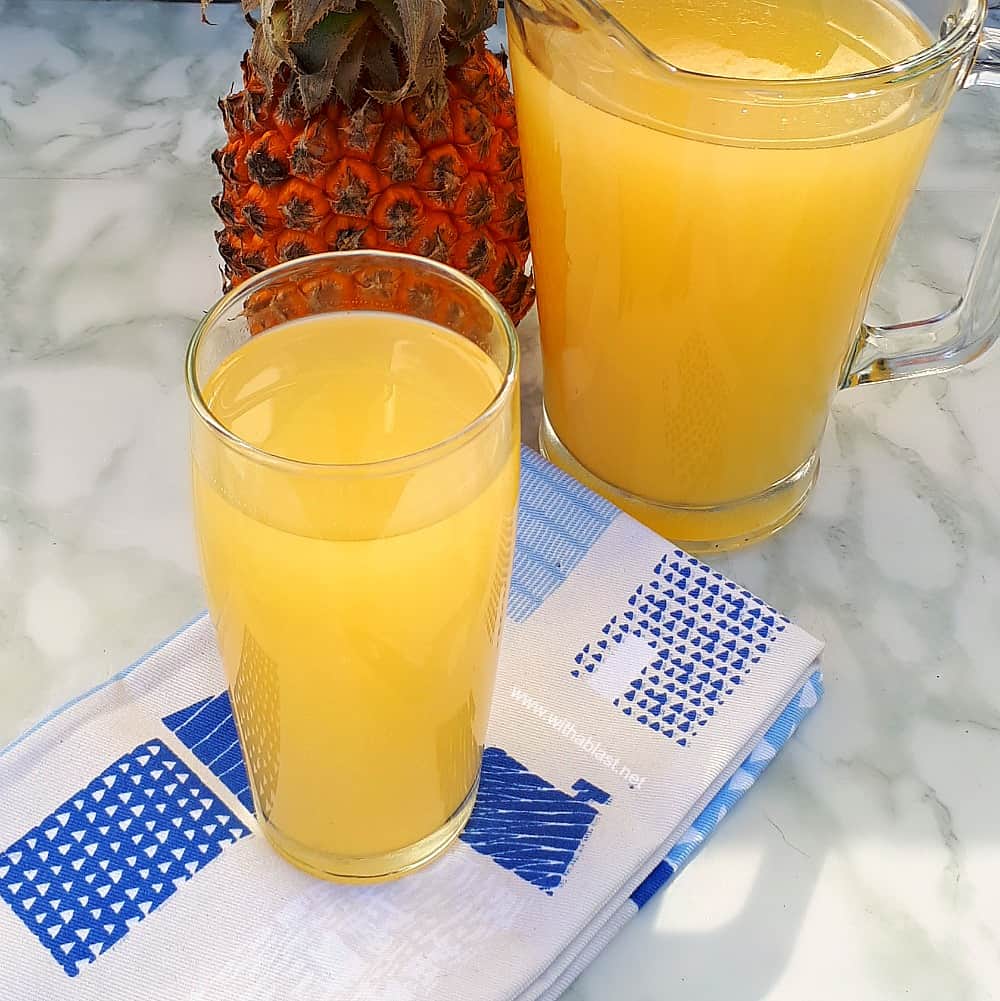 That opened up a whole lot of searching and reading which became very confusing after a while. One thing I can not get the grasp of, is … this might be a beer in the full sense of being alcoholic !
I know what you must be thinking now ! How could our parents (and I'm talking about the majority of South-Africans) give us alcoholic beverages?
Is Pineapple Beer alcoholic or non-alcoholic ?
Simple answer? No, I don't know. What I do know is that this recipe definitely did not make us tipsy, drunk or even feeling that way in the slightest.
It could very well be that the longer you leave the beer to ferment the bigger the chances are that it may turn alcoholic. I am talking 5 plus days and longer.
Pineapple Beer is not for sale in stores. Except for some home industry shops (and small stores in the country side) we had as kids.
Non-Alcoholic is just fine for us, and it is a delicious, refreshing drink which I will now continue to make.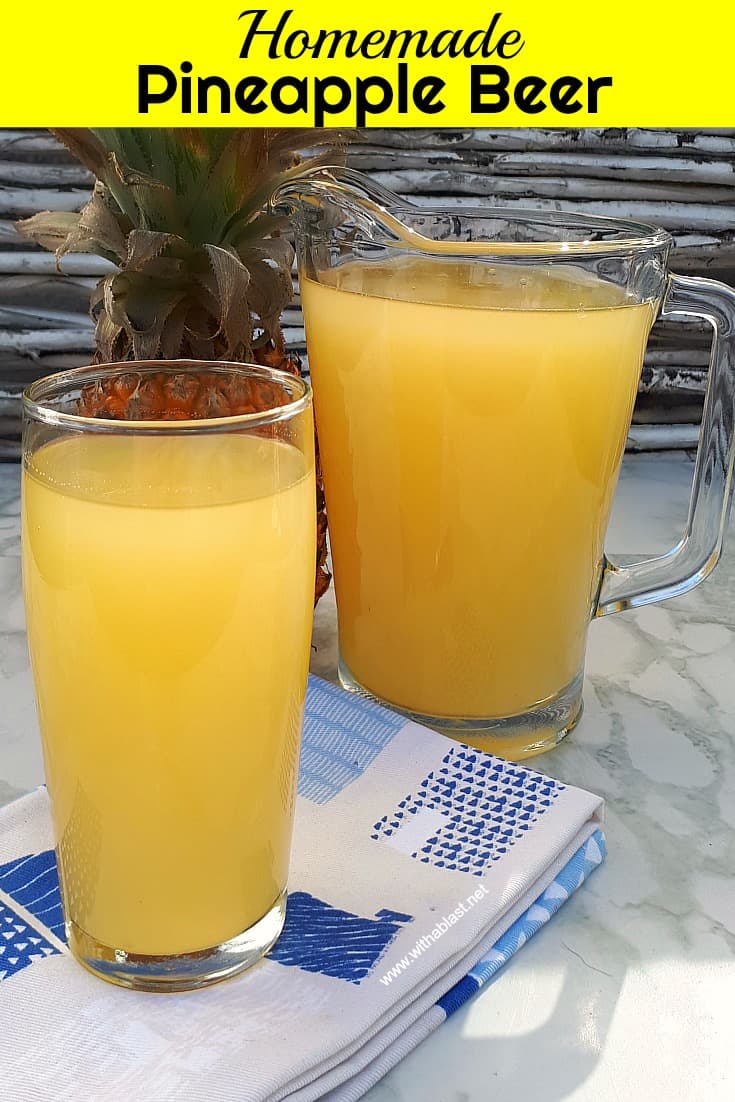 ~~ PIN To Your Favorite Pinterest Board ~~
More Drink recipes you might like:
Pineapple Beer
Yield: 24 Servings
Pineapple Beer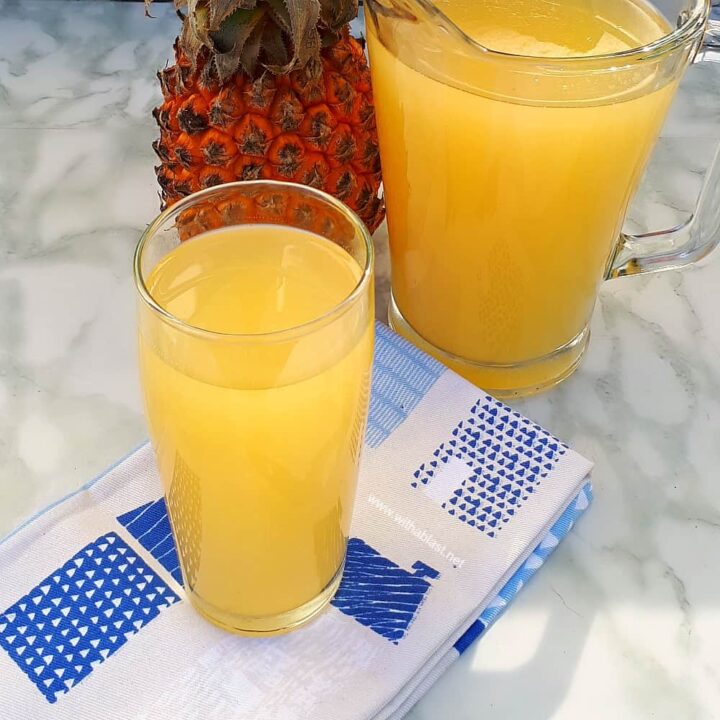 Homemade Pineapple Beer is a refreshing South-African traditional drink. Non-alcoholic or leave the Beer to ferment longer to make an alcoholic version
Total Time
3 days
15 minutes
Ingredients
2 Pineapples, leaves chopped off and the peel scrubbed clean
24 cups Luke Warm Water ( 6 liters )
5 cups White Sugar
1 cup Raisins, slightly bruised
2 1/2 t Instant Dry Yeast
Instructions
Chop the Pineapples, peel and all, roughly
Place all the ingredients, except the Yeast, in a large, clean plastic container – I used a 10 liter bucket
Sprinkle the Yeast over – leave a minute and then give the mixture a good stir-through
Use a piece of Tulle (or something similar) to close over the top of the bucket – secure with string or a rubber band – DO NOT CLOSE WITH A LID – as the mixture will ferment
Leave in a dark place (cabinet is great) for 72 hours – stirring twice a day
Strain and bottle the beer, but only put the caps on after 12 hours – keep chilled and serve as is with ice
Notes
*** It is a good idea to boil the water and then let cool to luke warm before using
*** Please also read our Disclosure/Terms of Service
Nutrition Information
Yield
24
Serving Size
1 cup
Amount Per Serving
Calories

189
Total Fat

0g
Saturated Fat

0g
Trans Fat

0g
Unsaturated Fat

0g
Cholesterol

0mg
Sodium

11mg
Carbohydrates

49g
Fiber

1g
Sugar

47g
Protein

0g