Apple and Ginger Cooler can be made in advance and is not only a delicious, refreshing drink, but also helps with heartburn (kid-friendly too!).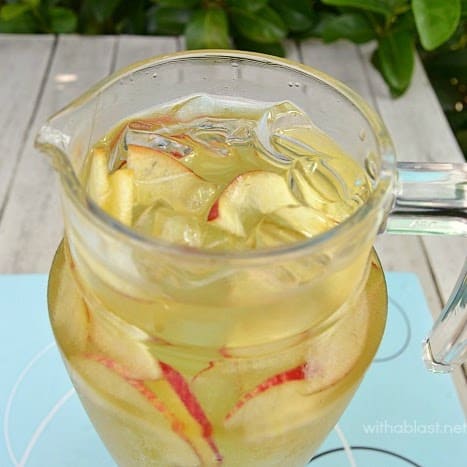 This is such a convenient drink recipe. You can make the boiled part of the Apple and Ginger Cooler ahead of time, let cool, and refrigerate until you are ready to serve.
The boiled liquid does not turn syrupy. But the flavors mingle and the longer it stands, after boiling, the better.
Only strain right before serving for the best flavor.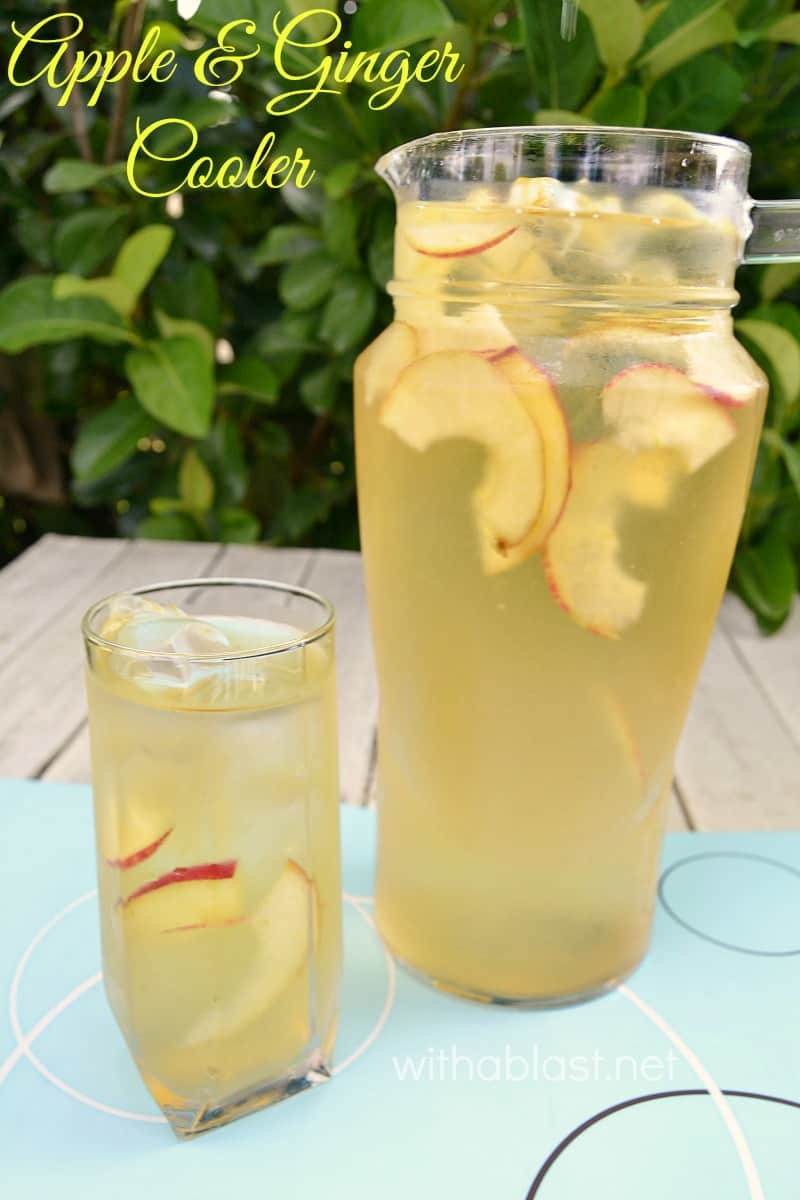 I do not always use Apple Juice, freshly juiced using my Juicer. If I do not have Apples on hand, which happens very often, I use 100% , no additives or sugar added, Apple Juice.
Fortunately we have two or three brands which are fantastic to use.
If you like your drink a little sweeter, add some more Honey, especially if you use fresh Apples which are not that sweet.
There is no substitute for the Ginger, only freshly sliced Ginger will do in this recipe.
The Apple and Ginger Cooler also helps me not getting any heartburn (due to the added Ginger), as many other fruit juices, whether freshly juiced or store-bought, might do.
Instead of using plain ice-cubes, you might want to freeze some Apple Juice. This will prevent to not water down the drink too much.
I am a last minute kind of person, and usually forgets this part.
Mix Ratio:
The best mixing ratio which my family likes, is 50/50 – pour the serving jug halfway full of boiled mixture
Some Apple slices
Ice
Top up with Soda Water (the Soda Water can be substituted with non-carbonated Water, bottled or tap – as long as it is ice-cold when added)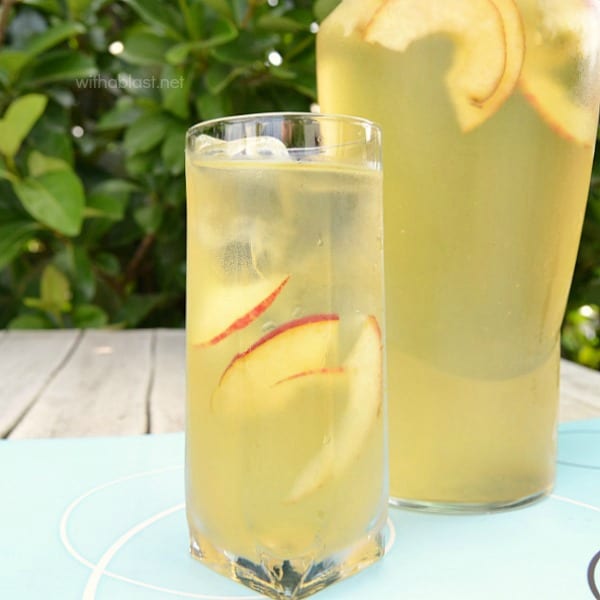 More Drink recipes you might like:
Apple and Ginger Cooler
Yield: 24 Servings
Apple and Ginger Cooler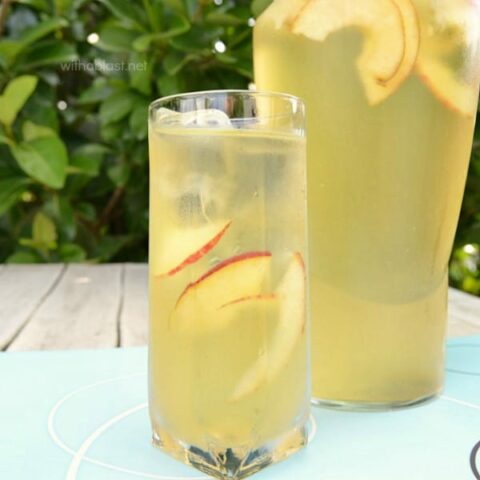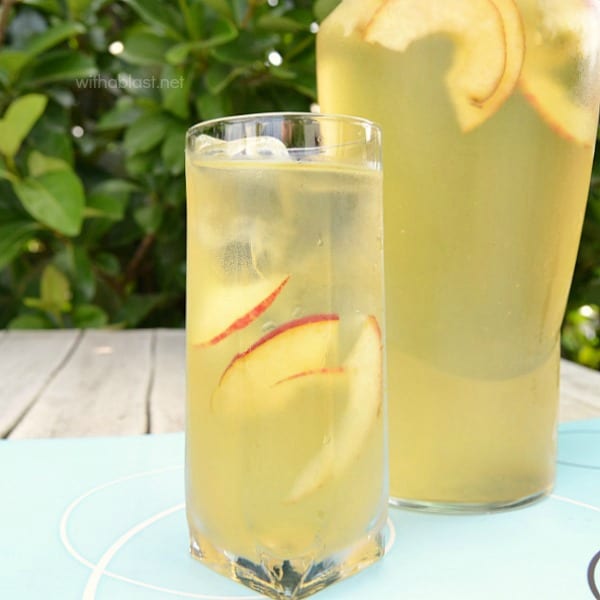 Apple and Ginger Cooler can be made in advance and is not only a delicious, refreshing drink, but also helps with heartburn (kid-friendly too!)
Ingredients
1/2 cup Fresh Ginger, peeled and finely sliced
4 cups Apple Juice
4 cups Water
1/4 cup Honey
TO SERVE:
4 cups Soda Water
2 Red Apples, cored and sliced thinly
Ice Cubes
Instructions
In a large saucepan, bring to the boil the Ginger, Apple Juice, Water and Honey – turn down the heat and let simmer 5 – 10 minutes – remove from heat and let cool

Once cooled, strain the mixture through a sieve into large serving jugs – filling each jug halfway



Fill the jugs almost to the top with Soda Water – add Apple slices and Ice cubes
Nutrition Information
Yield
24
Serving Size
1/2 cup
Amount Per Serving
Calories

38.2
Carbohydrates

9.8g
Fiber

0.4g
Sugar

8.3g
Protein

0.1g
LINDA