Bacon and Bean Burritos – a quick filling makes these burritos the perfect breakfast or light dinner for this time of year – not too rich, yet filling enough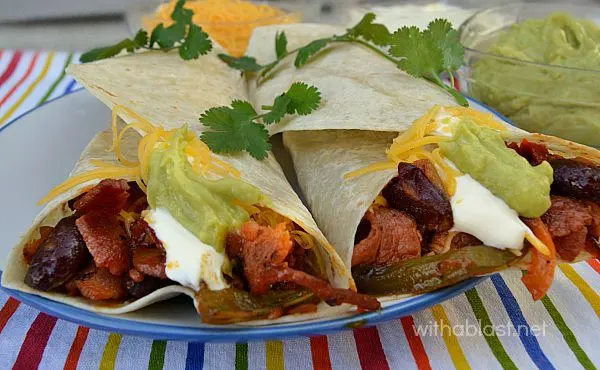 Bacon and Bean Burritos are the perfect dinner and these are so filling, not much else is needed on the side, except perhaps a crunchy salad.
The bacon and bean filling is just perfect for these in between season days, as it is not too rich.
Yet makes a delicious dinner and the ones with a bigger appetite can have two … or three. I can usually only manage about one and a half Burrito at most at one time.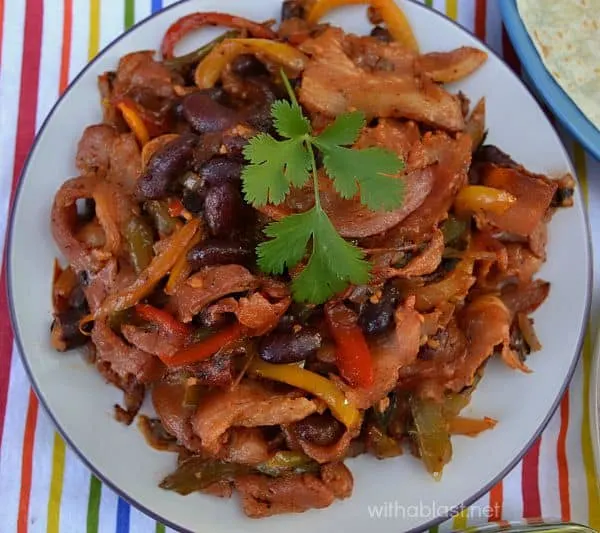 One rarely really see the filling when searching for a recipe, and that is one of the things I like to see, as in the photo above.
You can see every ingredient, and let me tell you, this is one awesome filling – I mean, really … there's Bacon in it !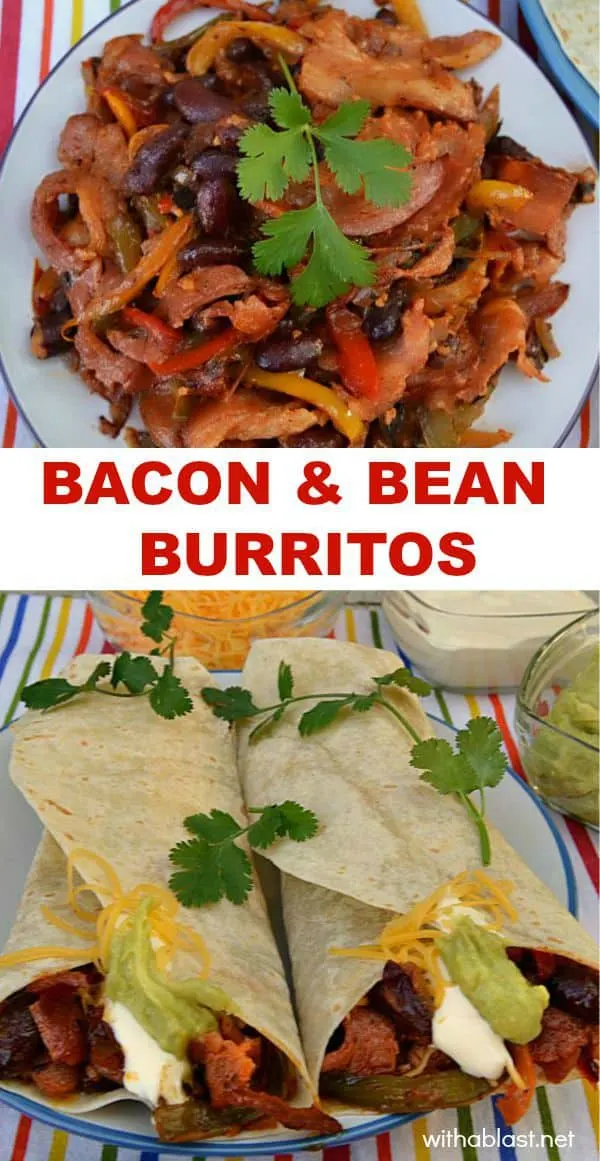 I like to place all the different fillings in separate bowls and let each person build his or her own Burrito.
Because not all of us, either do not like the same arrangement, or have a dislike of one of the ingredients.
Some people would not have sour cream near food, whereas others have a distinct dislike of guacamole — really guacamole ??
I love the stuff and could eat it with a spoon (which I do anyway with leftovers!). Not so sure I'll eat the sour cream with a spoon though, but in a Burrito or a wrap — anytime !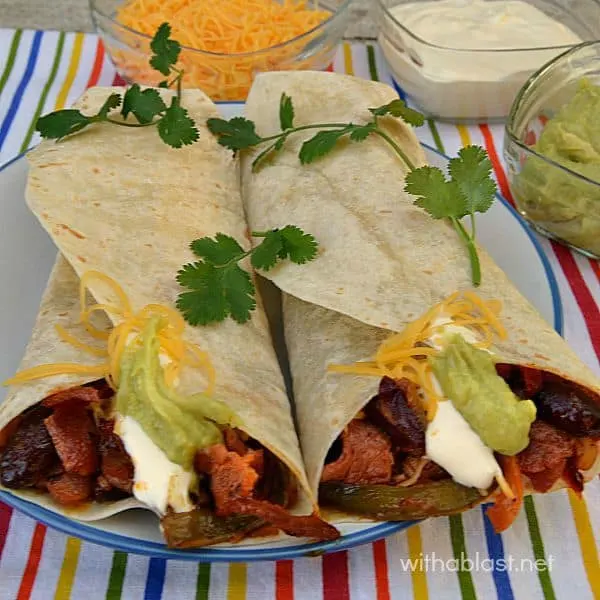 You might also like:
Bacon and Bean Burritos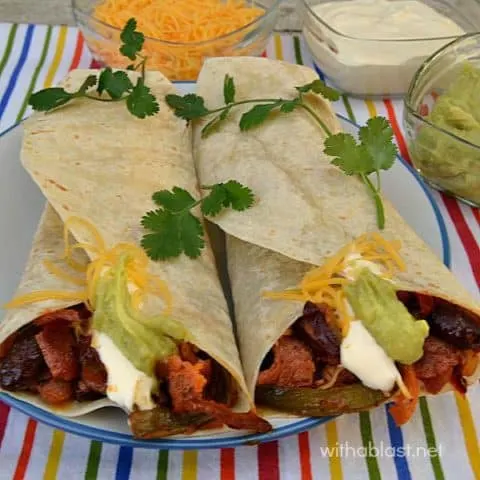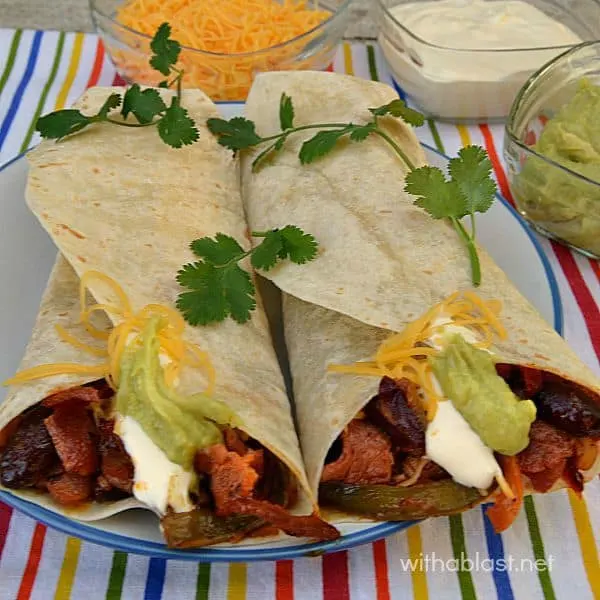 Bacon and Bean Burritos
Bacon and Bean Burritos - a quick filling makes these burritos the perfect breakfast or light dinner for this time of year - not too rich, yet filling enough
Ingredients
Filling
1 TB Vegetable Oil
250 g Lean Bacon, roughly chopped ( 8 oz )
1 Onion, chopped
2 t Fresh Garlic, crushed
2 Jalapeno Chilies, sliced (optional)
2 t Ground Paprika
1 Red Bell Pepper, thinly sliced
1 Green Bell Pepper, thinly sliced
1 Yellow Bell Pepper, thinly sliced
2 cans (410g each) Red Kidney Beans, drained ( 14 oz each )
The Rest:
8 Large Soft Tortillas
1 cup Sour Cream
2 cups Cheddar, grated
1 cup Guacamole (homemade or store-bought)
Instructions
1.) Heat the Oil in a large pan or wok – fry the Bacon until done but still soft
2.) Add the Onion, Garlic, Chilies, Paprika and all the Bell Peppers – stir-fry until soft – add Beans and heat through – scoop mixture onto a serving plate
3.) Serve with the Tortillas, Sour Cream, Cheese and Guacamole, all in separate containers – let each person build his/her own Burrito
Nutrition Information
Yield

8
Amount Per Serving
Calories

611.7
Total Fat

32.1g
Saturated Fat

13.3g
Unsaturated Fat

7.3g
Cholesterol

42.5mg
Carbohydrates

58g
Fiber

13.3g
Sugar

5g
Protein

29.3g
LINDA