Chicken Popcorn is easy to make and makes a great Game Day snack, or add a handful to lunch boxes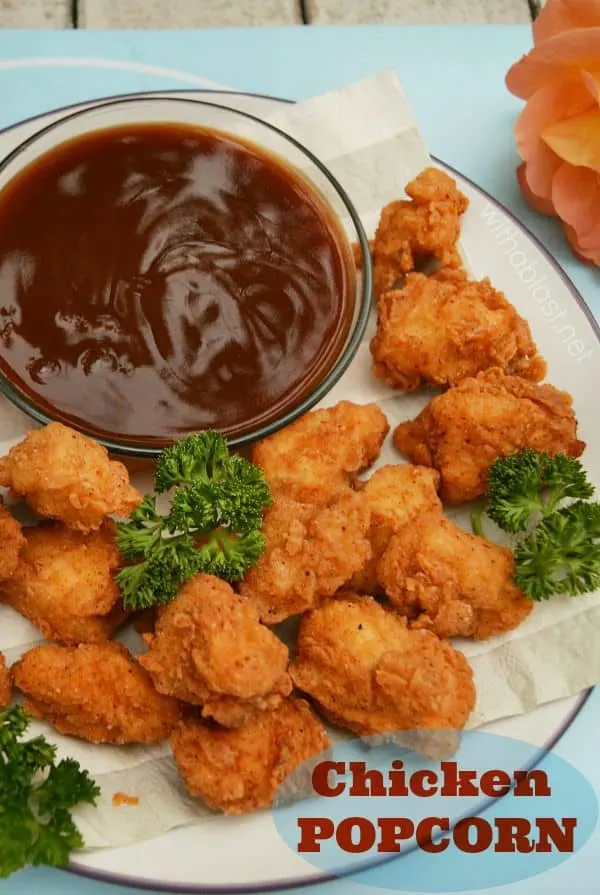 You do not need to stop at the closest take-out restaurant to order some Chicken Popcorn, or if you prefer Chicken Nuggets.
Made at home, you know exactly what is in them and it's most probably a lot fresher, meaning it was not frozen at some or other point.

Lately, so many things pop up on the internet about take-out food, especially the big chain types, where you read about the most terrifying processing methods.
Not real meat or chicken being used, and of course the way some of these foods are handled.
Whilst many of the rumors might not be true, I am a bit over paranoid as to what I feed my family. Not sure about you, but I choose to stay on the safe side (whenever possible)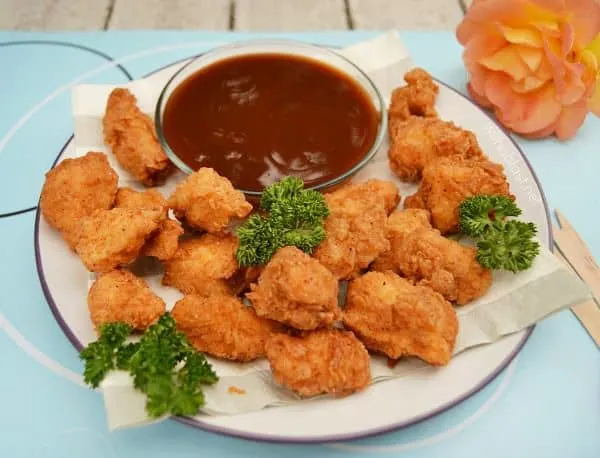 The Chicken Popcorn is so easy to make and you might already have all the ingredients on hand, except maybe, if you are like me, buying meat, poultry and seafood only a day or two in advance.
The only time I buy in bulk, and freeze, is over our big holiday season which runs from beginning of December through mid January.
I am not particularly fond of going to the stores over the festive season, way too busy, and so many temptations, with specials (of goods I do not really need, but think I do at that moment!)
The Paprika not only adds flavor, but also color. However, I do substitute the Paprika for something like Dried Italian Herbs now and then. Good to have a couple of versions.
Perfect for Game day !
These little savory treats are also great to serve when watching the big game of the day.
Whether it be Rugby, Football, Soccer, Cricket, Baseball or whatever you are watching – me, it's always between Rugby and Cricket.
Another good idea is to use these small, cheap plastic containers with a lid, fill them with a dipping sauce. And add to the kids' lunch boxes together with a handful of Chicken Popcorn – your kids will adore you for that !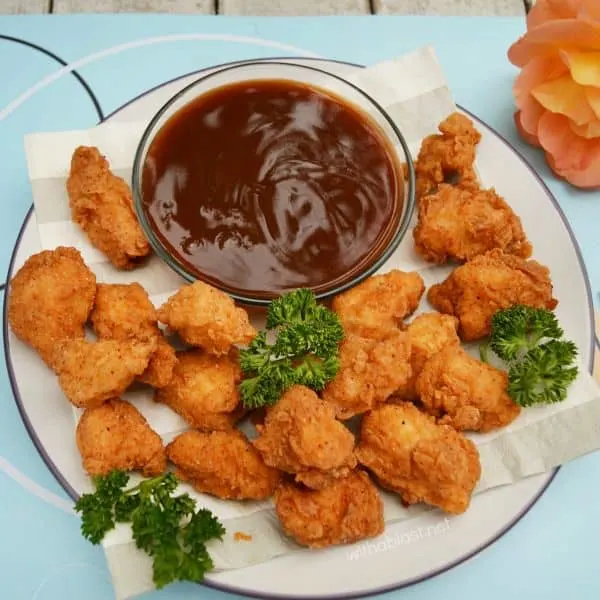 More Snack/Appetizer recipes you might like:
Chicken Popcorn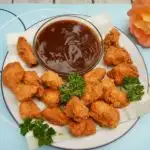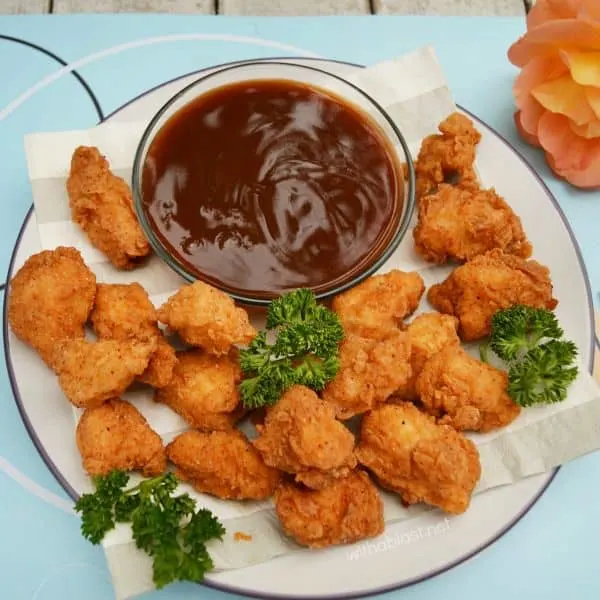 Chicken Popcorn
Easy to make Chicken Popcorn is a great Game Day snack, or add a handful to lunch boxes
Ingredients
6

Chicken Fillets

cubed into bite-sized pieces

1

cup

Buttermilk

2

t

Paprika

1/4

t

Salt

1

TB

Chicken Spice

1 1/2

cups

Self-Raising Flour

Oil

for deep-fry
Instructions
Toss together the Chicken and Buttermilk

Start heating the Oil for deep-fry

While waiting for the Oil – mix together the Paprika, Salt, Chicken Spice and Flour in a mixing bowl

Roll each piece of Chicken in the Flour mixture and fry 2 – 3 minutes (about 8 per batch) – drain on paper towels and keep warm – repeat until all the Chicken is cooked
Serve with your favorite dipping sauce.
LINDA