Avocado Lime Deviled Eggs are extremely creamy with a tangy bite to it ! Super-Quick and easy to get ready too !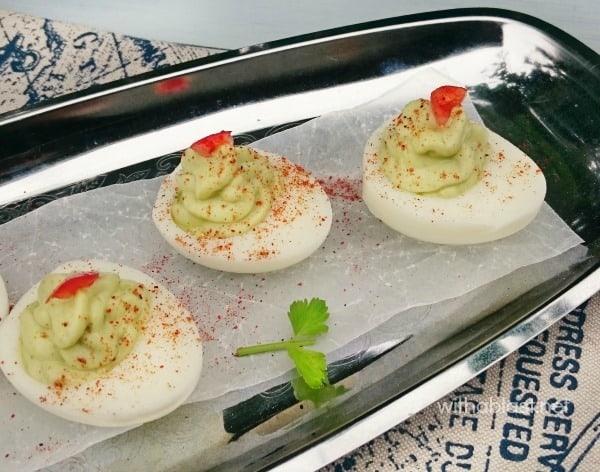 I have another delicious Deviled Egg recipe for you ! Not sure about you, but I am always looking for new flavors and combinations and these Avocado Lime Deviled Eggs are just perfect.
The Lime not only keep the Avocados from discoloration, but also gives the filling a delicious, tangy bite to it.
Using Avocado also makes these Deviled Eggs very creamy. I can pop 2 – 3 into my mouth before I stop myself, and say, hey … leave some for the others as well !
You can also see that both Avocado and Eggs are on the good foods list to eat in the Foods to Eat On The Candida Diet. Very informative article for the ladies !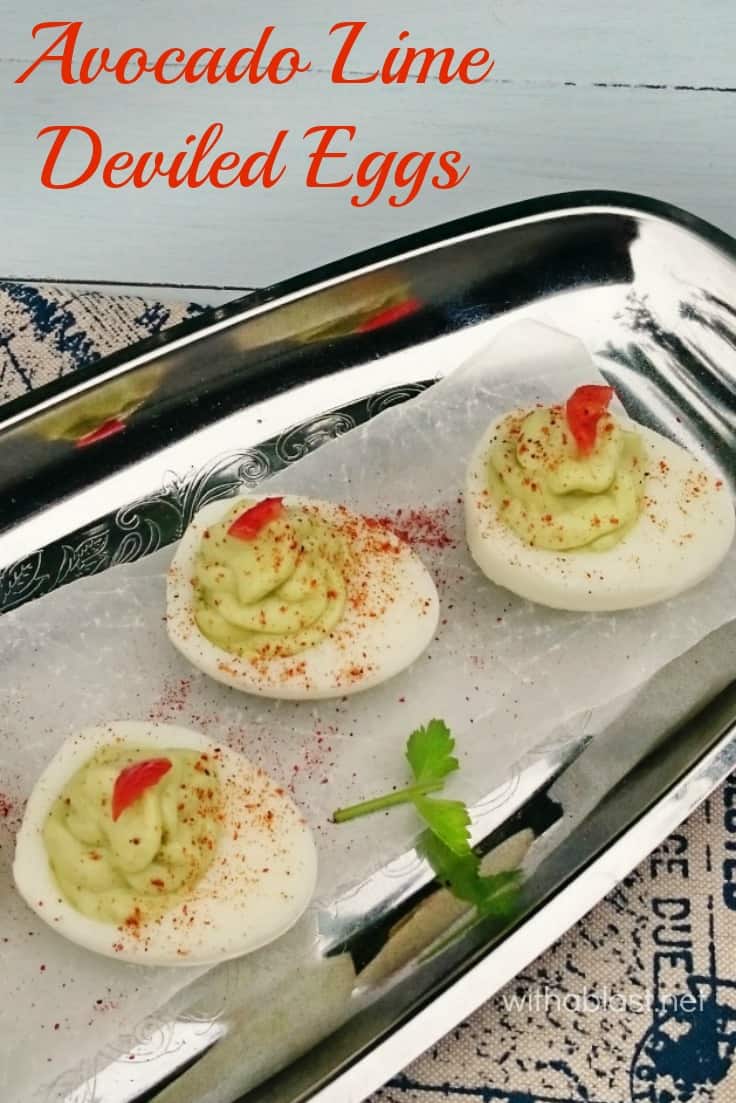 These Avocado Lime Deviled Eggs are quick and easy to make the filling, and I always boil my Eggs a day, or even two days, in advance, anyway.
I must have seen hundreds if not more, recipes for Deviled Eggs these last couple of weeks.
And some are so gorgeous, I think I might have a problem eating them,,,, I said might !
So, here we have it, another Deviled Eggs recipe to add to your, I am sure, growing list.
They are not only for Easter ! Deviled Eggs are one of the most popular savory snacks at a party, or while you are watching your game – be it, Rugby, Football, Basket Ball, Hockey or whatever you're into.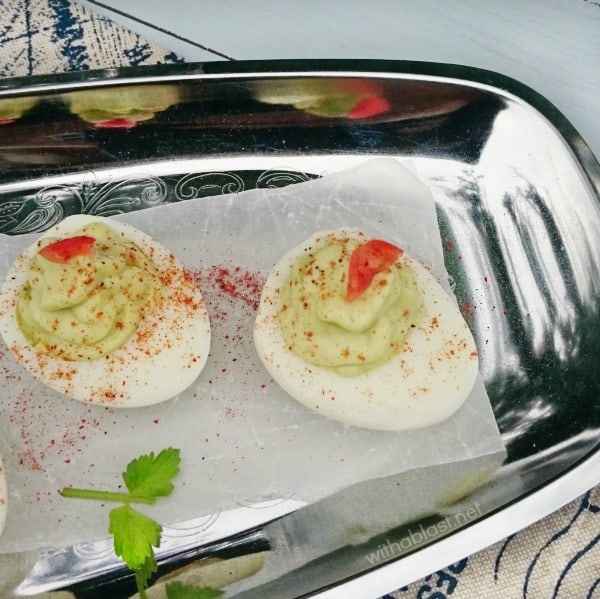 Creamy, quick, easy !
More recipes you might like:
Avocado Lime Deviled Eggs
Yield: 24 Servings
Avocado Lime Deviled Eggs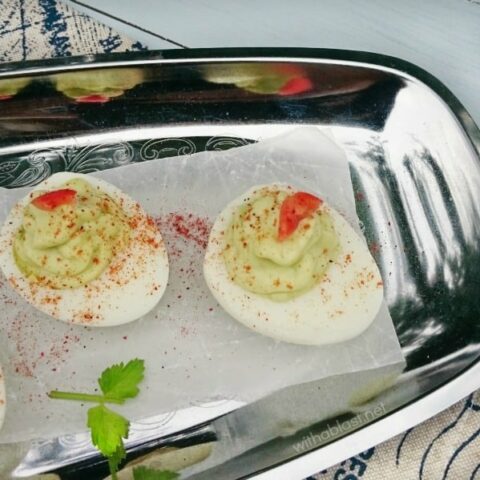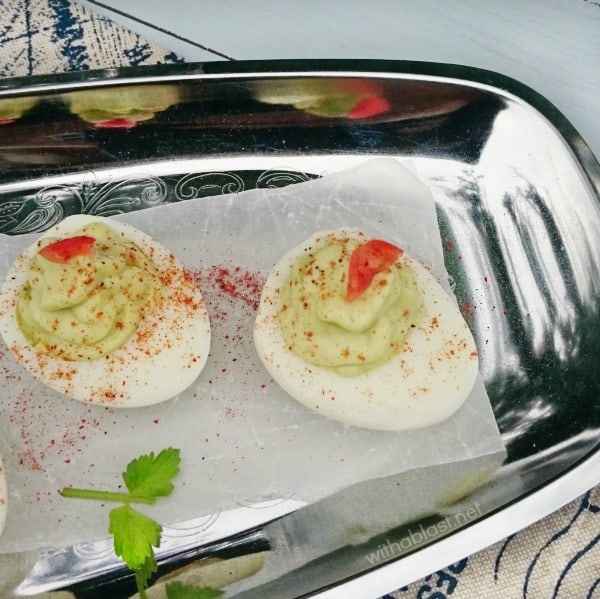 Avocado Lime Deviled Eggs are extremely creamy with a tangy bite to it ! Super-Quick and easy to get ready too !
Ingredients
12 Hard Boiled Eggs, peeled, halved and Yolks removed
2 Avocados, peeled, stoned and chopped
1/4 cup Mayonnaise
1/4 cup Lime Juice, freshly squeezed
1 t Garlic Powder
1/2 t Cayenne Pepper
1 t Salt
OPTIONAL - TO GARNISH:
2-3 Cherry Tomatoes, chopped
Paprika, to sprinkle over
Instructions
Place the Egg Yolks, Avocado, Mayonnaise, Lime Juice, Garlic Powder, Pepper and Salt in a blender – blitz for a few seconds until smooth – pipe or spoon into the halved Egg Whites
Top with a small piece of Tomato and sprinkle with Paprika (if using)
Recommended Products
As an Amazon Associate and member of other affiliate programs, I earn from qualifying purchases.
Nutrition Information
Yield
24
Amount Per Serving
Calories

78.5
Total Fat

6.5g
Saturated Fat

1.4g
Unsaturated Fat

3g
Carbohydrates

1.6g
Fiber

1g
Sugar

0.6g
Protein

3.5g
Serve immediately, or keep chilled in a sealed container.
LINDA