Low calorie, healthier choice with this Apple Peach Sparkler to quench your thirst on hot days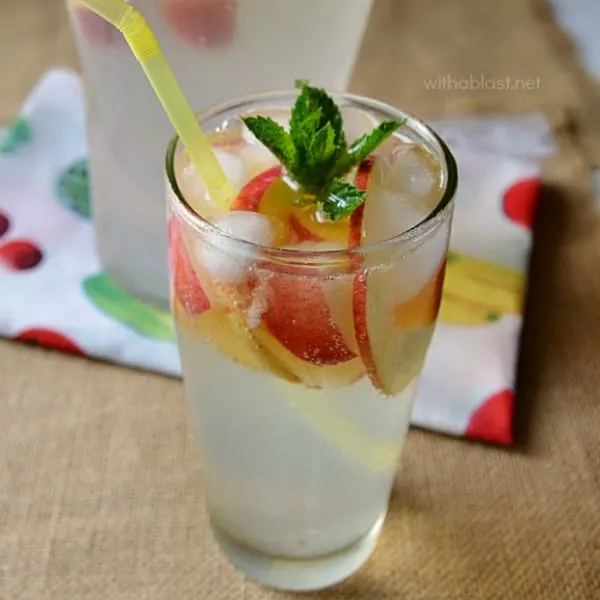 Apple Peach Sparkler is a definite must have drink for the warmer days. Besides, it is a much healthier choice than sugar-laden Sodas.

The Peach flavored Water is enhanced by the added fresh fruits and the Cinnamon Stick, which you can use for up to three batches, same day of course.
Or you could start of with one big batch. Break the Cinnamon Stick in three and the flavor will be released just as quickly as when you make a single batch.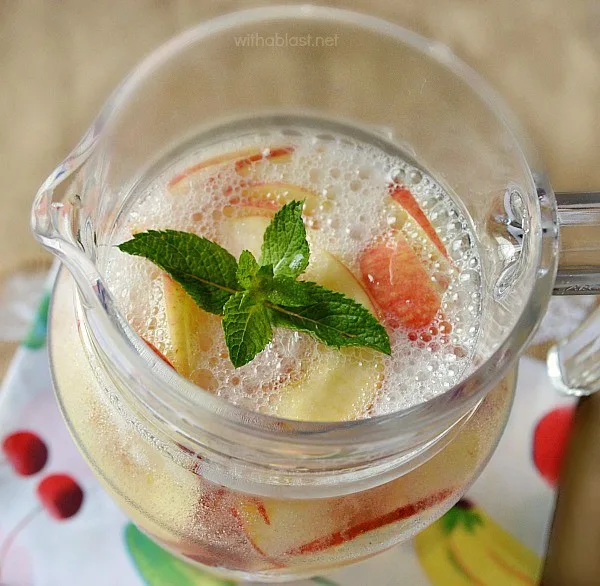 I Know for a fact that one batch is not enough for my family on a scorching, hot day ! Therefore I always triple the ingredients, except the Cinnamon Stick which I mentioned above.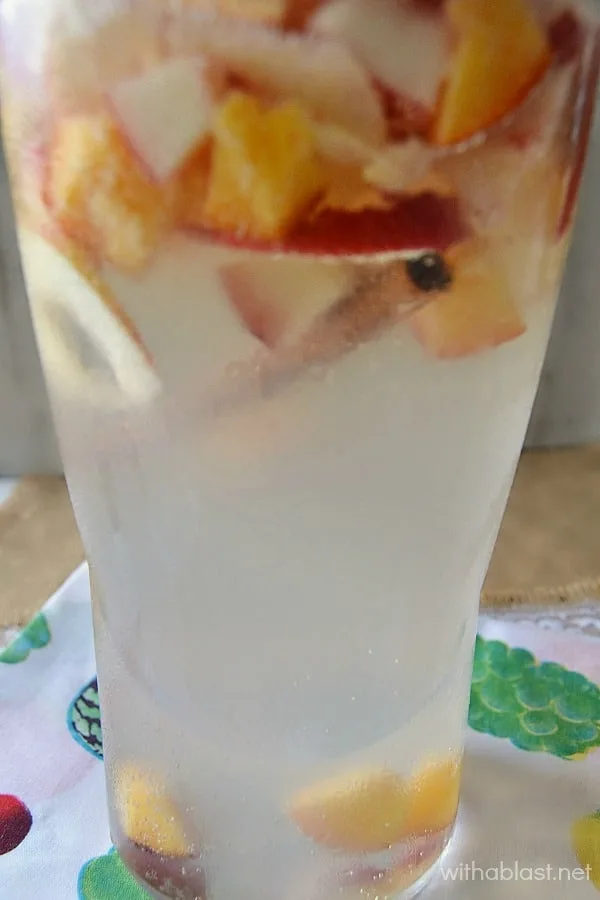 This is the best shot I could get of the Cinnamon Stick hanging around in the jug, releasing all that oh, so wonderful Cinnamon-ey flavor.
You may want to be careful pouring the last half of the jug as the Cinnamon Stick might fall into your serving glass and get you all splashed ! Do not ask … just trust me – rather remove the Stick halfway through.
Tip: Freeze some of the Sparkling Water in ice-cubes and serve it that way. I am not too concerned about the plain ice-cubes watering-down the Apple Peach Sparkler as we finish a glass within minutes.
It is a smooth, lovely (lower calorie!) drink which you can sip on all day without guilt. One thing though, even when it says Peach Flavored Sparkling Water, still check the label and see exactly what is added to the Water and always compare brands.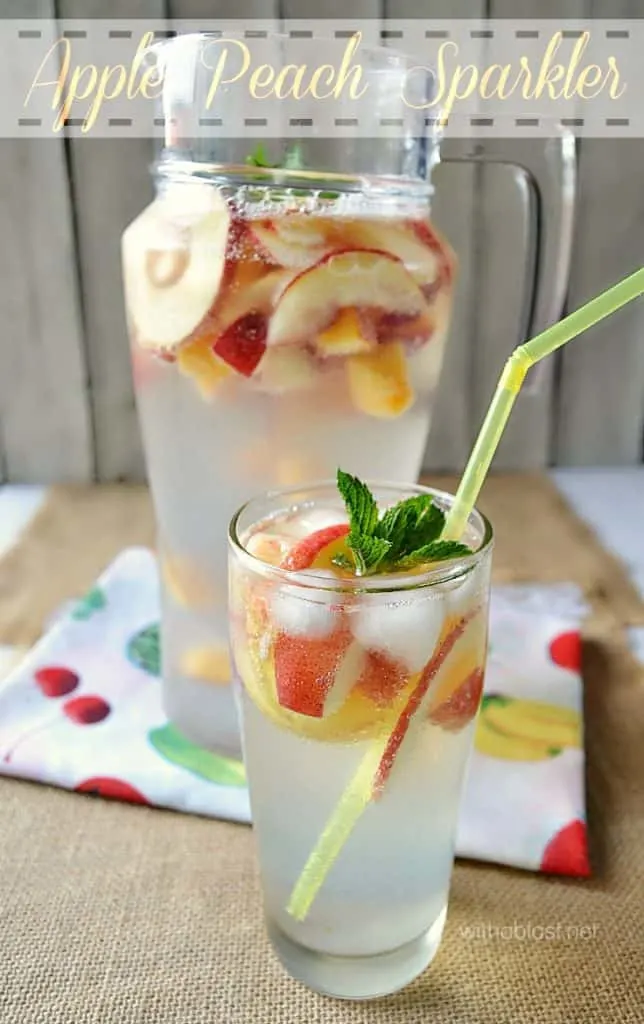 Apple Peach Sparkler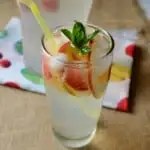 Apple Peach Sparkler
Low calorie, healthier choice with this Apple Peach Sparkler to quench your thirst on hot days
Ingredients
4

cups

Peach Flavored Sparkling Water

1

stick

Cinnamon

1

TB

Lemon Juice

freshly squeezed

1

Peach

washed, stoned and cubed

1

Red Apple

washed, cored and sliced

1 1/2

cups

Ice-Cubes

Mint Leaves

to serve (optional)
Instructions
Pour the Sparkling Water in a large serving jug – add the Cinnamon Stick and Lemon Juice – give a gentle stir and let stand for 3 – 4 minutes

Add the Peach cubes, Apple slices and Ice – final stir and serve garnished with a Mint leaf (if using)
Recipe Notes
Discard the Cinnamon Stick, unless you make another batch the same day (the Stick will still have enough flavor left)
LINDA