21+ Party snacks sweet and savory to serve on New Year's Eve. These recipes are also ideal for just about any other celebrations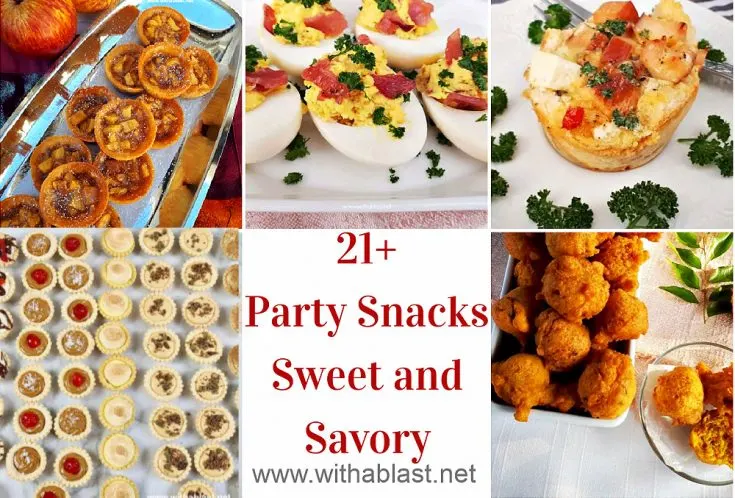 Images and some text / recipes updated December 2020
Looking for recipes to add delicacies to your sweet party platters ? Or your savory Platters ?
Well, I am sharing more than twenty one of my favorite Snacks. Both Sweet and Savory.
Each and every recipe is perfect to serve on New Year's Eve, or most other celebrations/parties. Most of these recipes are also great to serve as either an appetizer or dessert.
I make all of these regularly as we like snacking and love different kinds of platters over the weekends.
Therefore these are not only for Parties. It could be a platter or two or one recipe by itself as an appetizer, snack or dessert.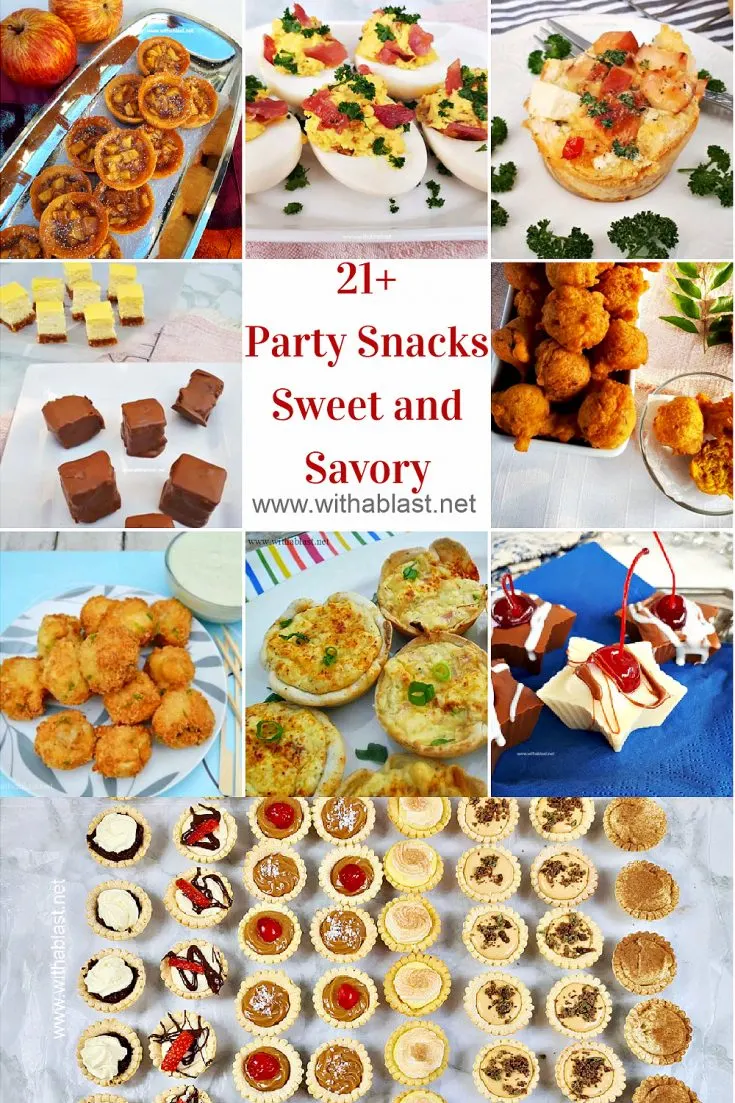 ~~ Quick PIN Link (for the collection) ~~
Connect with us :
PINTEREST TWITTER FACEBOOK INSTAGRAM
These are all quick and easy recipes !
21+ Party Snacks (Sweet and Savory)
21+ Party Snacks (Sweet & Savory)
Perfect party snacks (sweet and savory) to serve on New Year's Eve. These recipes are also ideal for just about any other celebrations
Looking for more party snacks ? Visit our Appetizer and Sweet Treat pages for a whole lot more !