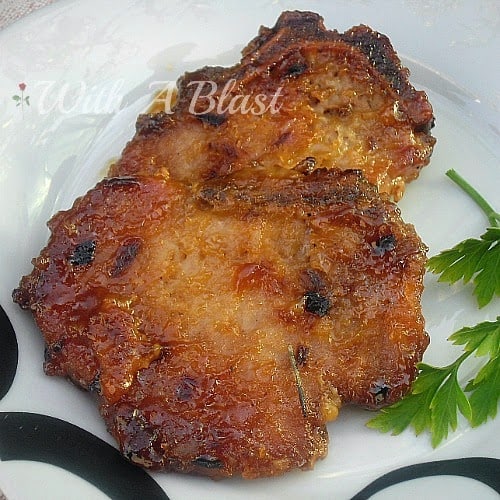 We have pork chops several times a month. It is a little healthier than beef and lamb – that is if you remove all visible fat of course, which I admit, I do not always do (nothing tastier than a crispy piece of grilled or baked pork rind !)
This 1000 Island Tangy Pork Chops is our favorite though. Sweet, sticky and so tangy.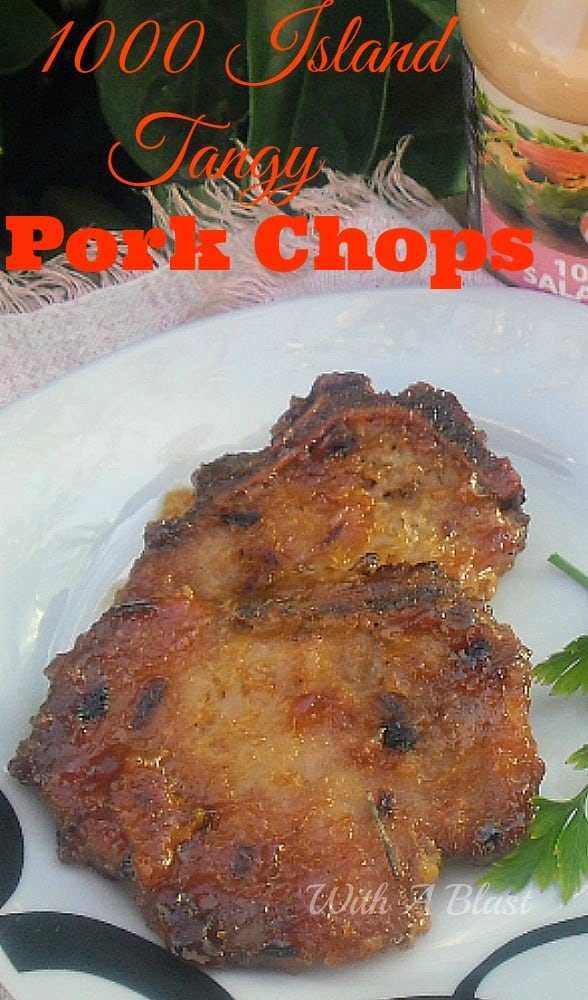 I have made these Pork Chops both in the slow-cooker and baked in the oven, but I am leaning towards the baked chops, rather than using the slow-cooker. (Purely because of our high electricity bills, nothing else)
Therefore, if you want to cook them in your slow-cooker, go right ahead – prepare as below and cook on high for 3 – 4 hours or on low for 4 – 6 hours.
1000 Island Tangy Pork Chops
4 – 6 Servings
INGREDIENTS:
1 packet White Onion Soup Powder
Black Pepper, to taste
6 Pork Chops, all visible fat removed
2 TB Vegetable Oil
1/2 cup Apricot Jam (the smooth type – not pieces)
1/3 cup 1000 Island Low-Fat Salad Dressing
1 t Garlic Flakes
1 t Mustard Powder
DIRECTIONS:
1.) Pre-heat oven to 180 deg C (350 deg F) – spray a large oven dish (with a lid) with cooking oil.
2.) Mix the Soup Powder and the Black Pepper – cover the Pork chops with the Powder/Pepper mixture.
3.) Heat the oil and brown the Pork Chops on both sides.
4.) Transfer the Chops to the prepared oven dish.
5.) Combine the Jam, Salad Dressing, Garlic Flakes and Mustard Powder in a small mixing bowl – pour over the Chops – cover with lid.
6.) Bake 1 1/2 hours or until the Chops are tender and done (turn the Chops after 45 minutes)
Serve with mashed potatoes, baby potatoes or rice and a side salad or vegetables.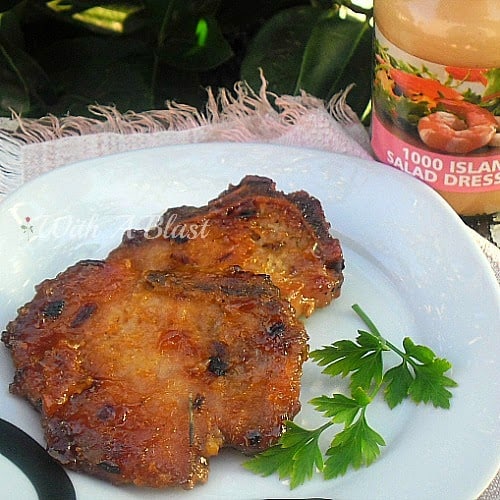 LINDA