White Chocolate Panna Cotta with a delicious, slightly tart twist. Smooth and so creamy – this is a very easy recipe and one sure to become a family favorite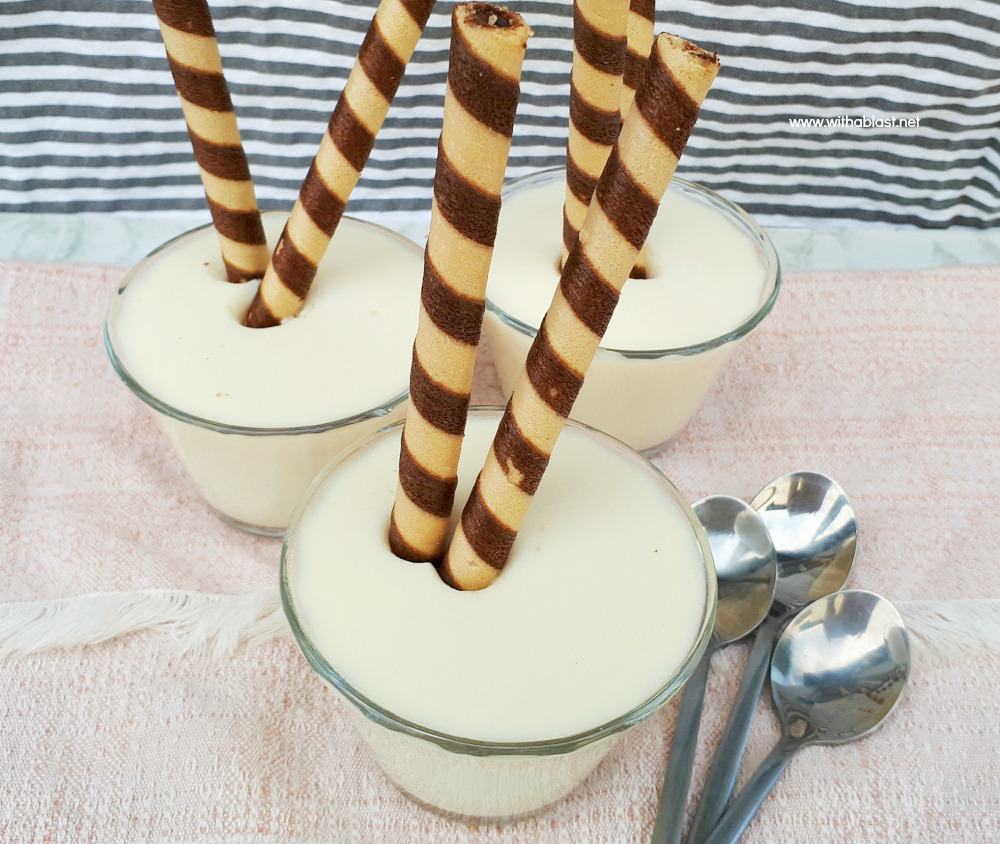 I have been wanting to make Panna Cotta for some time now, but this is one of those recipes I am very wary of (meaning the correct way of making them).
Then, the other day I found this recipe for White Chocolate Panna Cotta in a magazine and could not believe how easy it is to make.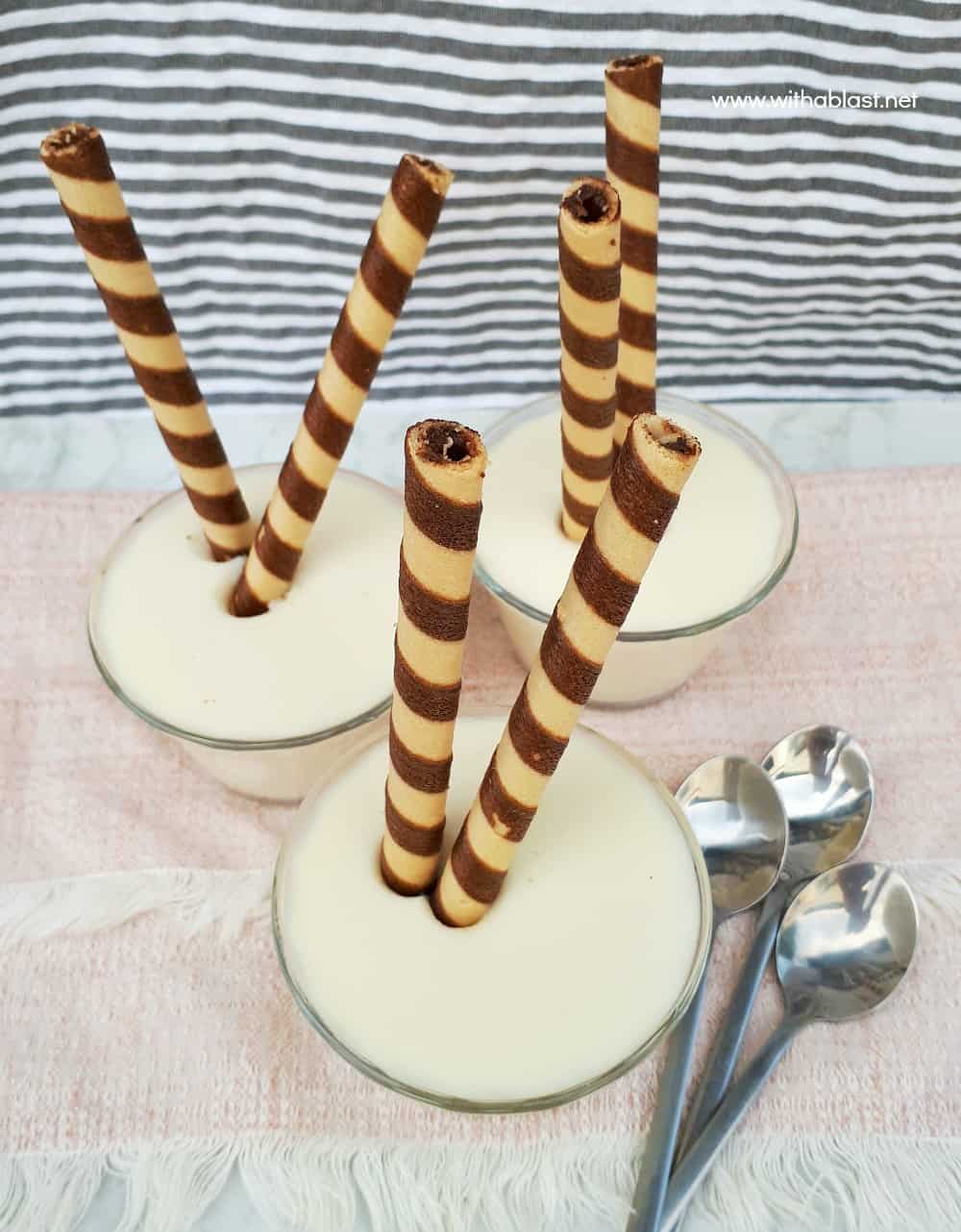 It is, however, according to me, a cheat's way —– which I love ! The easier and quicker a recipe, the more I like it.
However, whatever I am making must most definitely also taste as good ! Otherwise what is the point, right ?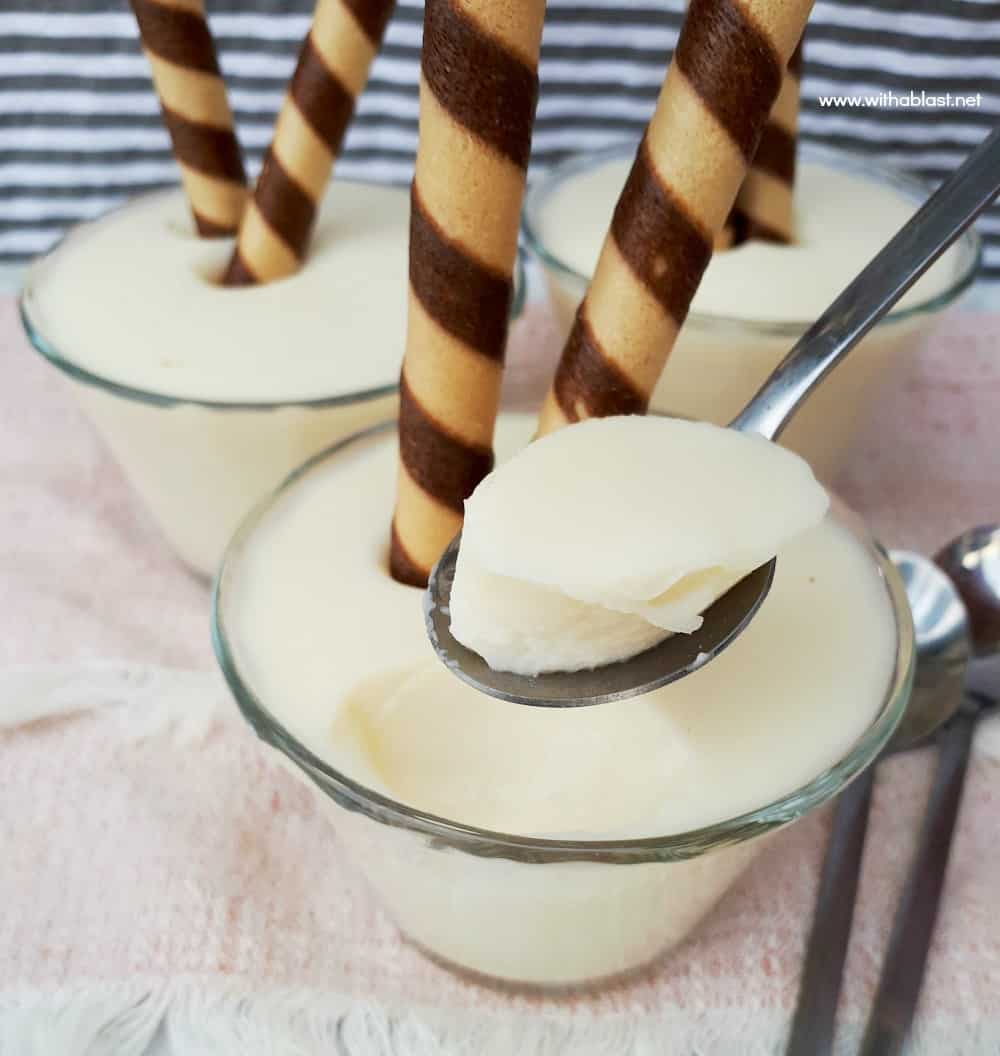 Maybe by starting on an easier version, would prompt me to make it the correct, traditional way.
The White Chocolate Panna Cotta is smooth, creamy and not too sweet. And the Yogurt adds the bit of a surprise tartness too.
Not too much, I would say it balances the Panna Cotta just the right way. My family fell in love with this divine dessert immediately.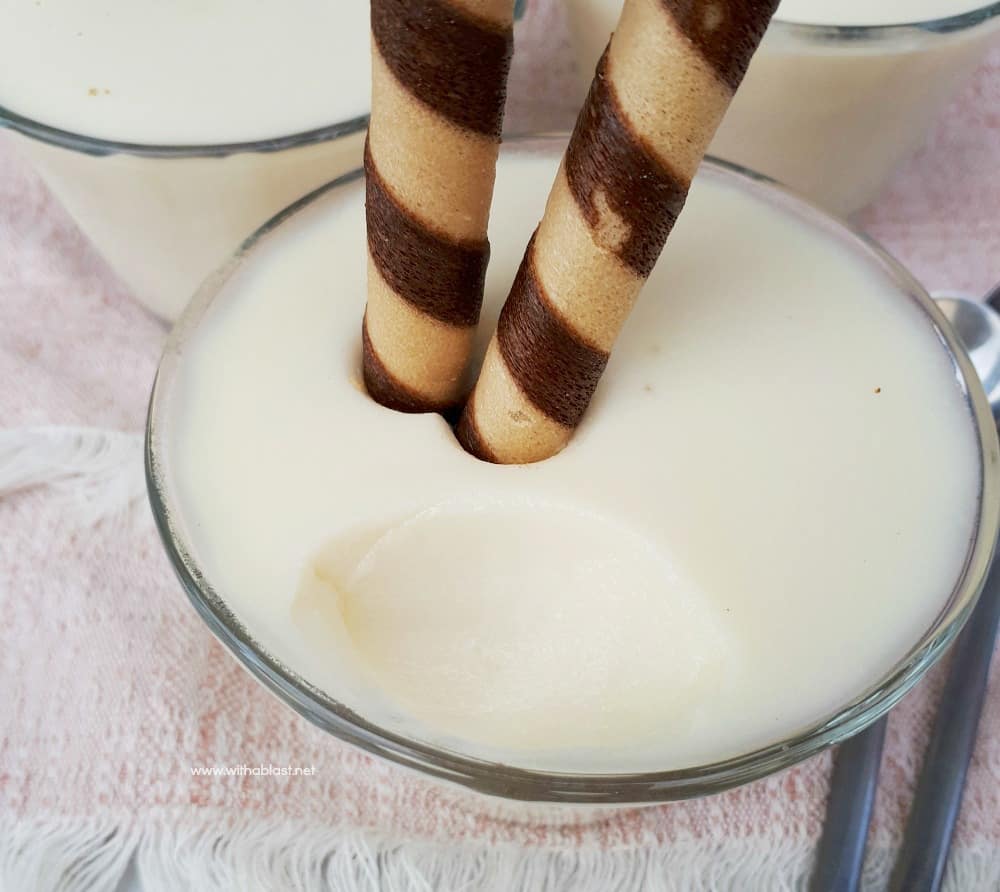 You can serve the Panna Cotta as I do, with Cigar wafers, or with a caramel syrup. Seasonal fruit (sliced smallish) can also be used as a topping, not only for decoration, but taste as well.
The recipe yields 6 servings which are more or less half a cup size. I think this is just the perfect sized dessert to end off a rich meal.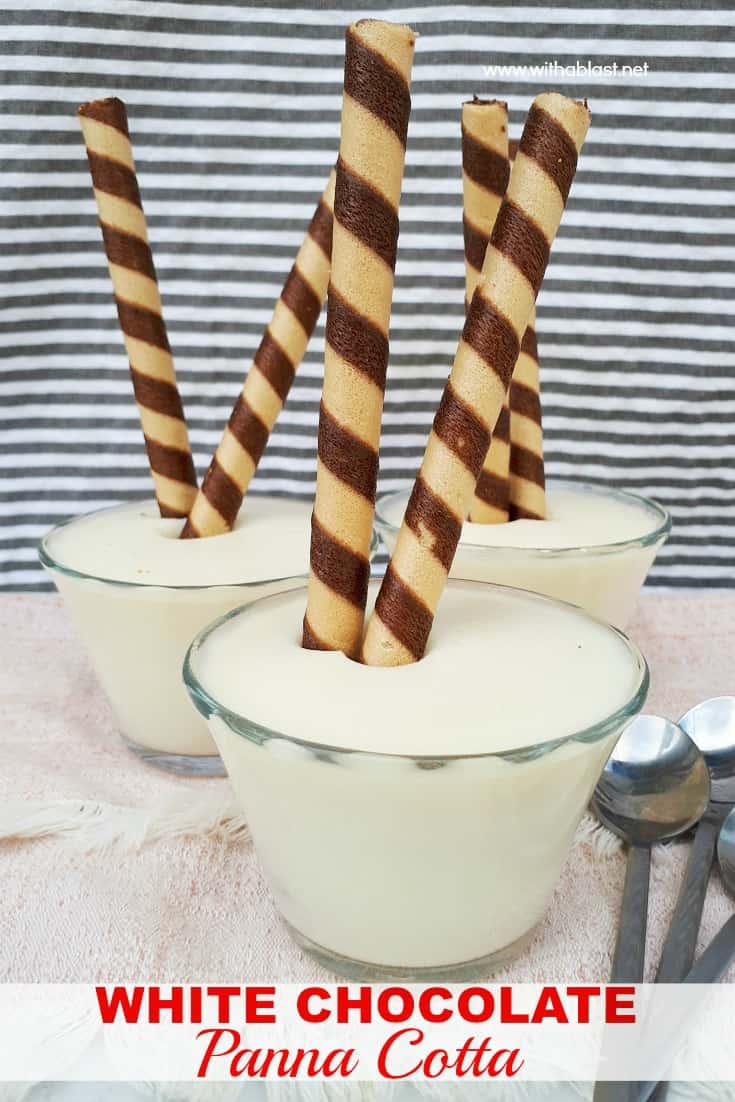 More White Chocolate treats you might like:
Connect with us :
PINTEREST TWITTER FACEBOOK INSTAGRAM
White Chocolate Panna Cotta
Yield: 6 Servings
White Chocolate Panna Cotta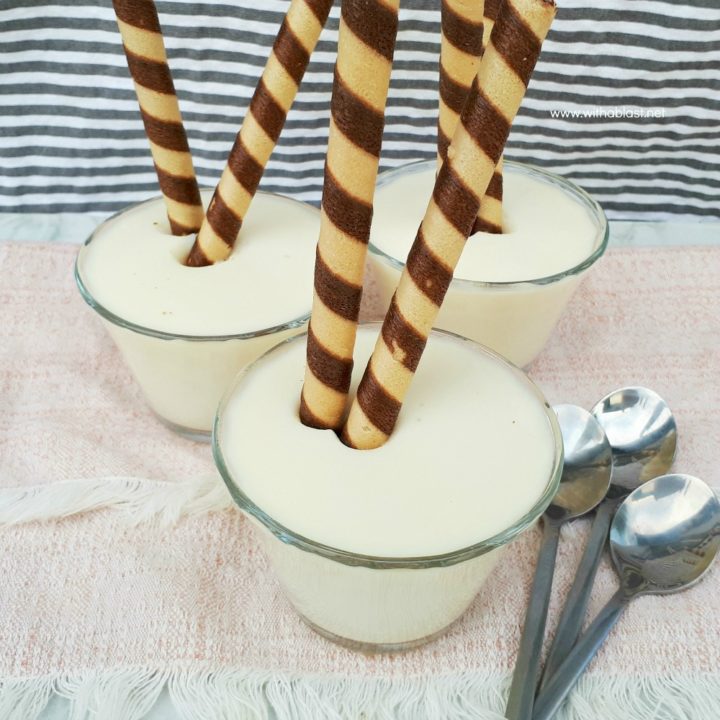 White Chocolate Panna Cotta with a delicious, slightly tart twist. Smooth and so creamy - this is a very easy recipe and one sure to become a family favorite
Total Time
2 hours
15 minutes
Ingredients
5 t Gelatin powder, plain
2 TB Water
1 cup Sugar
1 t Vanilla Essence
100 g Good Quality White Chocolate, broken into pieces ( 4 oz )
2 cups Milk
500 g Greek Yogurt ( 16 oz )
Cigar Wafer Biscuits, to serve (optional)
Instructions
Place the gelatin in a small bowl and add just enough Water to cover the powder – once spongy, place in the microwave for 10 seconds until clear and dissolved – keep aside

Add the Sugar, Vanilla, Chocolate and Milk to a medium saucepan – heat over medium heat until the Chocolate is melted and the Sugar has dissolved – remove from heat and add the Gelatin – mix well

Add the Yogurt and make sure everything is well combined

Divide the mixture into 6 bowls/serving dishes and chill until set (around 2 – 3 hours)



Serve on it's own or with Cigar Wafer Biscuits
Nutrition Information
Yield
6
Serving Size
1/2 cup
Amount Per Serving
Calories

336.4
Total Fat

9.9g
Saturated Fat

6.4g
Protein

8.1g
Nutrition information isn't always accurate
LINDA