Washi Tape Candle Holders ~ Quickly prettify your glass candle holders and or the candles to fit in with your decor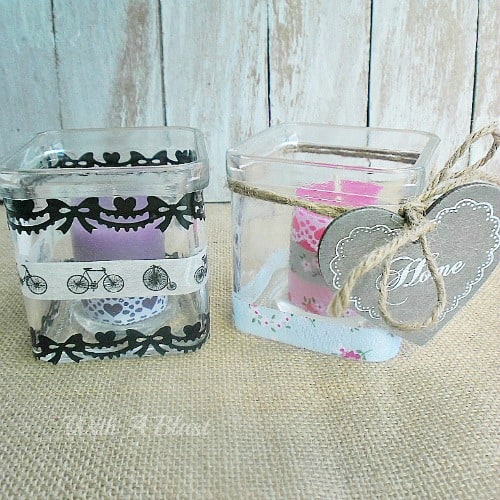 I am busy with the little things in my daughter's room in order for us to move on to the small living room for the kids and made these Washi Tape Candle Holders in a couple of minutes.

As her bedroom's main colors are black, white and light grey, we have pops of really bright colors all over the room.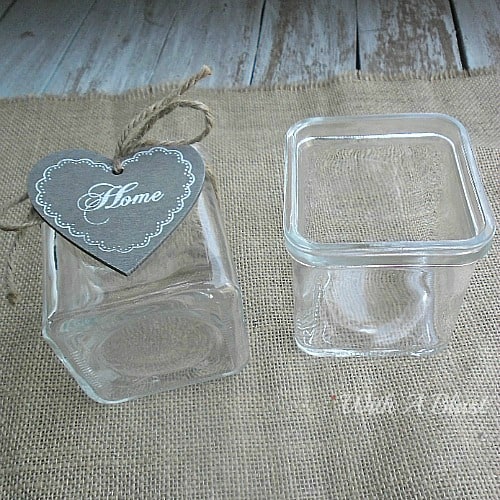 Once again, I found these glass candle holders on special, marked down 50%. Of course I had to grab them, but only the one still had the little Home wooden heart tag tied to it. Can only guess where the others had disappeared to !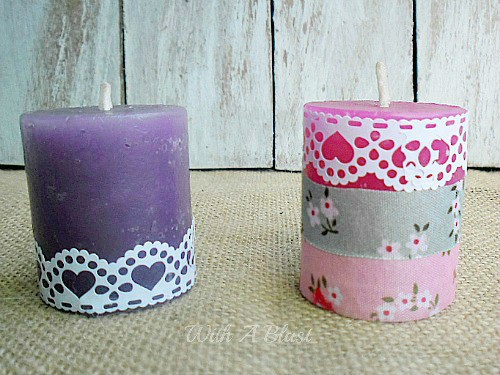 I stuck some Washi Tape to the glass holders first. Then chose the candles (I have many, many candles in all sizes and shapes!).
Somehow the plain candles just did not look right and yep, some more Washi Tape – such gorgeous designs available, don't you agree?
Knowing myself and my daughter, we will change the patterns in a couple of months and it would be so easy. Strip off the Washi Tape and simply replace them with whatever we are into at the time !
LINDA
You Might Also Like: