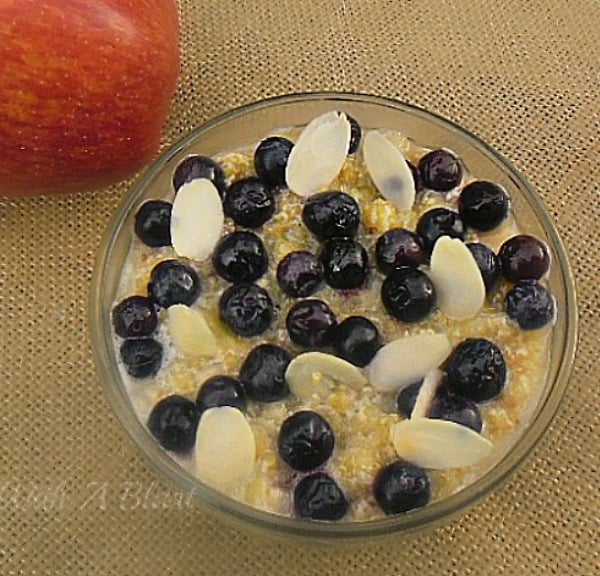 After my surgery a few weeks ago, I did not eat anything for two days. I slept a lot and when I was awake the last thing on my mind was food. One morning I woke up starving ! And this Cinnamon Apple Quinoa was the first thing I wanted.
It is great for breakfast, but since then I had it several times … not only for breakfast, but lunch, snack, dessert and even for dinner a couple of times as I am still learning how and what I can and can not eat.
Really does not bother me, I will have the Cinnamon Apple Quinoa everyday. It is deliciously creamy and is even better without the Blueberry topping.
Hubby and my son would also have a bowl (now and then), but seeing as they are more of the Oatmeal and Coco-Pops fans – not saying who likes which ! – I normally make single servings for myself, which is not 1/4 of the recipe (at least half the recipe for me thank you!)
Cinnamon Apple Quinoa Breakfast
Serves : 4
INGREDIENTS:
1 cup Quinoa, rinsed
3/4 cup Low-Fat Milk
2 TB Honey
1 t Vanilla
1/4 t Ground Cinnamon
2 Red Apples, grated
1/2 cup Blueberries
Flaked Almonds, to serve (optional)
DIRECTIONS:
1.) Cook the Quinoa as per the instructions on the packet until just done – drain and set aside.
2.) Heat the Milk, Honey, Vanilla and Cinnamon until boiling point – add Quinoa and Apple – cook a further 5 minutes until creamy over medium heat.
Spoon into serving bowls, top with Blueberries and Almonds (if using) – Serve immediately.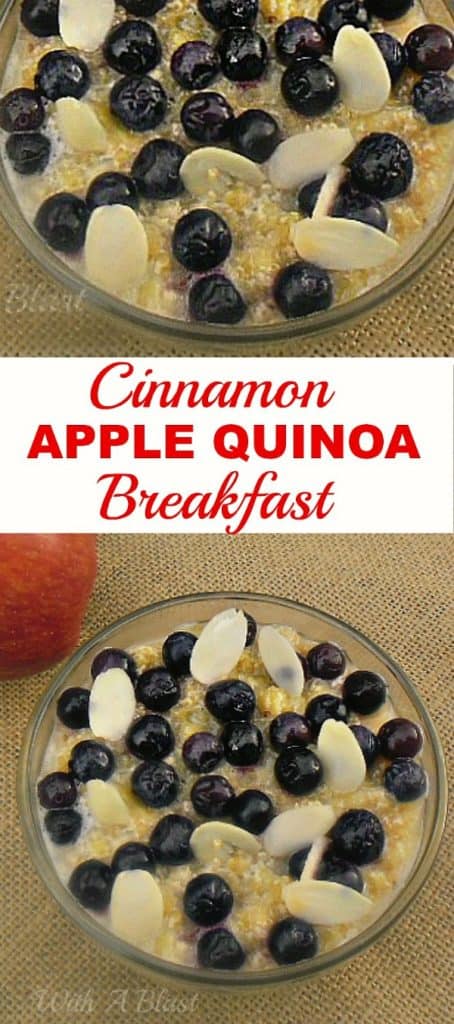 LINDA