Top 10 Recipes of 2017 With A Blast readers loved, some old recipes as well as more recently added recipes.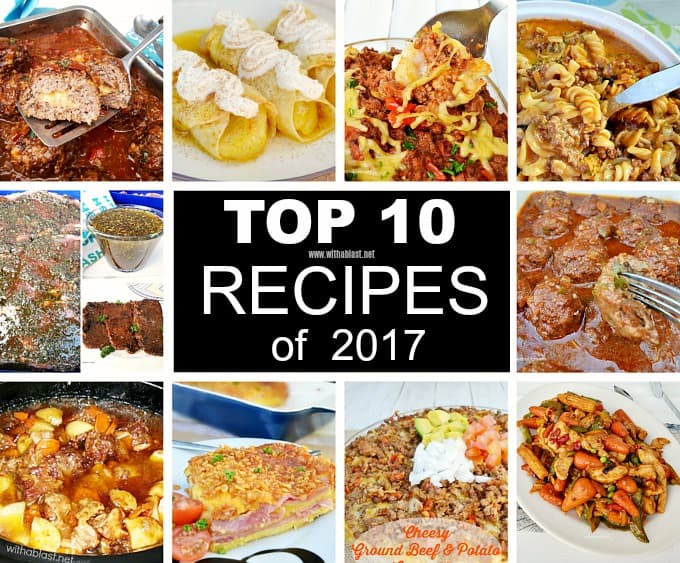 It is that time of the year when I love to look back at what has been happening on the blog. Not that I do not check everyday ! But, this is the only time I have a peek to see which were our Top 10 Recipes of 2017.
All most read, saved and loved by our readers ! I have to be honest, one or two of these recipes surprised me, by making the Top 10 this year.
I have a general idea of which recipes do really well, others are popular at certain times of the year (mostly seasonal recipes), and then of course the surprise recipe or two.
Two things five of these (dinner) recipes have in common is 1.) Ground beef is the main meat ingredient AND 2.) you guys really love Meatballs !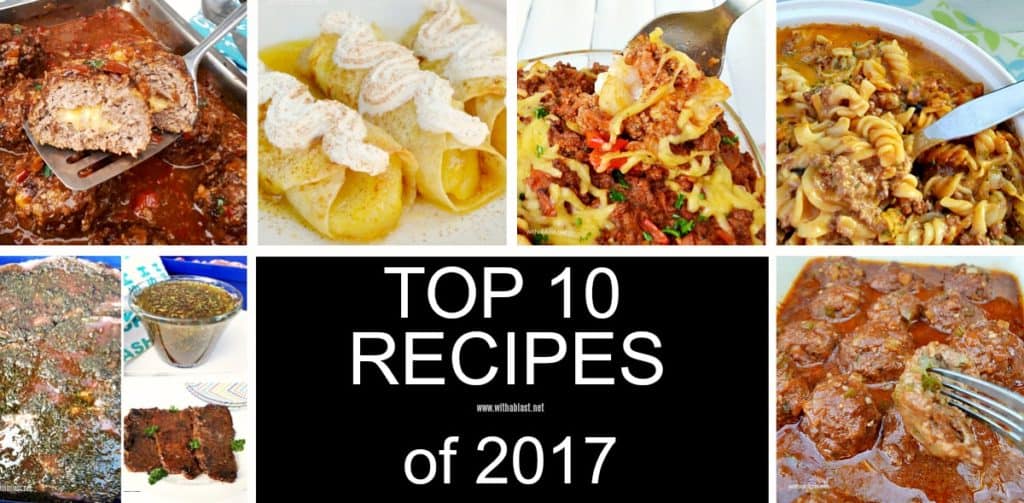 But only one dessert made the list – an awesomely delicious dessert, by the way ! Another surprise to me as I thought this year our dessert recipes seemed quite busy.
Just goes to show why us bloggers love to have a look at the end of the year and do a re-cap of our Top 10 recipes. There is always a surprise or two.
Right, I know I am using the word "surprise" quite a lot in this post, but it is so true. Some of these recipes have been on the blog since 2012, but have really only picked up pace this year.
~~ Quick PIN Link for the Collection ~~
I want to take this opportunity to thank each and everyone of you, whether a follower, frequent reader or a casual drop in visitor ! You guys are awesome and I wish you a very happy and prosperous New Year for 2018 and may it be filled with joy, pleasure and of course finding lots of new, delicious recipes !
TOP 10 RECIPES OF 2017
Starting at number 10 and all the way down to the BEST in the number #1 spot !
These Mountain Meatballs were a hit from day one. No wonder, it is one of my favorite celebrity chefs, Jamie Oliver's recipes I tried and we loved immediately !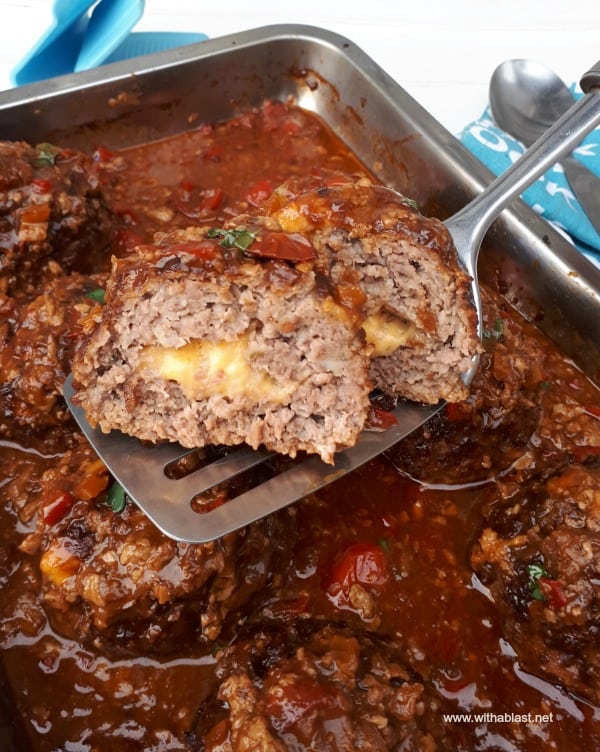 This is such a great dinner recipe, filing, quick and easy too and very economical !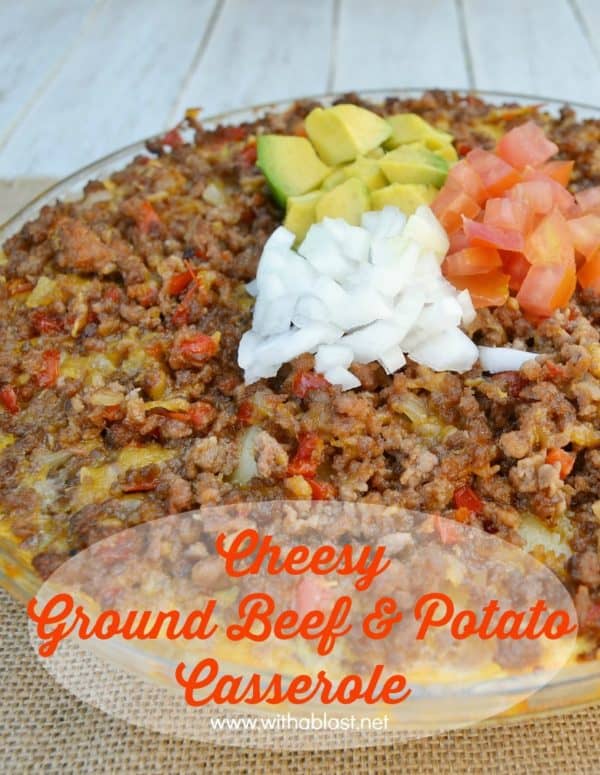 And of course the only dessert recipe to make the top 10 – but it is a mouthwatering recipe – do try it, if you have not yet.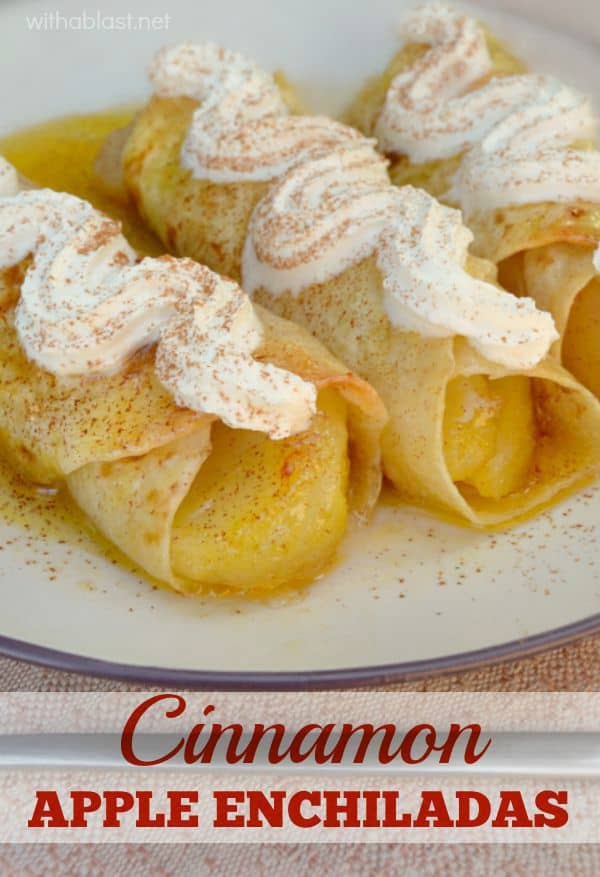 A Favorite breakfast bake and also a regular on our brunch menu !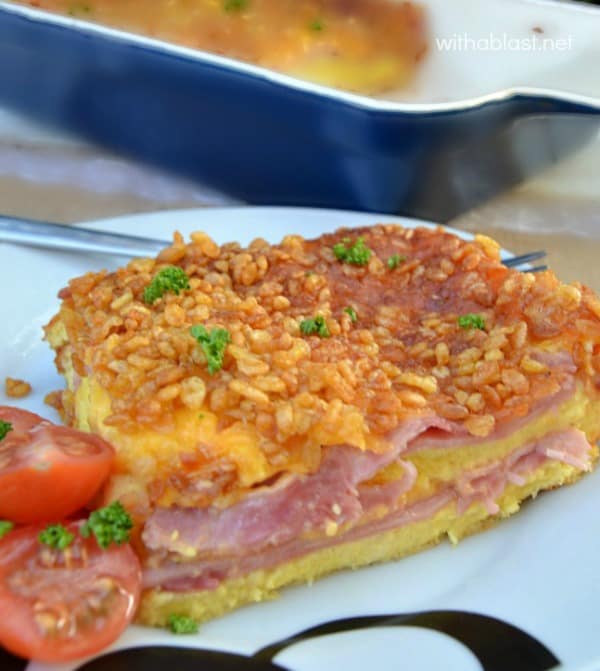 Surprise, surprise !! Hubby's most favorite meal in the whole wide world – Slow-Cooker Oxtail ( he never, ever orders Oxtail at a restaurant and will only eat this one below!)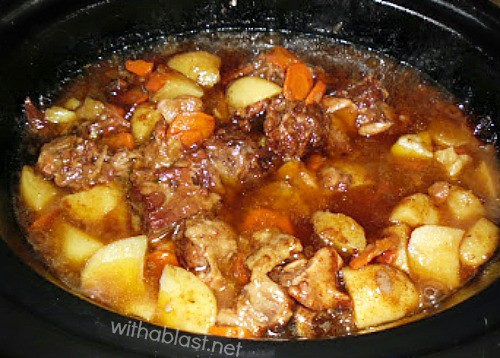 Pasta, cheeses, ground beef — what more could anyone ask of comfort food ???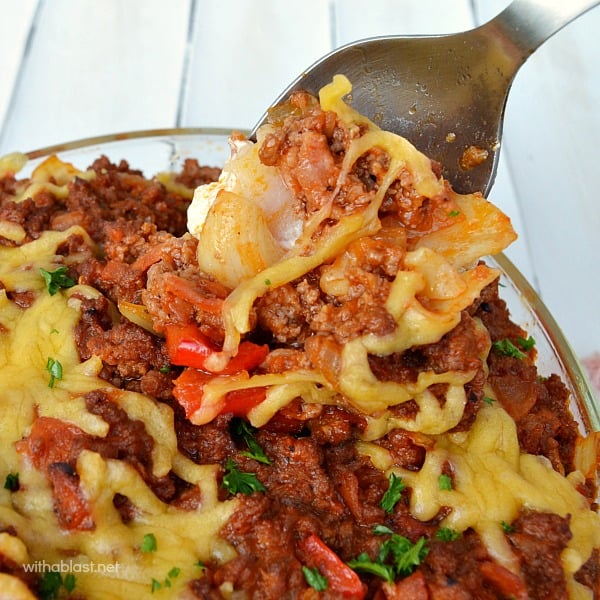 Ah ha, and of course this Teriyaki Chicken Stir-Fry made the list – With A Blast is after all about (mostly!) Quick and easy recipes 😉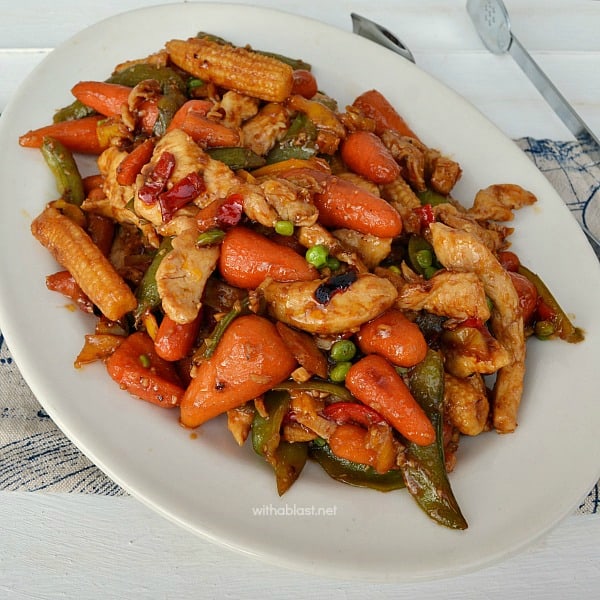 Another surprise recipe to make the Top 10 ! This is truly the Best Marinade in Existence and you definitely have to try the quick recipe – suitable for most meats, cooked over the coals, in the oven or stove top – even roasts.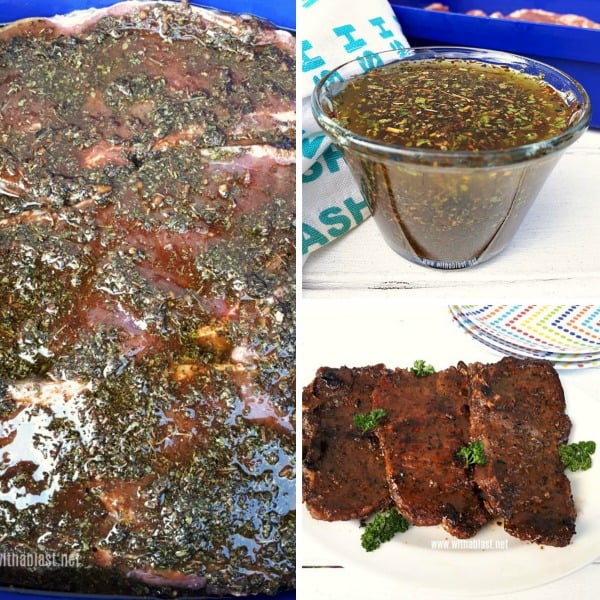 One of our personal family favorites – serve for dinner or roll into smaller balls and serve with the sauce as an appetizer or Game Day snack.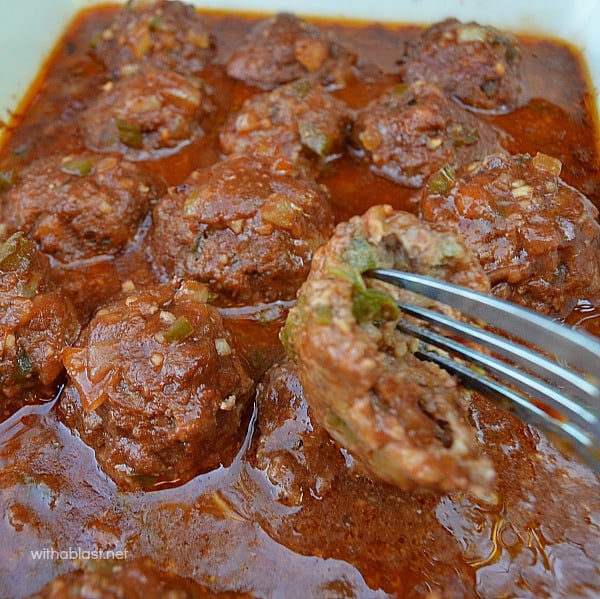 And finally in the number ONE spot – Amish Country Casserole recipe – Very economical, large pasta dish and freezer friendly too !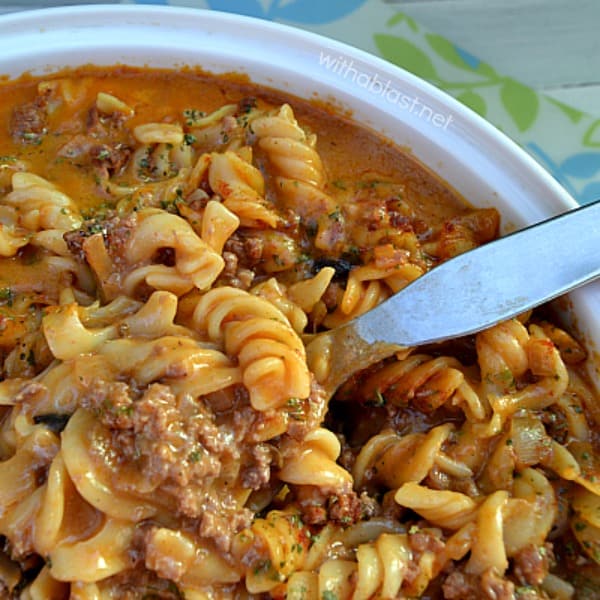 LINDA