Marinated, tender Teriyaki Pork Kebabs with vegetables, brushed with a tangy basting sauce and grilled to perfection over the coals or indoors.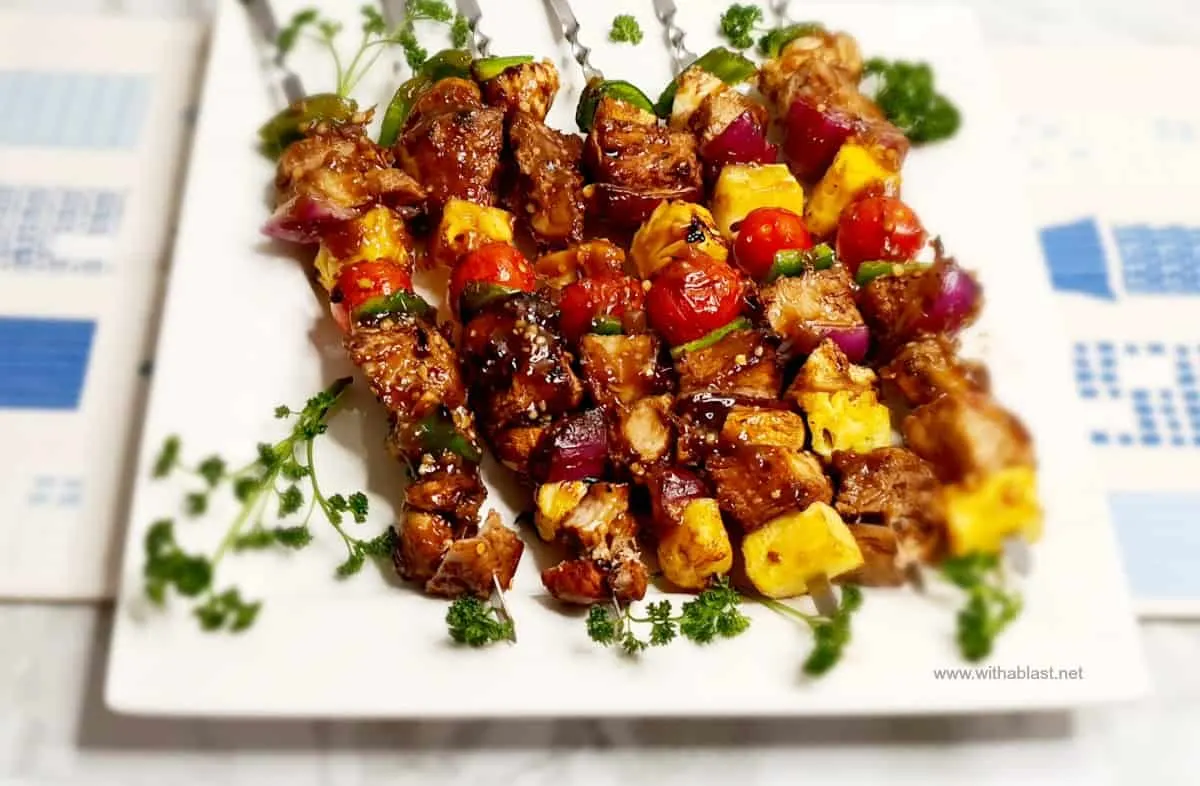 Kebabs are my favorite meat to make for a barbecue, but I also like to make kebabs during the week.
That is usually not possible, as we have our dinner late afternoon/early evening. And I am not always sure what time hubby would be home to light up our charcoal braai.
A couple of weeks ago, I bought a new toy, and no, this is not a review. I am just showing you what I use to cook these Teriyaki Pork Kebabs quickly and easily – indoors.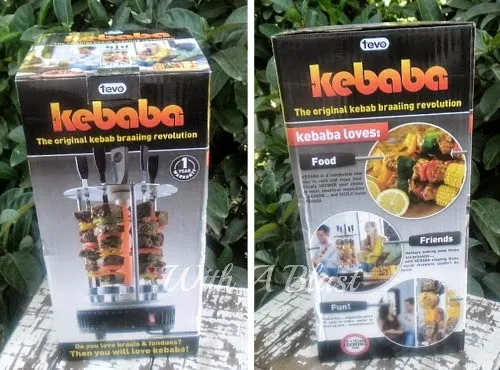 I had been eyeing the Kebaba for a while now and am really glad I finally bought one. The Kebabs only takes about 12 – 15 minutes (without having to wait for a charcoal fire!) to grill.
And there was hardly any mess at all to clean up. The picture on the left is the Kebaba without the outer casing which slips over easily.
Right, I did say this is not a review therefore let's get on to today's recipe. The marinade made the Pork melt-in-the-mouth tender whilst still juicy.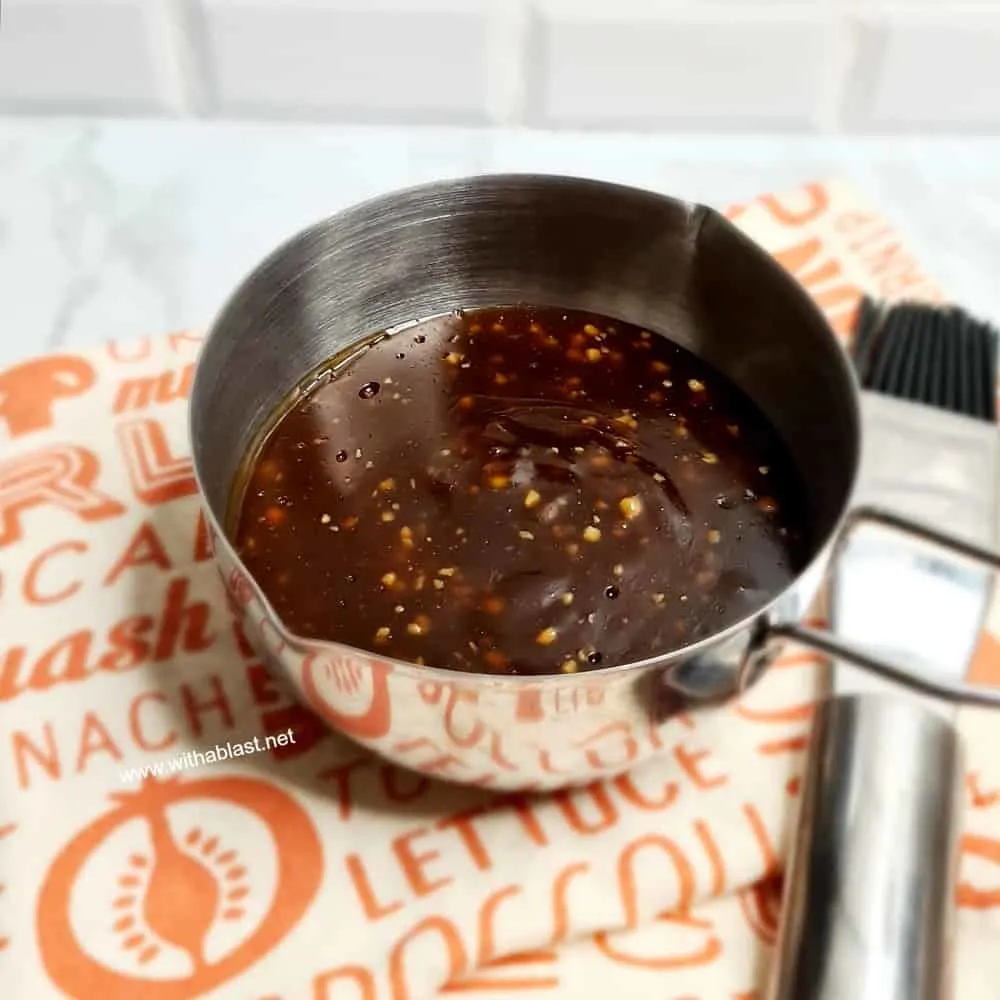 I love the basting sauce, and one batch was more than enough for the 8 kebabs I had, to baste them around three times – which I did at 5 minute intervals.
This recipe is versatile in that you can add whatever vegetables you prefer, as the Basting Sauce goes with just about anything.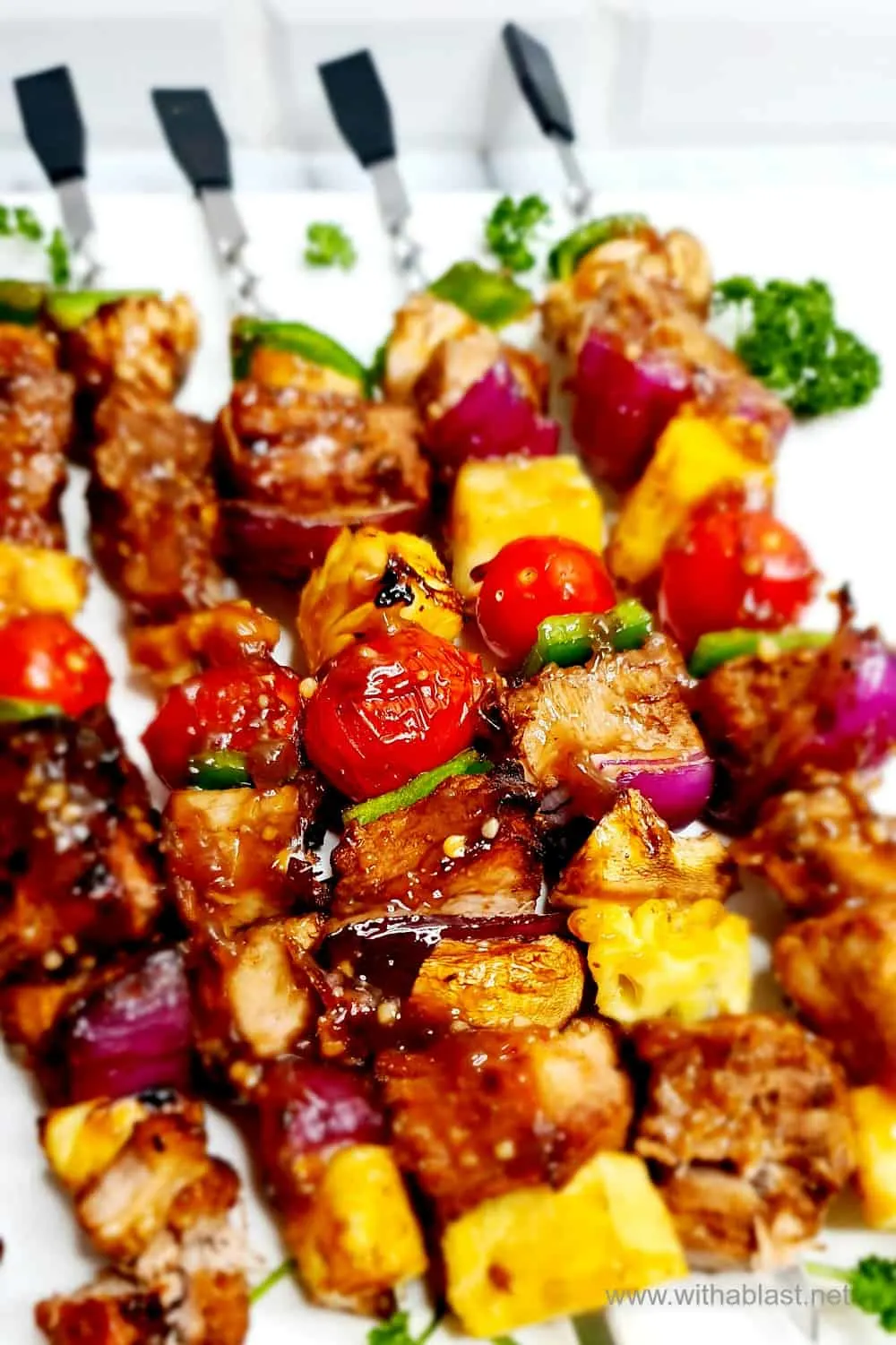 I have a thing for adding Pineapple to my kebabs, and that worked just fine as well. You can always use white button mushrooms as well, instead of Portolini.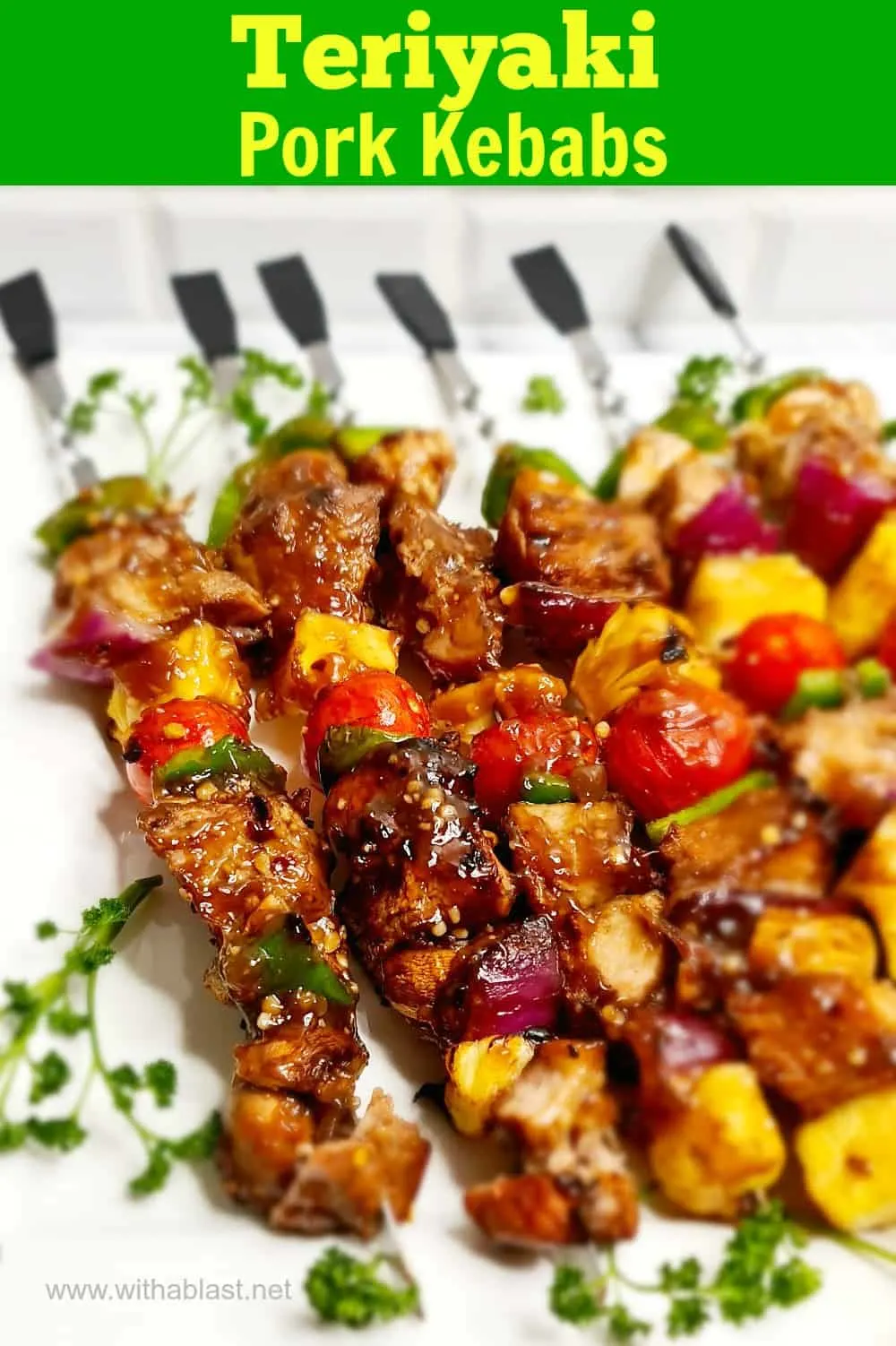 More Kebab recipes you might like :
Connect with us :
PINTEREST TWITTER FACEBOOK INSTAGRAM
BBQ Teriyaki Pork Kebabs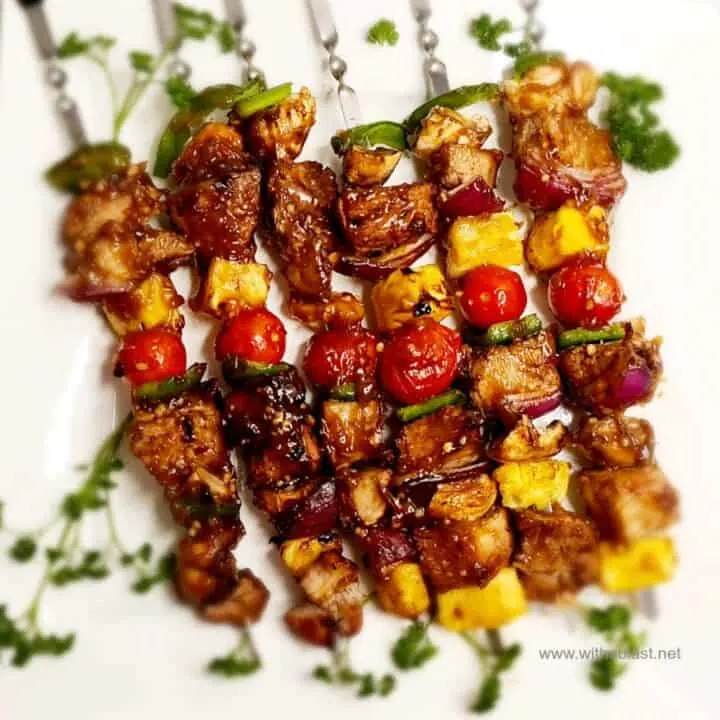 Teriyaki Pork Kebabs
Total Time:
2 hours
30 minutes
Marinated, tender Teriyaki Pork Kebabs with vegetables, brushed with a tangy basting sauce and grilled to perfection over the coals or indoors
Ingredients
MARINADE:
3 TB Soy Sauce
3 TB extra-virgin Olive Oil
1/2 t Dried Chili Flakes
1 t Fresh Garlic, crushed
Salt and Black Pepper, to taste
PORK:
750 g Pork Tenderloin , cubed ( 1 1/2 pounds )
BASTING SAUCE:
1 cup Chicken Stock
2 TB Soy Sauce
2 t Fresh Garlic, crushed
2 TB Cornflour, ( Cornstarch )
1 TB Brown Sugar
1/8 t Ground Ginger
VEGETABLES:
250 g Portolini Mushrooms, halved ( 8 oz )
1 large Red Onion, sliced into wedges
250 g Italian Mini Tomatoes, ( 8 oz )
1/2 Pineapple, cut into bite sized chunks
1 Green Bell Pepper, cut into large pieces
Instructions
MARINADE:
Mix all the Marinade ingredients – place Pork in a marinate container – pour marinade over and leave for 2 – 3 hours, turning the container every half hour
BASTING SAUCE:
Place the ingredients for the Basting Sauce in a small saucepan – bring to the boil – lower heat and simmer 5 minutes – leave to cool slightly
TO FINISH:
Using 8 long kebab sticks – start threading the Pork and the Vegetables/Pineapple alternating between meat and fresh produce
Grill kebabs over medium heat, brushing regularly with the Basting Sauce until done
Nutrition Information
Yield

8 Servings
Serving Size

1 Kebab
Amount Per Serving
Calories

232
Total Fat

9g
Saturated Fat

2g
Trans Fat

0g
Unsaturated Fat

7g
Cholesterol

69mg
Sodium

720mg
Carbohydrates

9g
Fiber

2g
Sugar

5g
Protein

27g
Nutrition value is not always accurate