Easy and fun kids craft for Christmas ! Paper Doily Tree Ornaments made with everyday, kid-friendly craft supplies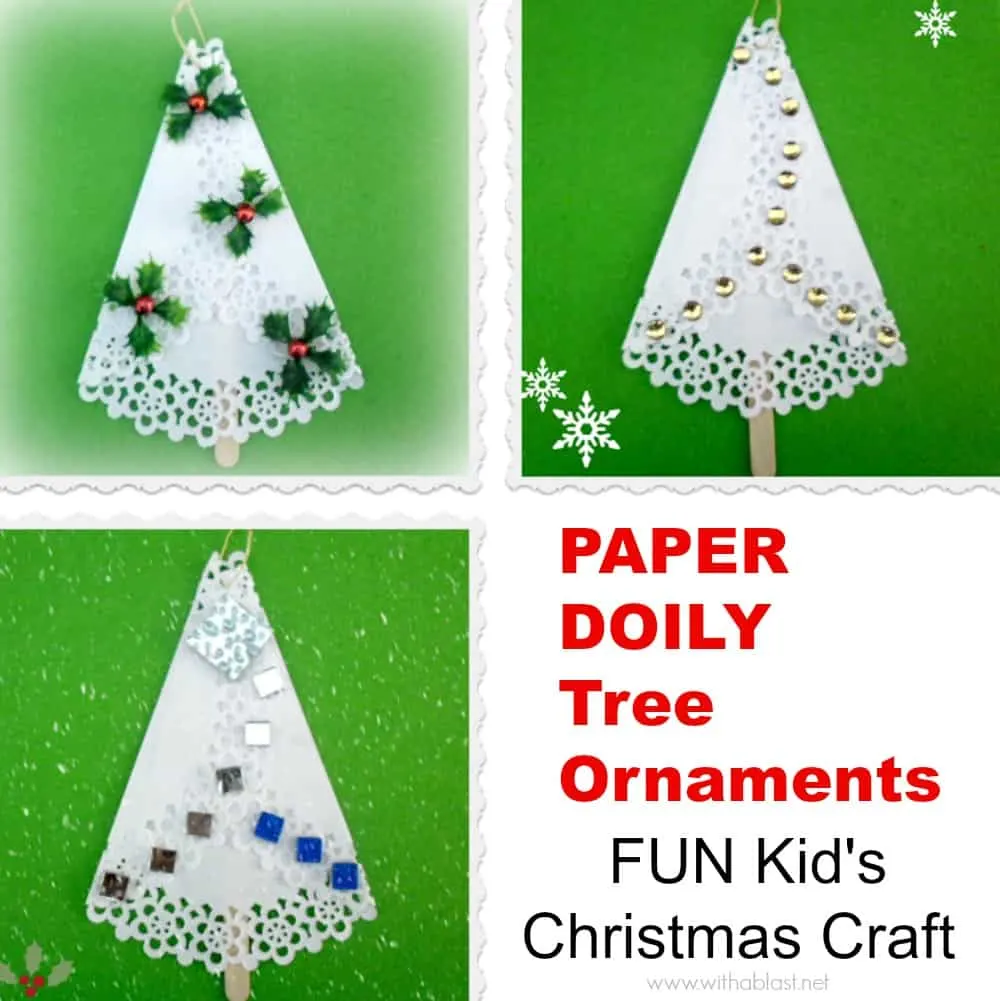 These Paper Doily Tree Ornaments are so fun to make and the perfect Christmas craft for kids.
A few ideas which you can use to make easy Tree Ornaments. The fold is the same – only the decorations differ. Next on my list will be doily trees with washi tape … I think, and also some 3D's
What you need to make Paper Doily Tree Ornaments :
Paper Doilies
Wooden Ice-Cream Sticks
Ribbon
Decorations
Glue
All of the pictures are self-explanatory, so you do not have to read much !
After you have done this – go crazy !! Add whatever you like …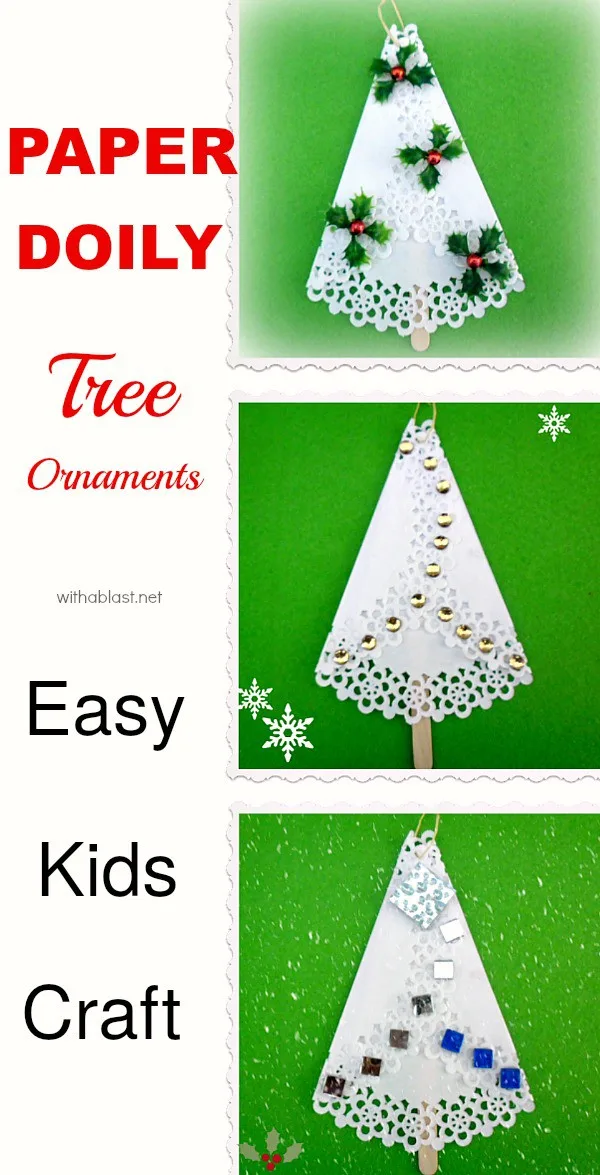 Round Golden Rhinestones
Different shapes Silver/Red & Blue Rhinestones
NB – I made the above with small, broken and one medium mosaics – one doily is not strong enough to let it hang nicely – you will need about 4 doilies (stacked, then folded and decorated)
Same with the above – also use about 4 doilies …Medium size mirror drop mosaic with smaller mirror and blue mosaics
This one would be fine using two doilies as most of the mosaics are more to the center (all depends on how and where you place them)
I used two very light plastic decorations here
This one is my favorite as it started with me playing around with an old doily and accidentally dropped one of these plastic decorations on top … Voila! an idea was born.
(One doily is enough to hold it's shape)
See more Christmas posts HERE !
LINDA