Over 50 Marinade Recipes ! This is one collection of recipes everyone needs. Marinades for not only Meat, Poultry and Seafood, but Vegetables as well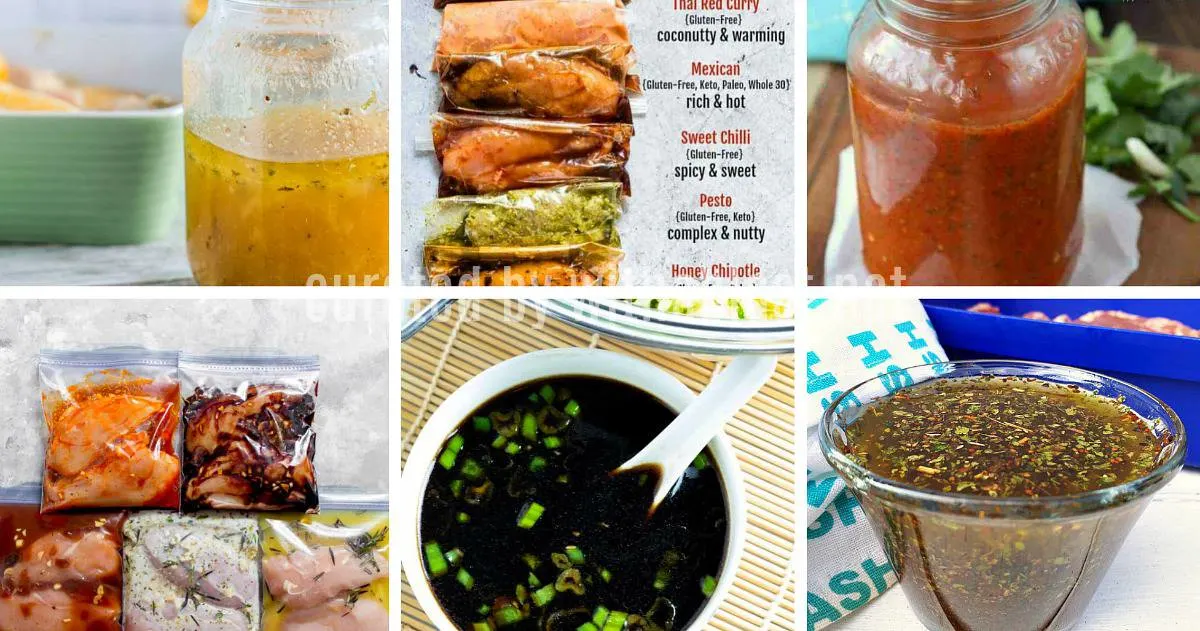 Have you ever been at a barbecue (or hosted one yourself) and after one bite, one of your friends/family asks : did you marinate this steak (or whatever meat) in X-brand ?
Happened to me once and I felt silly ! Nothing the matter with using a store-bought bottle of marinade but homemade will always be better. And more unique ! Hence me compiling this awesome Homemade Marinade Recipes posts.
These recipes are all from top food bloggers and I myself have tried various recipes in the list. I did sneak in a couple of my own favorite marinade recipes as well.
Best Marinade Recipes in this list includes:
Perfect for Chicken – wow ! Everyone really loves their chicken, right ?
Steak – oh yeah, this is one everyone wants their meat to taste unique. And not only for a barbecue, but a formal dinner also. Never forgetting your own family on dinner night too !
Awseome ! Even for Seafood. These recipes will turn your kitchen into a (better than!) seafood restaurant kitchen and dining experience
Last but not least – Vegetables… yes, vegetables are just as perfect to marinate
We also do not leave you with just marinade recipes. Most links provide a full recipe on how to use the marinade as well. All with the most appetizing photos of aamazing food made by everyday moms (and dads!).
Right below the following image is also a link I have provided for you. That way you will always have the entire collection on hand.
How do I find the marinade recipes ?
To find each recipe, simply click the " GET RECIPE" below each image and intro. You will get the full recipe, ingredients and directions on how to use.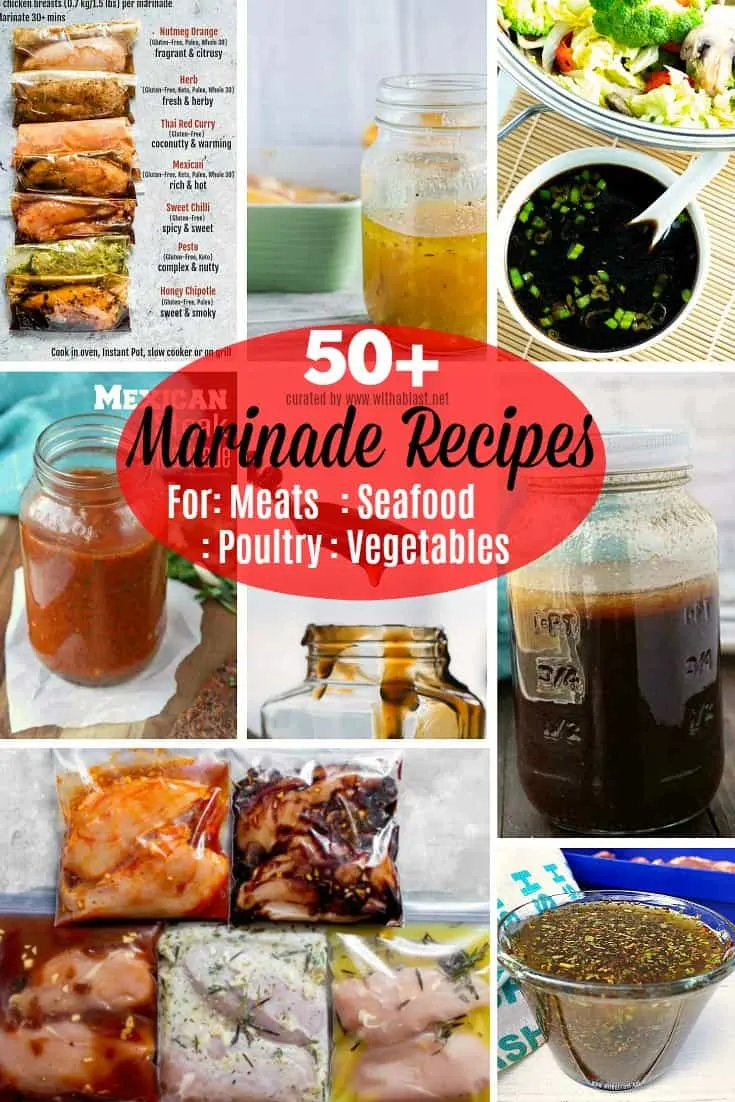 Like Recipe Collections ? Here are some more !
Marinade Recipes
Marinade Recipes
Over 50 Marinade Recipes ! This is one collection of recipes everyone needs. Marinades for not only Meat, Poultry and Seafood, but Vegetables as well