Tasty, quick and easy, mix and bake recipe for a Garlic and Parsley Beer Bread to serve as a side instead of dinner rolls or as a snack.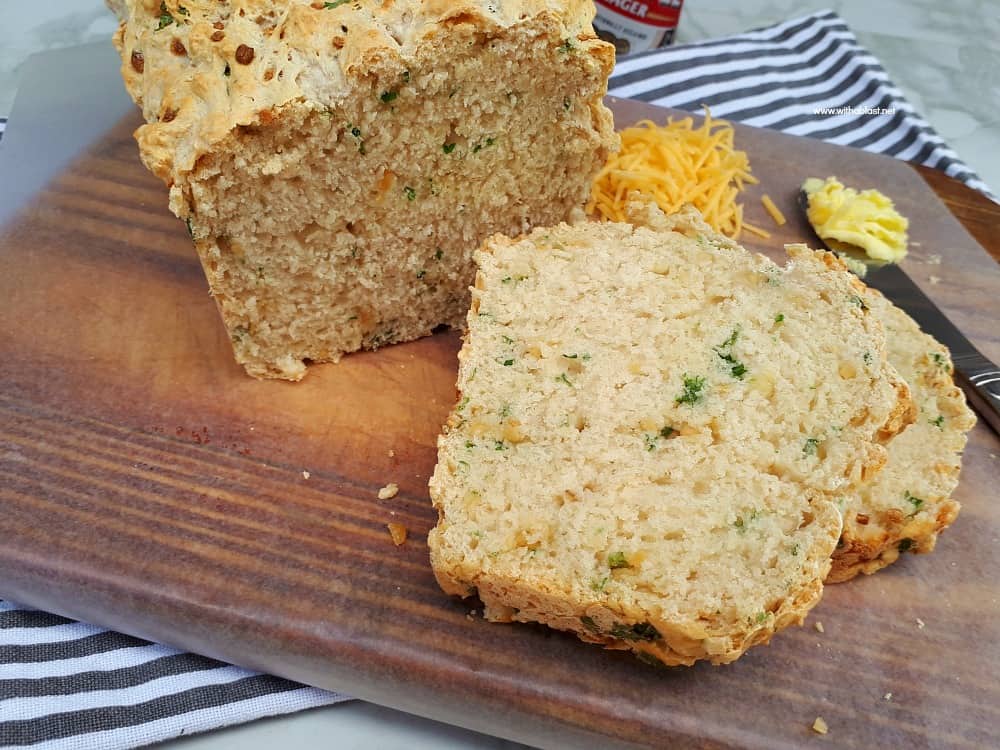 The only breads which I have ever baked was the quick-and-easy type and this recipe is no different.
Garlic and Parsley Beer Bread is a firm favorite with my family, especially just out of the oven with a generous slap of butter !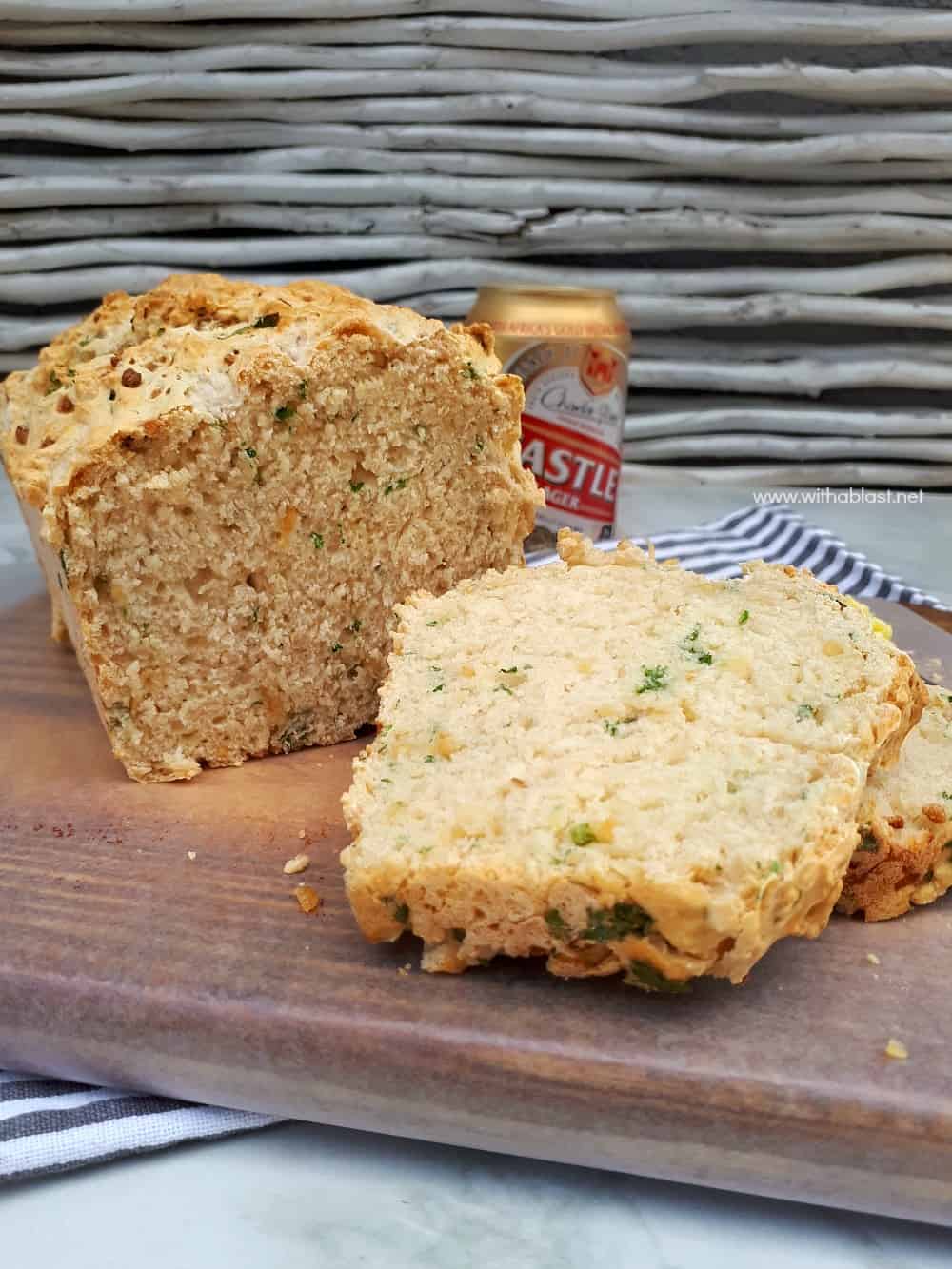 If there is one thing that I find irritating to work with, it is yeast and the waiting for the dough to rise.
I baked this beer bread the other day because we wanted something to snack on. But you know, not the normal snacks and I had freshly baked warm bread on my mind.
Paging through an old Tupperware recipe book, brought me to the recipe which I am sharing today.
The original recipe only consists of the first 4 ingredients, but as usual, I had to go add more stuff (good stuff!).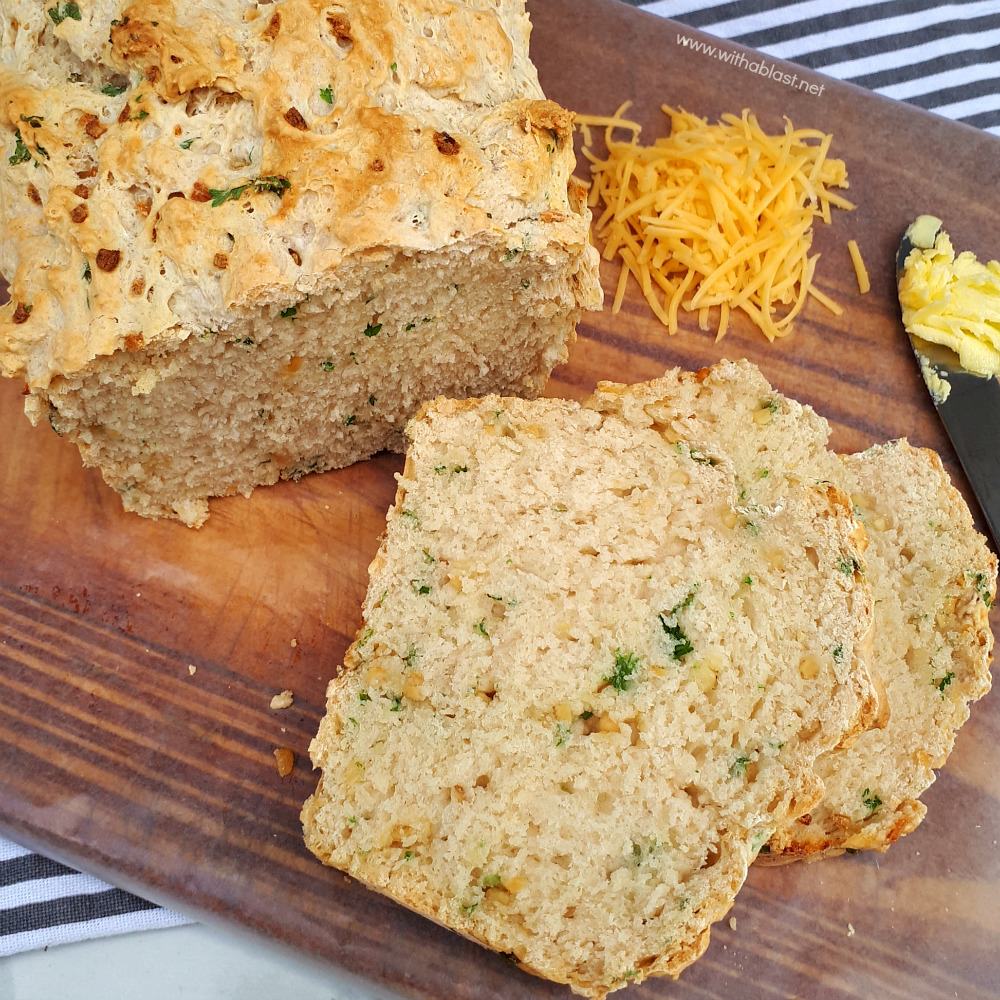 However, if you only want the plain Beer Bread only use the 4 ingredients listed first and leave out the Garlic and Parsley, or add something else !
You can serve the Garlic and Parsley Beer bread as a snack with butter and a slice of cheese, as a side instead of a dinner roll or with any toppings which go well with Garlic and Parsley.
Oh, and best way to eat this – warm, thickly sliced with lots of butter ! Best eaten on the day the bread is baked.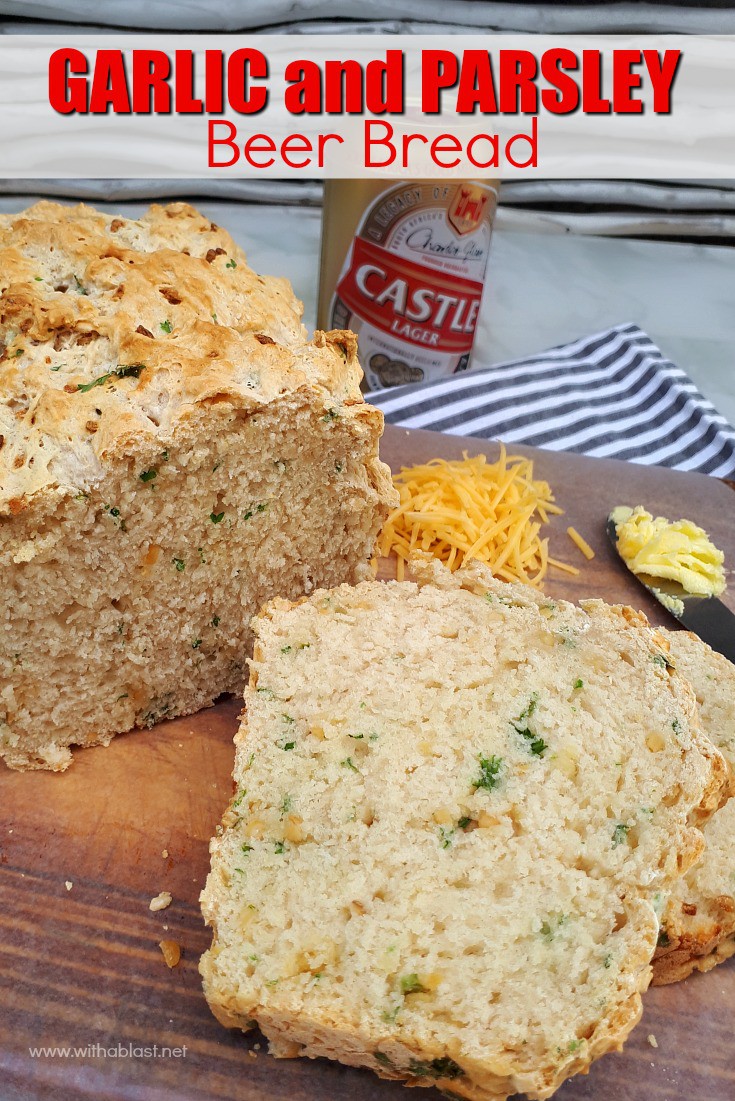 More Quick Bread (sweet and savory) recipes you might like:
Garlic And Parsley Beer Bread
Yield: 1 Medium Bread
Garlic And Parsley Beer Bread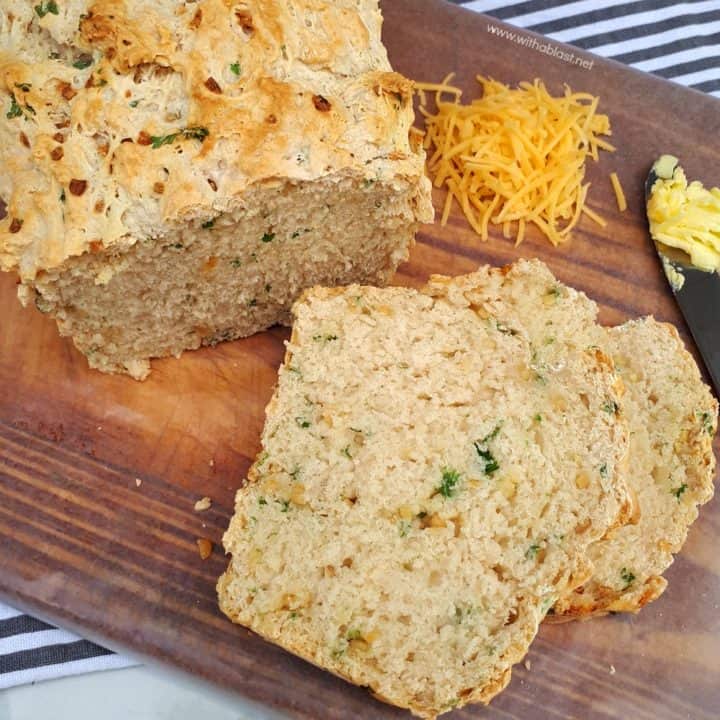 Tasty, quick and easy, mix and bake recipe for a Garlic and Parsley Beer Bread to serve as a side instead of dinner rolls or as a snack
Ingredients
6 1/4 cups Self-Raising Flour
1 t Salt
1 t Sugar
1 can (340ml) Beer (must be ice cold – I use a Lager Beer)
2 TB Garlic, minced
1/4 cup Parsley, chopped
Instructions
Pre-heat the oven to 180 deg C (350 deg F) – spray and line a medium loaf pan

Sift together the Flour, Salt & Sugar – slowly add the Beer - stir through and mix by hand until well combined

Add the Garlic and Parsley – mix (by hand is easiest)

Spoon into the prepared loaf pan - level and bake 50 – 60 minutes until nicely browned and fully cooked

Cool on a cooling rack (can be served warm or cold)
Nutrition Information
Yield
10
Serving Size
1 Slice
Amount Per Serving
Calories

195.5
Total Fat

0.5g
Saturated Fat

0.1g
Sodium

873.6mg
Carbohydrates

39.3g
Fiber

1.4g
Sugar

0.5g
Protein

5.2g
Nutrition information isn't always accurate
LINDA