Divine Coconut Cake is a moist, dense cake loaf with the most amazing thick Frosting – perfect for any occasion, dessert or a tea time treat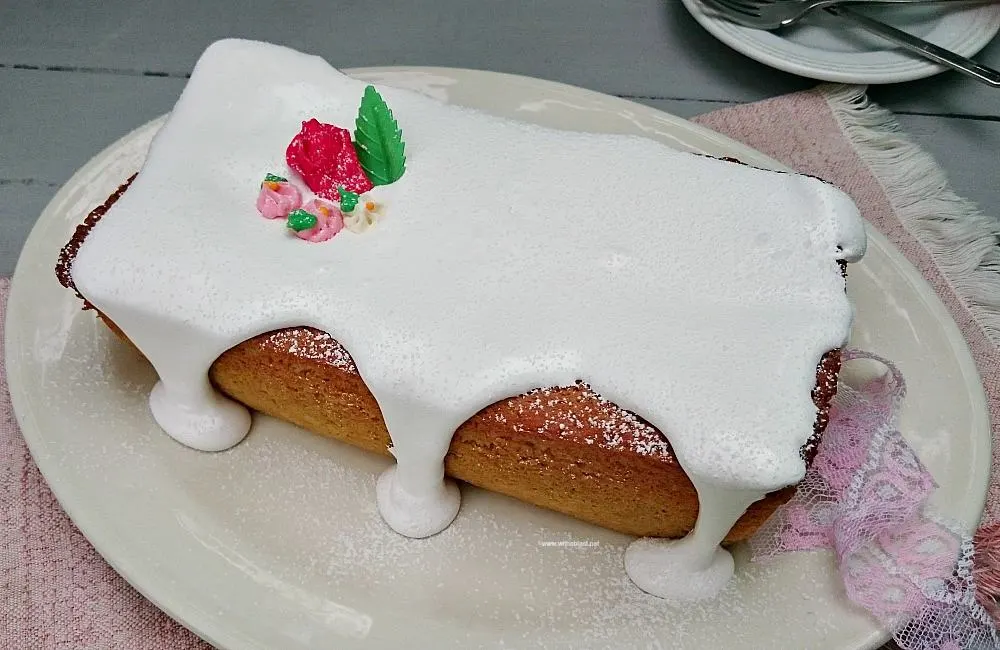 If you are still looking for an easy, delicious and definitely special, dessert or tea time treat to spoil your Mom with on Mother's Day, do try this Divine Coconut Cake , and divine that it is !
This is exactly the kind of dessert I also like to serve on a week night.
The batter only takes minutes to throw together, then a short baking time and whilst the baked cake is cooling down, you whip up the, oh, so delicious, thick frosting !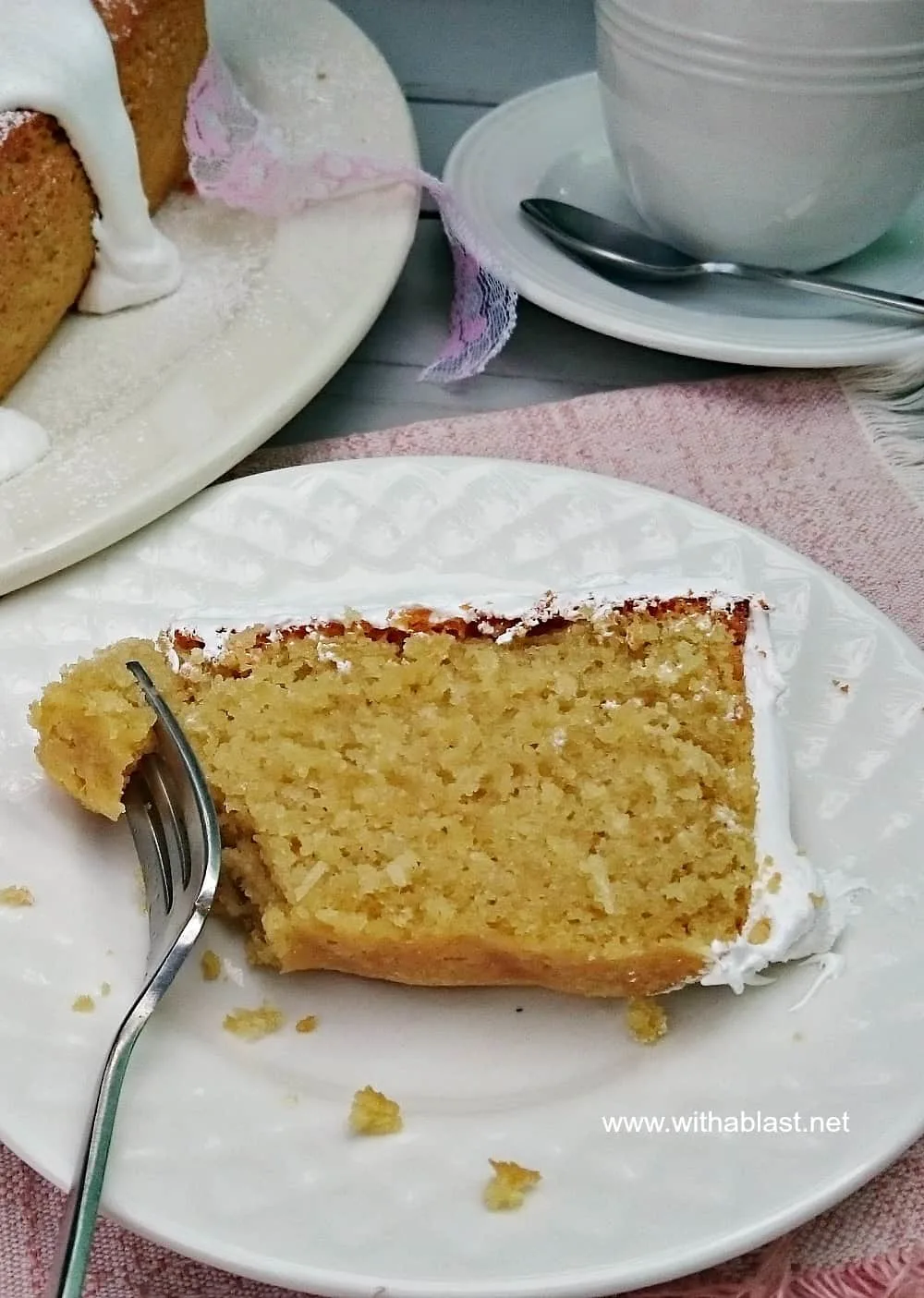 I used a medium textured Coconut, not the very fine, desiccated type, as the cake is already so soft and moist.
It really does need a little something to make it a bit chewy.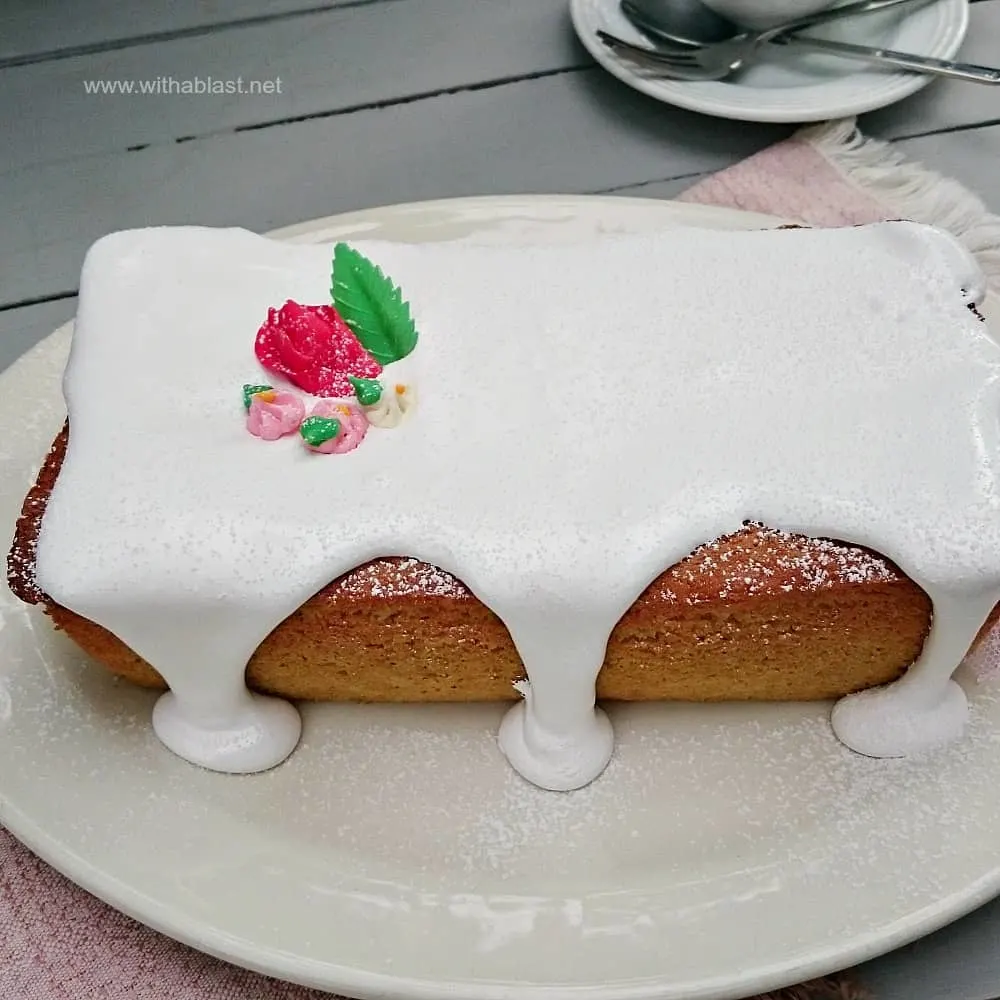 Now, this frosting is something to write home about ! It is an extremely thick Marshmallow like mixture when you spread the frosting over the cake.
But once it is dusted with a little Icing Sugar and left standing 15 – 20 minutes, the top changes to a dry, shiny texture, which cracks only a teeny, tiny bit when sliced.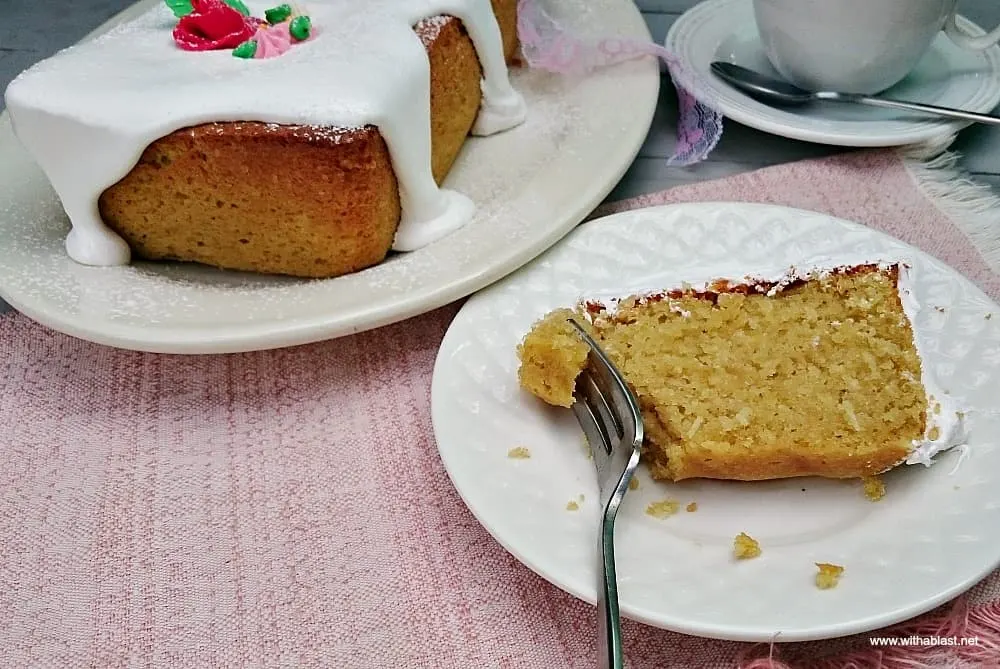 The center of the frosting becomes a soft, creamy deliciousness. Making this frosting might sound like a lot of work.
However, it takes just as long as usual icings, and your electric beater is doing the hard work anyhow.
My Mom-in-Law has already approved of the Coconut Cake and she reckons it is the perfect Mother's Day dessert ! Well, I also had some, and I most definitely approve. Oh, and the men in my family – loved it !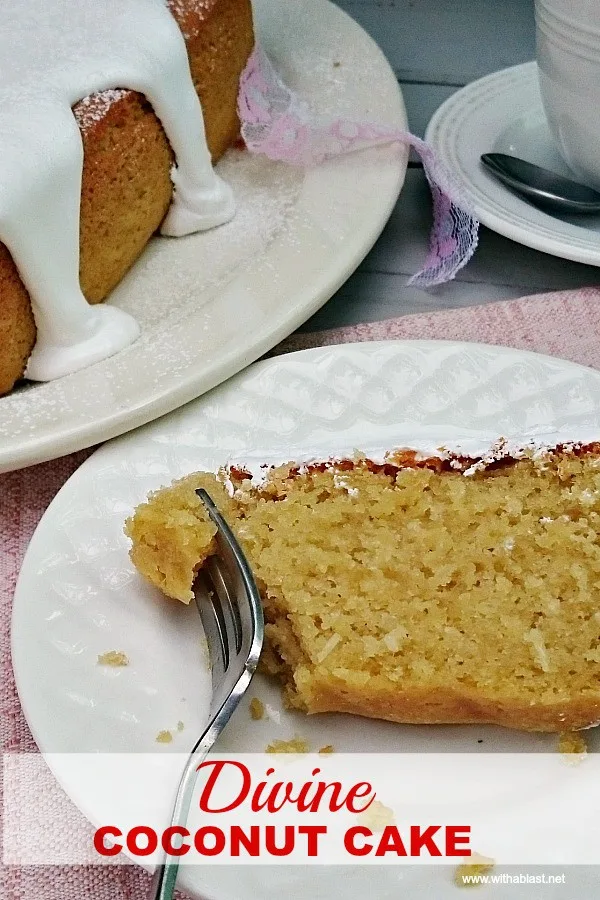 More Cake recipes you might like:
Divine Coconut Cake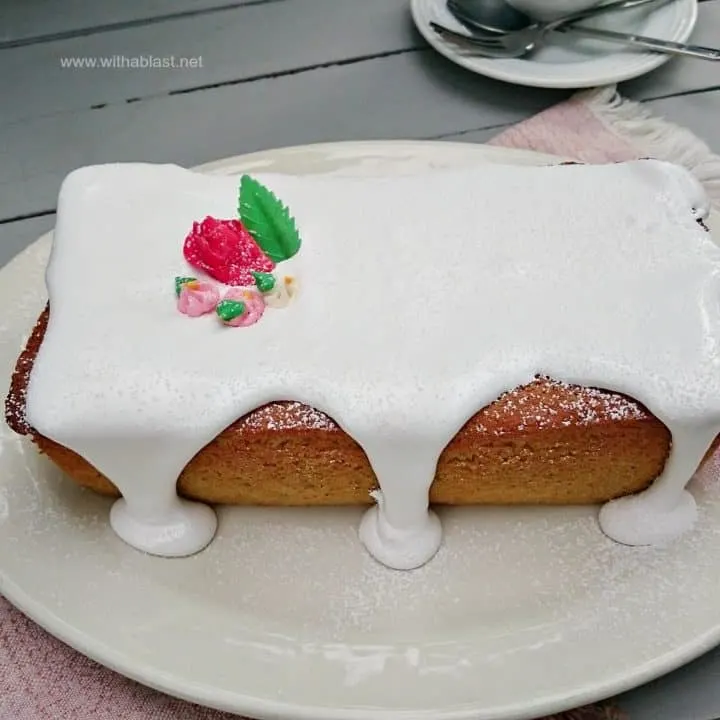 Divine Coconut Cake
Standing Time:
15 minutes
Total Time:
1 hour
5 minutes
Divine Coconut Cake is a moist, dense cake loaf with the most amazing thick Frosting - perfect for any occasion, dessert or a tea time treat
Ingredients
CAKE:
1/2 cup Unsalted Butter, softened
1 cup Light Brown Sugar
1 t Vanilla Essence
2 large Eggs
1 1/2 cups Self-Raising Flour
1/4 t Salt
1/2 cup Coconut (medium or fine)
1 cup Coconut Cream
FROSTING:
1 cup Boiling Water
1 cup Caster Sugar (Superfine Sugar)
1 Large Egg White
1 t Rose Water
TO DECORATE:
Fresh or Iced Roses (optional)
Icing Sugar, to dust (optional)
Instructions
CAKE:
Pre-heat the oven to 180 deg C (350 deg F) – grease a medium loaf pan and line the bottom with baking paper

Cream the Butter and Brown Sugar – add the Vanilla and the Eggs (one at a time), beating after each addition

Mix together the Flour, Salt and Coconut – stir into the Butter mixture – then, beat on low until just mixed (do not over mix) – spoon into the prepared pan and bake 35 – 40 minutes or until a tester comes out clean – remove from oven, turn out on a cooling rack and let cool completely
FROSTING:
Using a small saucepan, heat the Boiling Water and Caster Sugar – stir until the Sugar has dissolved – now let it boil, without stirring, until the syrup reaches the hard ball stage (hard ball stage is when you drop a little of the syrup in cold water and it turns hard immediately) – remove from the heat

Beat the Egg White until stiff – add the hot Syrup slowly, whilst beating continuously – the Frosting will now start to turn very sticky, almost like Marshmallow Fluff – continue to beat until the mixture holds shape and has cooled down

Pour the Frosting over the cooled Cake

Decorate with Roses and dust with Icing Sugar (see note below)
Notes
Use any decorations to suit the occasion
Nutrition Information
Yield

8
Amount Per Serving
Calories

477.2
Total Fat

24.3g
Saturated Fat

18.1g
Unsaturated Fat

4.5g
Carbohydrates

61.7g
Fiber

2.9g
Sugar

40.5g
Protein

5.5g
Let the Coconut Cake stand 15 minutes, slice and serve.
LINDA