The Garlic and White Wine make this Baked Camembert Appetizer a winning, gooey cheese appetizer or snack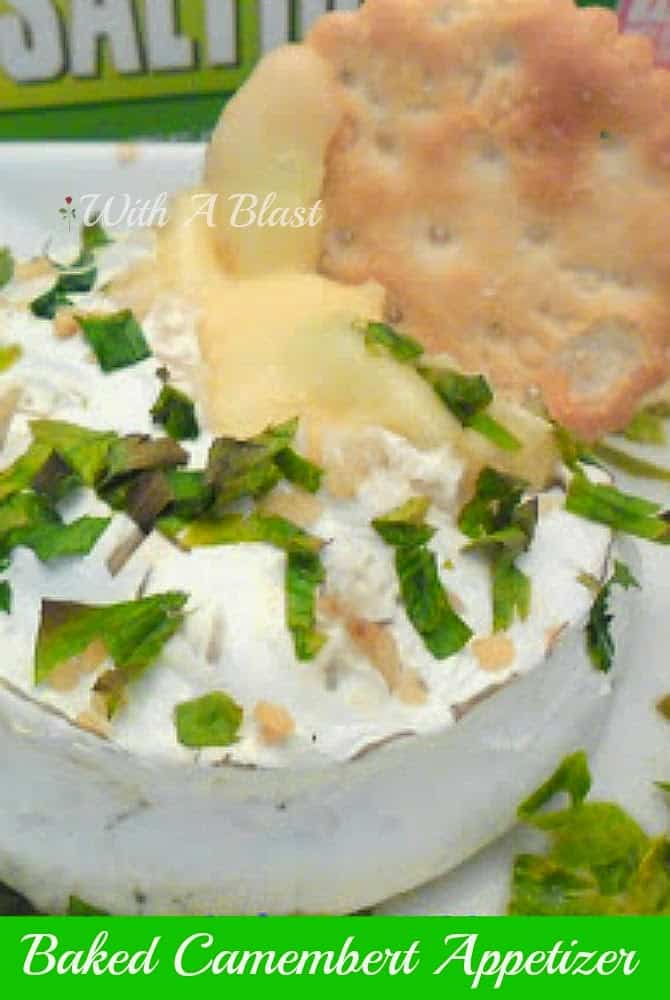 I am a cheese lover ! All cheeses…, I am yet to find a cheese which I do not like.
My hubby and the kids are Gouda and Cheddar people, but when I prepare this Baked Camembert appetizer, they dig in! We normally have it outside beside the pool, with a light meal to follow.

I would make one, place it in the center on the outside table and each one just dip a cracker or five. Our master bedroom has a sliding door leading to the pool (3 or 4 steps and you're in the pool).
BUT, since we had been burgled numerously, thieves using our yard to get to the neighbors, the poisoning of our dogs and then 3 weeks ago the shooting at my hubby and the neighbors (back and side), we decided to permanently close the sliding door.
Thieves tried more than once to gain access there, but the dogs sleep inside now, so they alert us.
As we had just, literally a day before the shooting, bought a CCTV system and motion sensors (but could not install on the same day due to bad weather), we were a bit strapped money-wise, so instead of buying an expensive sliding burglar proof door, we were forced to work with what we had.
Anyhow, I am sharing this piece of information with you, because eating beside the pool, or actually entering that side of the yard is a mission, so there won't be many more time spent there, which is a shame, the best part of our garden is being neglected now.
But here is the recipe to an amazing, and easy appetizer !
Baked Camembert Appetizer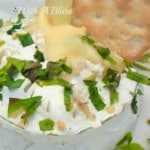 Baked Camembert Appetizer
The Garlic and White Wine make this Baked Camembert Appetizer a winning, gooey cheese appetizer or snack
Ingredients
1

125g

Camembert Cheese Round

( 4 oz )

1

t

Fresh Garlic

crushed

1/4

cup

Dry White Wine

3

TB

Parsley

chopped

1

TB

Chives

chopped
Instructions
Pre-heat oven to 180 deg C (350 deg F)

Place the Camembert on an oven-proof serving dish – cut small crosses on the top – use the back of a teaspoon and press the Garlic into these little crosses

Pour the White Wine over the cheese – top with the Parsley and Chives (sprinkle some of the herbs on the sides where the wine has run over as well)

Bake for 20 minutes until the cheese start to "puff" upwards – you could test it with a sharp knife to see if it is nice and runny
Recipe Notes
Remove from the oven, spoon the wine which has pooled around the cheese over again, serve immediately with savory crackers
I normally cut the cheese open – flap the rind back and everyone dips away!
LINDA