20 Unique DIY Headboards in this lovely collection – something for everyone and all with tutorials !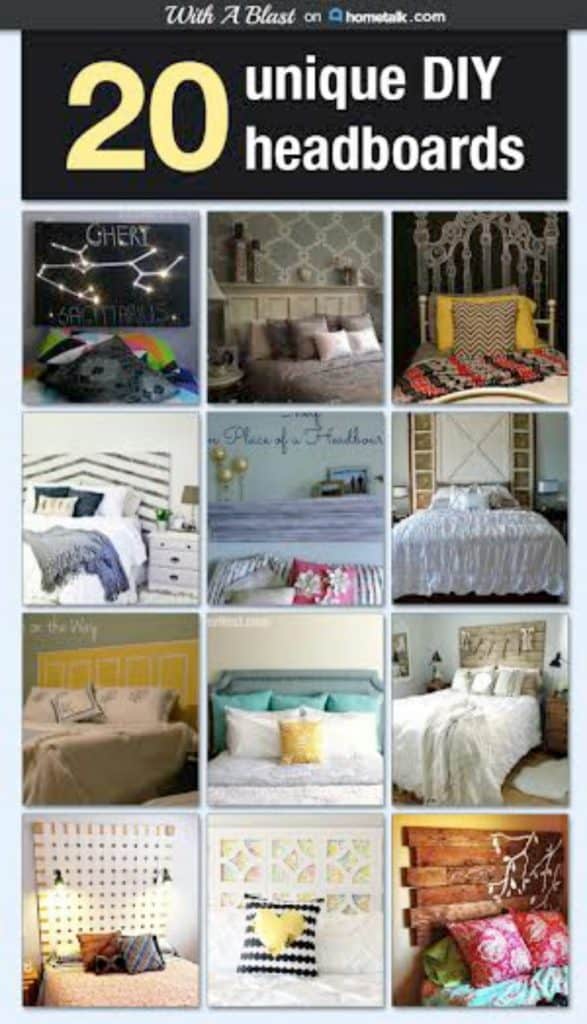 Curating this board for Hometalk was such fun ! Seriously, there are so many amazing ideas out there and the best place to look for them is on the Hometalk website.
No matter what you are looking for, you will find thousands of DIY ideas for the home or garden. And you can even ask questions and get answers/advice on any Home or Garden related topic.
I change our headboards regularly, especially as the kids get older. As I mentioned above, there are lots of ideas and inspiration to easily DIY your own.
And I have included a fair amount of different types, kinds and preferences of Headboards which I found on the various boards on Hometalk.
Color is obviously in most cases up to your color scheme.
You can of course see the full round-up by either clicking on the above image or HERE . It will take you straight to the 20 Unique DIY Headboards, board curated by me.
Once on the Hometalk site, you can Clip, Pin, Tweet or share on Facebook and Google+ whichever Headboard ( or Headboards ! ) you like.
And if you do not have a profile on Hometalk, no worries, opening one is super easy. It will only take you a couple of minutes, but remember each inspiration can be saved and shared on the various social media as well.
Before you get going, I'd like to share my most recent DIY Headboard with Built-In Lights with you, which I have not yet added to the Hometalk website.
We were building this headboard during the time I had my surgery. And I have fallen behind on so many posts and sharing since then, but I am slowly but surely, getting everything up to date again.
DIY Headboard with Built-In Lights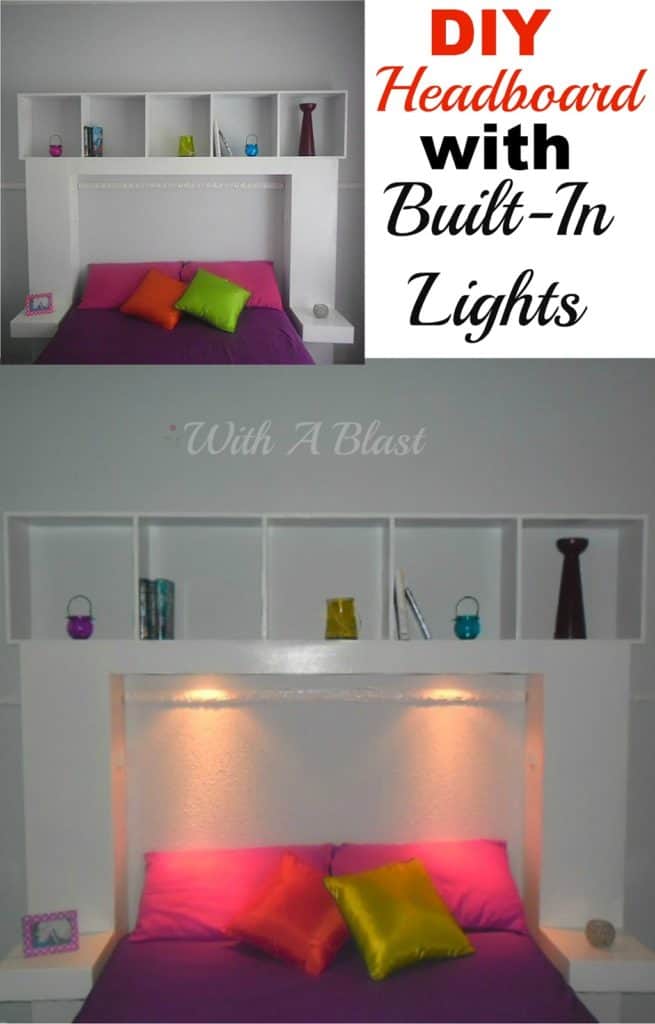 I hope you enjoy the collection of 20 Unique DIY Headboards which I curated on the Hometalk website – let me know which one (or more !) is your favorite !
LINDA