Upcycled Tall Mirror is an easy DIY on how to upcycle an old 90's mirror to a more modern piece. This is a full length mirror – just prettified !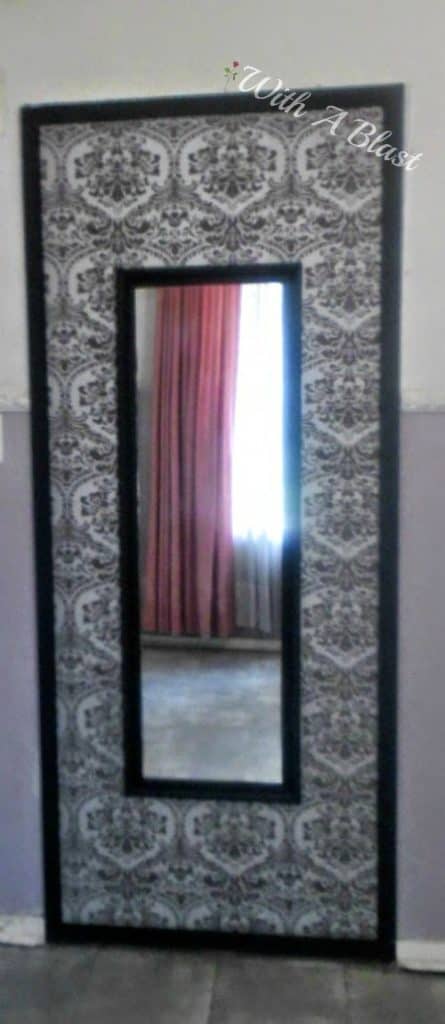 We have been busy in my daughter's bedroom for the past couple of days and have actually done quite a bit already.
I should say, hubby did, with some pointers from me. This up-cycled Tall Mirror is the first "project" which is 100% complete.
Besides the above photo you can not really see what is going on in this room right now. Actually you might be horrified !
It is dusty, dirty (breaking down brick walls are in the plan!), the floor has not been done yet and the room would get a new coat of paint as well.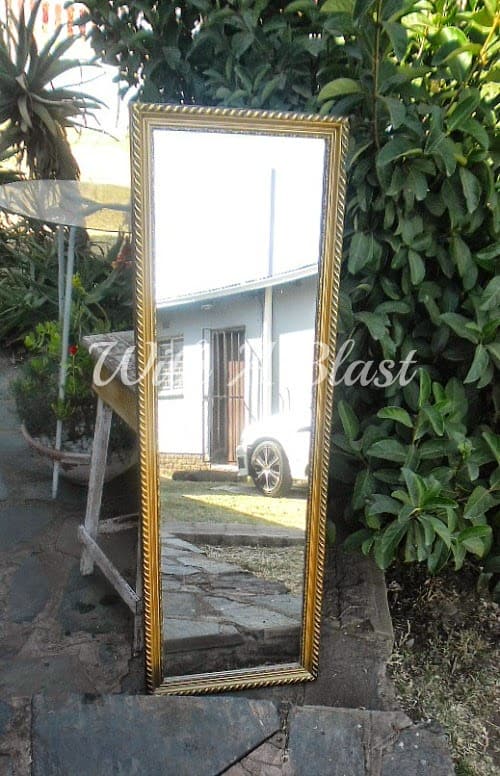 We started out with the Mirror above. This was in my daughter's room for some years now. However, I needed it moved someplace else and when I post the full reveal you will see why.
For today, it is only the mirror !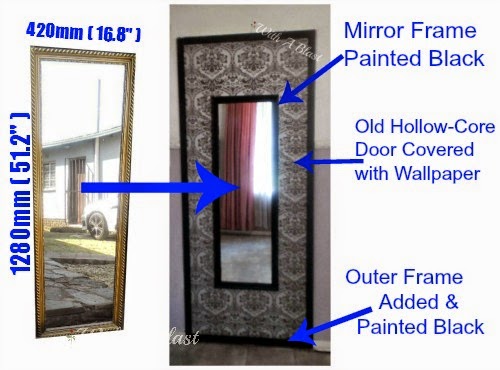 Most of what we did is explained in the above image. I can however tell you that we removed the nicer door and "plugged" the open doorway with the old hollow-core type door. Which we covered in wallpaper (you will see more of this wallpaper 😉 ).
Then added a simple/plain homemade frame all around which we then spray painted black – same black as used on the mirror frame which was gold before.
Upcycled Tall Mirror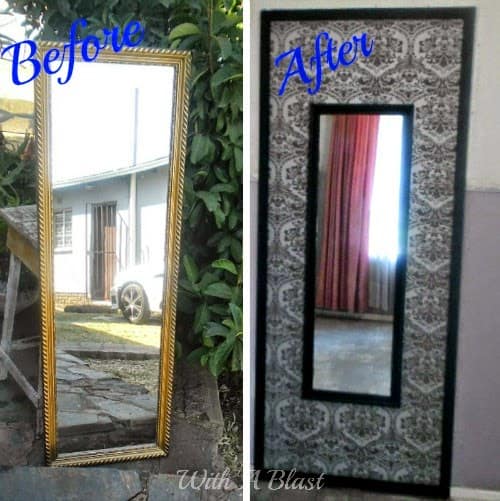 The pink curtains, reflected in the mirror, will also disappear with the ugly floor … in a week or two! We are hoping to finish this whole project early July.
Not only a lot of work, but I want some new furniture pieces (either built or new) and also change the previous color scheme, which all costs money.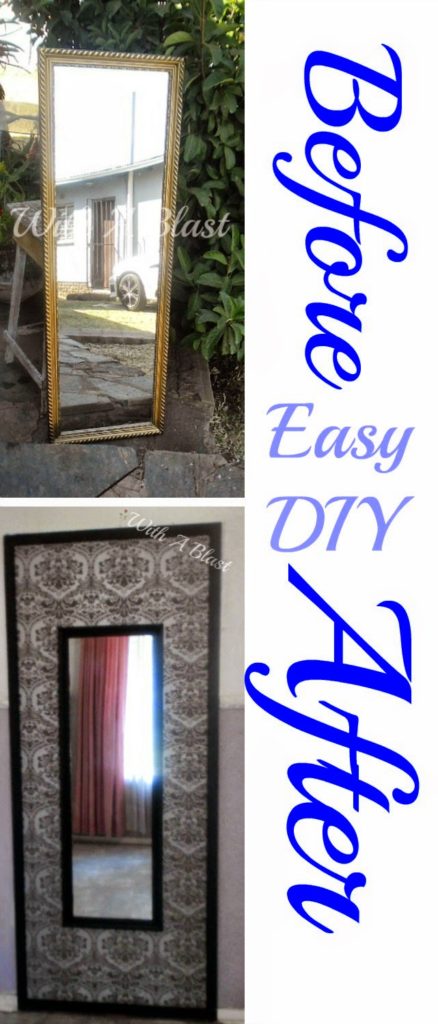 The Mirror might look small in the center of the door. However, if you stand about 2 – 3 feet away, it gives you a full body reflection which is what we gals want … uhm, or not always 😉 !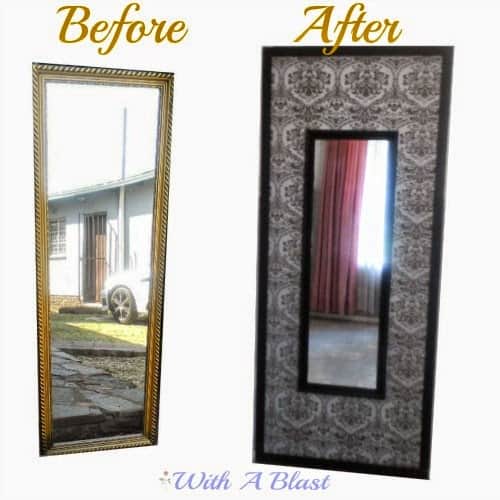 I think I might have overdone it with the photos, but rather too many than not enough. Lots of work still waiting in the room, but I will post any new updates or at least the completion of it all (which might make you think I have lost my mind !)
You can find more (and updated) DIY posts HERE