Choc-Mint Dom Pedro is a divine, drinking dessert with an ice-cream base which can be served as not only a drink, but for dessert as well [MSG intended for 21+ only]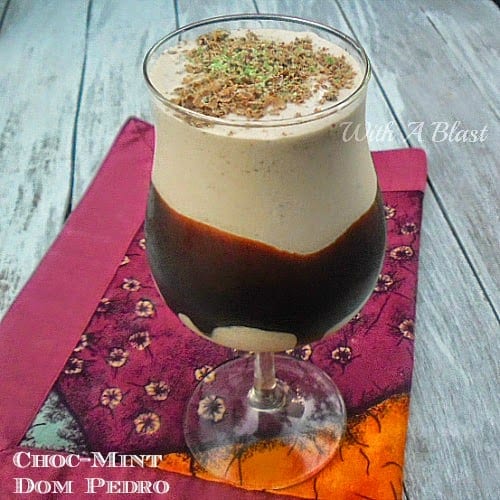 This Choc-Mint Dom Pedro is a delicious alternative to a traditional Dom Pedro. And one I might actually have more often, but I do not always have Peppermint Crisp chocolate bars in the pantry.

Whirling some Chocolate Sauce around the inner of the glass not only looks very good ! But as you drink (or scoop) this drinking Ice-Cream delight, the Sauce settles to the bottom and by the end of your drink.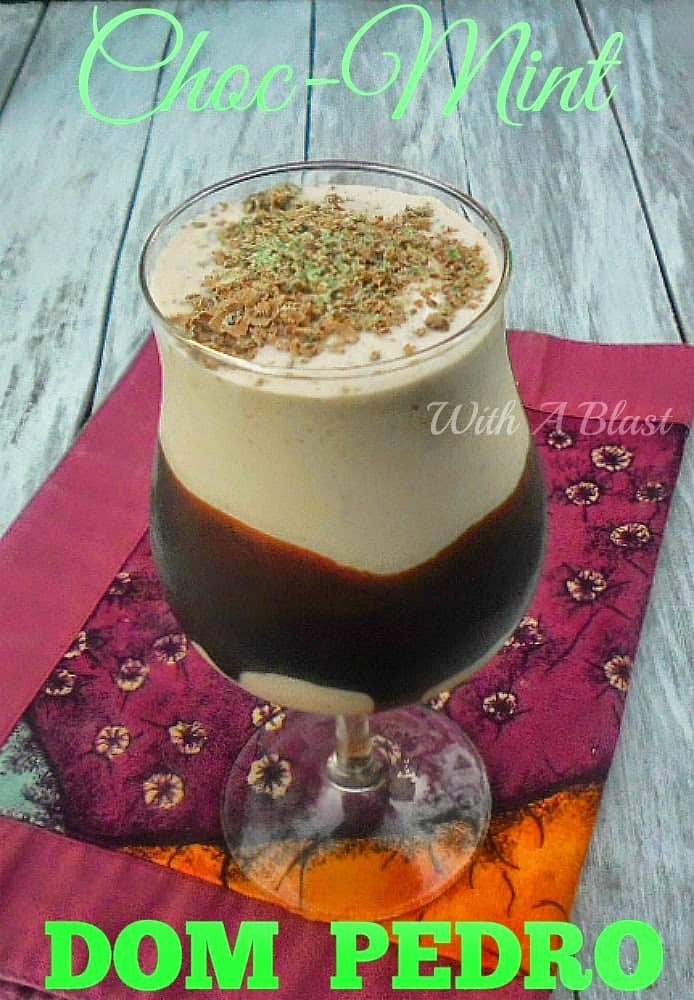 Mmm, delicious, Chocolate turned somewhat gooey and you might need a long dessert spoon or just use your straw to dig it out !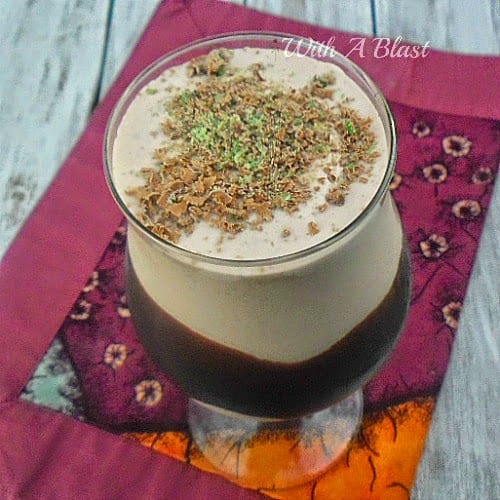 Not everyone likes it as thick as a Dom Pedro should be. But in that case, add a tablespoon or two of Milk or go crazy and add more Liqueur 😉 .
And to not let the kids feel left out, make theirs in a kid-friendly glass. Leave out the Liqueur and instead add Chocolate Sauce to the blender mix for some extra chocolate taste.
Choc-Mint Dom Pedro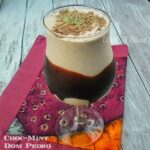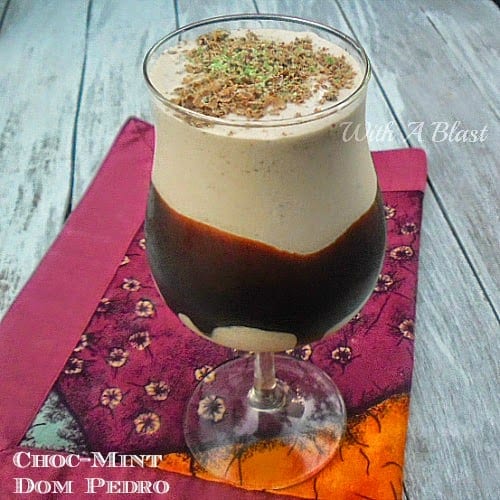 Choc-Mint Dom Pedro
Choc-Mint Dom Pedro is a divine, drinking dessert with an ice-cream base which can be served as not only a drink, but for dessert as well

Ingredients
Chocolate Sauce

1 1/2

cups

Vanilla Ice-Cream

slightly softened

4

TB

Nachtmusik Chocolate Liqueur

or any other Chocolate Liqueur

1/4

cup

Peppermint Crisp Chocolate

divided, finely crushed
Instructions
Drizzle Chocolate Sauce on the inside of two glasses

Blend together the Ice-Cream, Liqueur and 3/4 of the Peppermint Crisp – pour into the glasses

Sprinkle the remaining Peppermint Crisp over
Serve immediately. (long dessert spoons and/or straws are highly recommended)
LINDA