Easily recycle empty cans and tubs by using Duct Tape to decorate and create these Storage Containers ! Quick, easy and a very inexpensive craft.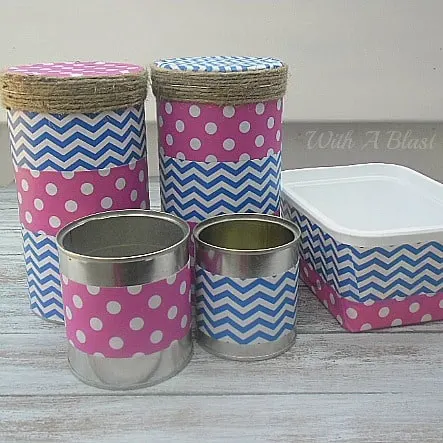 A Couple of weeks ago I shared a post for an UPCYCLED TALL MIRROR with you. I made these changes in my daughter's room.
I also mentioned that we wanted to finish the room during the first week or two of July. Well, not happening.
However, I am busy with the smaller things needed in her room/s and made these Storage Containers using Duct Tape.
Our country has gone through a rough workers strike in the mining industry. Right now it is the metal workers' striking, which of course means, no work for hubby.
Therefore no money to throw around on expensive makeovers as this strike can continue indefinitely. We prefer food for the moment !
Anyhow, I am using what I have available. (and would have made these anyway – only I wanted to do this later, after the major stuff was done).
Storage Containers (Duct Tape Crafts)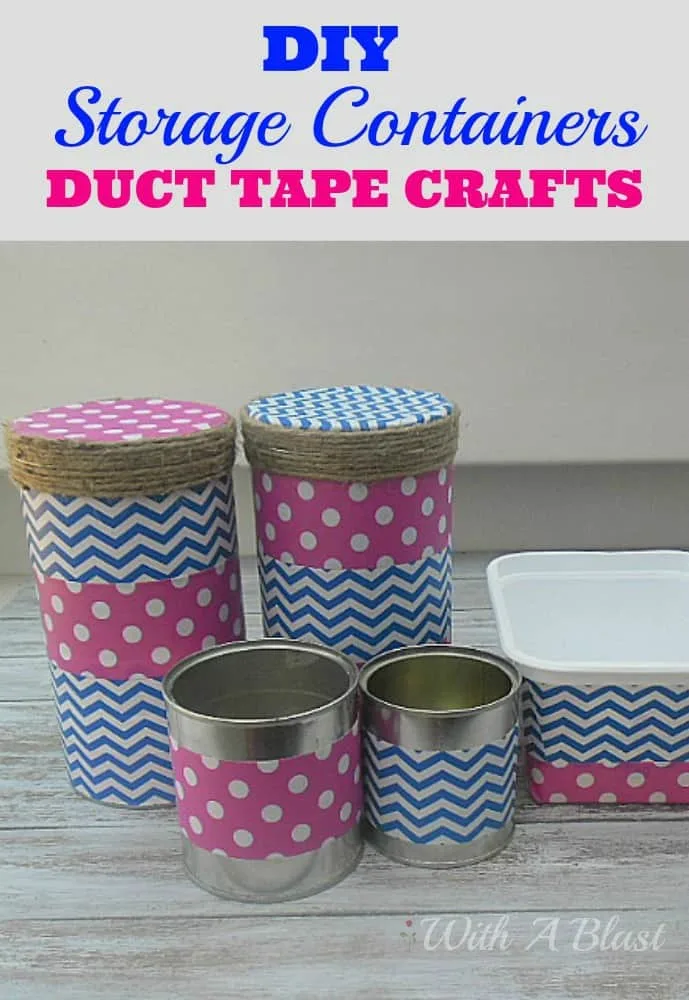 There is a small area with shelves which will be used for storage and/or decor items and the above containers will all be in one grouping on one shelf.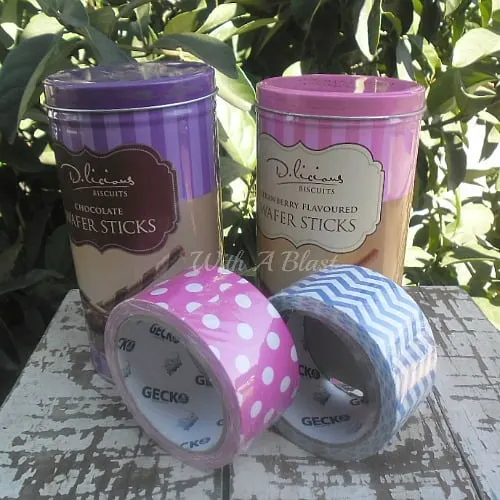 The Basics used :
Empty wafer stick cans with lids
Empty cans
Duct Tape
Jute
Empty tub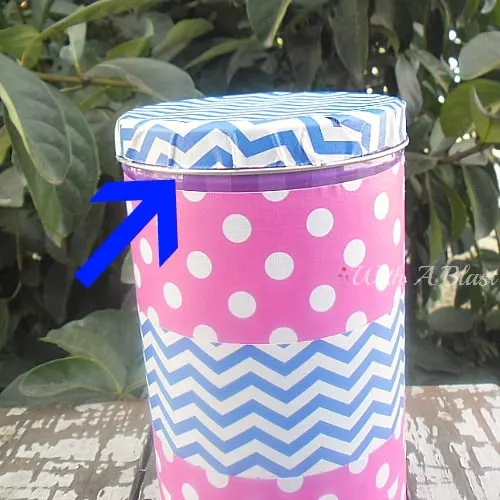 After covering the cans and the lids, there was a small gap between the two, as seen above.
I did not like the look of that and to take the Duct Tape right to the edges would not have worked, as the lids would have been too tight.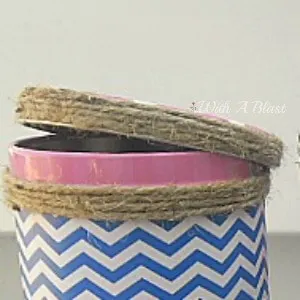 I added some jute to the can and the edge around the lid, which looks great ! And as a bonus, the lids are now much easier to open because of a better grip.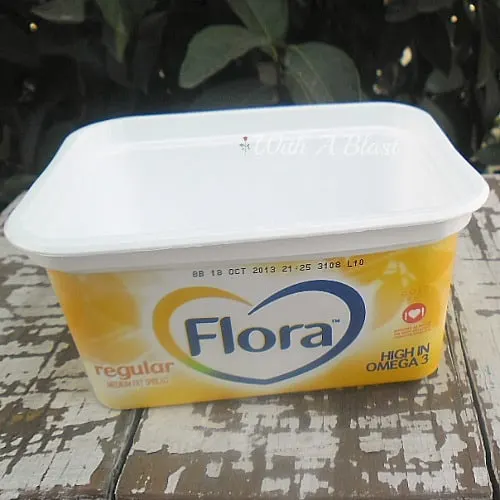 To break all the round cans, I made one Storage Container using an empty Flora plastic tub – simply covered the tub with the Duct Tape.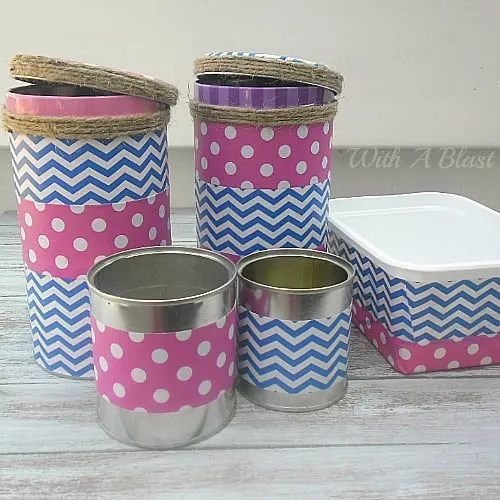 Finished and ready for whenever we actually do get to finish (or at least finish the shelving unit) the rooms.