How to keep your Muffin Pan clean for longer or to keep the mess at the absolute minimum !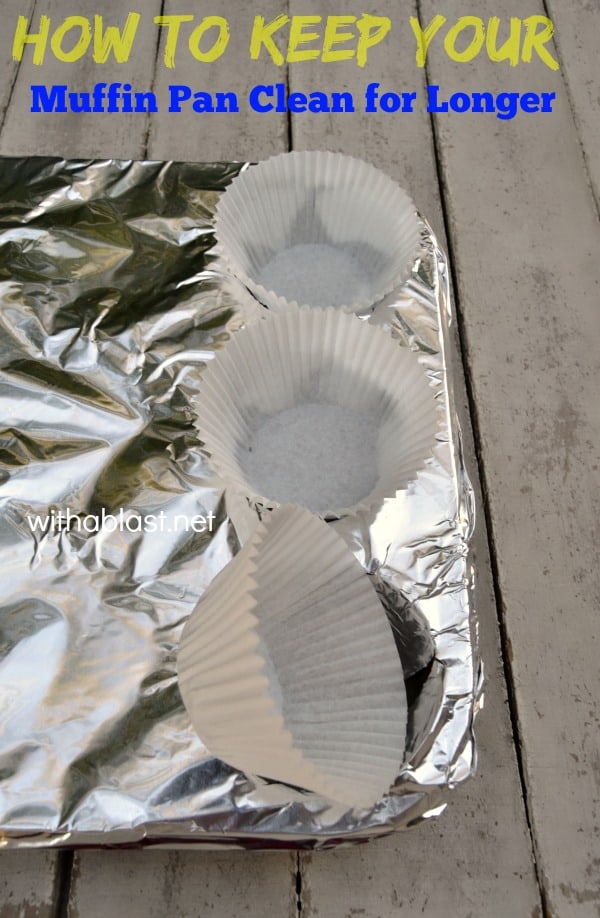 I absolutely hate doing dishes, and no, I do not want a dishwasher – never did and probably never will. I hope my Stay Clean Muffin Pan tip will help you as well !

Thing is with muffin pans, you have to get into every hole, nook and cranny. Mostly it needs more scrubbing than just a gentle wipe… no matter how well you have prepared the pan before use.
And the tops ! Well, there is always one or more muffin or cupcake which rises over the edge – some of those marks you never get off.
I do, however, use a muffin pan without liners on occasion – then the aluminum foil won't do. But mostly I use liners and then this little trick works wonders, especially since I have limited use of my arms.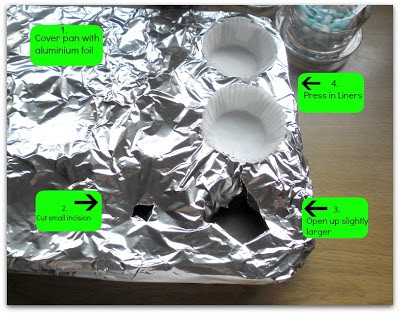 How to keep your muffin pan clean :
1.) Cover the muffin pan with aluminium foil – tuck it in at the edges.
2.) Cut a small X incision in the center of each hole.
3.) Open up slightly in order for the liner to be pushed in easily.
4.) Press a liner into each opened up hole.
Bake your muffins or cupcakes – remove from pan – remove and discard the aluminium foil. Pack away your muffin pan for next time's use.
No cleaning ! It works ! But yes, you will eventually have to give it a wash, or I should say a good rinse.
Lazy housewife tip..?? Oh, yes, definitely 😉 Do not forget your pans will look better for longer as well….
LINDA