Split Pea and Ground Beef Soup is old-fashioned goodness and a comfort food even kids love – our family favorite recipe for decades !
This post may contain affiliate links – please see our Disclosure

This is what it looked like this morning when I opened my door – cold and really miserable, ugghh (sigh) BUT, perfect for my slow-cooker Split Pea and Ground Beef Soup !
And look at the tree .. so bare .. no leaves. Winter is really here .. duh, Linda, Autumn ends in 9 days!
Most people, (I'm one of them !), complain during Summer "..it's too hot.." and "..I can't stand this heat any longer.."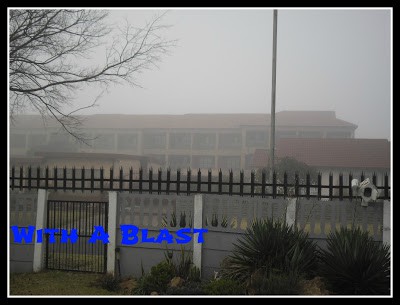 Then of course, we wish for Winter ".. because you can layer.." . Nonsense, no matter how many layers of clothes we put on .. it's still COLD ! And guess what?? We wish for Summer … that's life.
Today is also my daughter's first day at a real job. She matriculated last year, but wants to work while studying.
I felt so bad for her this morning, I mean, really, first day at work and the weather is like this! But as she has an awesome good Mom, she was taught to layer.
Right, just to be fair, I felt bad for my son as well. He left an hour earlier than his sister. Even though they are no longer little kids, Mommy still wants to keep them warm and close .. don't we all?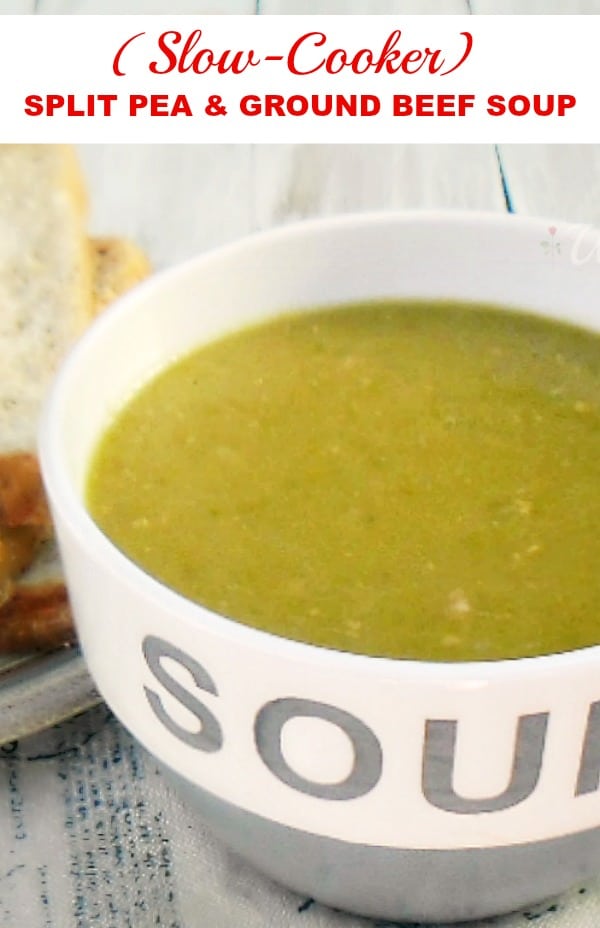 On a day like today, soup is a good, comforting kinda thing to have. My granny used to make us some Split Pea Soup – when it was cold or we were ill.
I have fond memories of curling up somewhere with a good book and Gran would make this soup.
Now this was when I was still in primary school (mentioning "primary school" to make a point – even as a kid I loved this green soup). Why don't kids like green stuff anyway? My son hates anything green, always .. but not this Split Pea Soup.
Nowadays, no matter the season or weather, I often get a text from my daughter " Mom, I am so craving your Split Pea Soup! ".
Yield: 8 People
Split Pea and Ground Beef Soup (Slow-Cooker)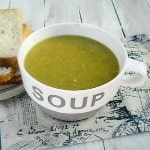 Split Pea and Ground Beef Soup is old-fashioned goodness and a comfort food even kids love - our family favorite recipe for decades !
Total Time
12 hours
15 minutes
Ingredients
500 g Split Peas, (16 oz) (found with the Lentils, Beans in the supermarket)
3 large Onions, chopped
12 cups Cold Water, (a little less will be needed) - see step 3 *
4 medium Potatoes
1 cup Lean Ground Beef, raw
Salt and White Pepper, to taste
Instructions
Evening before: Rinse the Split peas in a colander under running cold water
Place the Split peas in the slow cooker (I use my smaller, 3 liter, cooker for this recipe)
Add the chopped Onions to the Split peas and top-up with the Cold water, leaving approximately a 2.5cm (1 inch) gap from the top *
Set your cooker on low and let it do it's magic while you go to bed
Next morning: you will wake-up to a wonderful smell, .. Peel the Potatoes and cut into cubes – add to the slow-cooker together with the Ground Beef
Stir/mix all very well – the Split peas will be quite thick by now – break-up any lumps of meat, if any
Keep the slow cooker on low if you're having it for dinner or leave on high if having it between 12 and 2 for lunch. Now, go to work, do some shopping or whatever – it needs no more attention until just before serving
A few minutes before serving: Use a potato masher and mash everything, it will be very soft, so no heavy lifting needed. It is a thick soup. Season with Salt and Pepper (start slowly, taste and adjust to your preference)
Recommended Products
As an Amazon Associate and member of other affiliate programs, I earn from qualifying purchases.
Nutrition Information
Yield
8
Amount Per Serving
Calories

267.6
Total Fat

8.1g
Saturated Fat

3.2g
Trans Fat

0g
Unsaturated Fat

4.9g
Cholesterol

28.1mg
Sodium

917.6mg
Carbohydrates

34.8g
Fiber

8.7g
Sugar

5.1g
Protein

14.3g
Serve and enjoy with fresh bread.
LINDA
You Might Also Like: