Sliding Pantry (DIY) is an easy do-it-yourself project to add space for your groceries, like a mini pantry, or even use the system in your bathroom !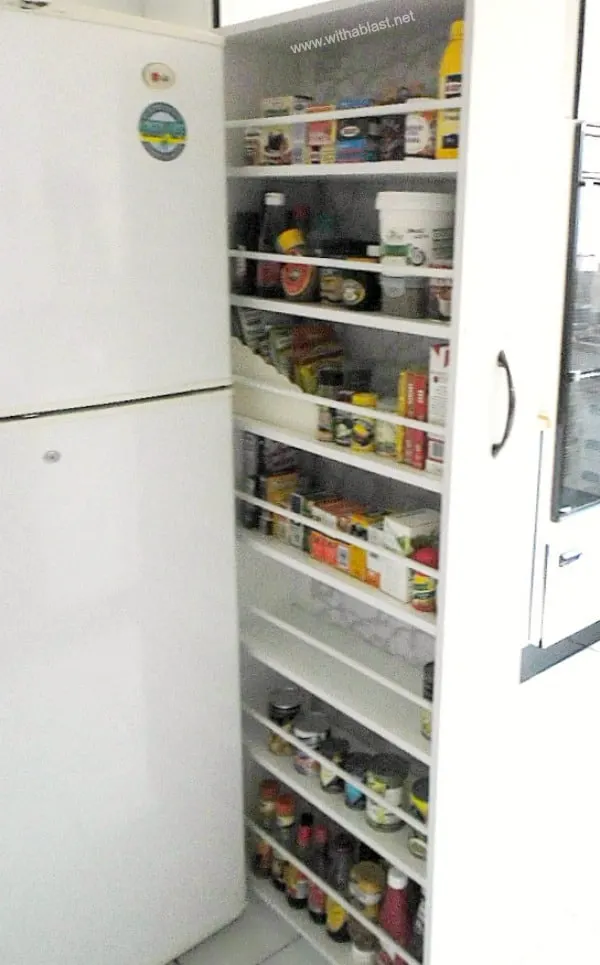 Every week, when linking to Classy Clutter's , link party, I drooled over the pantry Mallory made. On a good-feeling-DIY-ish day, we decided to build one of our own – a proper Sliding Pantry !
We made our Sliding Pantry much the same as they have done. Mainly our sizes are different as we had a bit of a larger opening.
Our opening was around 200 millimeters and the Slider's final width is 190 millimeters giving a couple of millimeters play.
The castors we bought were the swivel type. Those did not work too well, and hubby welded them to only run straight, not to swivel.
Here are some close-ups: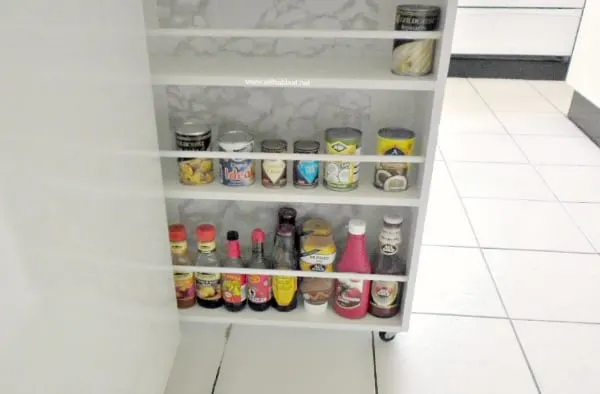 Hubby's first reaction was ".. we need more canned food.." for the 2 shelves allocated to keeping our canned food.
UPDATE: Canned goods are really not suitable to store next to the refrigerator due to the heat from the refrigerator. After a couple of days we realized the cans are getting hot, which can not be a good thing ! We now store dry goods only here. Trial and error as they say !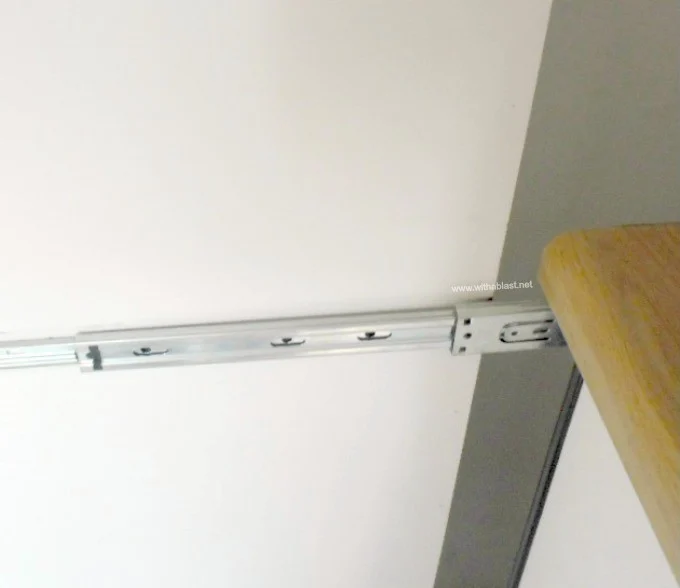 We improved a bit on the original design in the sense that we added a sliding mechanism bolted to the side of the counter. This makes sliding much easier – before we added this, the Slider was a bit "wonky" .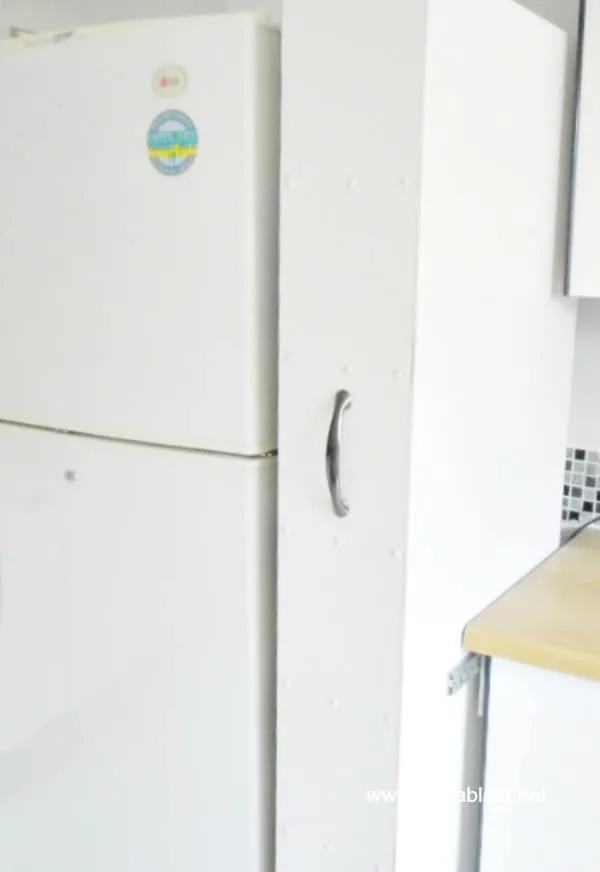 Nicely tucked between the refrigerator and the counter !
As we are still busy with the renovations to our kitchen I only took photos of the Sliding Pantry. I think you can guess which was the most important part of the renovations, as this is really the only piece that is completely finished!
The rest of the kitchen is still a mess !
Sliding Pantry (DIY)
What do you need to make a Sliding Pantry ?
Double sided White Melamine – cut to our custom sizes – (framework and shelves)
White Masonite for the backing – I glued some wall paper to the inside after we painted it white
Pin nails – for the Masonite backing to the Melamine frame
Handle
4 x Castors (see above about the swivel type)
Side strips which we ironed on to the open sides of the Melamine (available from most hardware stores)
Screws and white screw caps – as the Slider is quite wide, we used three screws/caps per side per shelf/top and bottom
Sliding Mechanism as in the photo above
7 x 12 millimeter Dowel sticks – painted white
The bottom shelf is a little higher than the others as this one will be used for taller bottles – the dowel stick was also placed a little higher than on the other shelves.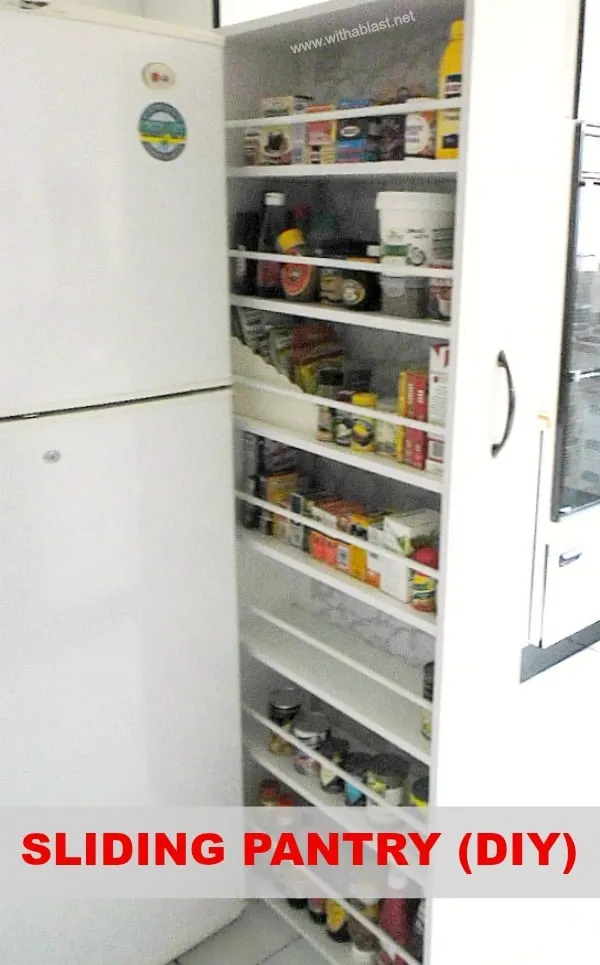 Now .. I can not wait to finish the kitchen and share that with you, but meanwhile have a peek at our Sliding Spice Rack with step-by-step instructions !
LINDA