An easy and quick Self Service Sign to make yourself, which will add a bit of color (and humor?) to a boring coffee or drink station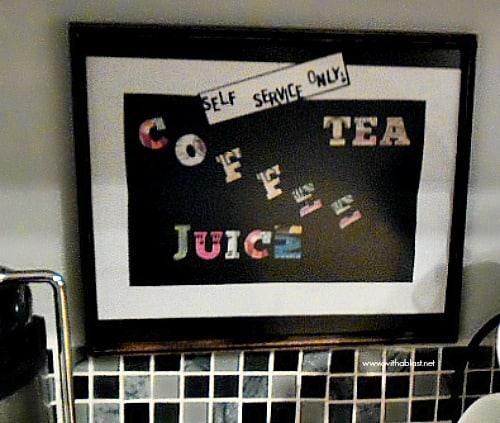 Apologies for the bad photo of the Self Service Sign ! it is situated in an awkward corner, below some cupboards as you'll see in a photo further down.
It seems I share little pieces of the kitchen's progress with you as we go along! Must say, we are almost done and then I can share a whole picture (or I should say pictures) with you.
The kitchen's main colors are White, Black and Grey, but I want some bright colors here and there.
This is only the first piece. And yes, I agree, not much color but hopefully once I add all the other little bits it will "pull" itself together.
I used an old frame which used to hang in my late Dad's lounge. The alphabet letters I found at Creative Clown's.
And I Immediately fell in love with these cuties and it took me a while to decide how and where I wanted to use them.
What I used to make a Self Service Sign :
My Dad's old frame – and some Black Spray Paint.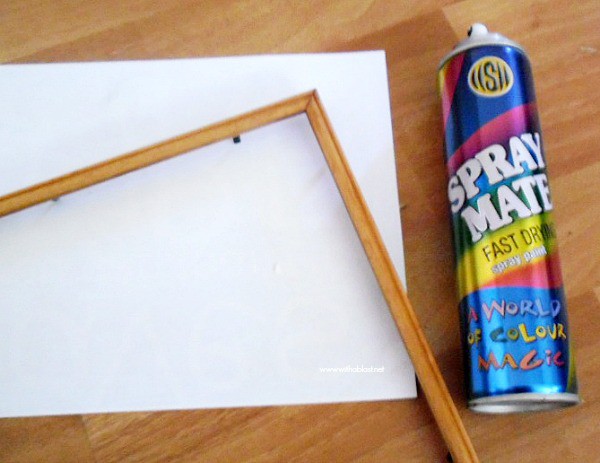 After I sprayed the frame black, I lightly sanded it randomly. Just to give it a little bit of a used look.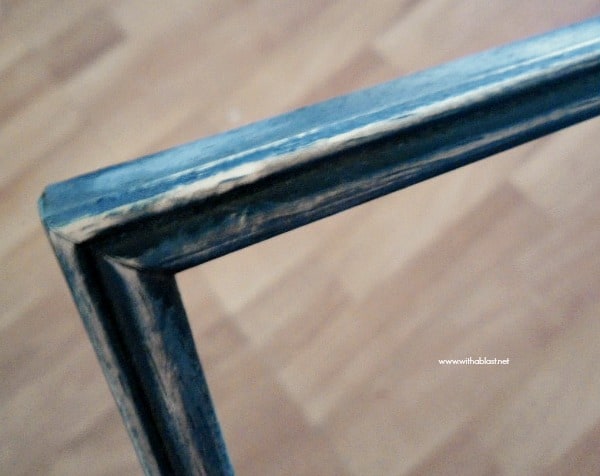 Once I had the sanding down done, I gave the frame a final cover coat (clear).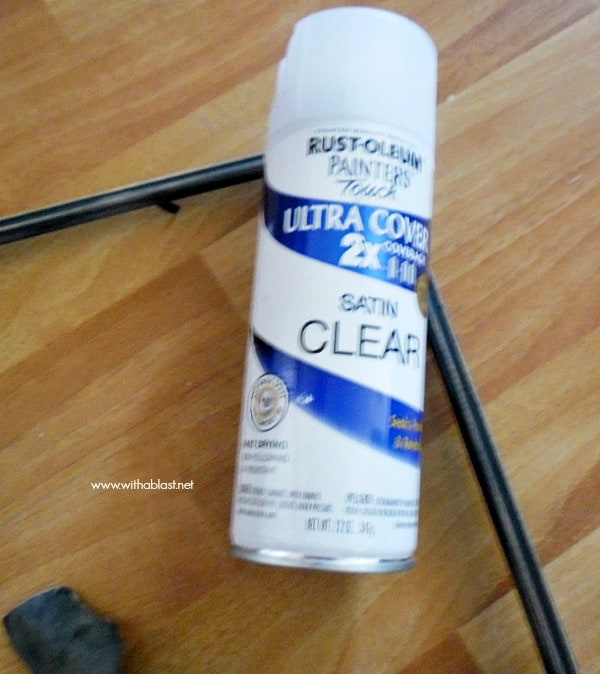 Self Service Sign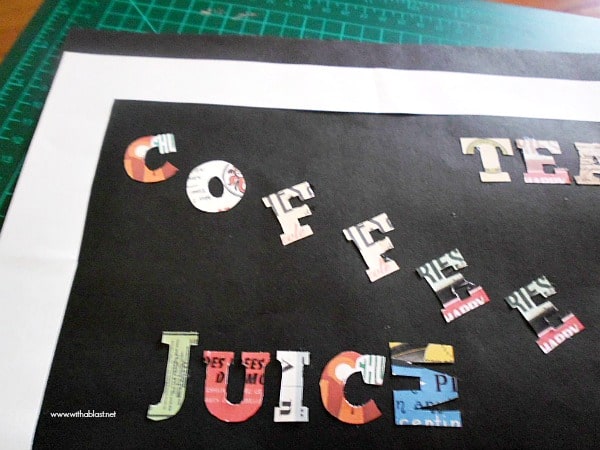 How I made the Self Service Sign :
In between the spraying and drying, I did the letters which I had cut out. Mostly using scissors, but also my trusty craft knife for all the little nooks and roundings.
The black back ground carton was in the frame from my Dad. I decided to stick the letters straight onto the black and then added a white border.
As this goes into a frame with a glass front, I did not bother to use mod podge. Also, with little things like this, I get bored very quickly and might want to change it in a few months time!
I have put in the final "Self Service Only" piece just to remind everyone they won't get any refreshments unless they make it themselves ! (It is meant to look like an afterthought).
A Slightly bigger photo of the area where it is hanging.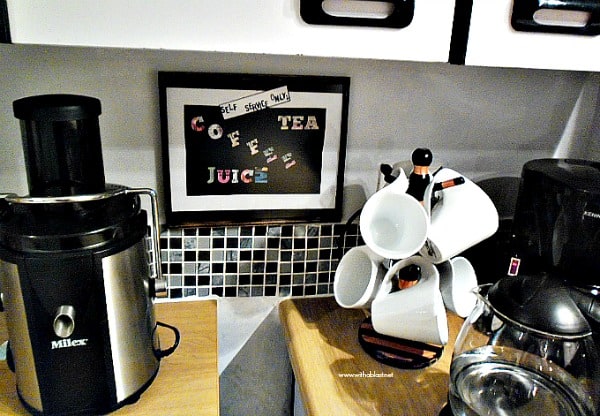 To the left is the juicer and to the right the kettle, coffee maker, cups and (not in photo) canisters containing coffee, tea and sugar.
I think you're starting to get an idea of my PLANS for the kitchen.. not yet? Ok, maybe another piece will be done tomorrow which I can share with you !
See more crafty ideas in our DIY/CRAFTS tab !
LINDA