Quick No-Bake Pie Filling Recipes ~ Quick & Easy Pie Filling Recipes you can get ready in no time at all !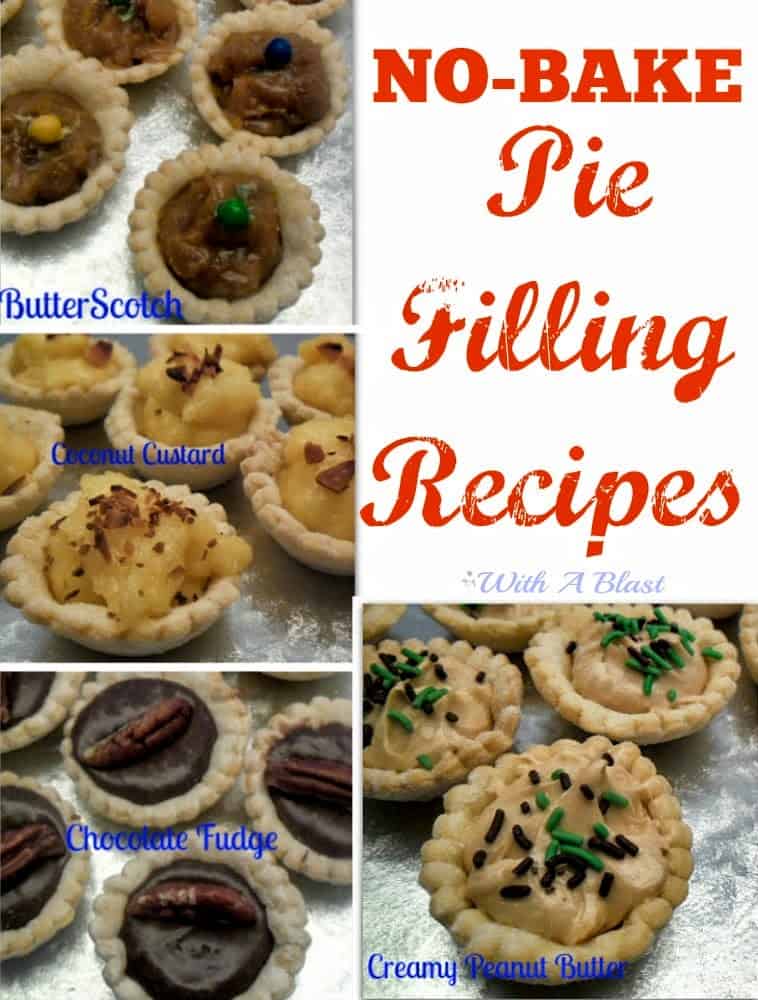 I do not normally plan my days ahead, but today I did .. and guess what? Making these no-bake pie fillings were the only thing on my planned day which happened.
More about this, but first:
My sister-in-law bought a new apartment, with all kinds of "old rubbish built-ins etc". Now, to me that sounds like a bargain as this restoration bug has gotten to me.
Right, so we went to the new place to have a look, oh my! A lovely kitchen kind of cabinet (2 – 2.5mt long!) with louvred doors, badly in need of attention.
But for that .. I am sooo up for a challenge, since I am feeling better today. What did not work out … it was too big for us to bring home AND I forgot to take my camera so I can not even share a pic with you now.
Next – to her old place…also stuff she wants to put on the curb when moving out. Found more furniture pieces, but it is under packed boxes/bags and whatever else. Came home with only a metal kind of security door, which is still in pristine condition (have plans for that!)
Finally, home,,,, I started with these quick pie fillings when my daughter let me know she saw the cutest Jack Russel puppies. Uhmm,,,puppies? Jack Russel?
Some of you know I love, adore, Jack Russels … how to convince hubby..???? Oh easy, he fell for it almost immediately.
Now we have *JOE* a cute little Jack Russel puppy! Photos will follow when he is more settled and will actually sit still for a second or two.
Okay, back to today's recipes: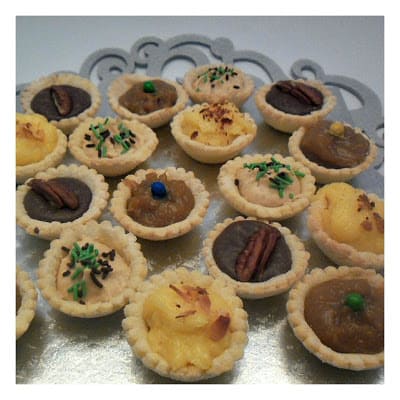 I like no-bake desserts, they are quick and if you have ready-made pie shells, you can make all four of these in less than an hour. Excluding chilling times. I used small bite-sized pie shells which I get from our local baking store.
The quantities for each recipe given is enough for one standard size 22.5cm (9 inch) pie shell or loads of mini shells. Because I filled the mini shells, I divided some recipe ingredients by a third or a quarter.
It is also up to you whether to make them all or just one.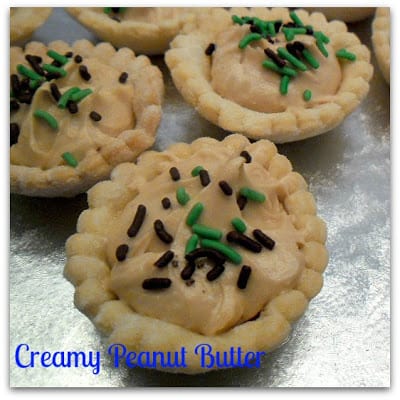 Creamy Peanut Butter Pie Filling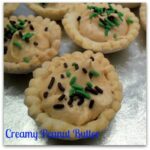 Creamy Peanut Butter
Quick Creamy Peanut Butter Pie Filling - no-bake
Ingredients
3

TB

Unsalted Butter

softened

1

cup

Icing Sugar

3/4

cup

Creamy Peanut Butter

3

TB

Fresh Cream

(whipping cream/double cream)

Sprinkles

Or any kind of decoration you like
Instructions
Place all the ingredients in a bowl – beat until smooth – scoop into pie shell/s – decorate as you wish

Chill for an hour or two and serve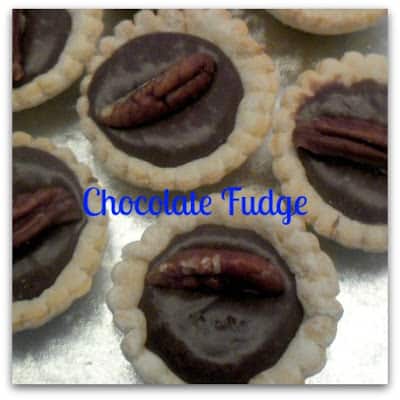 Chocolate Fudge Pie Filling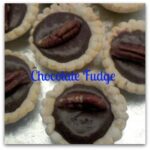 Chocolate Fudge
Chocolate Fudge no-bake pie filling
Ingredients
1

cup

Chocolate Chips

melted

1

can (397g)

Sweetened Condensed Milk

1

t

Vanilla Essence

Pecan Nuts

to decorate
Instructions
Beat together all the ingredients for at least one minute or until smooth – scoop into pie shell/s – decorate with Pecan Nut halves

Chill at least 2 – 3 hours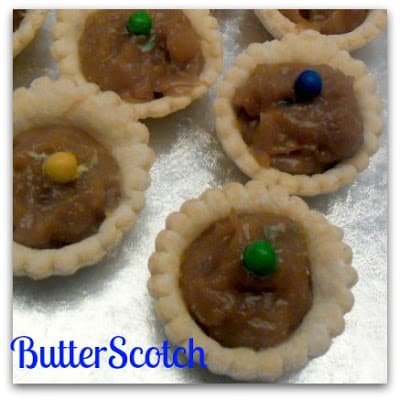 Butterscotch Pie Filling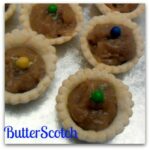 Butterscotch
Butterscotch pie filling - no-bake
Ingredients
1 1/2

cups

Muscovado Sugar

4

TB

Cornflour

(Cornstarch)

3

TB

Flour

2

cups

Milk

3

Egg Yolks

lightly beaten

2

TB

Unsalted Butter

1

t

Vanilla Essence
Instructions
Mix the Sugar, both Flours and Milk – heat over low heat until warm – add a little of this mixture to the beaten Egg Yolks (to warm the Yolk gradually) – then add all the Egg to the mixture in the pot – simmer, whilst stirring all the time, until thick

Remove from heat – add the Butter and Vanilla – stir until the Butter is melted – scoop into the shell/s and decorate as you wish

Chill at least 2 – 3 hours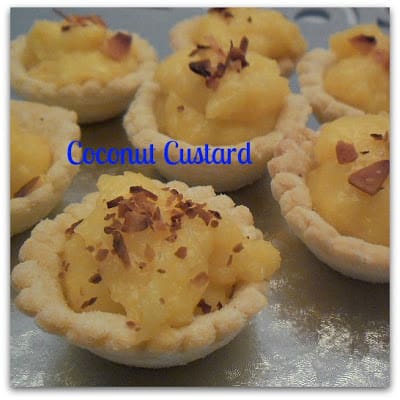 Coconut Custard Pie Filling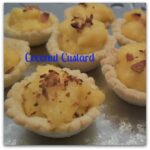 Coconut Custard
Coconut Custard pie filling - no-bake
Ingredients
1

cup

Sugar

1/4

cup

Cornflour

(Cornstarch)

1/8

t

Salt

2 1/2

cups

Milk

3

Egg Yolks

lightly beaten

2

TB

Butter

1

t

Vanilla Essence

1

cup

Desiccated Coconut

Coconut

toasted, to decorate
Instructions
Place the Sugar, Corn Flour, Salt and Milk in a medium saucepan – cook on medium, stirring continuously, until thick and bubbly – boil 1 minute – add a little of this mixture to the beaten Egg (to warm gradually) then add all the Egg Yolks, slowly, to the mixture in the pot, keep stirring and cook another 30 seconds – remove from heat

Stir in the Butter, Vanilla and Coconut – scoop into the pie shell/s – decorate with the toasted Coconut – chill at least 2 hours
LINDA