These Parmesan Bacon Brussels Sprouts are great as an appetizer or side dish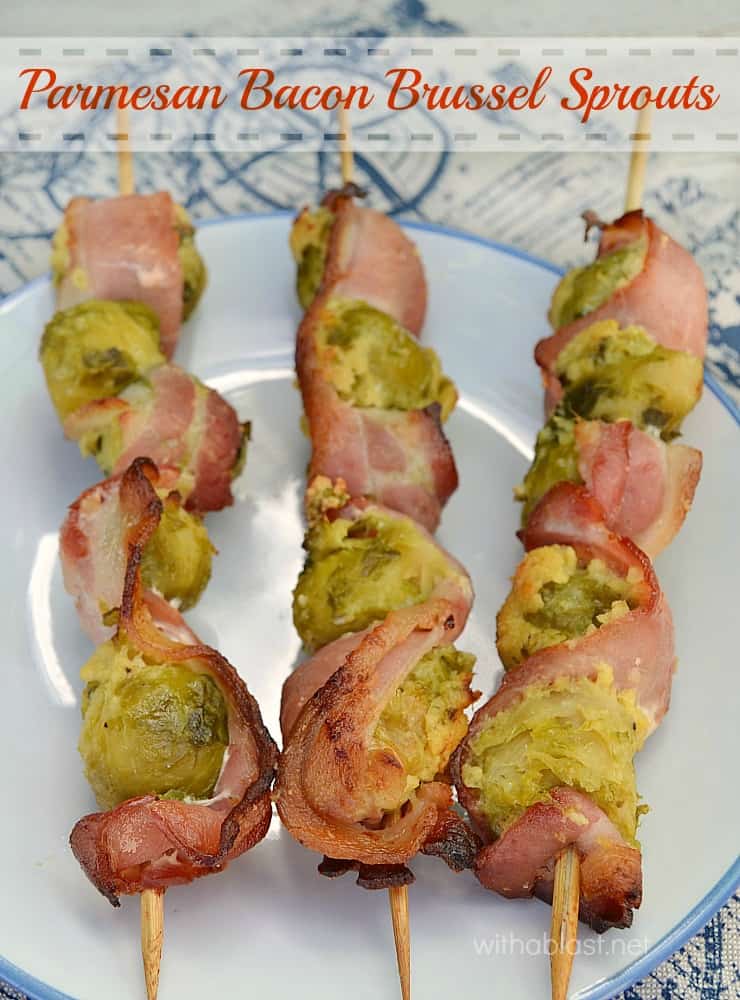 I love Brussels Sprouts but my family not so much, or more like not at all. Seeing as I mostly make dishes – from mains to dessert – to their preferences, I do now and then put my foot down and make what *I* want.
But honestly, they surprised me when I served these Parmesan Bacon Brussels Sprouts ! Unbelievable, they loved it ! Must the Bacon, it's always the Bacon that does it, right ?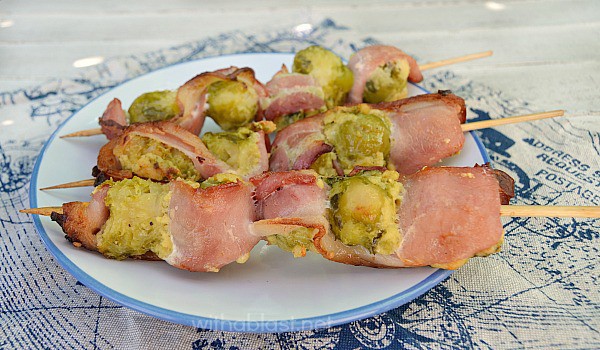 Also, if you know some of my recipes, you would know I adore any kind of food on a stick – absolutely fun and awesome.
The Brussels Sprouts are cooked until just tender in advance, therefore the only cooking required right before serving is the Bacon.
For this part, you can roast them in the oven, pan-fry or slap the them on the barbeque. Let's not forget the health grillers – love making these on my George Foreman as well.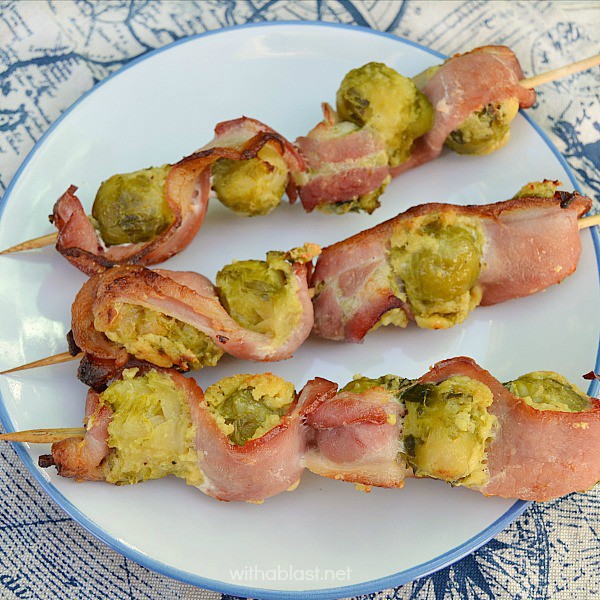 Cook these to either just done or until the Bacon is crispy – this is up to you. I prefer the meaty part of the Bacon to still be a little tender, but the edges crispy.
Parmesan Bacon Brussels Sprouts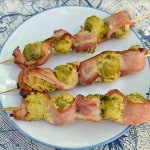 Parmesan Bacon Brussels Sprouts
Great as an appetizer or side dish
Course:
Appetizer, Side Dish
Ingredients
32

Brussels Sprouts

cooked until just tender

2

t

Dijon Mustard

2

TB

Parmesan Cheese

finely grated

8

thin

Bacon Strips

(**see step 3 in Instructions)
Instructions
Soak 8 kebab sticks in water (unless you use steel kebab sticks)

Drain the cooked Brussels Sprouts and place in a medium mixing bowl

Combine the Mustard and Cheese – add to the Brussels Sprouts and gently mix to cover the Brussels Sprouts (by hand is best)

Start threading with the Bacon, followed by a Brussels Sprout, hook through the Bacon and repeat until you have 4 Brussels Sprouts on each stick (**depending on the length of the Bacon you use, more strips might be required**)

Roast in the oven at 200 deg C (400 deg F) for 12 – 15 minutes, pan-fry until done or cook on the barbeque or health griller (whichever way you cook them, frequent turning is required to get even cooking results)
Serve as an appetizer or a side to any meat dish.
LINDA