Multiple Photos Frame (Non-Permanent) – Easily create one huge Multiple Photos Frame and fill with your favorite photos or memos!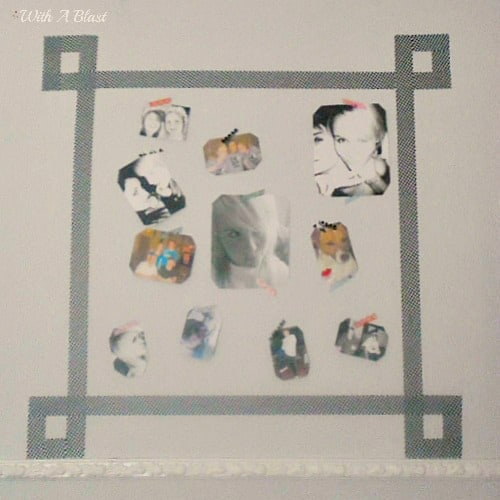 Multiple Photos Frame (Non-Permanent)
And we are back in my daughter's room ! One thing she loves to do, is to stick photos (and more often than not, photocopies of photos!) on her walls.

I took them all off as just about all the walls had something on them, some have been there since she was still at primary school.
If you follow my blog, you would recognize the pattern of the Multiple Photos Frame from my post about the Framed Closet Doors.
I used the same houndstooth Duct Tape as with the Closet Doors, but this Frame is square whereas the Doors' are rectangular. My kind of effort in pulling the room together!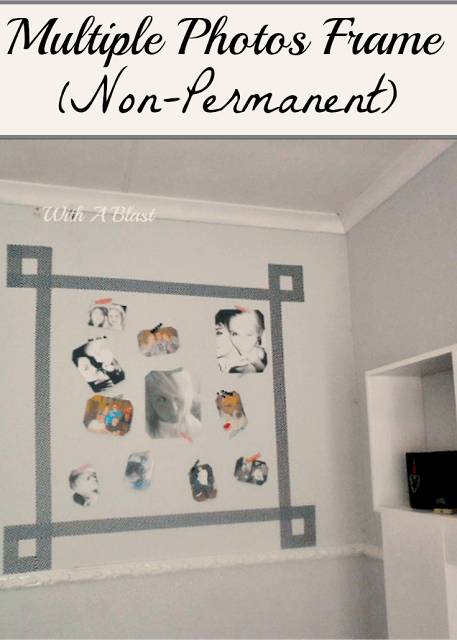 Some of the photos she had on the wall previously and we now stuck them in the Duct Tape Frame with pieces of various Washi Tape.
When she comes home this weekend, she can change them, leave it as is, or add some more, or new – as long as it stays within this area this time!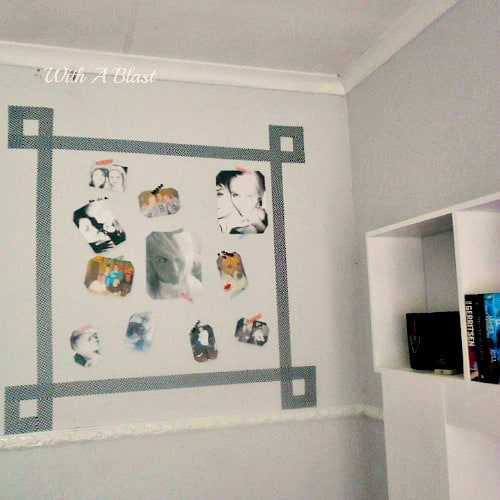 The Frame is on the wall beside the bed (you can see a small piece of the Headboard with Built-In Lights on the right). The Closet is on the opposite side of the Headboard. Sounds confusing, but hopefully it will be much clearer once I can show you the whole room.
LINDA
You Might Also Like:
WASHI TAPE CANDLE HOLDERS