Irish Cream Rainbow Cupcakes are not only beautiful in color, but most delicious and moist as well. With Irish Cream not only in the batter but in the cream cheese frosting as well – perfect for St Patrick's Day !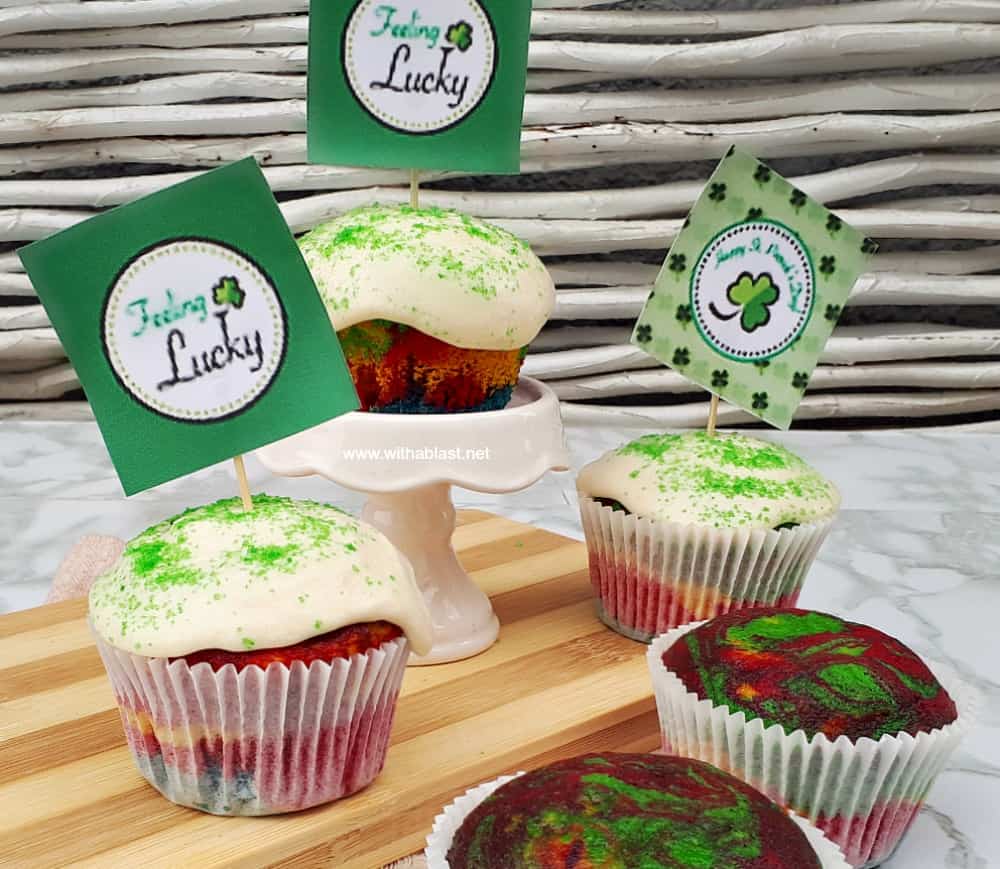 This is the same basic recipe I use for my Easter Egg Cupcakes but with one difference.
These Irish Rainbow Cupcakes have Irish Cream in – doubly so, in the batter as well as in the frosting !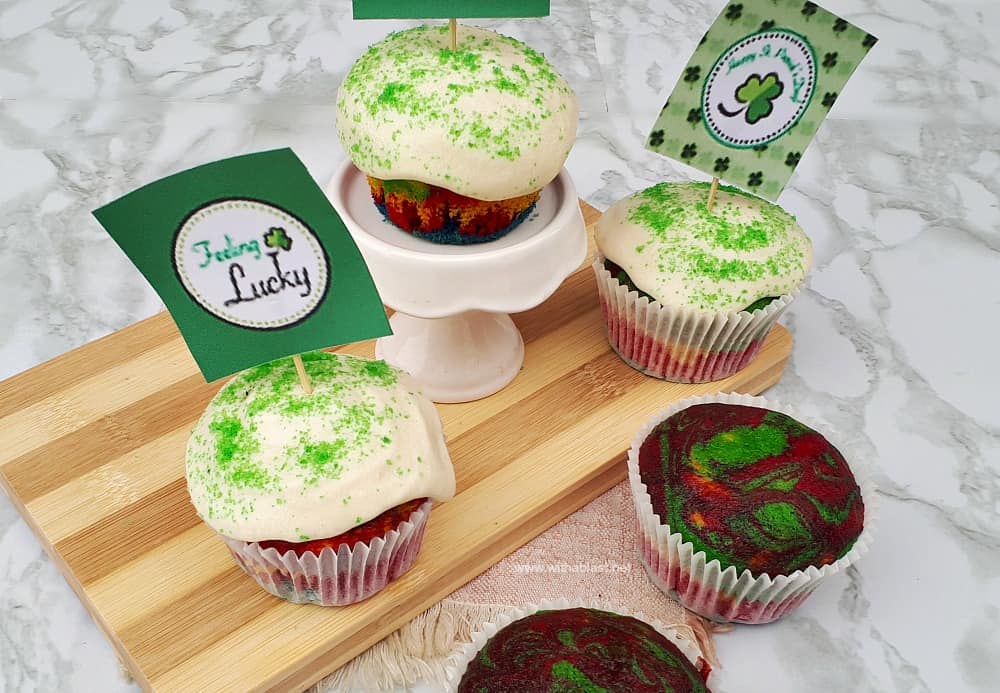 I have to admit the Irish Cream gave this cupcake a very unique taste, and the smell whilst baking ! Total delight and even more delightful eating three in a row one.
Just look at the beautiful colors after the cupcakes were baked !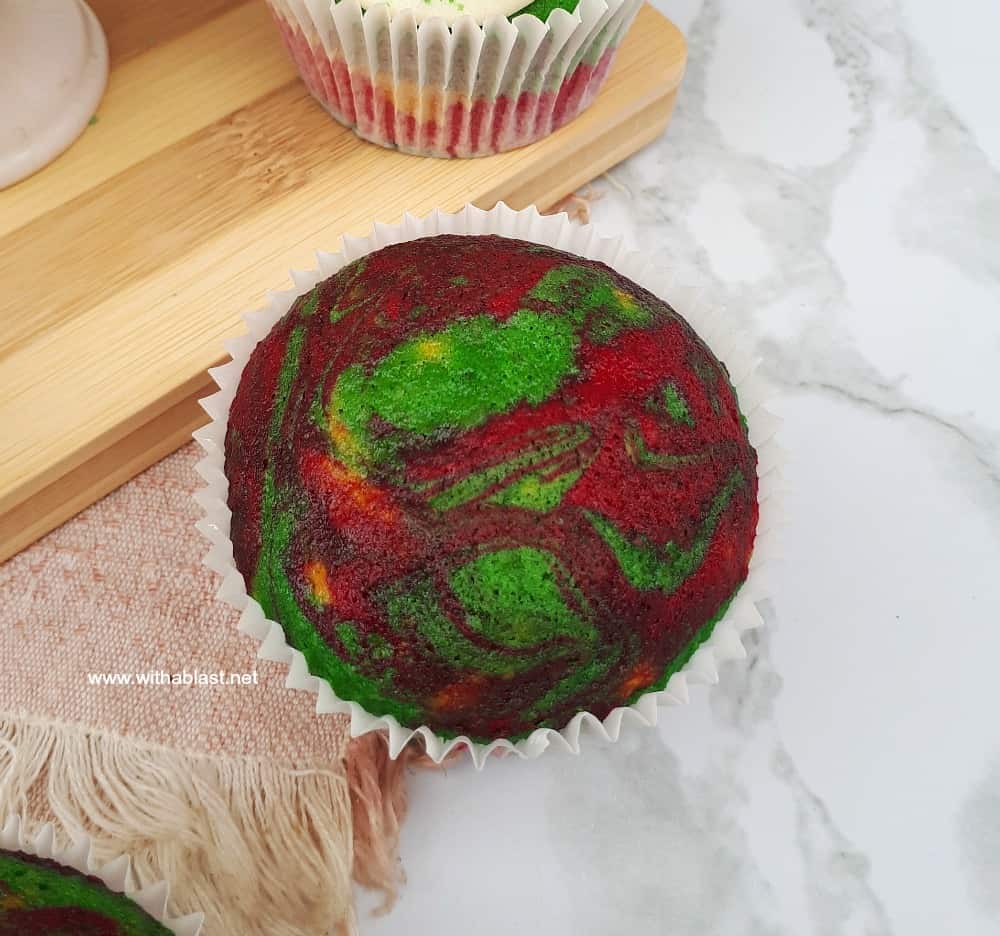 Almost no need for any frosting, right ?? But, oh my, the frosting is absolutely to die for delicious ! Whatever I have leftover, I finish off with a spoon .. don't judge.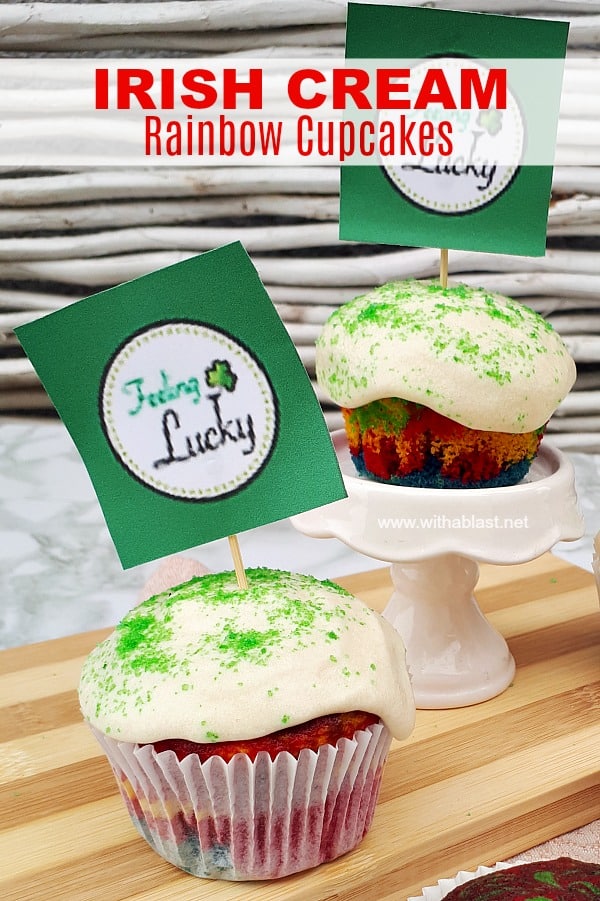 I pipe or spread the Irish Cream cream cheese frosting over whilst it is still a bit runny, then place it in the refrigerator for a couple of minutes to set.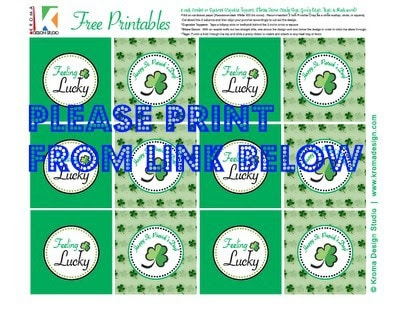 You can find the link to these printables HERE
These are the same toppers I used in my Irish Dirt Pudding. Only difference, I left these square and with the Pudding I cut the round shapes.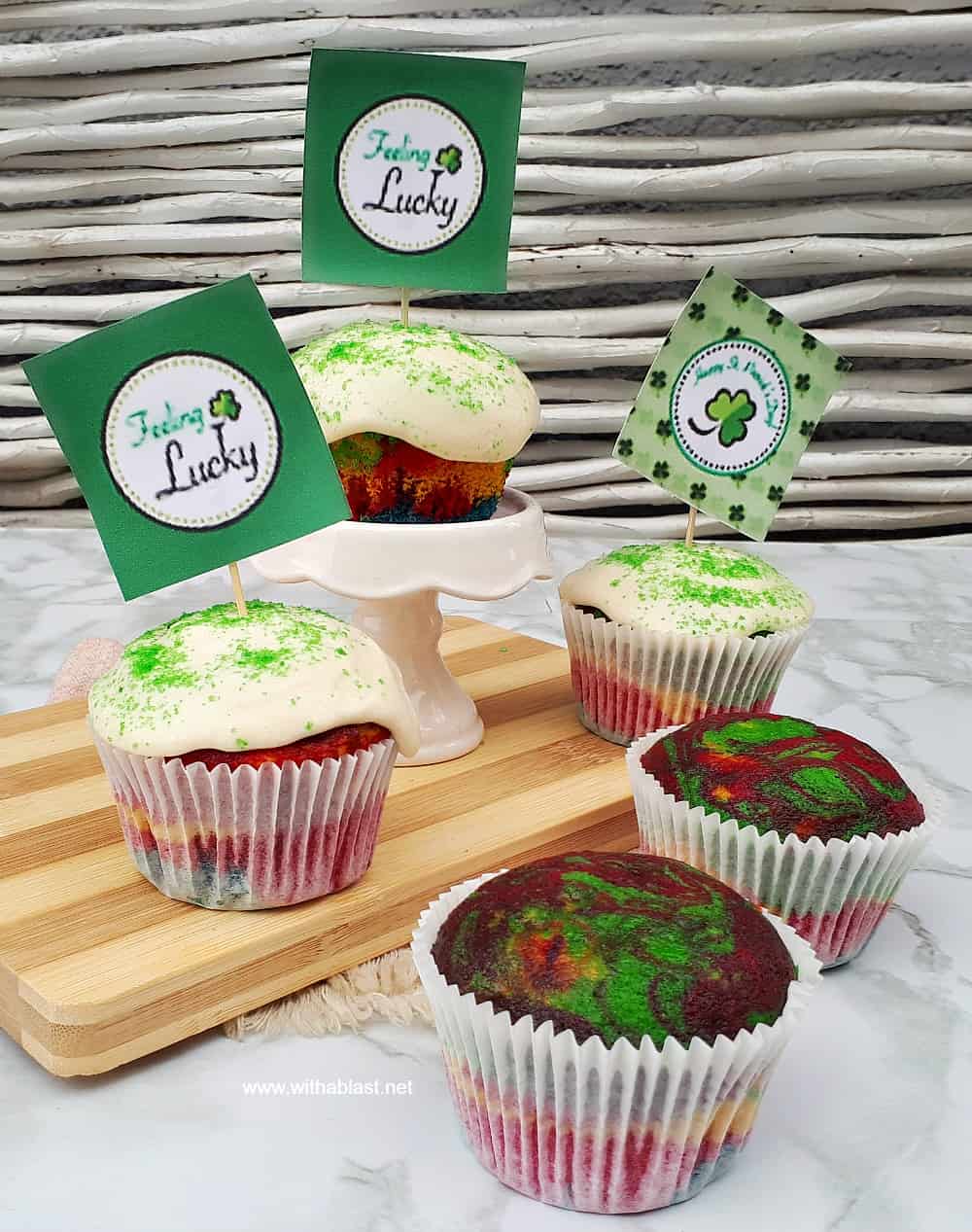 More Saint Patrick's Day recipes you might like:
Connect with us :
PINTEREST TWITTER FACEBOOK INSTAGRAM
Yield: 12 Servings
Irish Cream Rainbow Cupcakes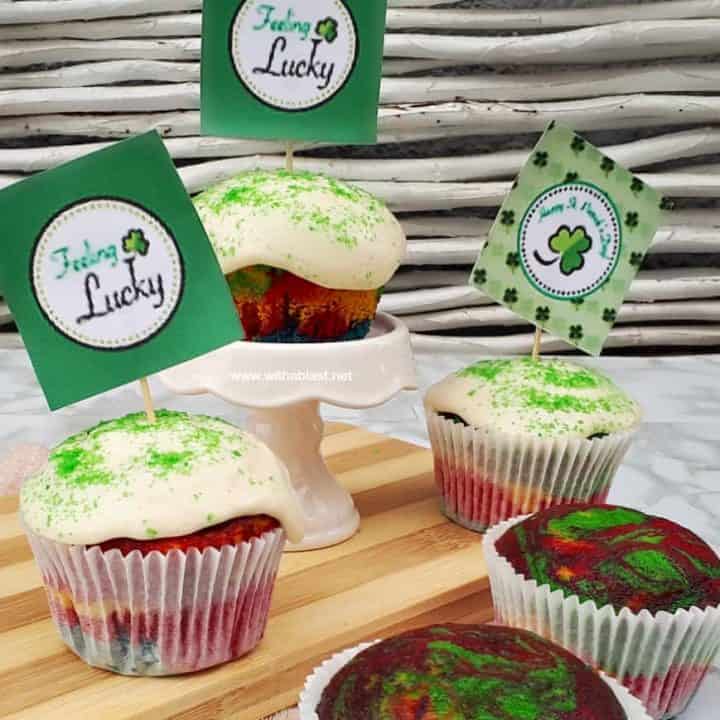 Irish Cream Rainbow Cupcakes are not only beautiful in color, but most delicious and moist as well. With Irish Cream not only in the batter but in the cream cheese frosting as well
Ingredients
CUPCAKES:
1 cup Sugar
1/2 cup Unsalted Butter, softened
2 Extra-Large Eggs
2 t Vanilla Essence
1 1/2 cups Flour
1 TB Baking Powder
1/3 cup Milk
2 TB Bailey's Irish Cream
Red, Blue, Green, Yellow Food Coloring
FROSTING:
250 g Cream Cheese, plain, softened ( 8 oz )
1/4 cup Unsalted Butter, softened
1 t Vanilla Essence
2 TB Bailey's Irish Cream
4-6 cups Icing Sugar (Powdered Sugar)
Green Sugar Crystals, see recipe notes how to make your own
Instructions
CUPCAKES:
Pre-heat the oven to 180 deg C (350 deg F) – Line a 12 hole muffin pan with cupcake liners
Beat the Sugar and Butter together until creamy – add the Eggs and Vanilla – beat until well combined
Sift together the Flour and Baking Powder – add to the Sugar mixture and beat on low – add the Milk and Irish Cream, beat on low until combined
Divide the batter into 4 smaller bowls – add a few drops of each Food color (add as much or as little as you like, but rather start with less and then increase)
Spoon into the prepared muffin pan – add teaspoonfuls of each color per hole, repeat until all the batter has been used – use a toothpick and roughly give each batter filled hole a swirl or two
Bake 15 – 20 minutes or until done when a tester comes out clean - Remove from oven and pan - let cool on a wire rack
FROSTING:
Beat together the Cream Cheese, Butter, Vanilla and Irish Cream until smooth – add the Icing Sugar by the cup, whilst beating continuously, until you are satisfied with the consistency.
Pipe or spread frosting onto the cupcakes, sprinkle with green Sugar Crystals
Notes
Green Sugar Crystals – use plain White Sugar – add a drop of green food coloring and stir – the more you stir, the quicker the Sugar will dry and not become clumpy
Nutrition Information
Yield
12
Serving Size
1 Cupcake
Amount Per Serving
Calories

476
Total Fat

20.5g
Saturated Fat

11.7g
Unsaturated Fat

6.4g
Carbohydrates

69.9g
Fiber

0.5g
Sugar

56.9g
Protein

4.7g
Nutrition value is not always accurate
LINDA